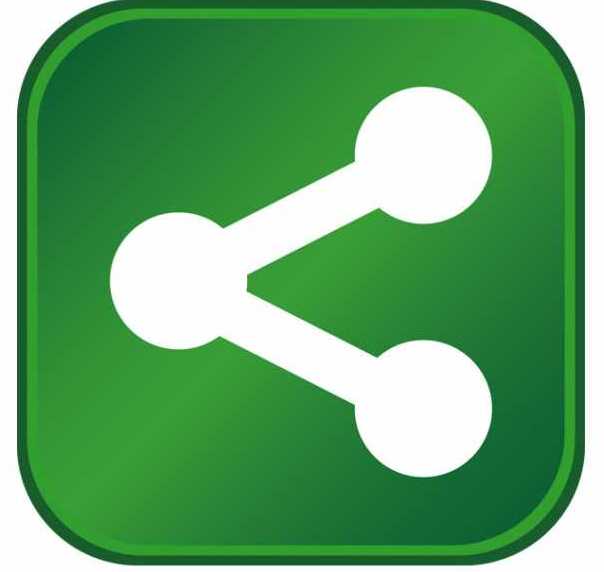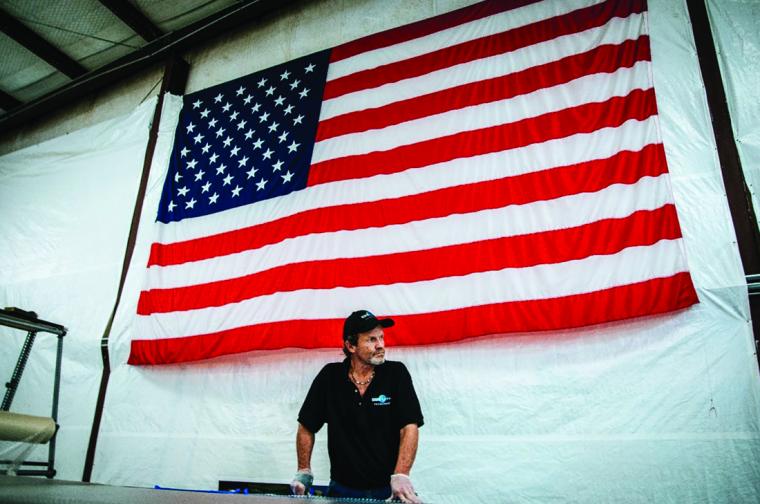 The last few years have changed how companies do business and sell, how manufacturers produce, how customers behave and how workers work. When it comes time to change the business model, expand or relocate, companies can get ahead of the process by choosing designated sites, or those that allow tenants to move in and get up and running quickly. Following are some highlights of designated sites around the United States.
Bristol, Tennessee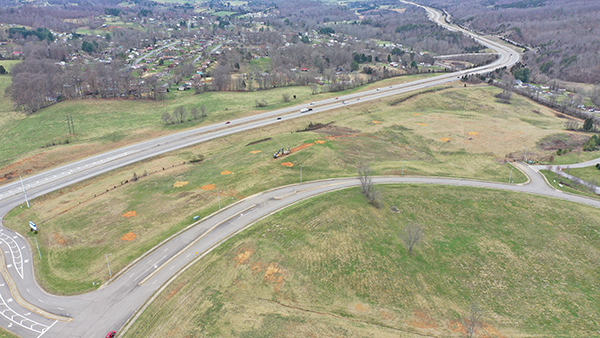 Along state route 394 in Bristol, Tennessee, less than four miles from the Bristol Motor Speedway, sits Bristol Business Park, a Tennessee Certified Site. With the Blue Ridge Mountains rising to the east, the topography of east Tennessee is beautiful to behold, but can often translate to increased risk and cost when evaluating sites for new or expanding manufacturing operations. With one glance at Bristol Business Park, however, the immense level of investment poured into this site to eliminate these risks for future tenants becomes evident. The amenities begin with nearly 60 acres of publicly controlled, industrially zoned land. This includes one large 50-acre lot that is pad-ready and prepped to build, capable of accommodating a facility in excess of 400,000 square feet. The park is also served with ample power, water, wastewater and natural gas infrastructure, as well as access to a 10-gigabit fiber optic network, among the fastest in the country.
The park sits just 10 miles from Interstate 81 via four-lane highway. Nearby, the Tri-Cities airport serves as an easy access connection point with daily service to Atlanta, Charlotte and Dallas/Fort Worth, and is home to a foreign trade zone and customs port. Norfolk Southern rail runs directly adjacent to the park. Through the site certification process with the State of Tennessee, an array of geotechnical, cultural and environmental assessments has already been completed, reducing risk and time to build for prospective tenants. For more information, contact April Eads with Bristol Tennessee Essential Services at aeads@btes.net.
Geneva County, Alabama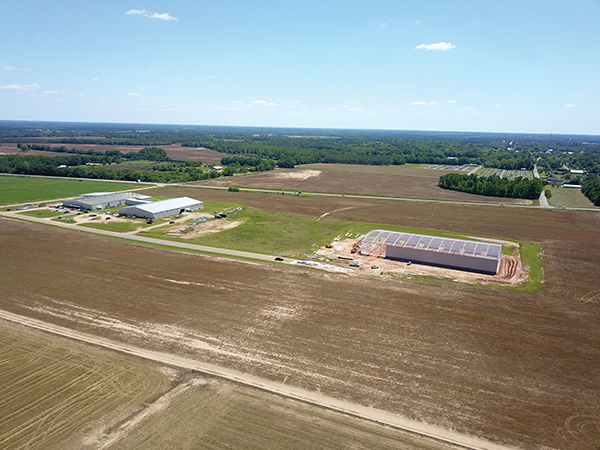 Located on Highway 167 in Hartford, Alabama, the Geneva County Industrial Park was established in 2002. The park ranges over 80 acres with 65 acres undeveloped. The Geneva County Commission holds an option to purchase an additional 360 adjoining acres of available land controlled by one owner. The largest contiguous tract consists of 163 acres with the smallest tract consisting of 39 acres.
The Geneva Industrial Park received an Alabama AdvantageSite designation in 2012. A program coordinated by the Economic Development Partnership of Alabama, AdvantageSites are featured on EDPA's building and sites database, used by site consultants, state economic developers and companies looking to expand in Alabama. The AdvantageSite status ensures the land is essentially shovel-ready, including water, gas and sewage access, environmental stability and an established infrastructure available for general and light industrial use with covenants and restrictions in place.
The Geneva County Industrial Park is located near major military bases, including Fort Rucker, Eglin and Panama City Naval Bases. Several colleges and medical facilities are close, as is the intersection of north/south and east/west state routes (SR 167 and SR 52) for close proximity to major transportation networks, and an existing industrial access road with turn lanes are located within the park.
Greenwood, South Carolina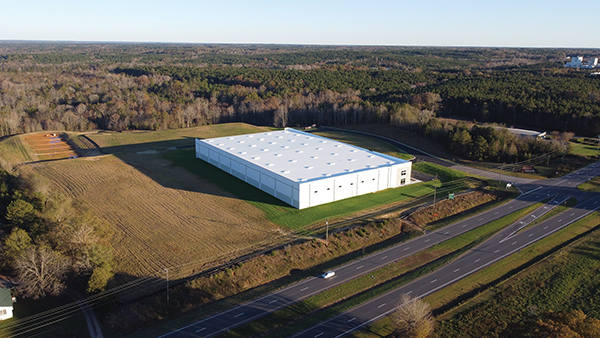 Greenwood County's North Greenwood Industrial Park (NGIP) is located on Highway 25 North, a four-lane divided highway in Hodges, South Carolina. It is a county-owned, certified industrial park that offers 122 acres of build-to-suit opportunities. Greenwood County boasts an abundance of gas, excess water and sewer capacities and the ability to serve to serve heavy electric loads (the NGIP has all utilities on-site). NGIP announced its first tenant in May 2022 and has a new speculative building planned for availability in 2023.
The property received a Palmetto Sites designation by the South Carolina Department of Commerce, signifying it has undergone a comprehensive analysis to increase its marketability to prospective industry partners. The NGIP is within a day's drive of 40 percent of the U.S. population and offers access to highways, rail, air and deepwater ports in the state – meaning products can get where they need to go on time.
A pro-business leader in South Carolina, Greenwood County provides unique investment opportunities and an exceptional quality of life. Home to educational institutions such as Lander University and Piedmont Technical College, the county has a steady pipeline of talent with quality training in engineering, industrial technology, business and health. Postsecondary enrollment has increased 10 percent over three years through Greenwood Promise, making it possible for every student to earn at least an associate degree or technical certificate tuition-free. For more information, visit www.greenwoodtogether.com.
Laredo, Texas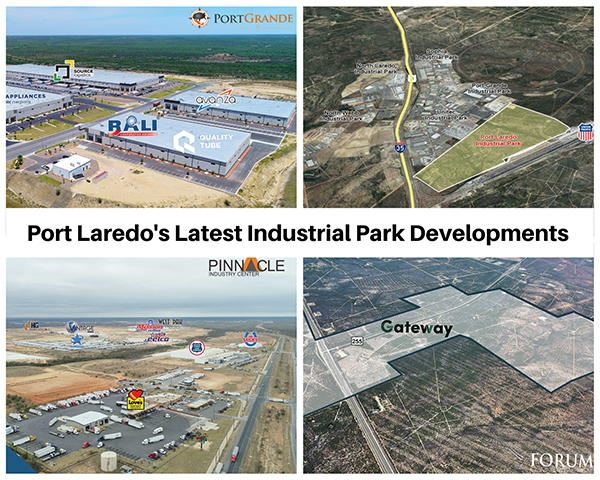 Port Laredo is best known as a global logistics hub that supports the international supply chain, manufacturing industry and logistic centers to deliver a competitive advantage. More so, it is the most important land port in North America, supporting over $249 billion in annual trade with the world.
Strategically positioned along the U.S./Mexico border, Laredo, Texas is at the convergence of all land transportation systems located on U.S. Interstate Highway 35 (I-35) known as the NAFTA/USMCA Highway. Laredo's impressive trade infrastructure includes two international commercial bridges, one railway international bridge and two Class 1 railways, Kansas Southern City Railroad and Union Pacific Railroad, and soon will be the only land port with four interstate highways: I35, I69, I27 and I2.
Laredo, Texas offers thousands of acres of developed, partially developed and ready-to-be developed property in more than 50 industrial parks, including experienced and specialized industrial developers, and holds an international bilingual labor force on both sides of the U.S./Mexico border. It also boasts exceptional education institutions such as Texas A&M International University and Laredo College.
It's no surprise that Port Laredo continues to thrive for numerous reasons: its rankings are impressing Fortune 500 corporations that are relocating to this border city. Contact the Laredo Economic Development Corporation at 956-722-0563 or 800-722-0564 for more information.
Northwest Florida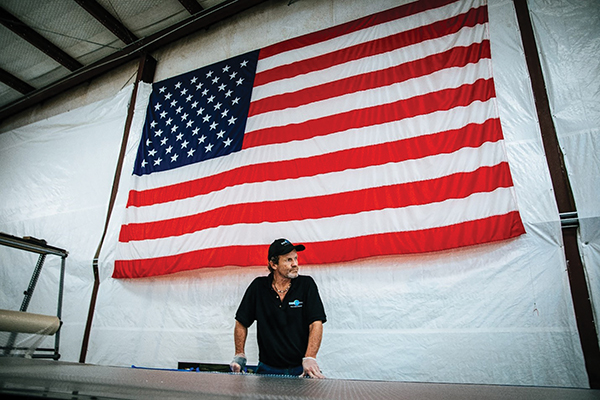 Business owners may have seen its beautiful beaches, but they may not know this area's benefits in business. Beyond its beaches, Northwest Florida is young, dynamic and growing. It offers many unmatched advantages, but perhaps its most unique is through the Triumph Gulf Coast fund.
Triumph Gulf Coast, Inc., a nonprofit corporation, was established to disburse the $1.5 billion economic recovery funds to the coastal counties in Florida's panhandle. These funds were tied to the 2010 Deepwater Horizon oil spill which occurred 45 miles south of the Louisiana coastline, causing widespread environmental damage and economic hardship in five Gulf Coast states. Following a settlement with BP, the Florida legislature passed an act which established Triumph Gulf Coast, Inc., and it runs the $1.5 billion Triumph Gulf Coast economic incentive fund.
Florida is the only state that developed and is executing a competitive process that awards the settlement funds to projects that diversify and transform the region through infrastructure and workforce development investments. Ultimately, the Triumph Gulf Coast fund demonstrates a long-term financial commitment by the region and the state to encourage transformative economic growth.
This program brings together numerous partners for long-term investment in both people and places while offering tangible benefits to companies choosing our region for their next project. To see if a company growth plans qualify, visit www.floridasgreatnorthwest.com/page/
triumph-gulf-coast.
Port St. Lucie, Florida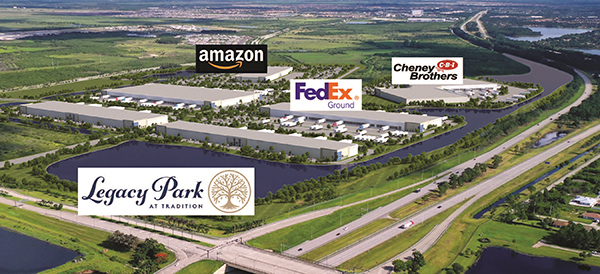 Amazon, FedEx Ground and Cheney Brothers anchor the Sansone Group's Legacy Park at Tradition. The 425-acre Class-A industrial park fronts Interstate 95 at Exit 114 in the heart of southeast Florida. Port St. Lucie is equidistant from Orlando and Miami, within a three-hour drive of 70 percent of the state and is among the fastest-growing communities in the nation.
Two speculative facilities are under construction in the award-winning park, with delivery in the third quarter of 2022: a 168,000-square-foot rear-load facility with 176 parking spaces and 128 truck spaces, and a 520,000-square-foot cross-dock facility with 390 parking spaces and 290 truck spaces. Both buildings are 35 feet high. Leasing is currently underway for square footages from 16,650 to 520,000.
Legacy Park opened in 2021 and has all new roads, water, wastewater, fiber and electricity. In addition to the facilities under construction, the Sansone Group offers shovel-ready build-to-suit sites, all within Foreign Trade Zone #218.
Port St. Lucie, the seventh-largest city in Florida, is in St. Lucie County, which has seen an 18.5 percent population growth over the past decade. Current population is 331,425 with a labor force of 151,608, and the region has the lowest power rates in Florida (served by FPL), a top-rated school district with a 98 percent graduation rate and more than 35 career and technical programs as well as a state college with six regional campuses. For more information, call the Economic Development Council of St. Lucie County at 772-336-6258 or visit www.youredc.com.
Princeton, Texas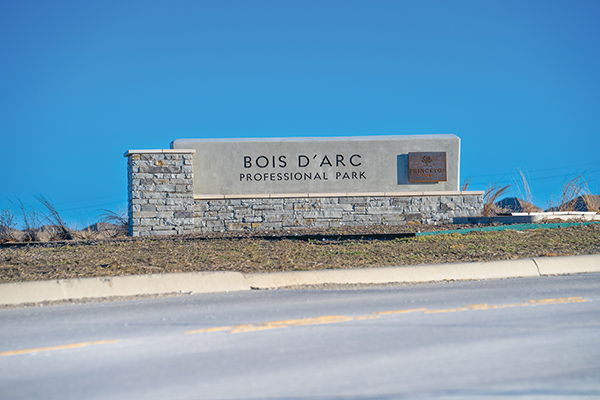 The Bois D'Arc Business Park is located in Princeton, Texas, just eight miles east of McKinney, nine miles due east of US 75, and only one mile south of Hwy 380, a major transportation corridor in North Texas.  McKinney National Airport is a short 8.7 miles away, Dallas Love Field Airport is 41.7 miles away and DFW International Airport is 42.5 miles from Princeton. The Bois D'Arc Business Park is zoned M1, which makes it a great space for industrial, manufacturing and commercial enterprises to secure a business in a prime location. The Bois D'Arc Business Park currently has three spots available totaling 29.47 acres.  Site features include EDC and city incentives, all utilities in place, shovel-ready land for sale, either in its entirely or available for division.
Stanly County, North Carolina                                   
This rural community, located just 30 minutes from uptown Charlotte, offers infrastructure-ready rail-served sites, competitive incentive packages, a diverse, trained workforce with a legacy of manufacturing, access to urban amenities and plenty of opportunities to enjoy an active outdoor lifestyle. Manufacturing remains strong, and recent announcements from Charlotte Pipe and Foundry (Oakboro), Fiberon (New London), American Racing Headers (Stanfield) and Custom Alloy Corporation (Badin) have further strengthened the existing industrial base. These wins demonstrate that the workforce, quality of life and business-friendly community are attractive for companies of all sizes that seek to provide a high quality of life for their employees while leveraging the low cost of doing business in a rural community. Learn more at www.stanlyedc.com or by calling the Stanly County Economic Development Commission at 704-986-3682.
Surry County, Virginia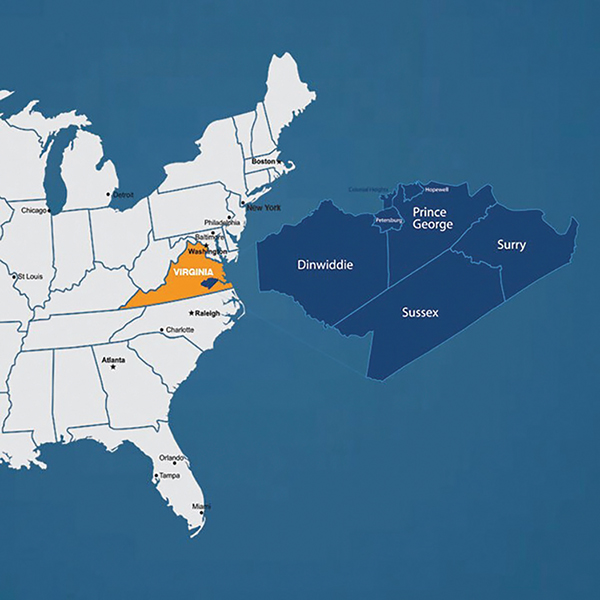 Surry County houses three industrial parks – Surry West Business Center, Surry South Business Park (Grayland Site) and the Gravel Neck Site. The addition of these industrial parks serves as an asset to Surry County, and an advantage to companies looking to locate their businesses.
Surry West Business Center is a county-owned site and offers needed infrastructure for industrial users. Water, sewer, electricity and broadband internet are all available at the park. The Surry West Business Center is certified by the Virginia Economic Development Partnership's Business Ready Sites Program. This means the site is considered "business ready" and has identified all needed steps for development. This site is currently zoned light industrial.
The Surry South Business Park (Grayland Site) is a recent purchase by the county and is strategically located on Highway 460, which connects Surry County to the Port of Virginia. This park offers approximately 180 acres for commercial and industrial development.
The Gravel Neck Site is a privately owned site near Surry County's largest industrial employer, Dominion Energy. This site offers 600 acres and a navigable ship travel channel. The buildout potential for this site is approximately 2,930,000 square feet. Surry County invites business owners to explore its great economic development assets and beautiful historical attractions that make Surry something special. T&ID