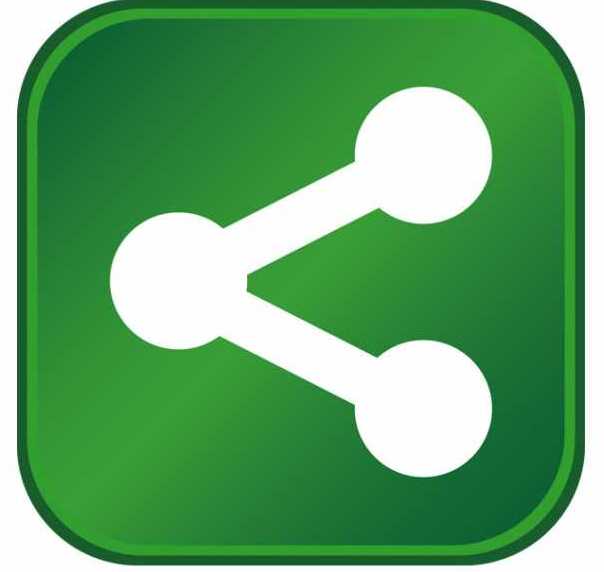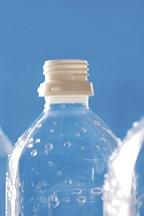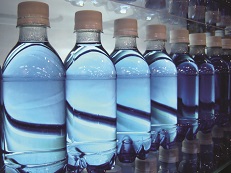 Plastics impact nearly every industry and have a profound effect on our daily lives. Plastics' numerous applications across this wide range of industries include major end-use markets, such as:
Packaging

Building and construction

Consumer and institutional

Transportation

Furniture and furnishings

Electrical and electronics

Adhesives/inks and coatings

Industrial machinery.
According to the Society of the Plastics Industry (SPI), plastics firms encompass niches from health and well-being, nutrition, shelter and transportation, to safety and security, communication, sports, leisure activities and innovations of industry. As the third-largest manufacturing industry in the United States, this sector contributes significantly to the nation's economy. Despite the economic volatility of the last several years, the industry is growing and anticipates a bright future as emerging economies across the globe provide opportunities for growth and exportation.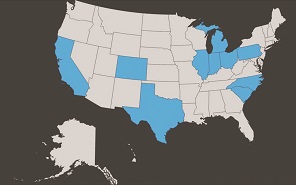 Emerging Trends
Geographic Concentration
The plastics industry covers an extensive range of products and materials, including films, resins, plastic products, molds and machinery, and thus, its geographic footprint is extensive. As such, plastics manufacturers and plastics consumers are located in every state throughout the United States. Nevertheless, due to raw materials availability, research and development support and distribution channels, some states are more ideally suited for plastics production. These key states include Indiana, Michigan, Ohio and Wisconsin.
Southern states are also manufacturing 'hot spots' due to trending lower labor costs. Plastics closely linked to manufacturing, such as those for the automotive industry, tend to locate in close proximity to manufacturing plants so they can achieve better service through greater efficiency and lower delivery costs. 
An abundance of raw materials and proximity to solid petrochemical infrastructure allows Texas to rank highly in the plastics materials and resins niche. Additional states with similar resource opportunities include Illinois, California, Pennsylvania, West Virginia and Kentucky.
Green industries, such as solar and wind power, are quickly developing in specific locations as well, so optimal site locations may be dependent on the type of plastic production needed. The solar industry produces various films and solar panel components that are made from plastic components. Likewise, the wind power industry is also utilizing high-performance plastic components in the production of wind turbines. In 2012, the top states for installed solar and wind capacity included:
 
Arizona

California

Colorado

Hawaii

Illinois

Iowa

Kansas

Maryland

Massachusetts

Michigan

Nevada 

New Jersey

North Carolina

Oklahoma

Oregon

Pennsylvania

Texas.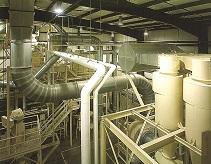 Employment
Employment in the plastics and rubber products manufacturing sector, NAICS 326000, is expected to grow 14.6 percent between 2010 and 2020 (BLS). While employment at plastics and rubber plants fell from January 2003's high of 831,100 to 637,500 in January 2012, employment numbers were up in January 2013 to 651,600 – and continued to increase in April 2013 to 656,500 (Plunkett Research Ltd.). After several years of closing and layoffs across the United States, chemicals and plastics companies are now taking advantage of abundant and cheap natural gas supplies and building new facilities in 2012 and 2013.
In addition to improving economic conditions, reshoring initiatives for U.S. manufacturing continue to develop, increasing manufacturing in the U.S. and growing U.S. exports. As the third-largest sector of U.S. manufacturing and with top exports going to Mexico and Canada, the plastics industry will greatly benefit from reshoring activity (SPI).
Recycling and Adapting
One of the biggest trends impacting the plastics industry is the environmental movement. Not only is there a societal push to use fewer plastics and recycle more, but the industry is also responding by developing new eco-friendly plastic composites and production methods.
One of the biggest current offenders in the 'plastic packaging and the environment' dialog is the $4 billion plastic bag industry. Many consumers have taken to using reusable string, nylon or canvas bags and would welcome biodegradable bags, even if they drove up costs a bit (Plunkett Research Ltd.). More than two dozen U.S. cities have proposed or legislated bans on the use of plastic bags and the nations of Taiwan and Bangladesh have outlawed them.
In addition, concerns about the sheer number of plastic bottles pervading our landfills, in addition to consumer awareness of potential health issues related to biphenyl-a (BPA) – a chemical commonly used in the production of hard, clear polycarbonate plastic bottles for juices, drinks and other liquids, have been prevalent. In response, plastic bottle manufacturers announced they would no longer use BPA. Environmental and health concerns, along with consumer backlash related to plastic packaging, will grow in coming years (Plunkett Research Ltd.).
To adapt to changing consumer needs, plastics producers are advancing new materials and reusing plastic waste during production. A majority of plastics processors "used a substantial amount of recycled material in the first half of 2013" and that mostly recycled polypropylene (PP) was processed (SPI).
In addition, research and product development using nanotechnology and biopolymers is rapidly expanding and is viewed as a promising petrochemical alternative.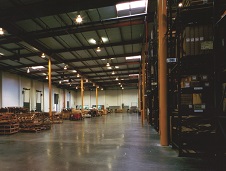 Site Selection and Facility Planning
Many important considerations are used by plastics companies when deciding to expand to a new business location. The goal of the site location process is to not only provide geographic locations that will minimize variable annual operating costs, but also to satisfy industry-specific needs. As the plastics industry encompasses a large industrial sector comprised of countless end products, the site location considerations will vary based on the final product manufactured. Therefore, it is important to look at support services, training programs and other 'soft' cost issues that are relevant to the industry and site selection process.
Property
It is important early on in the analysis to determine whether an existing building can be compatible for the proposed operation, or that a greenfield site with new building construction is the preferred approach. For existing buildings, important variables to consider include ceiling height, floor loads, column spacing and ability to expand the current structure. Also, since most plastics companies need storage structures such as silos for resin and other raw materials, a determination must be made early on if an existing building can be adapted to accommodate outdoor silo storage. Investigation of the community's height restrictions is another important variable, as most storage silos will easily exceed 45 feet in height.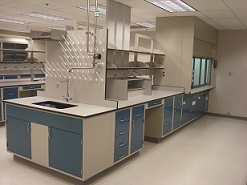 Existing buildings with rail siding or the potential to expand rail to the building should be considered, since well over 50 percent of the industry ships inbound freight by rail. Distance to an interstate or major four-lane highway, along with surface roads from the building leading to major highways, also merit careful investigation. Avoid congested roadways with residential, institutional and major retail uses since this will foster unnecessary congestion for deliveries, employees and visitors.
Most of the considerations above for an existing building also apply as important criteria when considering a greenfield site. Generally, if a company is planning to construct, a 200,000 square-foot operation, a site with at least 25 acres should be targeted, depending on configuration and potential expansion opportunities. Topography and site runoff restrictions may have a major impact on initial costs to construct the proposed operation. 
Transportation and Raw Material
Rail transportation is important to the plastics sector, especially for inbound freight commodities. Most plastics operations require rail service at least three days per week, with ample rail siding to store additional railcars in close proximity to the proposed operation and storage silos. Also, the roadway connecting the site to local major highway systems should consist of a truck-quality road, with compatible neighboring manufacturing uses.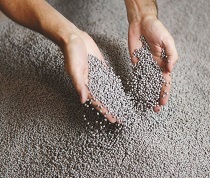 Labor
Labor may be the most important consideration during the site selection process. Key job categories for the plastics industry include process machinery operators, CNC operators, digital electronic control operators and line assemblers. As automation within the sector continues, a smaller, more highly educated workforce will result. The importance of local area technical schools for training and re-training purposes will continue to be a major consideration during the community and site selection process. Technical schools with a proven track-record of training workers in positions for CNC machining, electrical and mechanical maintenance, numerical controls, plastic injection molding and polymer-related curriculum will be more desirable locations for the plastic industry sector. In addition to a skilled production workforce, supervisory, engineering and managerial positions are of equal importance. These positions are often secured not only on a local search, but also more regional or even national searches. Close proximity to four-year universities specializing in engineering curriculum is often an important site search consideration as well. Last, area labor relations and organized labor influence at the community and regional levels should be carefully investigated before making a final location decision.
Utilities
Reliable, accessible and affordable electric power is typically the most important utility consideration for the proposed operation, in connection with distance to the nearest substation, feasibility of dual-feed electric service from different substations, substation capacity and reliability, and potential incentive rates that could lower the cost of power. For companies with an electric power demand in excess of 5,000 kW, a direct, primary feed from the electric power provider's transmission lines may be more economical. In addition to electric power, natural gas, municipal water and sanitary sewer with utility lines in place at the site should also be examined as part of the location analysis.
Taxation
Due to high initial capital investments in the plastics industry, it may be best to concentrate on locations that do not levy state sales tax on production machinery and equipment, and communities that exempt production machinery and equipment from local property taxes. In addition, it is important to understand the state's depreciation schedule for machinery and equipment for major capital expenditures. This will result in lower taxes during the operations start-up phase and throughout the duration of the operation.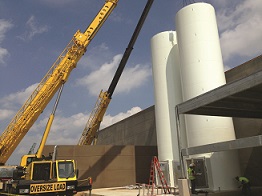 State and Local Assistance Programs
Potential incentives at the state and local level are based on proposed investment, job creation and estimated annual wages generated at the new operation. Companies in the plastics sector typically have similar goals regarding potential incentives and assistance programs as other industrial sectors; namely to reduce one-time and ongoing operating costs, such as utility line extension for service to the proposed operation, site grading and clearing, access road improvements and reduced land cost. There may be discretionary cash grants from state and local governments based on the importance of the project to the area. Incentive programs to reduce ongoing operating costs can include property tax abatements on real and personal property, state corporate tax reductions, special low-interest financing and worker recruitment and training funds.
Other Considerations
Additional location issues for plastics companies fall under support services. Companies typically request a location within a 30-mile radius of support services, such as contract electrical and mechanical maintenance operations, tool and die facilities, injected and precision molding operations and metal fabrication operators. Last, the proposed operation should be located in an attainment area, especially for potential VOC emissions from the operation.
Looking Ahead
According to industry-leader BASF, plastics are viewed as "the material of the 21st century" and global consumption is over 180 million metric tons a year. From the growth of bioplastics and reduced costs as a result of lower natural gas and oil prices, to expanding automotive component and convenience product opportunities, among many others, it seems there is no limit to the plastic industry's growth and significance.
Continued research and development in nanotechnology is breaking ground for new plastic applications. Amid increasing concerns and environmental regulations, plastics manufacturers are utilizing nanotechnology in chemical applications to develop more sustainable composites, coatings and exotic materials (Plunkett Research Ltd.). Nanomaterials are being created to increase the durability and functionality of many plastic products, including bioplastics, textiles, electronic components and lighting, to name a few.
Regardless of challenges and changing marketplace, the plastics industry is resilient, adaptable and long-lasting – just as the nature of the products themselves.  
About the Author