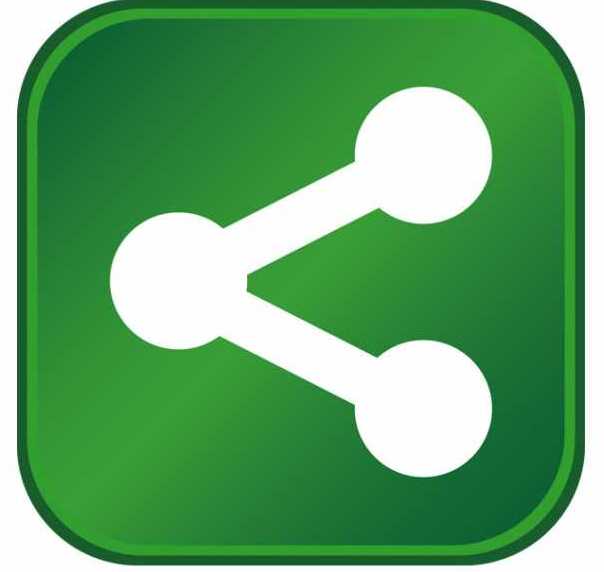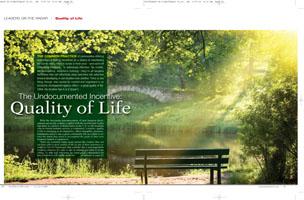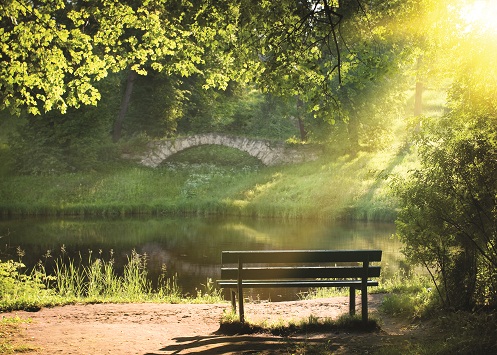 The common practice of communities offering businesses a host of incentives as a means of sweetening the pot to entice them to locate in their area-- and ward off competing locations-- is notoriously effective. Tax credits, tax exemptions, workforce training—they're all tangible incentives that can effectively sway executive site selectors toward developing in one location over another. There is one thing, though, that cannot be created and negotiated in an economic development agency office—a great quality of life. Either the location has it or it doesn't.
With the increasing announcements of new business development across the country coupled with the woeful new reality that there is a deficit of skilled labor in the U.S. to fill available jobs in certain industry sectors, a community's positive quality of life is emerging as an imperative, albeit intangible, incentive. Businesses need to use a great community life as a draw to attract the talent they need to accomplish the goals of their new business launch or expansion.
There are certainly many areas across the country that can say they offer a great quality of life as one of their unwritten incentives; but for businesses that consider this a non-negotiable location criterion, it's nice to see in writing just what is in the offing. To that end, following are some great communities for site selectors to put on the short list.

Central Maine
What will first-time visitors taking one of several exits off Interstate 95 to explore Central Maine see as they make their way off the exit ramp? What are the things they will notice that the region offers them and their family or their business? Their "fresh eyes" exploration of this desirable place to enjoy an outstanding work/life balance will spark enthusiasm to live and work in Central Maine. The area has the "wow" factor: outstanding quality of life - cultural, recreational, educational and economical.
Central Maine is economically percolating and ready to pop with new and expanding companies, more jobs and training, and tremendous investment opportunities. Square foot by square foot the region has more commercial and industrial companies than any other areas of the state. This is balanced with an abundant supply of walking trails, lakes and rivers, art galleries and museums (Colby College houses the largest art collection in Maine), and affordable housing.
Strong business/community partnerships led to the region's "WEALTH" Strategy: Workforce/Education, Entrepreneurship, Agriculture, Logistics/Transportation, Technology, and Healthcare based on the region's assets. One asset - Waterville Airport offers turnkey industrial sites and a 5,500-foot runway in helping Central Maine become the state's economic hub.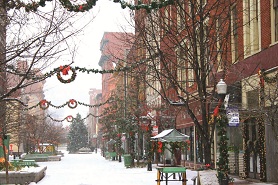 City of Cumberland, Maryland
Located in the mountains of Western Maryland, the City of Cumberland offers a unique opportunity to experience the quaintness of a small, rural community, while being immersed in an urban setting with convenient access to the Washington/Baltimore and Pittsburgh metropolitan areas.

Residents of Cumberland have access to a wealth of activities focused on the city's rich heritage as well as a growing culture based upon the arts and entertainment. The city has invested heavily in preserving and promoting its historic downtown district and surrounding neighborhoods; creating a community that offers a mix of business, recreation, arts, entertainment and dining all within walking distance. The city is also centrally located to allow residents to take advantage of Rocky Gap Lodge and Golf Resort as well as Deep Creek Lake and The Wisp Resort featuring golf and skiing opportunities. All of the access and amenities present in and around Cumberland are available at a level of affordability most people don't think is possible in the Mid-Atlantic Region.
In addition to the cultural assets, family-friendly activities and affordability, residents of Cumberland benefit from a wide range of city services including a full-time, paid fire-and- rescue department and a highly rated police department. Cumberland also offers a new and state-of-the-art hospital and regional medical center as well as excellent elementary, secondary and post-secondary educational opportunities.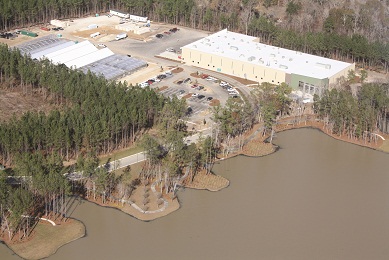 Dorchester County, South Carolina
Dorchester County, South Carolina, is the fastest-growing county in the state, and has a quality of life that is second to none. The communities are serene, friendly, charming and historic; and civic pride among residents and businesses is high. Although growing, Dorchester County has retained the charms and advantages of a small town – all within 25 miles of the world-class, metropolitan city of Charleston.
Located in the heart of the Lowcountry, Dorchester County is full of amenities such as affordable housing, award-winning schools and high-quality healthcare and is home to one of the few five-star resorts in the state. Endless recreation opportunities abound that include historic sites, golfing, spectacular natural resources, water sports, shopping, restaurants, fine arts and festivals. The area is also within close distance to The Citadel, the College of Charleston and the Medical University of South Carolina (MUSC).
In addition, Dorchester County has been instrumental in attracting and promoting existing business to adopt "green" initiatives to enhance the County's living conditions over the long-term. As the first tenant of the County's new Pine Hill Business Campus, biotech company ArborGen has taken an environmentally friendly approach to tree seedling, boasting annual sales of 250 million seedlings. In 2011, Dorchester County finalized an EDA grant to convert a wastewater treatment plant into a water reclamation facility to the Robert Bosch automotive plant by saving nearly 80,000 gallons of water per day.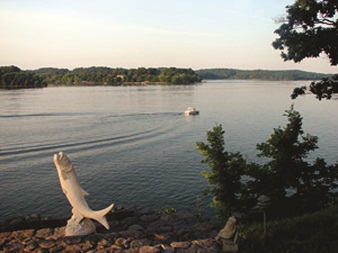 Hopkinsville, Christian County, Kentucky
The city of Hopkinsville in Christian County, Kentucky, offers a mild climate with four distinctly beautiful seasons. Situated at the Kentucky-Tennessee border just minutes from I-24, Hopkinsville embraces the essence of rural western Kentucky with scenic vistas, ornate historic architecture and friendly faces.
Hopkinsville provides easy highway access and is within an hour's drive of the five large metropolitan areas of Nashville, Owensboro, Paducah, Evansville and Clarksville. It's also just a half-hour drive to Land Between the Lakes National Recreation Area and other superb outdoor activities such as the Pennyrile Forest State Resort Park.
Christian County is bountiful in options for entertainment, shopping and dining and is home to the James E. Bruce Convention Center, as well.
Not only does Hopkinsville, Christian County sport an abundance of structures built from the 1830s through the early 1900s, making its rooflines a treasure to behold, the local metropolitan area remains one of the few places in America where you can buy a new 2,000 square foot house for under $200,000…with acreage!
While in the midst of abundant industrial growth and moderate retail development, Hopkinsville manages to maintain and value its small-town charm and quaint community spirit. Still, community leaders are proactively and passionately preparing for a better tomorrow with broad-based initiatives to ensure a skilled, available workforce, attractive opportunities for business, residential and tourism growth, and a safe, clean community that citizens are proud to call home.

Fentress County, Tennessee
With a county population of fewer than 18,000, moderate climate, growing equestrian community and plenty of gorgeous views and rich history, Fentress County, Tennessee, is a unique and diverse area. Whether journeying to Fentress County for a short visit, extended stay or making Fentress County home, the beautiful scenery and peaceful lifestyle locals appreciate so much will be very evident.
Fentress County is located on the Cumberland Plateau and sits on the eastern-most section of Middle Tennessee. Most new residents are moving from urban areas and the southern coastal states. More folks are arriving in the area to appreciate the beauty and serene atmosphere of life on the plateau in "Big South Fork Country." Having easy access to Big South Fork National River & Recreation Area, Pickett State Park and Dale Hollow Lake, residents and visitors alike are enjoying country living.
Fentress County is known as the "Trail Riding Capital of the Southeast" to the equestrian community with hundreds of acres of trails, overlooks, unique geological formations and waterfalls. Many horse campgrounds, cabins and stables are located in the county and in and around the parks.
Residents of Fentress County can stay as busy or relaxed as they'd like with activities such as horseback riding; hiking; biking; fishing; hunting; ATV riding; camping; rafting; canoeing; swimming; shopping; exploring; or just taking in the local sites and attractions.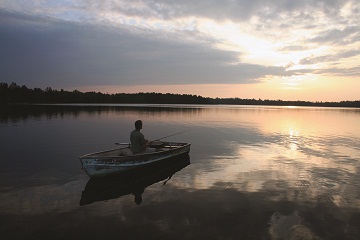 Langlade County, Wisconsin
Langlade County, better known as Wisconsin's "County of Trails," sits in the heart of the Northwoods, and offers three industrial parks, all with shovel -ready sites available.
Situated in the county seat, the industrial park in Antigo benefits from the town being home to half of the 20,000-resident county. The Antigo industrial park offers cost-effective wireless broadband and upgraded infrastructure along with close proximity to markets and raw resources, affordable land and buildings, as well as reasonable property taxes.
Like Antigo, the industrial parks in Elcho and White Lakes are graced with a highly skilled and dedicated workforce. The high level of quality in their work output and loyalty contribute to Langlade County's desirability as a destination for business.
Langlade County has three K12 school districts and is serviced by two technical colleges. The two tech colleges that service the County have highly specialized curriculums, including nursing, agronomy, manufacturing, wood technologies and police science. Not only that, but forward thinking has led to partnerships being formed between the tech schools, business and industry as well as the K12 system.
Another attribute of Langlade County that contributes to its positive quality of life is the brand-new, $45-million state-of-the-art Langlade Hospital.
The combination of its diverse industry base, its highly acclaimed education systems, dedicated workforce and abundant outdoor recreation make Langlade County extremely attractive for businesses and residents alike.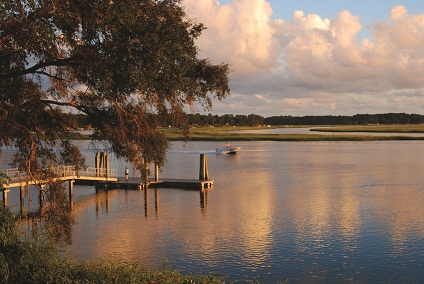 The Lowcountry, South Carolina
The Lowcountry of South Carolina has long been recognized for its tremendous quality of life. Its waterways, open spaces and moderate climate have attracted people from all over the world.
Those who are attracted to the Lowcountry for its great quality of life also find it to be the right place for business. The Lowcountry is strategically located between two thriving ports in Charleston, South Carolina, and Savannah, Georgia. Options in ports mean competition and cost savings to business. The Lowcountry is also served by Interstate 95 and Highway 17 that extends from Charleston to Interstate 95. The bookends of the region are not only its ports but also The Boeing Company in Charleston and General Dynamics (Gulfstream) in Savannah. The Lowcountry Corridor is perfect for supply chain activity.
Also integral to the Lowcountry advantage is its workforce. Hundreds of trained military personnel transition from military bases in the Lowcountry each year. They leave the military with skills that are transferable and profitable to the private sector.
The Lowcountry is also seizing this moment in time. Its governments are aggressively embracing business opportunities and listening to businesses' needs. Every business matters in the Lowcountry, so whether it's a manufacturer, a technology company or a professional service business, the Lowcountry deserves a look as the right place with the right people at the right time.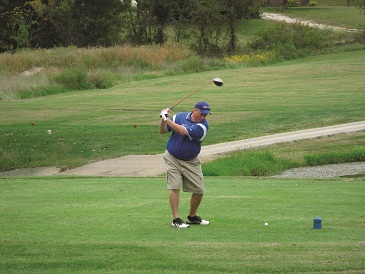 Moberly Region, Missouri
Located in the central portion of the State of Missouri equal distance between St. Louis and Kanas City, the Moberly Region has plenty to offer residents and visitors. Randolph, Cooper, Monroe and Chariton Counties form the four-county region with a variety of amenities.
Home to the Missouri and Chariton Rivers along with Mark Twain Lake, the Moberly Region has plenty of options for those wanting to enjoy the outdoors, including a variety of water sports and camping and hiking in many local and state parks. The region is also a part of Missouri's award-winning wine-making industry.
For the sports-minded, the University of Missouri is joining the Southeastern Conference in the fall of 2012, and St. Louis Cardinals Major League Baseball is a short drive away as is the St. Louis Rams of the NFL and the St. Louis Blues of the NHL. To the west is the NFL's Kansas City Chiefs, baseball's Kansas City Royals and Major League Soccer's Sporting KC.
For quieter entertainment the Moberly Region has several historic venues that host plays, musicals and concerts year round. In addition, the seasons are full of wonderful festivals and fairs.
Antique shops and art galleries dot the historic downtown areas of Moberly and Boonville, the region's two largest communities, and many regional and national retailers have stores located in the region as well.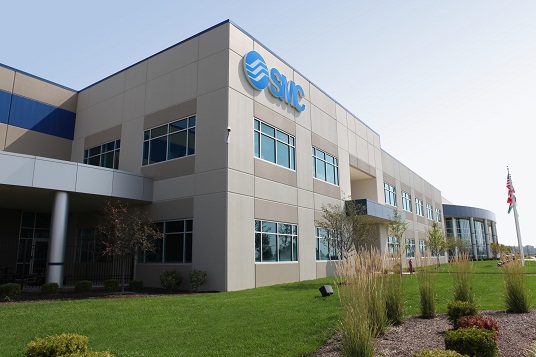 Noblesville, Indiana
Noblesville, Indiana, is the heart of it all in Hamilton County. In fact, Noblesville truly embodies the characteristics of an all-American community.
Being the county seat, Noblesville proudly acknowledges the outstanding workforce Hamilton County heralds. Hamilton County is home to the most educated workforce in the Midwest with more than 53 percent of its residents holding college degrees. Equally as impressive, Hamilton County is one of the top-15 communities in the nation when it comes to college attainment levels (and seven of those 15 are located in the Washington, D.C. area).
Within minutes of anywhere, Fortune 500 companies, advanced healthcare and numerous retail conveniences are located in Noblesville. One reason for this is Noblesville's business development philosophy is progressive and very aggressive. Noblesville's city planners have purposefully designed a fast track, seamless development and approval process as a result of the desire to help make it easy to do business in the community. Noblesville offers a variety of economic development tools and incentives to promote quality business development.
Not only is Noblesville home to major players in the world markets, it also works hard to provide a nourishing environment to both start and grow business. As a result of Noblesville providing entrepreneurial assistance and constant communication with its businesses about the local and regional economic climate, the city is able to shift and change to better serve everyone's needs.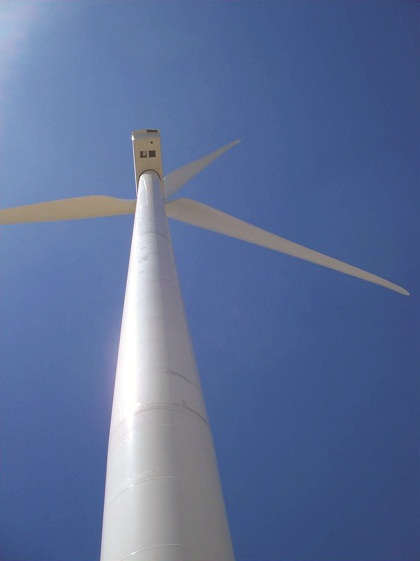 San Angelo, Texas
San Angelo, a small metro area of 106,000 people, is located in West Central Texas between Interstate Highways 10 and 20 on U.S. Highways 277, 87, and 67.
The San Angelo community has long been recognized for its contribution to the energy sector. Today, its emphasis on alternative energy due to the natural resources of wind and sun is bringing it more attention.
San Angelo is not only about alternative energy, though. Major economic sectors include education (Angelo State University, Howard College and American Commercial College), manufacturing (100-plus manufacturing companies), medical care (two acute-care hospitals and associated clinics, a drug and alcohol treatment hospital, a regional rehabilitation center and a geriatric hospital ), military (Goodfellow Air Force Base offers firefighting and intelligence training for all service branches), business services (2,000-plus jobs have been created in medical claims processing, customer support services, college debt collection, data processing and disaster recovery) and trade (San Angelo is a regional retail shopping, entertainment and medical center).
The community boasts a great quality of life. It has one of the three constant-level lakes in the State of Texas, an historic downtown with vibrant night life, a beautiful river corridor and a western heritage that delivers the true experience of the romantic west. This is paired with state-of-the-art education and outdoor activities, making San Angelo one of the greatest secrets in Texas.
 
About the Author