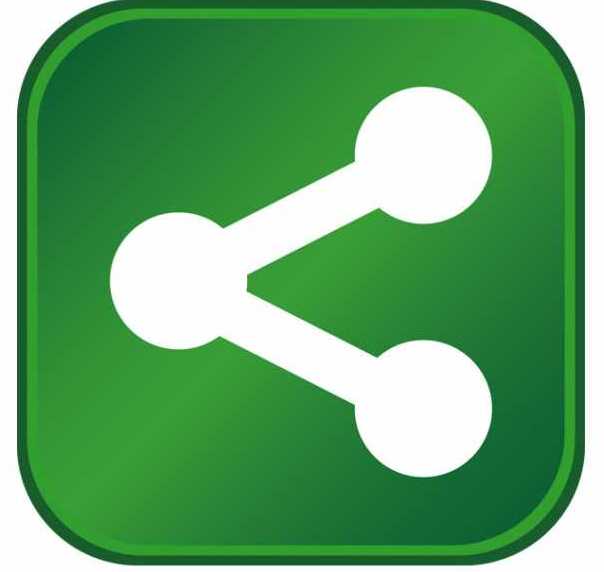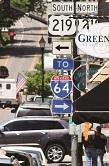 People have always desired to find good work in a location on the map that suits their particular fancy: a place where they like the climate, the leisure activity offerings, education opportunities, a cost of living that's comfortable to them and so on. In a nutshell, people value quality of life factors as much as they do their employment. Of course, during the recent severe economic downturn, quality of life for many people had to take a backseat to finding work that paid what they needed, no matter where it was. That's changing rapidly, which makes it ultra-important for businesses considering a move or an expansion to a new location to put quality of life back in a high-priority spot on their list of considerations when looking to locate their business ventures. Having our finger on the pulse of locations in the U.S., we at Trade & Industry Development assembled the following roundup of select locations that won't disappoint when it comes to offering quality of life factors business site selectors will want to closely examine. 
Gloucester County, New Jersey
Gloucester County, New Jersey, is located within 40 percent of the nation's markets. It is well known for its rich colonial heritage, more than 200 acres of permanently preserved farmland and green spaces, strong and expanding educational system, large inventory of properties, a well-trained workforce and a focused and pro-business environment. In recent years, Gloucester County has consistently been cited as one of the top areas of industry growth in the nation. Through strategic planning, Gloucester County has maintained its record of business attraction, retention and job growth. Gloucester County is renowned for being pro-business which is why it is home to 21 business and industrial centers encompassing more than 6,000 acres, including the second-largest industrial park on the Eastern Seaboard. The cost of living in Gloucester County is lower than most other major U.S. metro areas, and the county boasts one of the lowest property tax rates in New Jersey. Gloucester County has remained true to its roots in agriculture, with more than 100 producing farms, including 10 for grape production for the region's blossoming wine industry.
With its superb location, available land for development and an excellent quality of life, Gloucester County is a premier business site.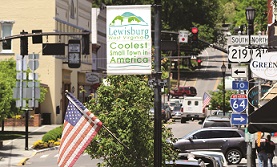 Greenbrier Valley, West Virginia
What do you say about an area most people routinely describe as beautiful? What can you say about a region people choose when they want to find great restaurants and a wide range of outdoor recreation? You can say this is the Greenbrier Valley. The counties surrounding the Greenbrier River offer world-class snow skiing, extreme white water rafting, rock climbing, abundant fishing and hunting, world-renowned resort the Greenbrier and relaxation at its finest.
The same assets that draw people to relax and have fun in the Greenbrier Valley draw them to work and succeed. The Greenbrier Valley's quality of life is matched by its outstanding business climate. With excellent business sites, rolling land suited for new development, low utility costs and excellent public sector support, businesses find an atmosphere where they can flourish.
Education is a priority in the Greenbrier Valley. With its public and private school options, a network of exceptional universities, the Greenbrier Valley provides excellent educational opportunities at an affordable price. Quality training programs are offered through Workforce West Virginia's programs working in partnership with the New River Community and Technical College, among others.
Access to the Greenbrier Valley is easy. I-64 and scenic Route 219 connects to I-77, I-81, I-68 and Route 460. The Greenbrier Valley Airport and Roanoke International Airport make air travel easy and convenient.
The Greenbrier Valley is waiting for you. Whether it is business or pleasure, you will not be disappointed.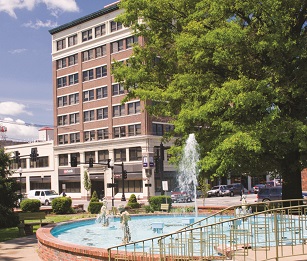 Joplin, Missouri
The Joplin region, anchored by the Joplin, Missouri, metropolitan area and the Pittsburg, Kansas, and the Miami, Oklahoma, micropolitan areas, offers a quality business climate. The area's market reach, productive workforce, reasonable operating cost and high quality of living make the Joplin region an ideal location.
The Joplin region's central location is enhanced with great transportation routes. The region is near the population center of the United States. Central to the North American market, the area is nearly equal distance from Los Angeles and New York as well as the Mexican and Canadian borders. The region has north-south highway access on U.S. 69 and I-49 and east-west interstate access on I-44.
Cultural enthusiasts, artists, performers, extreme sports athletes and nature lovers can all find a place in the Joplin region to call home. Parks, museums, wildlife and entertainment characterize the Joplin region's quality of life. The area is home to an eclectic blend of entertainment venues and festivals. Shoppers and diners delight in the variety of shopping and eateries offered throughout the region. The region boasts award-winning public schools and numerous private school options. The new Joplin High School opened recently offering students a unique career-path curriculum ensuring that the area's students are ready to work. Quality medical care options are offered by two major medical centers and four other hospitals. 
Central, connected, capable.  The Joplin region area is a great place for business.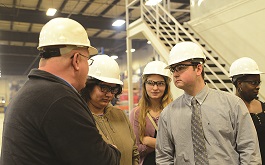 Moberly Region of Missouri
Near the population center of the United States is the Moberly Region of Missouri. Located midway between St. Louis and Kansas City, the Moberly Region has a wealth of post-secondary education opportunities. Within a 60-minute drive of the three-county region of Howard, Monroe and Randolph Counties are 12 universities, colleges and community colleges.
The State of Missouri's Flagship University, the University of Missouri, is the hub of innovation and education as a research institution that houses a medical school, a veterinarian school, as well as business and engineering schools.  Howard County is home to Central Methodist University, a top-rated university, just two blocks from the picturesque town square in Downtown Fayette. Moberly houses Moberly Area Community College that offers a variety of technical training through its Corporate College program and Central Christian College of the Bible.
The area's secondary schools are also highly rated. The Moberly Area Technical Center provides vocational training in electronics, computers, welding, machine tooling and a variety of programs to prepare the student with skills for today's industrial companies.
The partnership formed by business and education leaders is producing a young and talented workforce. The Moberly Region of Missouri is well on its way to being designated a Certified Work Ready Community, assisting businesses in competing globally.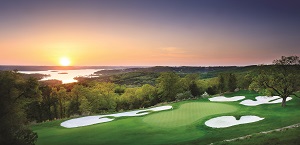 Taney County, Missouri
Companies seeking to relocate find Southwest Missouri a smart choice for business, especially considering that work/life balance is key to creating happy employees whose contentment leads to productivity and customer service excellence.
Taney County is home to Branson's $3.2 billion economy, providing a quality of life that is second to none with its vast number of family-friendly attractions including world-class entertainment, amusement and water parks, and three area lakes nestled in the scenic Ozark Mountains where residents and visitors enjoy a variety of hiking and water sports activities. Taney County is an often acclaimed sports and recreation destination as demonstrated by Fortune 500 billionaire John L. Morris, founder of Bass Pro Shops, who planted his flags in the region with Big Cedar Lodge and renowned golf courses at Buffalo Ridge and Top of the Rock where the PGA Legends of Golf tournament is held in April.
Employers gain peace of mind when providing employees a safe, accessible, family-focused community to live in. With exceptional schools, award-winning healthcare and advanced education opportunities, the Southwest Missouri area also provides an appealing four-season retirement with recreation and employment options for active seniors who engage in the lives of their children and grandchildren. This pro-business region offers low cost of living, low taxes, diverse housing options and central U.S. location with Branson Airport (BKG) currently serving 11 destinations, making Taney County a smart place to live, work and play.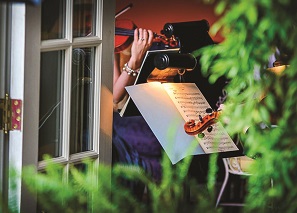 Virginia's Growth Alliance (VGA)
Virginia's Growth Alliance (VGA) includes the counties of Amelia, Brunswick, Buckingham, Charlotte, Cumberland, Greensville, Lunenburg, Mecklenburg, Nottoway, Prince Edward and the City of Emporia. While these counties have many things in common, each community has its own unique offerings that should be experienced.
Nestled between the Blue Ridge Mountains and the Atlantic Ocean, and midway between the Richmond and Raleigh/Durham metropolitan areas (and just two hours from the Port at Hampton Roads),  travelers throughout the state and up and down the East Coast are never more than a day's drive from the VGA region.
Home to Virginia's largest lake, Kerr Reservoir, the region is known primarily for outdoor recreational opportunities and is a hunting and fishing paradise. Kerr Lake and Lake Gaston are well known for water sports, boating, fishing, camping and beautiful lakeside homes. The area also boasts a number of history and arts assets, an impressive number of History Trails, MacCallum More Museum and Gardens,  The Colonial Center for Performing Arts and the Longwood Center for the Visual Arts. Rounding it out are several vineyards and brand new distilleries in the area.
The communities in the VGA footprint are dedicated to making life grand, whether it's through big annual festivals or through the simple pleasures of the day to day. The VGA is a wonderful location for families to work and play.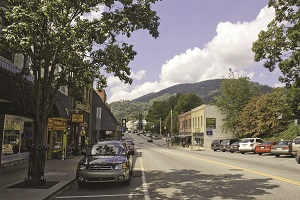 Watauga County, North Carolina
Watauga County, North Carolina, is a place of breathtaking mountain scenery, clear, unspoiled streams, cool summer temperatures, beautiful fall colors, premier winter ski resorts, mountain culture, traditions and lore and vibrant downtowns. It's where the residents can say with total honesty, "Come for a weekend, stay for a lifetime."
The Boone/Blowing Rock area of northwestern North Carolina marries four seasons of amazing natural beauty with an advanced technology backbone (1 Gig fiber is available in much of the county). It boasts a vibrant, diversified economy, supported by a major state university. Nestled in the heart of Boone, North Carolina, is Appalachian State University, a four-year, regionally accredited school with a wide range of degree offerings and an enrollment of just over 18,000. Appalachian State consistently receives accolades in national publications such as Princeton Review's "Best in the Southeast" and "Guide to 322 Green Colleges: 2013 Edition," Kiplinger's Personal Finance magazine's "Best Values in Public Colleges, 2014" and US News and World Report's "2014 America's Best Colleges Guide."
Watauga County offers four seasons of outdoor recreation opportunities, outstanding public schools and a highly trained workforce (47 percent of adults have a college degree). And according to a recent report by Obrella, Boone is the best commuter city in North Carolina.
Businesses can enable employees to raise their families in a safe place that offers 4th of July parades, mountain sunsets and an atmosphere of neighbors helping neighbors. It's a wonderful place to work and an ideal place to retire, all in the same community.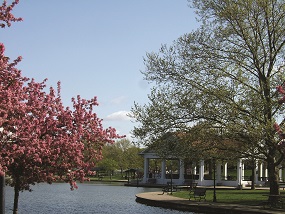 Xenia, Ohio
Situated in the Transportation Triangle formed by I-70, I-71 and I-75, Xenia, Ohio, not only provides a great location for business, it provides a large array of entertainment, sports and cultural venues as well. A 15-minute drive to Dayton and within an hour's drive of Columbus and Cincinnati, Xenia provides a smaller town feel with convenient access to large-town amenities.
If asked what is most liked about Xenia, Ohio, it is likely the response will be, "their incredible network of bike paths and walking trails." Xenians are proud of the fact they can be on any one of four major bike paths within a matter of minutes from anywhere in the City. The American Hiking Society has named Xenia a Charter Member of the Trail Town USA Hall of Fame and a Top 10 Trail Town. Riders can also visit one of its many parks, from beautiful Shawnee to one of the many neighborhood parks to Sol Arnovitz Nature Preserve.
Xenia offers a wide range of housing options, from large custom-built homes to starter homes and senior housing options to homes in one of its beautiful historic districts. Rich in traditional values, Xenia blends the preservation of its heritage with a progressive attitude. With a population of over 25,000, Xenia is friendly, people/family-oriented and known for its hospitality.
About the Author