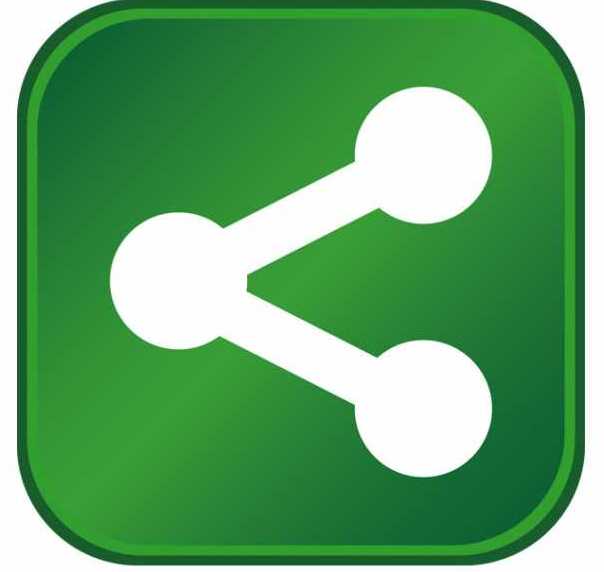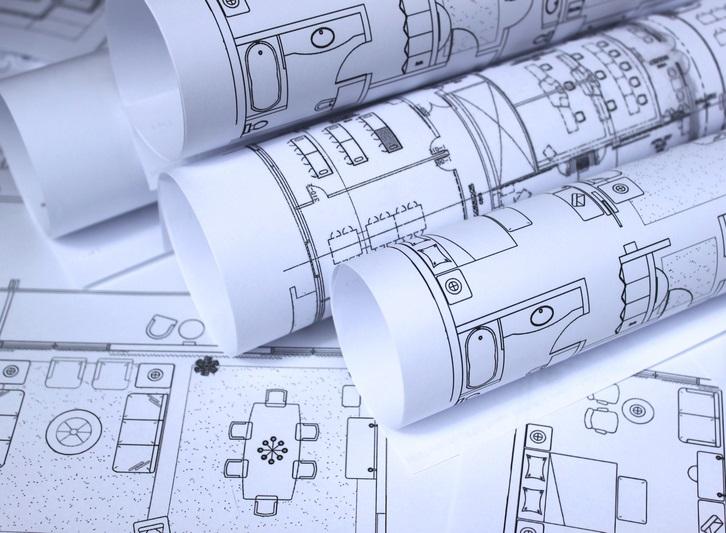 While the old adage that real estate is about "location, location, location" is true at some levels, in commercial real estate, it's important to remember that businesses are driven by people. While a location may be perfect on paper, it might lack the services, utilities or permitting that lead to successful business outcomes. It might also have poor access to a reliable workforce. Happy employees are what make successful companies, so business locations also need to cater to the needs of workers and their families. Trade & Industry Development has compiled a list of locations from all across the country that include critical business infrastructure such as transportation, workforce, storage, land, utilities and regulatory and permitting issues and incentives as well as quality of life features.
Cheyenne, Wyoming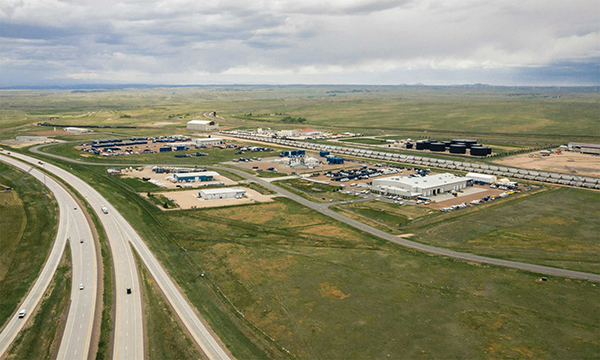 Although Cheyenne, Wyoming is home to multiple shovel-ready business parks, one stands out as the most accessible and equipped industrial park in the Rocky Mountain region. The Cheyenne Logistics Hub, located near the Wyoming/Colorado border, is highway-adjacent with access in all directions to Interstate 25 and Interstate 80. The park was systematically developed and serves all sizes of rail customers with access to both Union Pacific and BNSF railroads, a shortline operator, transloading and rail car storage.
Cheyenne Logistics Hub has always thought big, having the resources to invest $80 million into infrastructure from the start. Now, the businesses that move to this park have the systems they need, including fiber, water, gas, electricity and sewer – with room to grow. While other communities struggle to provide the land and space needed for economic development and growth, Cheyenne has plenty of both. The build-to-suit commercial properties offered within the park are flexible, so businesses can scale at the growth rate that is right for them, whether they need one acre or 500.
In addition to everything offered by the Cheyenne Logistics Hub, Wyoming has been ranked number one by the Tax Foundation's State Business Tax Climate Index for 10 years running.  With a location just 90 minutes from Denver, Cheyenne is a competitive choice for any business looking to build or expand.
Columbia, Missouri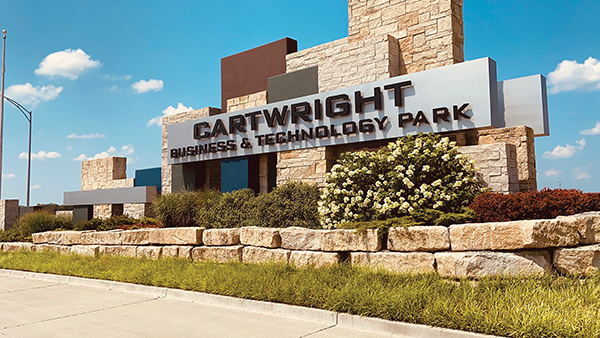 Columbia is a growing city with a population of over 180,000 in Boone County, Missouri. The Columbia economy is rooted in education, research, healthcare, life sciences and manufacturing.
The region's Cartwright Business & Technology Park is a planned mixed-use development with infrastructure and utility capacity to support a variety of large-scale occupancies. The park contains over 400 acres, a 20-acre lake and walking trails for use by the occupants.
A variety of lots are available to accommodate office, retail or industrial uses. The owner/developer is willing to sell lots or build-to-suit if required by the occupant. Cartwright Business & Technology Park is located on Highway 63 approximately 10 miles south of the Interstate 70 and Highway 63 interchange at the Columbia Regional Airport overpass/exit. This airport (COU) recently opened its new 52,000 square-foot terminal. American Airlines currently offers three daily flights to and from Dallas-Fort Worth and two daily flights to and from Chicago and is planning to start twice-daily service to and from Charlotte once passenger demand returns to more normal levels following the pandemic.
The first major company to locate in the park is Amazon, and the company's delivery station is the first Amazon facility located between Kansas City and the St. Louis metro area.
For more information, contact Bernie Andrews of Regional Economic Development Incorporated at Bernie.Andrews@como.gov.
Florida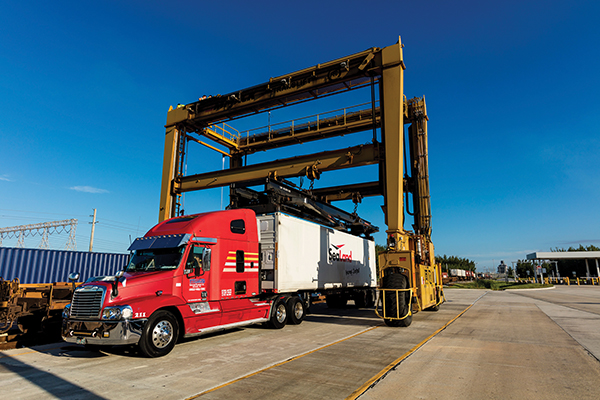 In addition to its pro-business environment and unparalleled workforce, the Sunshine State also boasts one of the most extensive multimodal transportation systems in the world. As Florida has prioritized modernizing its infrastructure, when businesses choose Florida, they are choosing a state that is not only supportive of them from day one but also has the infrastructure to help them succeed.
With 20 commercial service airports, 15 deepwater seaports, more than 2,700 miles of freight rail tracks and more than 120,000 miles of roadway, Florida hosts a vast array of logistics options allowing business owners to make the best choice for their company's operations.
In addition to its comprehensive multimodal infrastructure, Florida is an epicenter of trade with the second-largest Foreign -Trade Zone network in the country, the third-largest cluster of logistics companies and an immense network of inland distribution centers supporting Florida's airports and seaports. Many of Florida's colleges have top-notch logistics programs, and schools also offer vocational programs vital to the state's workforce. Most key global shipping lines and airline alliances, 3PFs and VALs have a presence in Florida. With Florida's comprehensive transportation infrastructure, focus on workforce development and pro-business environment, Florida is a global hub for commerce.
Illinois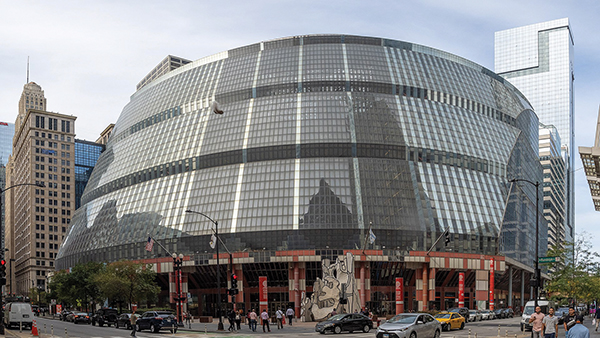 This past year, Google announced plans to purchase Chicago's historic Thompson Center in order to deepen its commitment to Illinois and advance the growth of its partners and customers throughout the Midwest and the nation. Around that same time, North America's largest roofing manufacturer, GAF Commercial Roofing, announced plans to build an $80 million, 450,000 square-foot manufacturing facility in Peru, Illinois. The company noted access to Illinois' skilled workforce and connected rail system as two key reasons for the decision.
Google and GAF join a variety of companies across industries that have recently committed to Illinois. These include Ollie's Bargain Outlet's new distribution center in Princeton, Illinois; Kellogg's new headquarters of its Global Snacking Company in Chicago; and LG Chem and ADM's joint ventures for U.S. production of lactic acid and polylactic acid in Decatur.
Companies continuously cite similar reasons for choosing Illinois: the state is home to a deep, diverse talent pool, world-class infrastructure, sustainable energy and easy access to global markets. Its ecosystem of pioneers and trailblazers have a compelling vision for the future, and everything a company needs to innovate and accelerate growth is found in Illinois. From the goods flowing through its railways and ports, to the clean energy fueling its economy, to its people seeking to change the world, Illinois is a state evolving at the speed of business and is consistently developing the programs to keep competitive.
Jonesboro, Arkansas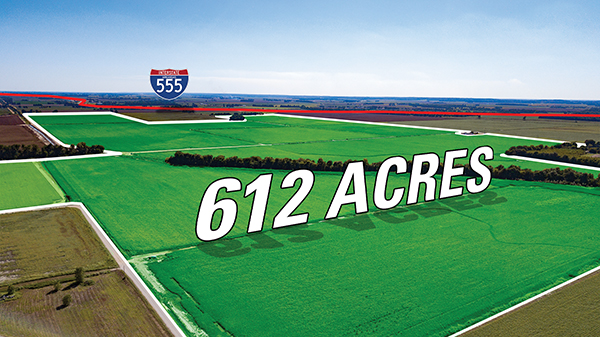 With over 600 new acres of interstate adjacent property, Craighead Technology Park South (CTP South) in Jonesboro, Arkansas is prime industrial property ready for development. CTP South is an expansion of the 1,500-acre Craighead Technology Park (CTP). The park is already home to industry giants like Frito-Lay, Unilever and Nestlé. Working with its utility partners at Jonesboro City Water and Light and Summit Utilities, CTP has excess utility capacity available with rates below the national average.
In addition to low utility costs, the region offers both state and local incentives that can assist with everything from land acquisition to tax-back incentives and infrastructure grants.
Jonesboro has an educated workforce, anchored by Arkansas State University and Arkansas State University-Newport (ASUN), a two-year trade school. There are 17 two-year, four-year and high school technical centers within a 75-mile radius of CTP.
Jonesboro serves as the retail and medical hub of northeast Arkansas. On any given day, there are over 100,000 people in the community living, working and shopping.
As a community, Jonesboro dedicates itself to increasing quality of place amenities. Significant investments are underway to expand biking and walking trails. A new tournament-ready sports complex with an Olympic-size aquatic center will break ground in 2023.
Jonesboro is a solid investment. In the last two years, three companies have built new facilities or expanded existing facilities in CTP.
Laredo, Texas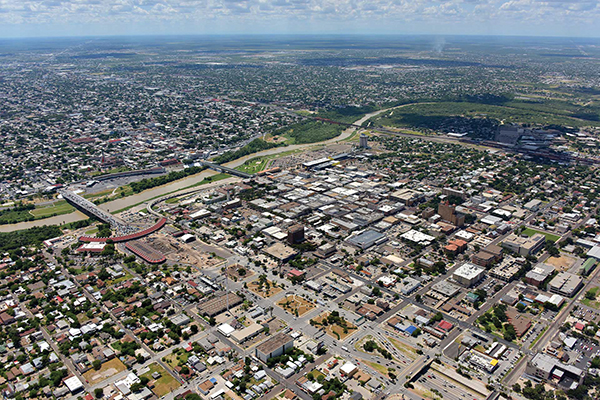 Laredo, Texas, referred to as Port Laredo, has long dominated the U.S.-Mexico inland ports by ranking as the third most significant port (in value) in 2022 with $299.4 billion in total global trade, out of more than 400 seaports, airports and land ports in the United States. It ranks closely behind O'Hare International Airport and Port Los Angeles. Port Laredo counts more than 5.5 million annual commercial truck crossings at its international bridges and is home to more than 120 U.S. customs brokers, more than 250 freight forwarders and more than 650 transportation companies, among many other trade entities.
Approximately 7.5 million square feet of industrial space is currently underway (completion between 2023 and 2024), a much need commodity due to strong demand and a modest one percent vacancy rate. The expansion is expected to provide industrial developers immense real estate investment opportunities.
The Port Laredo's advancements and prominent upcoming TxDOT infrastructure projects totaling nearly $1 billion will make Laredo the only land port with four interstate highways: I35, I69, I27 and I2.  Additional developments such as the World Trade Bridge expansion, Kansas City Southern $100 million international rail bridge investment and the forthcoming Bridge 4/5, Laredo's fifth international bridge, will further enhance the dynamic region's notable potential.
Port Laredo's strong alliance with the City of Nuevo Laredo, State of Tamaulipas and State of Nuevo Leon further heightens prospects for mutual development and will add to its continued success across the region. The Laredo, Texas region is open for business, and it shows no signs of slowing down.   
Myrtle Beach, South Carolina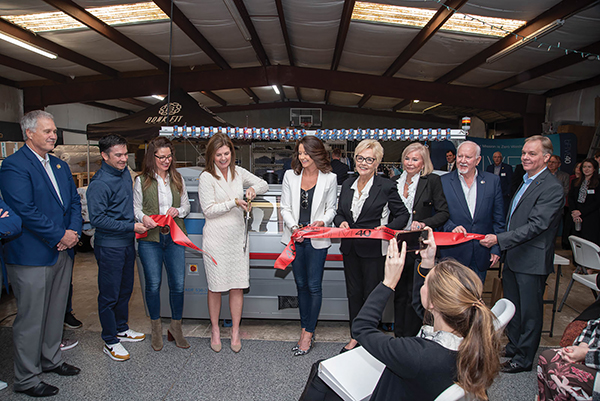 After a record year in 2022 regarding capital investment (+$124 million) and seven announcements, Myrtle Beach Regional Economic Development (MBREDC) is poised to continue the momentum. The Myrtle Beach area is the fastest-growing mid-size MSA for three consecutive years, with a qualified workforce and ample training opportunities at various institutes.
Myrtle Beach Regional Economic Development targets the following industries: manufacturing, technology, aerospace, marine and distribution. With seven industrial parks spread throughout Horry County, MBREDC is able to serve the needs of all companies interested in locating to the Myrtle Beach area. All industrial parks are site-ready, with all due diligence completed and infrastructure in place.  Over the next two years, MBREDC anticipates having four spec buildings completed ranging from 99,360 square feet to 217,350 square feet.
The Myrtle Beach area boasts some of the lowest taxes and utility rates found in the U.S. Many of these rates can be two to three times lower than other parts of the country. Partnering with the South Carolina Department of Commerce, Myrtle Beach Regional Economic Development is able to offer incentives that can assist in relocation and save thousands of dollars. With an array of various partnerships in the region and the state, MBREDC is able to provide the resources needed for any business to thrive.
Myrtle Beach Regional Economic Development welcomes a visit anytime to showcase the assets and benefits Horry County has to offer.
Lafourche Parish, Louisiana

With a population over 97,000 and covering approximately 1,469 square miles, Lafourche Parish has the land, workforce and quality of life that will help business and industry grow and expand. Located 60 miles southwest of New Orleans and 65 miles south of Baton Rouge, Lafourche has the benefit of connectivity without the congestion of more populated areas.
Logistics are a positive for Lafourche Parish. Louisiana Highways 1 and 308 connect north Lafourche Parish to the southernmost tip, which ends at Port Fourchon. South Lafourche Airport has a 6,500-foot runway and is surrounded by 1,200 acres of industrial park property available for lease. Approximately 450 acres are currently undergoing the process to become Lafourche Parish's first certified industrial site.
Bayou Lafourche is a 106-mile-long bayou that runs the length of Lafourche Parish. Port Fourchon sits at the mouth of Bayou Lafourche, where it empties into the Gulf of Mexico. The Port is comprised of 1,300 acres of developed land with over 83,000 linear feet of waterfront property that houses state-of-the-art facilities. Over 250 companies utilize Port Fourchon as a base of operation.
Lafourche Parish is home to Nicholls State University, Fletcher Technical Community College and the Career Magnet Center. Local attractions include a number of museums and historical sites, elevated wetlands boardwalk, fishing and boat tours, Veteran's Memorial and the Chef John Folse Culinary Institute. Explore more about Lafourche Parish at www.lafourchegov.org.
Mississippi County, Arkansas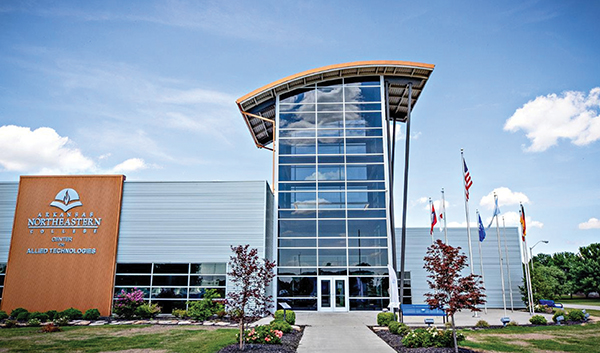 Southern hospitality is a way of life in Mississippi County, and the region's greatest industry is hard work. For many generations, Northeast Arkansas has been authentically agricultural from the harvesting of timber to thousands of acres of crop land. Families were raised together and worked together. Today, the landscape remains mostly agricultural; however, the logistical advantages of road, rail and river infrastructure in the Arkansas Delta provide supply chain advantages. The latest mega-project announcement of U.S. Steel investing $3 billion and hiring 900 workers was just one of many.   
With just over 40,000 people living in the county, the region has a focus on growing population, housing stock and maintaining a strong workforce pipeline. Arkansas Northeastern College and The Solutions Group work closely with existing and incoming industry on job profiling, pre-employment screening, pre-employment training, upskill training and certifications related to industrial applications. The idea is to create wealth and keep it in the state and the county.
A rich and diverse lifestyle awaits in Mississippi County, with a low cost of living and the highest wages in the state. The industries are partnering to incentivize workers to "Work Here, Live Here, Thrive Here!" The program is aimed toward encouraging families to live in the community they work in to increase the wealth of the economy as a whole and grow the productivity and programming for children. Visit www.mcaeoc.org for more information. T&ID
About the Author