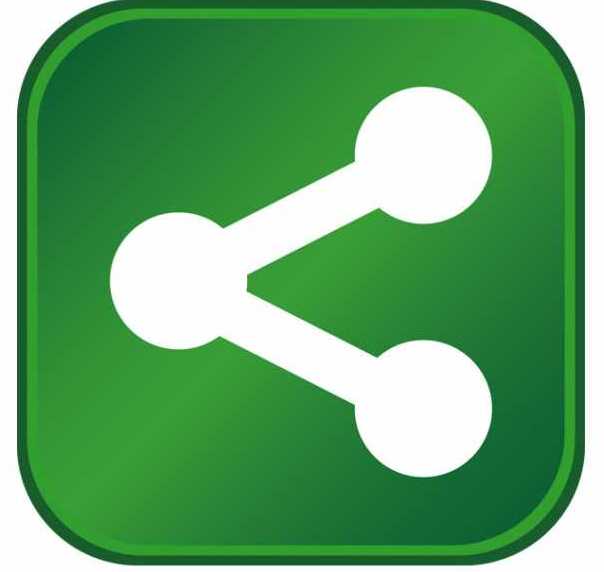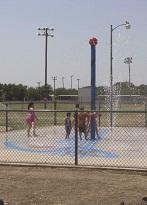 Has quality of life fallen to a lower position on your list of site location criteria since the recession reared its ugly head and catapulted monetary concerns to the top of your location considerations? Many things have changed since the darkest days of the downturn, making now the time to move on, to rethink your priorities.
The economic development game is getting more competitive and aggressive. At the same time, businesses are keenly aware that for many occupations, skilled labor is a precious commodity. Add to that the commonly known fact that happy employees are more productive employees and it makes perfect business sense that every U.S. site selector must give serious consideration to quality of life issues when making location decisions.
To get a move on that, following are terrific areas to begin the search for places to settle for the good life.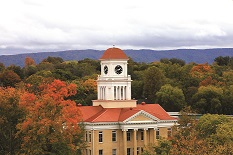 Blount County, Tennessee 
When considering where to locate your business, take a long hard look at Blount County, Tennessee. Blount County, one of the oldest counties in Tennessee, was established in 1795 and is situated in the eastern portion of the state and borders the Great Smoky Mountains National Park which sees more than 10 million visitors each year. It is home to six incorporated cities – Alcoa, Friendsville, Louisville, Maryville, Rockford and Townsend — with more than 120,000 citizens. 
Blount County became a Preserve America Community in 2007 under the initiative that encourages and supports community efforts to preserve and enjoy America's priceless cultural and natural heritage. It received the designation after showcasing the Townsend Heritage Festivals as its preservation event — the festivals showcase Appalachian history, heritage and culture.
The County is located near the geographic center of the eastern United States and is within 500 miles of approximately 50 percent of the U.S. population. It is served by several major highways: U.S. Highway 129, 411 and 321, as well as State Route I-140, 33 and 95, and State Highway 73. It has more than 100 manufacturing plants including ALCOA, Denso Manufacturing Tennessee and Blount Memorial Hospital. 
There are three public school systems and several higher education facilities including Maryville College, Pellissippi State Community College and the University of Tennessee.
Knoxville's metropolitan airport, McGhee-Tyson, is located in Blount County.
Boonville, Missouri
Just a bit north and west of the population center of the United States in the great state of Missouri sits the historic City of Boonville. Tucked in between the gently rolling hills and picturesque farm land that has been carved out by the Missouri River, Boonville provides a mix between modern new homesteads and historic houses. 
Home to just under 9,000 people with folksy charm, Boonville can provide a family everything it needs from award-winning public schools to advanced healthcare at the Cooper County Memorial Hospital.  Recently, State Fair Community College opened a satellite campus on the grounds of the former Kemper Military Academy where Will Rodgers once studied as a young man. The Kemper Campus has a tradition of education that stretches back to the 1800s that continues today
The historic allure of Boonville with its over 400 homes and buildings listed on the National Historic Registry lends itself to more than just wonderful living. The City of Boonville in Cooper County was the setting for the movie "Saving Grace B. Jones" that was filmed there and starred famed actress Tatum O'Neal. Besides the cinema, Boonville has other cultural talents as well. Boonville is home to a variety of music festivals bringing internationally recognized talent to this Missouri town.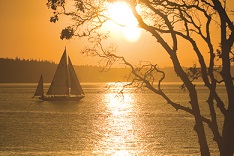 Federal Way, Washington
Federal Way, Washington, is a progressive, business-friendly community conveniently located on Interstate 5 between Seattle and Tacoma. The city offers a wide range of opportunities for locating or expanding business. With abundant commercial land and buildings available for retail, service, office and support businesses, Federal Way can accommodate substantial business growth. A testament to the availability of a highly educated and highly skilled workforce is the location within Federal Way of such successful international corporations as Weyerhaeuser, TOTE, World Vision and many others.
What's more, Federal Way offers a quality of life that can't be beat. With a full range of housing options - from waterfront and waterview homes near Puget Sound to affordable apartments and condos - the city can house any businesses' workforce, from the CEO to the housekeeping staff. And Federal Way's parks, lakes, saltwater beaches and wooded, open spaces make it a haven for outdoor enthusiasts. Indoor recreation and cultural opportunities also abound, from one of the nation's most acclaimed aquatic centers to a full range of cultural offerings. Those who live, work and play in Federal Way know when you're in Federal Way, it's all within reach!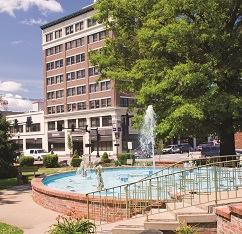 Joplin, Missouri 
The Joplin region, anchored by the Joplin, Missouri, metropolitan area, the Pittsburg, Kansas and the Miami, Oklahoma, micropolitan area, offers a quality business climate. The area's market reach, productive workforce, reasonable operating cost and high quality of living make the Joplin region an ideal location. 
The Joplin region's central location is enhanced with great transportation routes. The region is near the population center of the United States. Central to the North American market, the area is nearly equal distance from Los Angeles and New York as well as the Mexican and Canadian borders. The region has north-south highway access on U.S. 69 and I-49 and east-west interstate access on I-44. 
Cultural enthusiasts, artists, performers, extreme sportsmen and nature lovers can all find a place in the Joplin region to call home. Parks, museums, wildlife and entertainment characterize the Joplin region's quality of life. The area is home to an eclectic blend of entertainment venues and festivals. Shoppers and diners delight in the variety of shopping and eateries offered throughout the region. The region boasts award-winning public schools and numerous private school options. Quality medical care options are offered by two major medical centers and four other hospitals. Central, connected and capable, the Joplin region is a great place for business.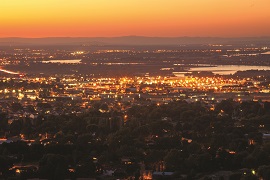 Kennewick, Washington
Situated at the confluence of the Columbia, Snake and Yakima Rivers in southeast Washington, the Tri-Cities represent the Kennewick-Pasco-Richland Metropolitan Statistical Area in Benton and Franklin counties.
The Tri-Cities community is located three and a half hours from Portland, Oregon, and Seattle, Washington, and is the fourth-largest MSA. Since 2000, it has been named the fastest-growing metro in Washington State. The current population estimate is 250,000.
 The Tri-Cities is the Northwest's most exciting growth region. Efficient air, water, rail and ground transportation, stable business environment, advanced health care technology and excellent educational systems are just a few reasons the Tri-Cities is a great place to work, live and play.
 The region's economy is anchored in agriculture, bio and high-technology, manufacturing, service industry and government.  Major employers include Battelle/Pacific Northwest Nationals Laboratory, URS, CH2M Hill, ConAgra Foods Lamb Weston, Bechtel National, Kadlec Medical Center, Amazon.com, Tyson Fresh Meats and Lockheed Martin. Farms cover more than a million acres with potatoes, wheat, apples, wine grapes, alfalfa, blueberries, asparagus, corn and hops being the largest producers. Much is shipped from the port facilities to the Pacific Rim and by Railex to major cities on the East Coast.
 The Tri-Cities offers breathtaking parks, nostalgic downtown areas, upscale dining, retail options, art galleries, antique shops and a variety of entertainment venues including Broadway shows and musicals.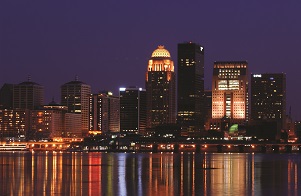 Kentucky
Many are discovering, Kentucky is more than just a great place to vacation. People from all walks of life find that moving to and working in the Bluegrass State helps improve their everyday quality of life.
How? In addition to the fourth-lowest cost of living, low taxes and the sixth-lowest housing costs in the U.S., Kentucky also helps its citizens maintain a healthier work/life balance. Kentuckians enjoy the third-lowest average commute time east of the Mississippi River, which means living and working in Kentucky can add an hour or more of free time to employees' day – time saved by not sitting in traffic. In fact, Louisville, Kentucky's largest city, was named by Kiplinger's as one of the "Ten Best Cities for Commuters" and chosen by the 2012 Conference of Mayors as "America's Most Livable Large City."
More and more companies are taking note, which is why Startup America recently ranked Kentucky second in the rate of new companies being formed per million residents. It also helps that the Bluegrass State has the lowest cost of doing business in the U.S., according to CNBC in 2012.
On Forbes' list of "Best Places for Business and Careers," Kentucky's two largest cities, Louisville and Lexington, are both in the Top 50. Bowling Green, Elizabethtown and Owensboro are all in the Top 100 of Forbes' "Best Small Places for Business and Careers."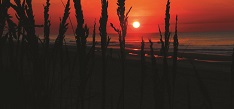 North Eastern Strategic Alliance (NESA), South Carolina
For many people, a vacation isn't as simple as packing up the car and driving an hour to your desired destination. For those who work in the North Eastern Strategic Alliance (NESA) region of South Carolina, though, it is.
The diversity of the coast, woodlands, rivers, mountains and various other geographical types that dot the landscape throughout the NESA region, provide a seemingly endless number of opportunities for entertainment that are only enhanced by the region's temperate climate.
Jeff McKay, NESA's executive director, said that location of the NESA region – nestled between the vibrant Grand Strand and the resurgent Pee Dee – allows for a great deal of entertainment options.
"Our region is not just a place to take your family for a two week vacation; our prime location means those who set up shop here are never more than a car ride away from a range of relaxing activities," McKay said. "Employers anywhere can offer good salaries and benefits, but how many can offer workers the opportunity to both work and play where they live."
Moreover, despite the NESA region's proximity to large cities and Myrtle Beach resorts, the cost of living and doing business here are among the lowest in the country.
McKay said, "We have a great quality of life in the NESA region, but it doesn't end there," he said. "We have great incentives, an effective labor force, an enhanced university and technical system and a wide variety of available sites and buildings."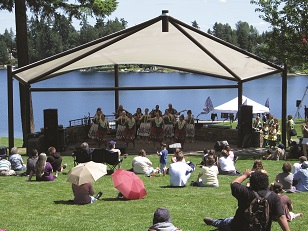 SeaTac, Washington
Residents, business owners and occupants all enjoy a great quality of life in the City of SeaTac, Washington. In the last two years, the City has welcomed more than 30 new or relocated businesses, including retail, dining, lodging and services to light manufacturing and international and regional logistics operations.
Many of its hotels and businesses have made considerable investments updating their facilities. The community also features celebrated restaurants and world-class arts and culture destinations. The result is increased amenities to residents and guests. Two light rail stations, with plans for a third, provide easy access to downtown Seattle and the University of Washington. 
With a population that has grown to more than 27,000, SeaTac is a vibrant, diverse community with dozens of languages spoken including Spanish, Somali and Punjabi. Consistent with the population growth, 500 new housing units have been developed in recent years.
Parks are critical to the quality of life and significant investments have been made in both active and passive recreational options for all segments of the community. In the last 10 years, the City has made substantial improvements to its parks including the current $1.5 million construction project of the Angle Lake Park. SeaTac is proud to claim one of the highest acres of park per capita in the state, many of which host community events such as the annual International Festival.
Through the City's leadership and the ongoing support of residents and business owners, SeaTac will continue to offer an outstanding quality of life for years to come.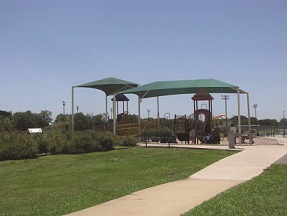 Seagoville, Texas
The City of Seagoville, Texas, takes great effort to improve the quality of life and health of the residents of its community. For instance, over the last five to six years the Seagoville Economic Development Corporation (SDEC) has earmarked $100,000 per year to assist in funding park projects.
The first beneficiary of this budget was Central Park, Seagoville's largest park, with the installation of a new, accessible playground and playground equipment. Later, shade structures were installed over the play equipment, making the equipment more accessible during the hottest part of the day and preventing children from being burned by touching the metal parts of the play equipment. Landscaping was added to accentuate the playground area, making it more attractive. These efforts, along with other upgrades to equipment and areas of the park have excelled in bringing more people into the park.  
With the help of the SDEC, the Seagoville Parks and Recreation Department offers the community the opportunity to "Play More." The department strives to help citizens discover, explore and enjoy life through creative and challenging recreational choices that contribute to their physical, emotional and social health. The funding provided by the SEDC has helped in that endeavor, with the addition of the Seagoville Splash Park, and the soon-to-be-constructed playground in the Stafford addition.
This year, SEDC provided the financial support to host the Seagoville Kidd Fish Derby. The City of Seagoville Parks Department looks forward to the SEDC's continued support of future programs and projects that promote quality of life and health and fitness.
About the Author