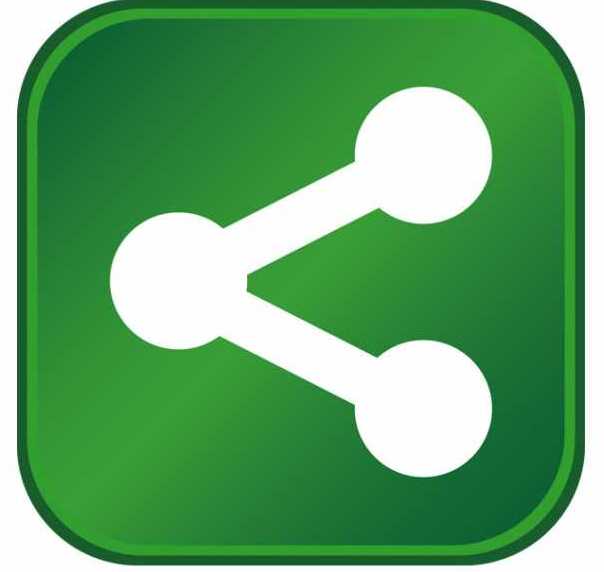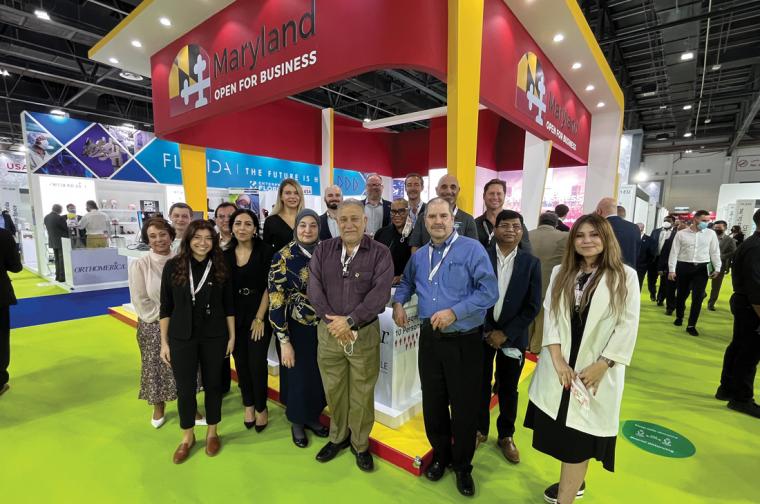 With its prime location on the central East Coast and its diverse array of assets and resources, Maryland not only offers fertile soil in which its home-grown businesses can thrive but serves as an ideal entry point for international companies looking to do business in the United States.
Soft Landing Programs for Foreign Direct Investment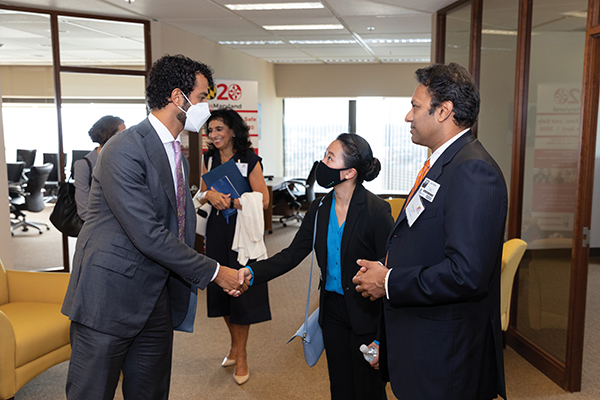 To encourage foreign companies to explore Maryland, Governor Larry Hogan in May announced an inaugural $2 million investment in the Maryland Global Gateway program, a unique initiative that matches international business prospects with local incubators throughout the state.
These incubators provide a temporary home for participating companies, as well as "soft landing" support such as access to business resources, educational programs, mentors and advisors, and networking events. Maryland Global Gateway provides funding to support these initial stays with the hope that the companies will become permanent members of Maryland's business community.
"As we continue to have one of the strongest recoveries in the world, we want to be as aggressive as possible and kick this initiative into high gear," said Governor Hogan in a statement. "Our state is worth the attention and investment of even more international companies, and now we look forward to making it easier than ever to forge closer ties with partners across the globe."
Maryland-based businesses can also apply to the Maryland Global Gateway; they'll have a chance to participate in the soft-landing exchange program and spend time in partner incubators around the world while they explore foreign markets.
These soft-landing programs can serve as a foundation for broader cooperative agreements between Maryland and countries around the world. Last fall, Maryland signed a cooperative agreement with the Republic of Korea to foster economic development between the two parties. The agreement puts a focus on small and medium-sized companies in industries like aerospace, biohealth, cybersecurity and clean energy that are potential candidates for exchange programs like Maryland Global Gateway.
"International companies spend billions on research and development activities in the U.S. each year," said Maryland Commerce Secretary Mike Gill. "Providing a soft landing will help Maryland continue to attract these global companies."
Attracting new foreign investment to Maryland and supporting exports by Maryland companies are top priorities of the Maryland Department of Commerce's Office of International Investment and Trade (OIIT). The office leads delegations of Maryland companies to international trade shows such as Arab Health in Dubai, International Air and Space Fair in Chile and Medica in Germany, and provides ExportMD Grants to Maryland small businesses.
Maryland Commerce's ExportMD program accepts applications on a monthly basis for grants of up to $5,000 to reimburse companies for international marketing costs, which can include travel and registration costs for international trade shows as well as expenses such as website development. Through the State Trade and Export Promotion Program, funded by the U.S. Small Business Administration, Commerce has been able to expand the ExportMD program, which now awards about 80 grants each year.
In late 2021, the office was awarded the President's "E-Star" award for export service from the U.S. Department of Commerce. The award is the highest recognition a U.S. entity can receive for making a significant contribution to the expansion of U.S. exports, and Maryland Commerce was honored for supporting nearly two dozen international trade missions for Maryland companies over the last four years.
The award also recognized the creation of the Maryland Partners in International Trade program (MAPIT), which brings together partners from local, state and federal government and academia to raise awareness of existing export promotion programs and expand access to and usage of the state's ExportMD and FlexEx programs.  FlexEx offers Maryland companies up to 20 hours of assistance per year from the Maryland Department of Commerce's trade experts around the globe.
"We were thrilled to be recognized for our efforts to grow Maryland exports as well as overall U.S. exports," said Jessica Reynolds, Senior Director of OIIT. "These programs are some of the most important work Maryland Commerce does. Not only are we helping Maryland small businesses grow as they step into the global marketplace, we're showing the entire world that Maryland is home to great ideas and innovative companies, and that we should be top-of-mind for any company interested in doing business in the United States."
International Companies Choose Maryland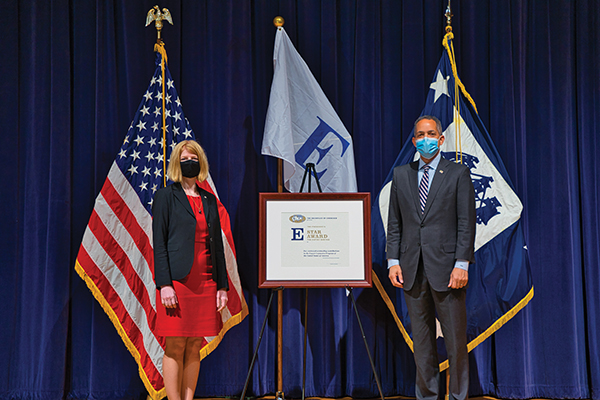 While Maryland Commerce works to boost exports of local businesses, global companies from around the world have chosen Maryland for either their U.S. headquarters or for major expansions of their U.S. operations. Many of these companies plan to take advantage of economic development incentives offered by the Maryland Department of Commerce.
Canadian roofing company IKO celebrated the grand opening of its new manufacturing and warehouse facility in Hagerstown, Maryland in May. The $70 million project is the company's sixth production facility in the United States.
Germany-based Miltenyi Biotec announced earlier this year it would expand its manufacturing and research and development operations in Maryland and transfer its North American headquarters to the state. The company's previous investments in the state include acquiring Maryland companies in 2014 and 2017.
Global rail company Hitachi Rail announced in March it would locate a major new manufacturing facility in Washington County, Maryland. The $70 million facility will allow the company to fulfill a contract to provide new railcars for the Washington Metropolitan Area Transit Authority and create up to 460 new jobs in the state.
Australia-based digital diagnostics company Ellume announced last year it was bringing a major new manufacturing facility to Frederick County, Maryland and creating 1,500 new jobs. The company noted the high concentration of life sciences companies and talented workforce found in Maryland when it announced the project.
"We look forward to building the foundation for Ellume's long-term vision in the U.S. and recruiting the highly skilled talent in Maryland's Biotech Corridor needed to fuel our flagship U.S. facility," Jeff Boyle, Ellume's U.S. president, said in a statement, adding that Frederick County was the ideal location for the company to continue its work with the U.S. government to provide COVID-19 tests across the country.
A Host of Economic Development Incentives
The economic development incentives these global companies may qualify for range from a variety of targeted tax credits designed to spur growth and investment in strategic industries such as the life sciences, cybersecurity and other tech specialties, and manufacturing, to conditional loans designed to support major economic development projects such as distribution centers, manufacturing facilities and corporate headquarters.
Greenland Technologies and Miltenyi Biotech, for example, intend to take advantage of the More Jobs for Marylanders Program, a tax credit which incentivizes new and existing manufacturers to create new jobs in the state.
Projects like the new Ellume facility are often incentivized by conditional loans through Advantage Maryland (formerly the Maryland Economic Development Assistance Authority and Fund, or MEDAAF); these loans are forgiven if the company meets certain benchmarks for capital investment and job creation, and projects are often eligible for additional incentives provided at the county and local levels.
"Maryland is a world leader in critical industries such as the life sciences, aerospace and cybersecurity, and that makes us attractive to global companies," Gill said. "But in addition to our incredible assets and talented workforce, Maryland has the right attitude. We support our companies; we want them to grow and thrive here. So we seize every opportunity to show the world that Maryland is open for business." T&ID