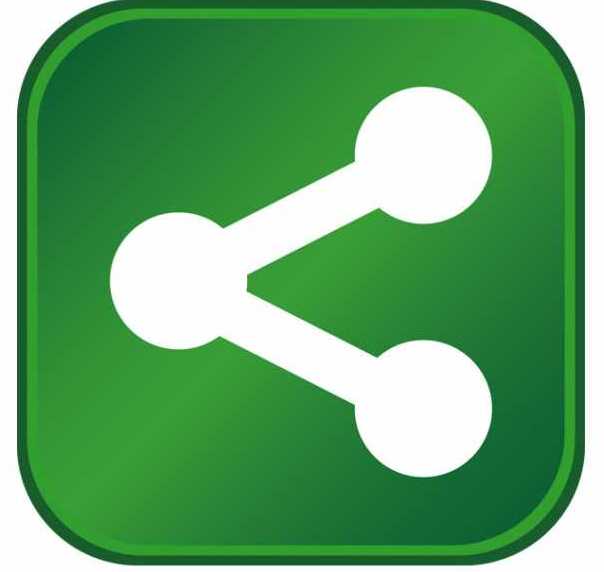 New Mexico is rapidly becoming one of the hottest places to relocate a business. The New Mexico Partnership is committed to partnering with you to ensure your success. We provide all the necessary information and assistance for you to make an informed site location decision -- and succeed into the future.

This is a land proud of its heritage, proud of its history and lifestyle. It is a place of stunning beauty, contrasting landscapes and complementary cultures. Its hardworking, educated people are committed to the State's success. And the State is committed to the success of its citizens.

We are also committed to growing strong, sustainable businesses. We have a portfolio of incentives, tax benefits and other programs that stand behind our commitment, including one of the most aggressive job training programs in the nation. New Mexico's communities are not only great places to live and work; they are great places to have a life, surrounded as they are by a variety of cultural and recreational opportunities, from Robert Trent Jones golf courses through Class V rapids to ancient Anasazi ruins.

Key Advantages to doing business in New Mexico


World-class research and development facilities


Highly-skilled technical workforce


Advanced manufacturing capabilities


Low cost manufacturing environment

Lower energy costs:

Reliable, substantially less expensive electricity

Abundant natural gas

Abundant, affordable land

Strategic location for West coast, Midwest and border markets, vendors, suppliers

Excellent transportation corridors provided by I-10, I-25, I-40

Temperate weather, lack of natural disasters, minimal airport closures

Stable, pro-business climate with State level commitment to growth

Incentives

Job training

Tax credits

Grants

Quality of Life

Diverse population and communities

Extensive creative and cultural opportunities

Abundant outdoor recreation


Fast Facts


Labor Force: 885,000

Population: 1,800,000 (2000 census)

Average wage per job: $28,700 - 15th lowest in US

Median age: 34.6 years

Workers Compensation: #36 in the nation - California is #1

College education: 22% of the population has at least a bachelor's degree

PhDs as a percentage of the workforce: #1 in the nation

Research budgets of New Mexico's National Labs +research universities: $5bn annually

Albuquerque and Santa Fe were cited by Carnegie Mellon's Professor Richard Florida as centers of the "Creative Class"- those people whose economic function is to create new ideas, new technology, and new creative content.

Energy extraction: #2 in US

Days of sunshine: 360


Hardwired for Success

Our strong Technology and Research Corridor—including two research universities and two national laboratories, plus Santa Fe's Info Mesa—make New Mexico an ideal location for burgeoning technology companies.

In 2000, New Mexico led the nation in high-tech exports, and Albuquerque was ranked number one in growth of high-tech output. Within New Mexico's tech industry, Intel-Albuquerque is the largest private-sector employer and boasts the most sophisticated manufacturing plants in the world.

University of New Mexico, New Mexico State University, and Albuquerque Technical Vocational Institute continue to graduate young professionals prepared to contribute to the innovative environment characterizing today's tech industry. Plus, young people enjoy New Mexico's natural beauty, cultural uniqueness, and terrific quality of life.

Our state's historic ties to Spain, Mexico, and Native culture make it unique in the Southwest and in all the country. Here, you can sit down to a piping hot plate of blue corn chicken enchiladas with green chile from the Mesilla Valley (often called the Napa Valley of chiles.) Witness the largest, most important flamenco festival in the United States, the nine-day Festival Flamenco Internacional de Albuquerque. Or, celebrate the Fourth of July at Nambe Pueblo Falls, amidst rushing water and tribal dances.

Outside magazine keeps its headquarters in Santa Fe—and for good reason. In New Mexico, they've got plenty of options for outdoor adventure: Whitewater rafting in Taos Gorge, snowboarding at Red River, soaking in the Jemez Hot Springs, camping near Anasazi ruins at Chaco Canyon National Historic Park, or mountain biking in the Gila National Forest--where Geronimo and his compatriots hid out more than 100 years ago.

Technology firms come here for the research base, educated workforce, and appealing incentives, such as the Job Training Incentive Program, High Wage Tax Credit, Rural Jobs Tax Credit, and Tech Jobs Tax Credit. They stay for the lifestyle.

New Mexico has the largest number of PhDs as a percentage of the workforce in the United States and leads in areas such as fuel cell research, nanotechnology, and bioinformatics. Meanwhile, scientists at LANL (Los Alamos National Laboratory) continue to make major contributions to science. In September 2004, LANL biologist Betty Korber won the E.O. Lawrence Award—often a precursor to the Nobel Prize--for her study of the genetic characteristics of the HIV virus. Astrophysicist Tom Vestrand and his team have built robotic telescope observatories that can film giant flares and gamma ray bursts.

You Can Make it in New Mexico

New Mexico's strengths in the manufacturing arena are our highly productive workforce, competitive wage rates, low worker's compensation premiums, low utility costs, affordable land, and our appealing incentives. Intel, General Electric, Honeywell, and Tempur-Pedic are just a few of the firms who enjoy our business climate. In recent years, we have seen growth in industries such as paper, plastics, machinery, and printing. The proximity to the maquila plants in northern Mexico offers further opportunity for companies located here.

Workforce

New Mexico's workforce is characterized by its productivity and competitive wages. Its rate of value-added per hour is $143.33, beating out Arizona, California, Colorado, Nevada, and Texas—as well as exceeding the national average of a mere $82.96. In addition to New Mexico's competitive wages, our workers compensation premiums are the 36th highest in the United States at $2.01 per $100 of payroll. (California takes first place at $5.23.)

Nevertheless, New Mexico's population is smaller than that of neighboring states, and its workforce is less specialized. To alleviate this, we built the $18 million Job Training Incentive Program. If you qualify, the state of New Mexico could reimburse you for 50 to 65 percent of a trainee's wages over a six-month period.

Our Top Incentives

Job Training Incentive Program

New Mexico has one of the most aggressive training incentive packages in the country. The Job Training Incentive Program (JTIP) funds classroom and on-the-job-training for newly created jobs in expanding or relocating businesses for up to six months. The program reimburses 50 to70 percent of employee wages and required travel expenses. Custom training at a New Mexico public educational institution may also be covered.

High-Wage Jobs Tax Credit

A bold, new incentive created in 2004 by Governor Richardson and the New Mexico Legislature, this tax credit equals 10 percent of the wages and benefits for each new economic-base job created. Qualified employers can receive the credit for up to four years. Espanola Software Company Computer Assets and Taos''s new insurance call center CiDirect are just two examples of companies who qualify for the credit.

Industrial Revenue Bonds

New Mexico communities can issue IRBs to exempt companies from property taxes on land, buildings, and equipment. Companies creating new business facilities can receive a property tax exemption for up to 20 years. Albuquerque''s Intel facility and the new Monarch Litho printing plant in Santa Teresa are just two companies who have been able to expand their facilities by using IRBs.

Rural Jobs Tax Credit

For every job created in a rural area, employers can receive a maximum credit of $1,000 per job for two years. Clovis's Southwest Cheese and The Connection, a call center with locations in Carlsbad, Las Vegas, and Moriarty are two companies that qualify for the credit.
Manufacturers Investment Tax Credit

Manufacturers may qualify for a tax credit equal to five percent of the value of qualified equipment imported to New Mexico. Albuquerque's Intel facility and Rea Magnet Wire of Las Cruces are examples of firms that qualify the credit.

New Mexico 9000

In September of 2004, our state's unique, low-cost ISO 9000 certification program won first place as most innovative state program from the Council of State Governments-WEST. Under New Mexico 9000, businesses may obtain IS0 9000 certification on a sliding scale costing $1,000 to $6,000 (compared with $120,000 by conventional means). Also, NM 9000 process takes only one year. Since 2000, more than 90 companies have improved their productivity through New Mexico 9000. Two examples are Blue Skies Consulting of Belen and Carriaga Machine of Carlsbad.

New Mexico is financially stable and action-oriented to the highest levels of government, with a strong business culture and infrastructure. It's an exciting location to do business, whether that business is producing movies, improving drug delivery systems, pioneering space tourism, thinking up new things to do with chile or designing precision tools. You can, and you will, make it in New Mexico. The New Mexico Economic Development Partnership makes it happen.
About the Author