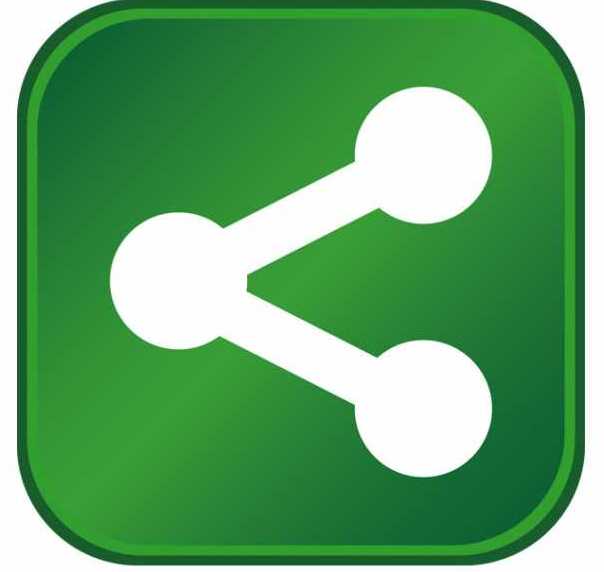 For more than four centuries, Virginia has built a legacy on the spirit of enterprise. A strong, educated workforce, an excellent quality of life, a strategic East Coast location and a business-friendly environment have earned Virginia a "Best State for Business" ranking three years in a row by Forbes.com and a CNBC "Top State for Business" seal of approval.
 
But the true test of a state's viability is the confidence of its corporate community, and Virginia has enjoyed welcoming numerous new businesses while continuing to nurture the growth of the Commonwealth's existing business partners. Their diversity is their economic strength. Whether a company produces fabricated metal components, manufactures thermoplastic compounds, or warehouses and distributes products globally, Virginia offers the right solutions for a company's long-term success.
 
The Commonwealth offers customized recruiting and training services for a variety of industries. As a result of advanced training and education, Virginia's workforce is one of their greatest assets, and one of business's greatest advantages.
 
They recognize that the ability to provide an adequate supply of skilled talent, and access to research and technology strengths are important deciding factors for corporate decision-makers. Virginia channels classroom innovation to the business community and partners with its higher-education assets to ensure a workforce pipeline to meet companies' needs.
 
The Commonwealth is a right-to-work state, with manufacturing wages below the national average. The workers' compensation burden is more than 46 percent less than the national average – the third best in the U.S. and Virginia's unemployment tax burden is among the lowest. At 6 percent, Virginia's corporate income tax rate has not increased since 1972.
 
Environmental requirements meet federal regulations, but impose no additional state-level burden. Virginia also offers a substantial inventory of affordable and available industrial buildings and sites.
 
Virginia's electric rates are among the lowest in the nation. Plus, Virginia's Electric Utility Restructuring Act gives residents and companies alike the option to choose energy providers. Their abundance of power, natural gas and other business infrastructure resources are necessary to succeed in today's global economy.
 
Global Logistics

Centrally located on the East Coast, Virginia's integrated transportation system of highways, railroads, airports and seaports ensures companies can reach every market and get shipments from suppliers more efficiently.
 
The Port of Virginia is one of the largest ports on the East Coast, and the only port that can handle increasingly larger vessels due to its 50-foot channels. Unlike other U.S. ports, the Port of Virginia has room to expand. In fact, expansion is underway with the addition of Craney Island, a new marine cargo terminal slated to open in 2017 that will handle more than twice as much cargo as currently moves through the Port. The Port of Virginia provides three waterside terminals and also operates the Virginia Inland Port, an intermodal facility located 200 miles inland and serviced by Norfolk Southern.
 
All of these facilities have easy access to CSX, Norfolk Southern and interstate road connections. Norfolk Southern's Heartland Corridor will begin operation in 2010 to provide a faster, more cost-effective double-stack rail capacity to the Columbus, Ohio, and Chicago markets.
 
APM Terminals also opened its new $450 million facility, the country's first major, privately developed container terminal, on the Elizabeth River. The new terminal, the single-largest private-dollar investment in Hampton Roads and one of the largest on record in Virginia, will help maintain Hampton Roads' position as the leading East Coast port for the newest and largest cargo ships.
 
Washington Dulles International Airport, despite the name, is also located in Virginia. Dulles Airport provides direct worldwide passenger and cargo service for fast and efficient international movement of people and products. In the past 10 years, Dulles Airport experienced an 86 percent increase in international passengers and a 121 percent increase in international cargo.
 
Today's leading distributors are taking increasing advantage of Virginia's central East Coast location. The Commonwealth is within 750 miles of more than 200 million people and 301,000 manufacturing firms. More than 250 distribution companies operate in Virginia, accounting for more than 40 percent of the containerized imports at the Port of Virginia. In the past 10 years, 415 global logistics industry projects have announced nearly 23,000 new jobs and investments of $2 billion. More than 4,000 Virginia manufacturing companies currently export $16.2 billion annually.

Metals
 
Infrastructure is an important factor for companies to consider, especially in the metals industry. Australian steel company One Steel, formerly known as Smorgon Steel, found exactly what it was looking for when it located its first Virginia facility in November 2006 in Botetourt County. The company cited "a skilled manufacturing workforce and outstanding infrastructure" as reasons for its decision.
 
Virginia offers a recycling equipment tax credit that can apply to production equipment purchased by "mini-mill" operations. New construction costs are competitive, and Virginia offers a performance-based incentives program (see sidebar).
 
Service Center Metals located an aluminum extrusion plant in 2004 in Prince George County, Virginia. The company, which produces aluminum rods, bars, shapes and tubing, went from start-up to profitability in just seven months.
 
"The site was chosen because of the ability to attract experienced aluminum industry talent in the region and Southpoint Business Park's central location as well as the support of the Virginia Department of Business Assistance and the Commonwealth's pro-business climate," said Scott Kelley, president and CEO, Service Center Metals.
 
RTI International Metals is one of Virginia's newest industry recruits. The company, a leading U.S. producer of titanium mill products and fabricated metal components, announced in January a $100 million investment to open a manufacturing facility in Martinsville, Virginia, where it will manufacture titanium for the aerospace industry. Virginia's incentive package included an already constructed building and cost-effective utilities that were instrumental in the company's decision.        

Plastics 

With more than 26,000 Virginians employed at more than 200 facilities, the Commonwealth is also a leading plastics industry location. Since 1998, plastics companies worldwide have solidified their presence in Virginia by announcing plans of nearly $1.2 billion in capital investments and the addition of more than 6,100 new jobs.
 
Canon Virginia Inc. which has operated in Virginia for more than two decades, grew its success in May with an investment of more than $600 million to expand its Newport News, Virginia, operations and its Industrial Resource Technologies Inc. (IRT) subsidiary's recycling facilities in Gloucester County, Virginia.
 
Canon's Newport News project will include the construction of a state-of-the-art cartridge manufacturing facility, repair and refurbishing operations for select Canon products, and a center for the research and development of automated and robotic manufacturing technologies for the Americas region. A key factor in Canon Virginia's decision was its relationship with the Commonwealth's education community. Several Virginia colleges and universities offer plastics industry curriculum, and conduct cutting-edge research that expedites the transfer of research in new materials and processes to the industrial sector.
 
In March 2007, The Matrixx Group, a manufacturer of thermoplastic compounds, announced plans to invest $9.85 million to open its first Virginia facility in Bedford County.
 
Workforce, logistics, development and operating costs were important selection criteria to the company, according to Russell Cote, general manager of The Matrixx Group, but one thing that struck Cote was the Commonwealth's ability to live up to its promises.
 
For more information about Virginia, please visit www.yesvirginia.org.
About the Author