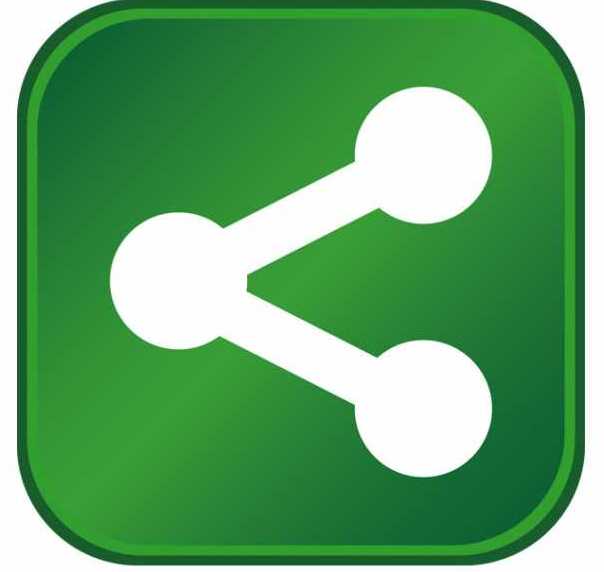 For nearly 400 years, the Commonwealth of Virginia has long supported business prosperity, dating back to Jamestown, the first permanent English settlement in North America, which was founded as a commercial enterprise. Situated on the East Coast between Maryland and North Carolina, Virginia today is a leading economic center, whose manufacturing base produces everything from steel beams, wood flooring and pickup trucks to semiconductors, robots and rocket engines.
As the birthplace of the Internet and one of the leading centers of software development, Virginia nurtures a high-tech economy with more than 8,400 high-tech companies. Its diverse and broad technology base has enabled the bioscience industry – from pharmaceutical manufacturing, bioinformatics, transgenics research to medical automation – to flourish. Today Virginia is home to over 200 bioscience companies that produce $2.5 billion annually to Virginia's economy. Pharmaceutical giants including Eli Lilly, Merck, Wyeth and Boehringer Ingelheim have located major facilities in Virginia.
"In the past decade, Virginia companies have publicly announced the creation of 4,700 new jobs and $1.6 billion in new capital investment for bioscience research and manufacturing," says Virginia Governor Mark R. Warner, a former technology business leader who serves as the state's chief economic development officer.
Led by the Virginia Economic Development Partnership (VEDP), a state organization with an aggressive marketing strategy, Virginia last year announced $3.24 billion in new and expanding investments, resulting in 37,590 announced new jobs. Last year, Virginia ranked 4th in the nation for fostering business expansion activity, particularly in the telecommunications, Internet services and other high tech sectors, according to Site Selection, a widely-read economic development trade magazine, which also named VEDP a top development group among groups nationwide.
Building upon its success in the high tech arena, Virginia places a high priority on attracting bioscience companies, one that pharmaceutical giant Eli Lilly and Co. recognized in 2002. The company was looking to geographically diversify its insulin manufacturing sites, and it selected Northern Virginia as the future home of a $425 million facility that will bring over 700 high-tech jobs to the region. The company's investment is one of the 10 largest economic development investments in Virginia's history.
"As we reviewed possible locations, we concluded that Prince William County, Virginia, offered the best trade-off between cost of operations, quality of life, and the ability to attract and retain a skilled work force," said Sidney Taurel, Eli Lilly's Chairman, President and CEO.
Bioscience companies that locate research and development and manufacturing operations in Virginia come to find a low-cost business climate that provides efficiency in laws, regulations, tax structure and policies, enabling them to save time and money. Wage and payroll costs are significantly below the U.S. average.
Virginia also offers one of the most educated labor forces in the nation. With 90 colleges and universities and 23 community colleges, Virginia has the 11th largest higher education system in the U.S. Three of its universities – University of Virginia, The College of William & Mary and Virginia Tech – ranked among U.S. News & World Report's top 25 public universities in 2002. Each year, over 8,000 bioscience-related degrees are awarded by Virginia colleges and universities. Over 19,000 doctoral scientists and engineers are employed by Virginia companies – more than any other southeastern state and the eighth largest concentration in the U.S.
Regions that support leading research centers and bioscience companies are found throughout the state, including Richmond near Virginia Commonwealth University, Charlottesville near the University of Virginia, Northern Virginia near federal research institutions such as NIH and FDA, Southwest Virginia near Blacksburg, and Hampton Roads near NASA Langley Research Center and Eastern Virginia Medical School.
The Virginia Biotechnology Research Park in Richmond is home to more than 40 bioscience companies and research institutions. The Park offers over 1.5 million square feet of state-of-the-art laboratories, offices, conference and business resource/support facilities, including a 27,000 square foot incubator facility, to assist new companies in testing out the viability of their ideas. The Park's tenants include Boehringer Ingelheim Pharmaceuticals, which in 2001 announced plans to invest $2.5 million in a pharmaceutical synthesis laboratory. The lab is in close proximity to Boehringer Ingelheim Chemicals' Petersburg, Virginia facility enabling a quick transfer of developed synthetic routes to one of the company's manufacturing sites.
"By the Commonwealth providing the necessary space in Richmond, a fast solution that meets our immediate needs is possible," said Dr. Peter Muller, Senior Vice President of Research and Development for Boehringer Ingelheim Pharmaceuticals.
Just 100 miles to the north of Richmond, the Northern Virginia region benefits from proximity to federal research institutions and one of the nation's highest concentrations of technology companies. In addition to Eli Lilly, the Howard Hughes Medical Institute in 2001 announced plans for a $500 million biomedical science center on 281 acres in Loudoun County.
"The new campus will be home to a large, permanent research-and-development program," said Thomas R. Cech, president of the Institute, one of the world's largest philanthropies. "At the same time, it will have the space and financial resources to shift rapidly into new areas that show unusual scientific promise." Construction of the Institute's campus begins this year and is expected for completion in 2005.
In Southwest Virginia, a joint partnership between the University of Virginia, CarilionHealth System and Virginia Tech recently established the Carilion Biomedical Institute (CBI) in Roanoke. The Institute is dedicated to developing new life science and biomedical science and engineering discoveries, through connections to high-quality research underway at UVA and Virginia Tech.
CBI's location in Southwest Virginia is already helping to attract bioscience companies. Novozymes Biologicals, Inc., the market leader in the development and production of naturally occurring microorganisms for industrial, consumer and agriculture uses, in 2001 selected Roanoke County for a$12 million research and manufacturing operation. Novozymes plans to invest $12 million within the next five years. In Bedford County, Barr Laboratories, Inc. a specialty pharmaceutical company that manufactures and distributes more than 100 pharmaceutical products, in 2002 announced an expansion that would add 75 new jobs to its existing employment base of 265 people.
In nearby Blacksburg, Virginia Tech enrolls over 2,900 students in bioscience curriculums. In 2001, Virginia Tech and Wake Forest University announced plans to establish a new joint school of biomedical engineering and science to be located on both campuses. The university has been a leader in transgenic animal and plant technology since the early 1990s. In 2001, PPL Therapeutics – a spin-off corporation – announced it had cloned a litter of genetically altered piglets that could be used as sources of transplant organs for humans. Adjacent to the Virginia Tech campus is the Virginia Tech Corporate Research enter, providing high-tech facilities for more than 75 private companies engaged in research and development.
Since its early years as a leading industrial center for tobacco and coal mining, to its emergence as a 21st century leader supporting new industries including bioscience, Virginia has consistently demonstrated its successful pro-business climate while offering an ideal quality of life. For more information on what Virginia can offer to your company, please contact the Virginia Economic Development Partnership at (804) 371-8202 or visit www.yesvirginia.org .