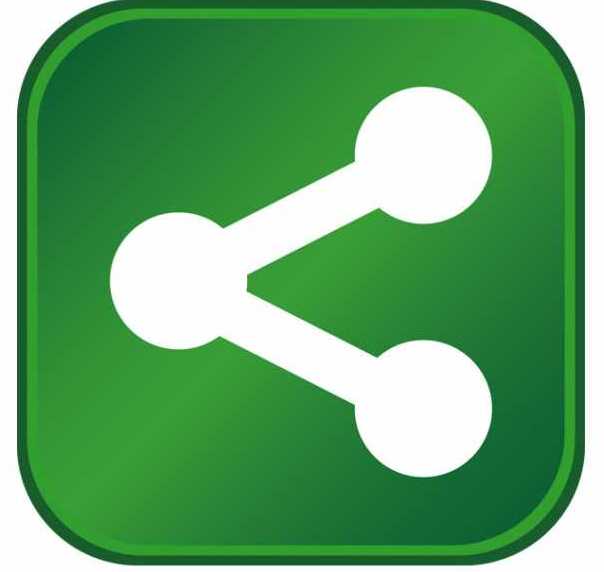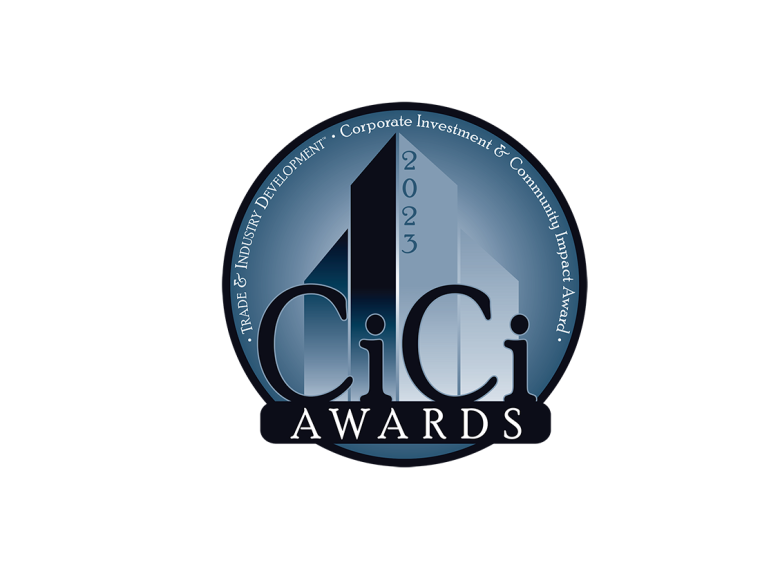 For all states, economic prosperity ends in sales, services, profits and bottom lines. But they begin as an opportunity, often in the form of an expansion or a greenfield location. While states tend to focus the lion's share of their energy on big-ticket projects, sometimes smaller projects don't make the scoreboard. However, it's often in these smaller projects that the largest results are seen, particularly in economically underserved communities.
The location of a new facility or the expansion of an existing one can have a profoundly positive effect on a community, even if the investment is modest. For the 17th annual CiCi Awards for Community Impact, Trade & Industry Development is recognizing 15 projects announced in 2022 that demonstrate how site selection can make a large difference in a community, providing jobs and opportunities.
The collective capital investment of our 15 winning projects totals over $10.1 billion, and these initiatives will create and/or retain more 13,724 jobs. In many cases, the jobs created, and the revenues generated, are helping to stabilize communities in need of employment and infrastructure improvements for their residents. Also, many community leaders emphasize that the addition or expansion of a business will help to attract similar businesses and even more investment and create thousands more indirect jobs.
These are just a few of the inspirational stories behind our 2023 CiCi Community Impact winners. None of these projects, of course, would have been possible without the hard work of community leaders, local and state economic developers, along with the visionaries at the companies themselves. Read more about how the transformation of a company's location can make a difference in their communities.
Texas Renewable Fuels, a subsidiary of USA BioEnergy: Newton County, Texas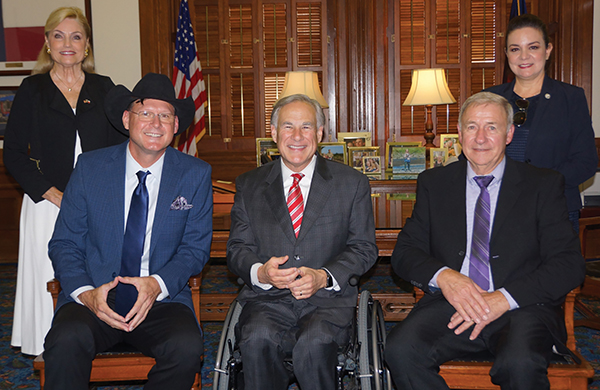 In the push for U.S. climate goals set for 2030 — as well as those for a fully zero-carbon aviation sector by 2050 – sustainable fuel is a key element. USA BioEnergy is a renewable fuels development group based in Scottsdale, Arizona that will produce sustainable aviation fuel, renewable diesel and renewable naphtha from readily available wood waste feedstock. In 2022, the company announced a $2 billion project to be located in Bon Wier, Texas. The new biorefinery will convert one million green tons of wood waste into 34 million gallons annually of premium clean burning transportation fuel including sustainable aviation fuel, renewable diesel and renewable naphtha. Future expansion at the site will double the plant's production capacity to 68 million gallons annually, and the plant will also capture and sequester over 50 million metric tons of carbon dioxide over the life of the biorefinery.
The project will bring substantial improvement in the quality of life for the residents of Newton County. The initiative is expected to create 142 new direct jobs upon completion of both the initial project and the completion of phase two, which will double the production capacity. In total, the project supports an estimated $1.2 billion in gross area product or economic activity during construction. It is expected to lead to improvements for the school district, the community and the regional infrastructure.
The project was secured with the cooperation of the Texas Forest Country Partnership, Texas Forestry Association, the City of Newton, Newton County, the Newton Independent School District, the Sabine River Authority (SRA) and the Texas Economic Development and Tourism in the Office of the Governor. The company will benefit from state and federal credits and tax incentives created to incentivize development and offset the cost of the project. Incentives, which totaled approximately $150 million, include a 313 Agreement, county-level incentives, SRA economic development grant and money from the Skills Development Fund.
The company has secured offtake commitments with a publicly traded CO2 sequestration company, as well as one of America's premier airlines, and plans to announce its logistics partners and suppliers in greater detail in the coming months. In addition, the biorefinery's demand for thinnings and wood waste will infuse the forestry industry in the Southeast Texas region with stable long-term revenue. In addition, the biorefinery's demand for thinnings and wood waste will infuse the forestry industry in the Southeast Texas region with stable long-term revenue.
"USA BioEnergy performed an extensive site search and analysis to identify the best location for our project," said Nick Andrews, CEO of USA BioEnergy. "State and local incentives then became the key component of our decision and we're excited to select Bon Wier. We've had tremendous assistance from Economic Development in Newton County, including leadership from Judge Kenneth Weeks; Nancy Windham, President & CEO of Texas Forest Country Partnership; Don Iles with Sabine River Authority of Texas and Rob Hughes, Executive Director, Texas Forestry Association, among many others."
CVMR: Potter County, Texas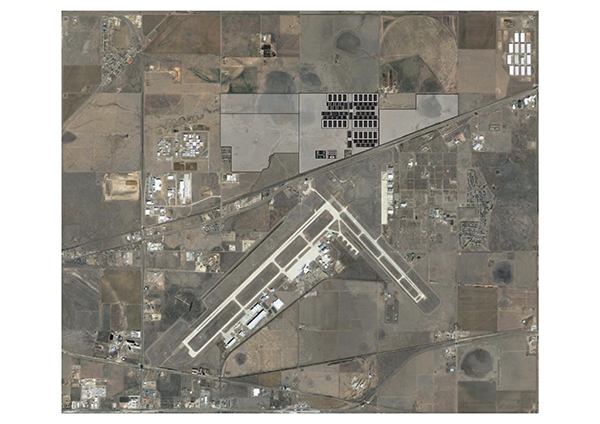 Technology today runs on minerals, with many of them originating in foreign nations with whom trade relations are tenuous or even hostile. With this unstable environment underscored by the COVID-19 pandemic, many companies have answered the call to bring mineral production into U.S. borders.
CVMR is a privately-held company that engages in mining and refining of its own mineral resources in 18 countries. The Toronto-based company is a world leader in metal powder production used in 3D printing, metal injection molding, super alloys, complex net shapes, electronics, rechargeable batteries, the manufacture of aerospace and automotive parts, medical instruments, pharmaceuticals and dietary supplements.
CVMR's new $1.5 billion facility in Amarillo, Texas will be the first environmentally neutral industrial scale critical mineral refinery in the U.S. The initiative, which is the largest project the Amarillo EDC has ever been a part of, is expected to result in the hire of more than 1,000 employees with the potential for more with additional phases at full completion. In addition to the jobs, the project is also noteworthy in that it will help the U.S. become less dependent on foreign nations for critical supplies, strengthening national security. The sheer scale of the initiative will challenge the status quo of the metal market and technology suppliers and will set up the U.S. to support itself for the next generation of technology production.
In addition, the project will launch STEM involvement and career opportunities in the Texas Panhandle to new levels. Department of Defense work is not something new to the area, but this opportunity will massively expand on those opportunities for the next generation of the workforce.
"This is going to be the first critical mineral refinery ever built in the United States," said Kamran Khozan, founder, chairman and CEO of CVMR. "Right now, we don't have any such refineries in the United States. We are at the mercy of foreign countries to supply us with refined metals so that's what we want to do."
CVMR was attracted to Amarillo's low taxes and a workforce with a strong work ethic, according to Amarillo Mayor Ginger Nelson.
"Our central location and our community's willingness to partner with businesses create a unique season of growth and diversification for Amarillo's economy," said Nelson. "This project is proof that Amarillo is anticipating the years of successful partnership it will have with CVMR."
First Solar Inc.: Lawrence County, Alabama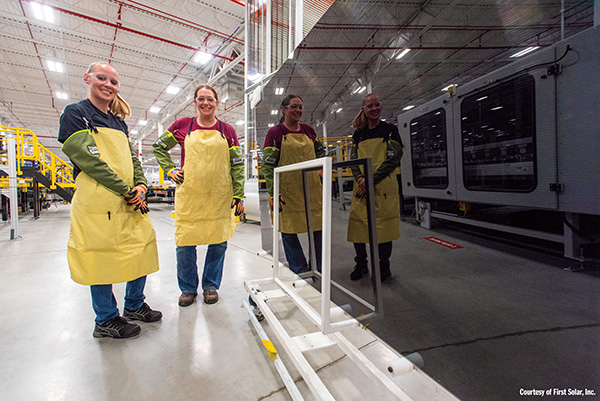 Tempe, Arizona-based First Solar is unique among the world's 10 largest solar manufacturers: it is the only solar manufacturer based in the U.S. that has no manufacturing presence in China. It will, however, soon have a manufacturing presence in Alabama. The new Lawrence County facility is expected to advance a strategic push by the company to scale its U.S. manufacturing base in support of the effort to decarbonize the American economy and achieve self-sufficiency in reliable and competitive renewable energy technologies.
The facility in Lawrence County's Mallard Fox West Industrial Complex is expected to be commissioned in 2025, with a planned annual capacity of 3.5 gigawatts (GW). The new factory is part of First Solar's strategic plan to scale its American manufacturing footprint to over 10 GW by 2025.
First Solar's project represents a major boost for Lawrence County, a rural region in North Alabama still recovering from the 2014 shutdown of a paper mill operated by International Paper. The permanent closure resulted in the loss of 1,100 jobs.
The $1.1 billion project, which was facilitated with help from the Alabama Department of Commerce and the Lawrence County Industrial Development Board, has attracted several economic development grants, including a $3 million grant to reimburse capital costs, jobs credit valued at $18.5 million over 10 years, investment credit valued at $101 million over 15 years (as a "targeted county"), AIDT workforce development services valued at $6.9 million and state noneducational property tax abatement valued at $3.4 million.
The project is expected to create 715 jobs with an average annual wage of $55,682 and will have a tremendous impact on the county's economic health.
"Our commitment to responsible solar includes operating facilities that are among the cleanest, safest and most diverse in the country, and we're pleased to bring our model of responsible solar manufacturing to Alabama," said First Solar CEO Mark Widmar. "We are proud of the role that this facility will play in creating stable, good-paying manufacturing jobs in the state, demonstrating the economic and social value that clean energy can deliver."
The LEGO Group: Chesterfield County, Virginia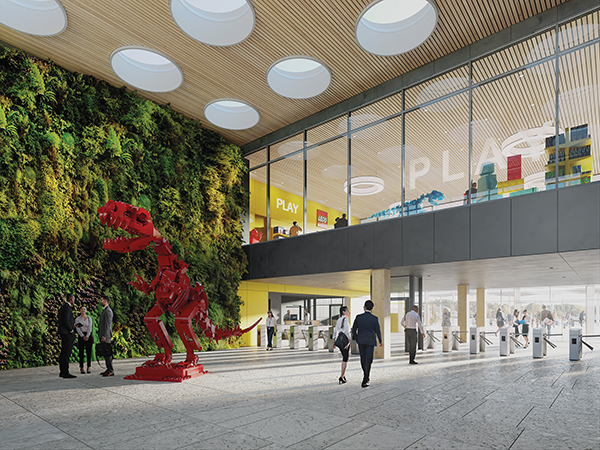 When companies choose to locate a new facility, they are often looking for sites that allow them to hit their ESG targets, or "Environmental, Social and Governance" benchmarks. In June of 2022, Denmark-based LEGO Group announced it plans to invest $1 billion to establish a 1.7 million-square-foot precision manufacturing facility in Chesterfield County, Virginia, adding 1,761 jobs to the region. The LEGO Group chose Greater Richmond for its available property, access to customers, skilled workforce, proximity to transportation and for the region's commitments to ESG. The new facility will feature a solar farm that will allow The LEGO Group's Greater Richmond operations to be 100 percent carbon neutral.
The project, which was coordinated with the Greater Richmond Partnership, Chesterfield County Economic Development and the Virginia Economic Development Partnership, was eligible for both state and local incentives including from the Virginia Talent Accelerator Program. The LEGO Group will receive a $56 million Major Employment and Investment (MEI) custom performance grant based on the level of investment, number of jobs created and the anticipated site development improvements. Construction on the LEGO Group's facility began in the fall of 2022 and is expected to be completed in 2025 while a temporary packaging site with 500 employees will open in 2024 to meet growing consumer demand.
The LEGO Group's $1 billion investment opens the region to further potential growth. The company's 1,761 jobs will create new economic opportunities for those employees and their families, and as the LEGO Group will be Chesterfield County's largest single taxpayer, the added tax base will provide funding to support local infrastructure. In terms of new companies, expanding international manufacturers as well as relocating plastics suppliers will take a closer look at Greater Richmond thanks to The LEGO Group's major presence. While already a hotspot for advanced manufacturing, Greater Richmond will continue to grow as a manufacturing hub as new companies look to relocate near their successful peers. Not only will the region's business community grow, but the overall level of investment in the region and the number of jobs created will continue to increase.
"We were impressed with all that Virginia has to offer, from access to a skilled workforce, support for high-quality manufacturers and great transport links," said Niels B. Christiansen, CEO of The LEGO Group. "We appreciate support for our ambition to build a carbon-neutral run facility and construct a solar park and are looking forward to building a great team with support from the Virginia Talent Accelerator Program."
American Foods Group, LLC: Warren County, Missouri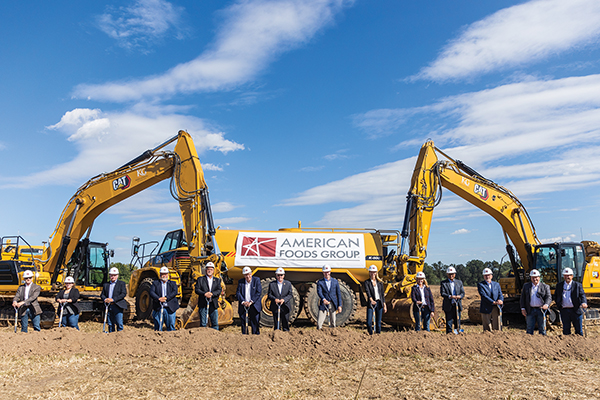 Warren County is ideally located for food production: 50 percent of the nation's crops and livestock are produced within 500 miles of the greater St. Louis region.
In 2022, American Foods Group (AFG) announced plans to make a substantial investment in the community of Warren County and the State of Missouri. The family-owned U.S. beef processing company employs more than 4,500 employees nationwide. AFG chose Missouri for the site of its new $800 million state-of-the-art beef processing facility, lured by the state's strong agricultural community and business-friendly economy. AFG's facility will support an annual payroll of more than $80 million for businesses, reaching farms and ranches across the state. The project is expected to be fully operational by the end of 2024.
The announcement follows a vast multi-state and metro search that demonstrated the greater St. Louis region's ability to compete on the national level. Thanks to efforts by a number of Missouri-based groups, including Missouri Partnership, Greater Warren County Economic Development Council (GWCEDC), Greater St. Louis, Inc., Warren County, Missouri Department of Economic Development, Missouri Development Finance Board and the Missouri Department of Agriculture, AFG will receive millions in local tax savings over the life of the project, as well as incentives from the state through the Missouri Works program. The company is also making use of Missouri One Start to ensure it has recruitment tools and a robust training program for the workforce.
A project of this scale creates a significant positive impact. AFG's investment in rural Missouri will benefit and sustain agricultural producers for years to come. With the creation of more than 1,300 new jobs at a wage above Warren County's average, the project increases the county's property tax revenue, which will provide significant funding for the school district and other tax-supported entities. In total, the region expects to see an economic impact of $1 billion.
"AFG is proud to partner with Warren County on this exciting new facility," said Jim Rathke, AFG's executive vice president. "We are humbled by the community's support and are honored to join Missouri's growing list of agricultural leaders."
Ford Motor Company: Jefferson County, Kentucky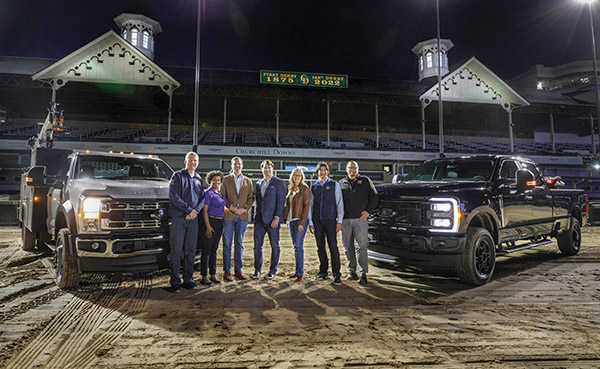 Ford Motor Company already has a large footprint in Kentucky, but a 2022 announcement will make that footprint considerably larger. The auto manufacturer is investing $700 million to expand its operations in Louisville as it prepares to produce the all-new Ford F-Series Super Duty truck. The expansion will create 500 full-time jobs in the Louisville area. Ford is the largest vehicle producer in the Bluegrass State and one of the largest employers in Kentucky, with more than 12,200 people working across two assembly plants in Louisville.
The project was made possible with the cooperation of the office of Governor Andy Beshear; Kentucky Cabinet for Economic Development; the International Union; United Automobile, Aerospace and Agricultural Implement Workers of America (UAW); Kentucky Energy and Environment Cabinet; Louisville Forward and Greater Louisville Inc.
To encourage investment and job retention in the community, the Kentucky Economic Development Finance Authority approved a supplemental project to an existing Kentucky Jobs Retention Act (KJRA) program agreement with the company. The performance-based agreement can provide up to $430 million in cumulative tax incentives based on the company's total cumulative investment of $3.65 billion across the original and supplemental KJRA projects with an annual job target requirement of up to 12,500 over the term of the agreement. By meeting its annual targets, the company will be eligible to keep a portion of the new tax revenue it generates by claiming eligible incentives against its income tax liability and/or wage assessments. In addition, Ford can receive resources from Kentucky's workforce service providers, including no-cost recruitment and job placement services, reduced-cost customized training and job-training incentives.
As part of the incentive agreement, Ford Motor Co. has committed to retaining at least 90 percent of the existing 12,200 jobs across the Kentucky Truck Plant and Louisville Assembly Plant facilities.
"Ford is America's No. 1 employer of hourly autoworkers, and our workforce in Kentucky makes some of the country's most popular vehicles, including the F-Series Super Duty for both retail and Ford Pro commercial customers," said Kumar Galhotra, president of Ford Blue. "Ford has been growing in Kentucky since the days of the Model T, and we are continuing to invest in the Bluegrass State to produce great vehicles that our customers love and depend on."
Producer Owned Beef: Potter County, Texas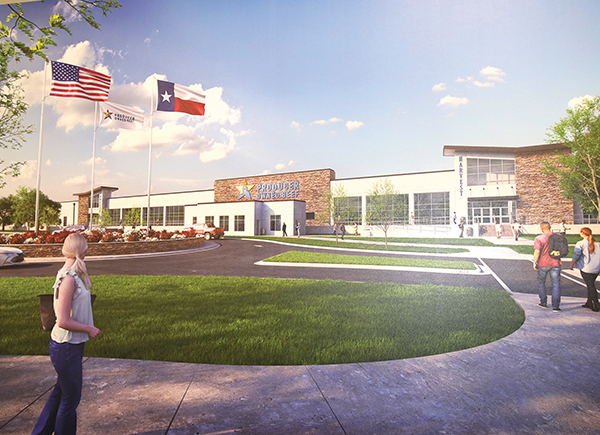 While beef production is hardly new to Texas, Producer Owned Beef is configured differently from other beef producers. The company was established to help address the significant shortfall in fed cattle harvesting capacity and to allow cattle producers greater access to the value chain. The reasoning is simple; however the story of POB is revolutionary.
POB will construct a state-of-the-art beef processing facility in Amarillo –– the only such facility in the nation to be owned by cattle producers and operated by beef processing industry veterans, with an estimated capital expenditure of $670 million. The facility, designed to process 3,000-plus head of cattle per day, plans to employ nearly 1,600 employees with an annual payroll of $121 million. The innovative business model aims to restore balance in the beef industry by reversing the compensation disparities cattle producers currently face. Producers will be owners of the company and will receive a percentage of wholesale beef prices for the cattle they supply and a share of the profits from the plant.
Producer Owned Beef is a legacy project that will have lasting effects on Amarillo, the Texas Panhandle, the entire state of Texas, and the beef industry. It will leave a generational impact on the future of cattle feeding, cattle harvesting and the food industry. The estimated numbers are historic: the Perryman Group has estimated that at full operation, the facility is expected to generate an annual impact of $1.53 billion in gross product and over 14,000 jobs in Texas with industry multiplier effects. With a primary goal of revolutionizing the beef industry, the project will also create an opportunity for generational operations to thrive, strengthening the Texas economy and providing quality beef products to the world. POB was created by Texas Panhandle community members, for the betterment of the Texas Panhandle community and the rural Texas way of life.
"We are excited about the continued momentum of Producer Owned Beef with the Governor's support through the Texas Enterprise Fund," said Casey Cameron, CEO of Producer Owned Beef. "This further reinforces the Amarillo Economic Development Corporation and the City of Amarillo's commitment to building our new beef processing plant in Amarillo."
Manna Beverages & Ventures (MB&V): Montgomery County, Alabama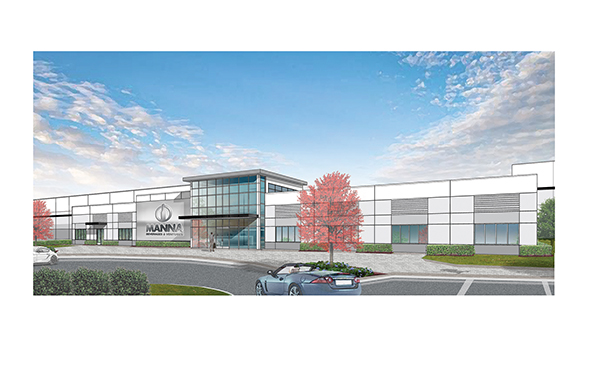 In 2022, Manna Capital Partners announced plans to invest nearly $600 million to construct an advanced beverage production and distribution complex in Montgomery, Alabama. The MB&V beverage park will include a 1.7 million-square-foot production facility capable of producing both alcoholic and non-alcoholic products, along with distribution operations. The first bottles are expected to come off the line in 2025.
Louisville, Kentucky-based Manna Capital Partners, founded by Ulysses L. "Junior" Bridgeman and Kevin Attkisson, concentrates on investment and acquisition possibilities across multiple industries, with an emphasis on sustainability and creating opportunities for minority and women-owned businesses. MB&V chose Montgomery because of the state's dedication to sustainable supply chain development, and the fast, direct access the location provides to markets in the southeast U.S. The facility, located at the Hope Hull exit off Interstate 65 in Montgomery, will encompass more than 180 acres in a new industrial park developed by Montgomery's economic development team.
MB&V is working closely with a sustainability consultant to incorporate as many sustainability features as possible into the facility's design. The company is committed to reducing its carbon footprint and minimizing landfill use and impact and plans to use renewable energy when possible. The Montgomery facility will include a research and development center with a bottling line that will provide entrepreneurs — with a focus on women-owned and minority businesses — a place to test new products.
Manna Capital Partners created MB&V to be a full-service supply chain partner for national and regional brand portfolios, with an intense focus on startups. It will offer beverage companies a comprehensive beverage packaging platform combined with warehousing facilities.
"We are excited and proud to build our facility in Montgomery with our affiliate, Manna Beverages & Ventures," said Ulysses L. "Junior" Bridgeman, Manna Capital Partners' managing partner. "Our goal is to be the leading total beverage supply chain company in North America while operating with the highest quality, sustainable capabilities needed to produce beverages for world-class brand owners. MB&V fills the gap for major brands who want to be asset-light, nimble and make a difference in their communities.
Macy's, Inc.: Rowan County, North Carolina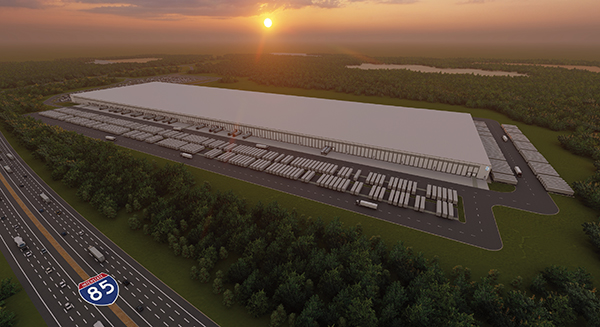 Retail giant Macy's has committed to a record-breaking project for Rowan County that is expected to change the trajectory of the community. The company has embarked on building a 1.4 million-square-foot distribution center, creating 2,800 jobs and investing $584.3 million.
The Rowan County Board of Commissioners endorsed the project by awarding the company an Economic Development Investment Grant, a performance-based incentive requiring the company to meet predetermined employment goals before incentives are paid, worth an estimated $27.2 million over 15 years. The Town of China Grove also supported the project with a performance-based Economic Development Investment Grant worth an estimated $22.4 million over 15 years. The State of North Carolina also supported the project with a Job Development Investment Grant with an estimated value of $2.3 million, along with a substantial commitment in customized training dollars through the North Carolina Community College System. The North Carolina Department of Transportation will also provide funding for road improvements along Highway 152.
When fully operational, the China Grove Fulfillment Center will account for nearly 30 percent of Macy's digital supply chain capacity and serve customers nationwide. The facility will be equipped with new automation technology to increase capacity and productivity to help drive profitable digital sales growth. This new automation includes an advanced goods-to-person and pocket sorter system that will help modernize the retailer's supply chain by moving merchandise with greater speed and accuracy.
With a population of just 4,434 residents in China Grove, the creation of 2,800 new jobs by Macy's, Inc. will completely transform the town, county and the Charlotte region. The Macy's job announcement is the biggest in Rowan County history, surpassing the 1,200 jobs announced by Chewy just three years prior. With an average wage above $18 per hour, Macy's is expected to invest more than $100 million in annual payroll to its employees in China Grove. This will provide a living wage for thousands in a county that has a poverty level higher than the state average.
Greg Edds, the Chair of the Rowan County Commission, praised the project at a welcoming event.
"You're not just building a building, and you know that," he said, addressing Macy's executives. "You're building a community, and this is a big deal for us because it's a four letter word: it's hope. It really brings hope to our community."
Novelis: Todd County, Kentucky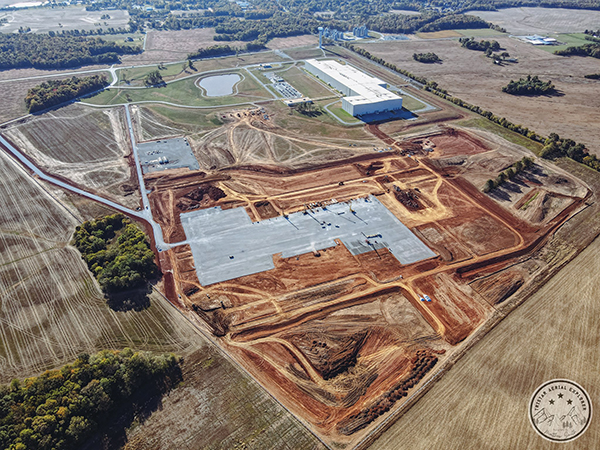 With southwestern Kentucky's emergence in the electric vehicle (EV) manufacturing sector, the region is of major interest for companies engaging in the production of lightweight aluminum products for automotive applications. India-based Novelis has chosen Todd County for a major expansion of foreign direct investment to engage in advanced manufacturing for automotive aluminum applications.
Last year, Novelis announced its new facility at a 100-acre site at the location of an existing facility in Guthrie, Kentucky. Novelis will construct a new sheet ingot casting, shredding and recycling center with an annual capacity of 240,000 tons to serve the automotive market.
This project is doubling the company's investment and footprint at the site. Novelis will be increasing from its current 160 current FTE to over 300 FTE and adding another $350 million in capital investment at the site. This brings the company's overall capital investment to over $700 million since 2017. The project represents Todd County's largest capital investment project ever and has triggered several significant public infrastructure improvements and additional private investment in the community and region.
South Western Kentucky Economic Development Council, Tennessee Valley Authority and Kentucky Cabinet for Economic Development served as lead partners and included several additional partners in the process including Industrial Foundation, the Chamber of Commerce, the tourism commission, the area development district, the local school system, community colleges, Fort Campbell Transition Services and utilities. An aggressive local, state and TVA incentive package totaling over $20 million in cumulative value including incentive, tax rebates and infrastructure was provided to secure the company's commitment in Guthrie. These incentives included land provided at no cost to the company at the local level and city- and county-provided occupational and property tax incentives, a state incentive package per the Kentucky Business Incentive process and Invest Credit incentives by the TVA associated with future electric bills and an up-front performance grant based on jobs and capital investment.
This expansion project continues to solidify Novelis' commitment to Todd County, and its growth provides the foundation for future success and opportunities for aluminum-related manufacturing. It is expected to reduce Novelis' carbon emissions by more than one million tons each year and enable the company to grow its automotive recycling programs in North America. Using recycled aluminum as input material requires only five percent of the energy used to make primary aluminum, thus avoiding 95 percent of the carbon emissions associated with production.
"The Commonwealth of Kentucky has been a great business partner for many years and has a strong, highly skilled workforce to meet the growing need for high-strength, low-carbon aluminum," said Tom Boney, executive VP and president of Novelis North America. "We look forward to deepening our relationships with community leaders to ensure our facility has a lasting, beneficial impact in the region."
Bright Farms: Macon-Bibb County, GA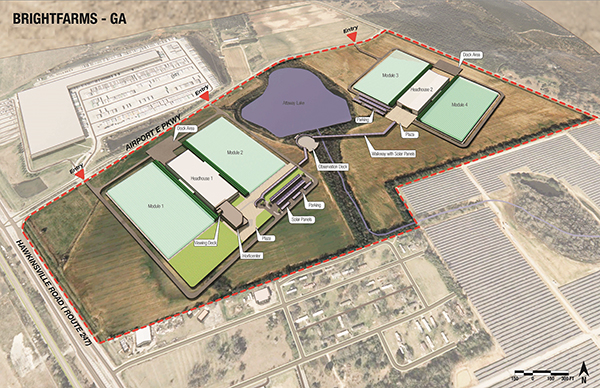 Bright Farms is not a typical food producer: the company calls itself "a modern farmer for good." It is the nation's largest grower of leafy greens and uses hydroponic greenhouses to grow baby leaf lettuce that is then distributed to local grocery stores. The company recently announced a new production facility in Macon-Bibb County. Once completed, the site will feature 32 acres of greenhouse capability after all phases of the project are complete for an investment total of $200 million. Each phase of the project will bring approximately 80 new jobs of varying types to Macon-Bibb County with the cumulation of 300 jobs at full capacity.
The Macon-Bibb County campus will feature a visitors' center that will accommodate tours. Bright Farms noted that involving the community is a big cornerstone of the project. The region was chosen in part because of the area's high-quality water, allowing the company to raise the best product for the communities n Bright Farms' delivery area. Bright Farms' model is sustainable, and each facility is strategically thought out based on the area and available resources. The hydroponic greenhouses will use a water recirculation system that will reclaim and reuse rainwater and condensate.
Bright Farms worked diligently with the Macon-Bibb County Industrial Authority to ensure the project is the right fit for the community. One of the main concerns of the project was the potential light pollution emanating from the greenhouses, but this was solved with infrastructure in the form of blackout curtains put in place to ensure the project will not negatively impact the community. Sean O'Neill, Director of Development and Sustainability for Bright Farms, stated that Macon-Bibb County will be on the forefront of the controlled environment agriculture industry, and that research will be conducted at the Macon facility, opening opportunities for the community to be at the forefront of agricultural research and aid in partnerships with colleges, both locally and across the state.
The project will allow for the purchase of organic, quality and affordable greens in Macon-Bibb County and surrounding areas. This will ultimately increase the quality of life by providing the community with access to greens that might not have been available before. Greens that are grown in a Bright Farms facility can be in stores within 24 hours of harvesting and have a shelf life that is 7 to 10 days longer than other transported products.
"We want this to be a place for education in what we think is going to be a brand-new industry," said O'Neill. "This is the next wave, so Macon is going to be a real hub for this. There's going to be research here. I think you're in front of something that will be really big."
General Dynamics Electric Boat: New London County, Connecticut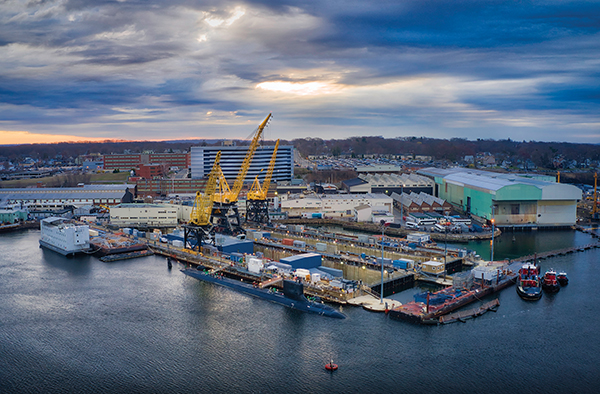 Electric Boat, the world's premier manufacturer of nuclear submarines, has been growing rapidly in the past few years, fulfilling its current orders from the U.S. and foreign governments as well as ramping up production on the new Columbia-class submarine that is set to be the most advanced in the world. Since completing the world's first nuclear submarine in 1954, Groton-based Electric Boat, a subsidiary of General Dynamics, has been a Connecticut staple and one of the backbones of the nation's defense industry.
General Dynamics' newest expansion of its existing facility in Groton will bring $200 million additional investment to the region and a significant number of new jobs. Having hired more than 2,500 new workers in 2021, Electric Boat announced another hiring spree of 3,000 workers in 2022 and indicated that 2023 could see the company's largest job creation numbers yet. Though these workers are split between the company's main facility in Groton and another shipyard in Rhode Island, more than half of all new hires have been in the Connecticut headquarters. In 2020, Electric Boat announced a $1 billion investment, spread out over a five-year period, into its Connecticut facility to complement the new hires and expand production capabilities. The company has been the target of multiple state agencies in developing workforce training initiatives to ensure that Electric Boat's staffing needs are met by Connecticut workers. The agencies have been valuable partners in steering some of the state's broader manufacturing training initiatives.
The hiring projections include 700 tradesmen at the Groton shipyard, 850 engineers and designers, 250 support personnel and 1,250 workers to ramp up operations at Quonset Point, where the first of the Columbia class of ballistic-missile submarines is being built in sections that will be shipped to Groton for assembly.
"In eastern Connecticut, it's been all hands on deck for nearly a decade to prepare for this boom in submarine work and the demand for skilled employees to support it — and for good reason," said U.S. Rep. Joe Courtney, D-2nd District. "As [the] presentation made clear, Electric Boat's reach goes far beyond Groton, with employees and suppliers across the region and the state, making the impact of this growth felt far beyond the shipyard."
Menasha Packaging: Rankin County, Mississippi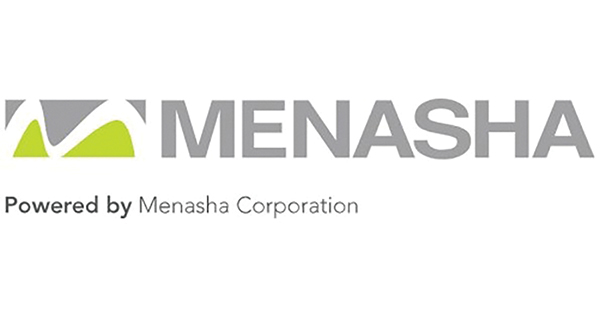 Menasha Packaging, a retail-focused packaging design, manufacturing and merchandising solutions provider, announced in 2022 that it would be expanding its existing operations in Pelahatchie, Mississippi. Menasha's products include high-graphic displays, boxes and other shipping containers used primarily by consumer product companies. Menasha's investment includes the expansion of its present manufacturing facility in Pelahatchie Industrial Park and the purchase of additional machinery and equipment.
The $79 million corporate investment and 21 jobs being created by Menasha Packaging are expected to further strengthen Mississippi's economy and demonstrate that Mississippi's workforce and business-friendly environment foster long-term growth and success in the state. While Pelahatchie is part of the Metro Jackson area, the town has a population of under 2,000. The addition of 1,200 new jobs in the small, suburban-rural town, as well as Menasha's significant investment in the expansion, will have a positive impact on the local community and its economy, while providing much-needed, good jobs for the residents of Pelahatchie and the surrounding area.
The project was coordinated with the help of Mississippi Development Authority, Rankin County and the Town of Pelahatchie. The state was able to offer a $300,000 ACE grant to assist with building construction.
"Rankin County is very proud of its business-friendly climate and its excellent track record for strong, steady economic development and growth across the county," said Brad Calhoun, President of the Rankin County Board of Supervisors. "The leadership of Rankin County…invests in critical infrastructure such as quality public roads and bridges that serve our community's transportation needs both in the short term and the long term. One of our goals as leaders is to foster a business climate that leads to the creation of new industries and businesses and the expansion of existing businesses and industries. Together with our school districts and our municipalities, our combined efforts help to make Rankin County an attractive place for businesses and industries to invest and expand."
E.A. Sween Company: Greenwood County, South Carolina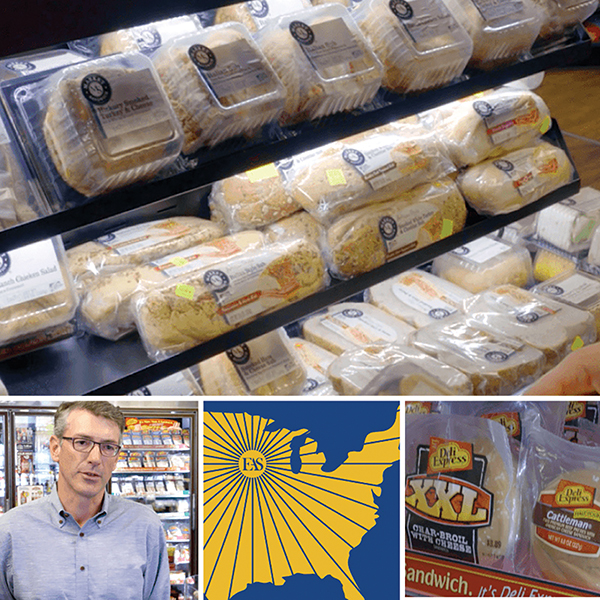 In 2022, food processing company E.A. Sween, together with Greenwood County Economic Development, the South Carolina Department of Commerce, the Upstate South Carolina Alliance and Piedmont Technical College, made an announcement that is expected to change the fortunes of Greenwood County for the better in the wake of 2021's closure of Fujifilm Manufacturing USA, which lost the region 420 jobs.
E.A. Sween Company is a family-owned manufacturer of ready-to-eat sandwiches, burritos and other pre-packaged food products serving convenience stores, wholesale, military and supermarkets. In 2022, the company announced plans for its first out-of-market site location project, which will bring with it the highest number of jobs created in Greenwood County since 2013 and the fifth most jobs of any project announced in the state in 2022.
To facilitate the development, E.A. Sween purchased a 100,000-square-foot speculative building that was built by Greenwood County with penny sales tax dollars. This facility is being up-fitted for the expected production of 75 million sandwiches annually. Not only will E.A. Sween be the first tenant in the county-owned North Greenwood Industrial Park, but it will also be the first company to install equipment in the Center for Manufacturing Excellence, a federal, state and locally-funded training center on the campus of Piedmont Technical College in Greenwood. E.A. Sween associates participating in workforce training with readySC will train to become sandwich apprentices using this simulator.
The $38 million investment in the new facility is being met with a Rural Infrastructure Fund Grant, Job Development Credits, Job Tax Credits, readySC Job Training, 30-Year Fee-In-Lieu-of Tax and 10-Year Special Source Revenue Credit. Ultimately, it is expected to create about 300 jobs in the area.
E.A. Sween has demonstrated its commitment to the community by announcing donations totaling $50,000 before it even started production. The company provided $25,000 of sandwiches in the 2022-2023 academic year for the Weekend Backpack Program that sends home food for at-risk students of the three public school districts in Greenwood County. It also pledged $25,000 to The Greenwood Promise, a place-based scholarship endowment program that guarantees a tuition-free post-secondary education for every high school graduate in Greenwood County.
"From the moment we first visited the community, we knew it was a perfect fit. South Carolina is a place where people, partnerships, relationships and opportunity matter to everyone we came across," said E.A. Sween president and CEO Tom H. Sween. "This is an incredibly important moment in our history as we expand our business and bring quality products closer to our customers in the Southeast and beyond."
John Deere Thibodaux: Lafourche Parish, Louisiana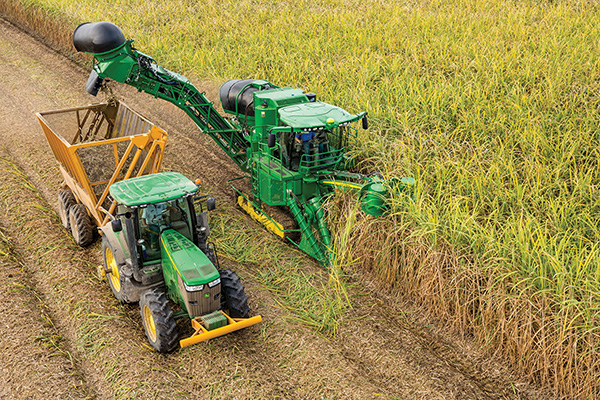 On August 29, 2021, Hurricane Ida made landfall in Port Fourchon at the southern tip of Lafourche Parish in Louisiana. The Category 4 storm slowly made its way across southeastern Louisiana while sustaining over 120 mph winds for six hours. Phone lines were down, roads were deemed impassable, and all 97,000 residents would be without power for weeks (in some cases for months). The parish promised to rebuild and come back stronger, but in the storm's immediate aftermath, the challenges facing residents and businesses were daunting. Deere & Company, the corporation behind the iconic John Deere brand, stepped in with an announcement in 2022 that it plans to expand operations at its manufacturing facility in Thibodaux.
The project will include the development and installation of a new production line and upgraded equipment that will allow the Lafourche Parish facility to begin producing newly designed medium-chassis cotton harvesting models to replace existing models currently built in China. Deere is investing $29.8 million in Louisiana's Bayou Region and will create 70 new direct jobs while retaining 311 existing jobs. The expansion plans were completed with the help of Louisiana Economic Development and Lafourche Parish Economic Development.
John Deere will receive performance-based retention and modernization tax credits of up to $1 million, and the services of LED FastStart, Louisiana's nationally acclaimed recruitment, customized training and workforce development program for a private sector value of $980,000. The company is also expected to participate in the state's performance-based Industrial Tax Exemption and Enterprise Zone programs.
With its nearly $30 million investment in the Bayou Region's workforce and economy, John Deere set an example for other established and emerging companies to look beyond the short-term damage and see the opportunity for long-term success — in this case, by shifting production of cotton harvesters from China to Thibodaux.
"The new cotton harvesters present a huge opportunity for John Deere Thibodaux to deliver innovative and technologically advanced solutions to our customers, which will increase their productivity and profitability," said Mike Duplantis, factory manager at John Deere Thibodaux. "This expansion is possible due to the tremendous amount of hard work and resiliency of the Thibodaux team." T&ID