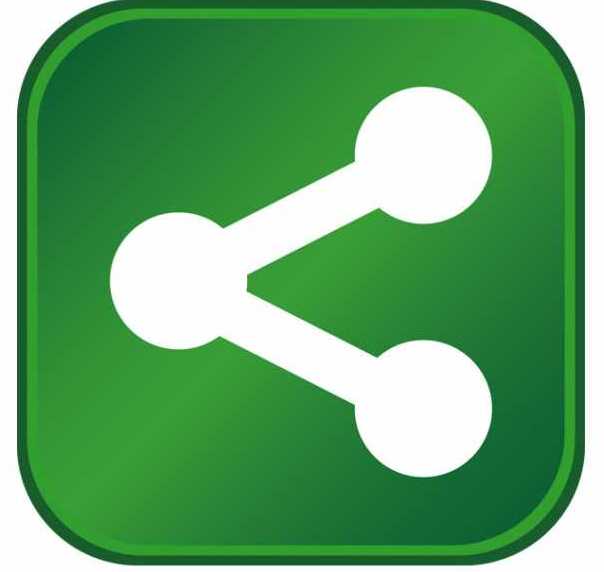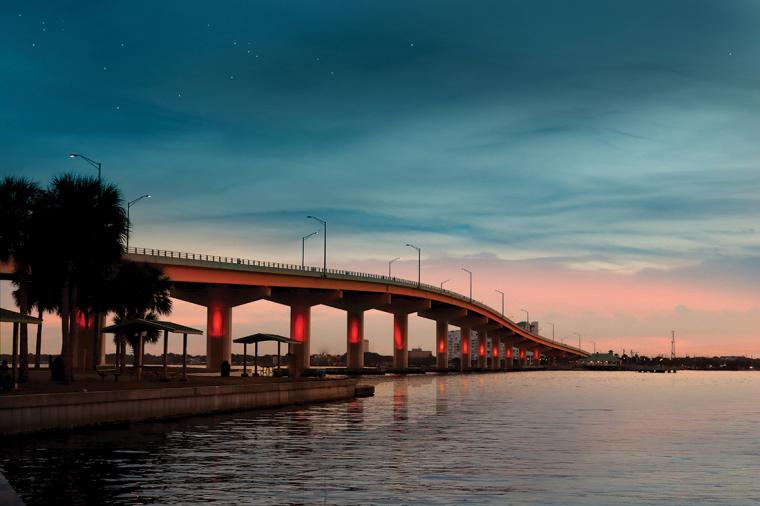 To thrive in 2023 and beyond, companies need an educated workforce that has access to the type of quality of life resources that will allow their families to thrive. To attract skilled employees, regions need excellent academic and training options that offer the right skills, but they also need inducements for workers to stay in an area or relocate from elsewhere. This means excellent schools, suitable housing, safe communities, an affordable cost of living and access to a wide variety of recreation and cultural activities and shopping.
In recent years, a new trend has emerged: the ability to work remotely and live in a smaller town. Many regions once barren of good jobs are now positioning themselves as excellent quality-of-life locations for remote workers, who are freed from the necessity of living near large metropolitan areas.
Following is a brief overview of several communities that provide excellence in workforce, education, and quality of life, both for in-person workers and remote employees.
Arlington Heights, Illinois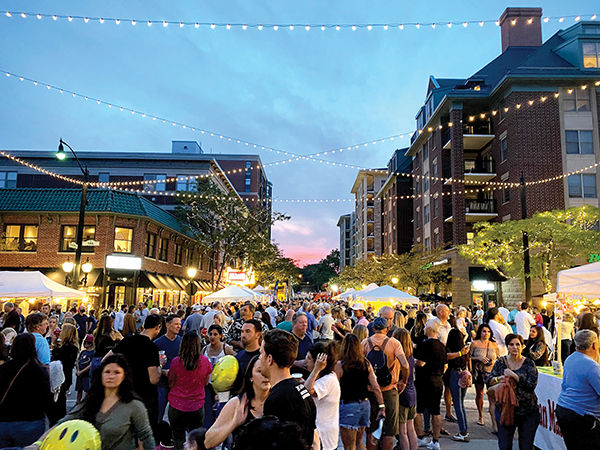 Arlington Heights continues to grow and thrive. Home to 78,000 residents with a median annual household income of nearly $100,000, Arlington Heights is also one of the largest business communities in the Chicago area, hosting over 3,000 businesses that employ 40,000 daytime workers. Location is one of the community's key assets: it has immediate access to three interstate highways and is located just 15 minutes from O'Hare International Airport.
Quality of life is exceptional in Arlington Heights, with students attending some of the Chicago area's best public and private elementary and high schools. The Arlington Heights Memorial Library is a 10-time recipient of the "Five Star" designation by Library Journal, the publication's highest rating.  The community is also served by the Arlington Heights Park District and its nearly 60 public parks and facilities. Health care rates highly as well, thanks to Northwest Community Healthcare, which was ranked by U.S. News & World Report as one of the Top 20 hospitals in Illinois. Arlington Heights also features a vibrant, award-winning downtown offering more than 25 shops and boutiques, and a diverse collection of nearly 40 one-of-a-kind restaurants. Arlington Alfresco, which features pedestrian-friendly outdoor dining right in the heart of downtown, is one of Chicagoland's most sought-after dining destinations.
With an exceptional quality of life, a wealth of amenities, and unparalleled access throughout the Chicago area, Arlington Heights is primed to continue to grow and thrive.
Bartlesville, Oklahoma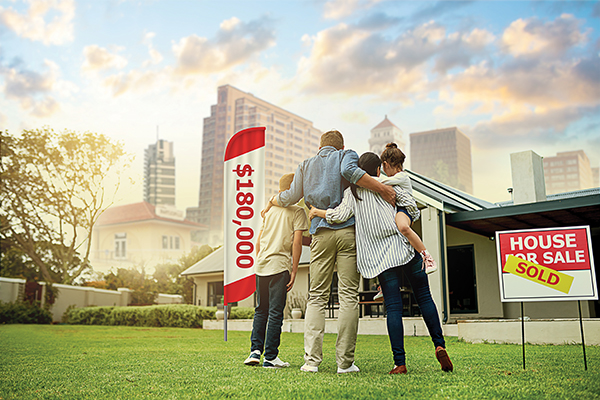 Imagine a place where business can produce and thrive. A place in the middle of America's heartland, accessible to and from anywhere in the world. Energy costs and property taxes are low, with abundant space to expand and grow.
Bartlesville, Oklahoma is just such a place.
Bartlesville is a place with all the conveniences of a large city but the friendliness of a small town. Situated 40 miles north of Tulsa, Bartlesville has low crime rates, low unemployment and a low cost of living. The region's public schools are among the highest performing in the nation, and home prices are reasonable. Bartlesville's employee relocation program includes up to $10,000 for a home purchase or rental so employees can quickly relocate.
Bartlesville is full of generous people who give their time and money to support their community. They value new ideas while embracing time-honored traditions. It's where Friday Night Football and a globally recognized Mozart festival are met with equal enthusiasm. Bartlesville is home to renowned works of architecture, including a performing arts center that is one of the largest in the state. It boasts a unique downtown shopping experience and a bustling business district, and its cost of living is well below the national average with an average wage among the highest in the state.
Come to Bartlesville, Oklahoma's economic hamlet. The incentives will be an incentive to move; the life will be an incentive to stay.
Bedford County, Virginia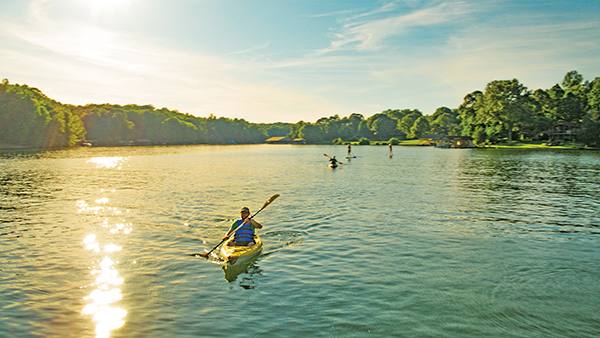 Bedford County, Virginia features easy access to a variety of entertaining and unforgettable recreational and historical venues. Destinations including the Blue Ridge Mountains, wineries and breweries, museums, art galleries, bike trails, golf and disc golf courses, the National D-Day Memorial and Smith Mountain Lake, making it the perfect place for families to enjoy. The area offers easy access to Roanoke and Lynchburg with none of the urban sprawl, plus low taxes, excellent schools and a welcoming environment, making Bedford County a perfect location for companies and their employees to thrive.
The county is a community with a diverse local economy and a proactive economic development program including designated Technology and Enterprise Zones, as well as plenty of build-to-suit sites. The region's highly skilled workforce is available for a wide range of industries. Some of the largest industries include advanced manufacturing, engineering, research, agriculture and food.
The region is dominated by the magnificent Peaks of Otter in the Blue Ridge Mountains and offers affordable large homes and land with low taxes. The amenities, views, quality of schools, and low cost of living make working and raising a family in the region an easy choice.
Visit bedfordeconomicdevelopment.com to learn more about the opportunities and programs designed to help businesses succeed in Bedford County, Virginia.
Connecticut          
It's no coincidence that Connecticut is doubling down on quality-of-life messaging in its new business attraction campaign, "Take It to Connecticut."
The past three years have given way to a new national perspective as Americans have reshuffled their life priorities. The pendulum governing work-life balance has swung toward a more balanced approach to life and people are rethinking how they work and where they live. Remote work has offered choices that Americans have never had: the ability to live anywhere, with access to bandwidth being the only restraint.
Cue Connecticut. Living in the Constitution state is a slam dunk, with its top-rated education system, world-class healthcare, more than 300 miles of coastline, multiple ski areas and status as the second happiest state in the country contributing to its number six quality-of-life ranking. Perfectly positioned between New York and Boston, Connecticut has the culture, lifestyle and in-demand, youthful vibe that attracts both workers and companies.
Furthermore, an emerging part of the "better living" consideration is social capital – choosing a place that represents your value system. More than ever, people want their home to reflect their views and beliefs, especially after recent Supreme Court decisions that have stirred controversy across the U.S. Connecticut has stood firm as a pro-choice, pro-gun control state and has promised to remain a haven for those whose values hinge on these.
With "quality of life" taking on a new meaning, Connecticut stands well-positioned to attract the talented, value-driven workforce of tomorrow.
Dorchester County, Maryland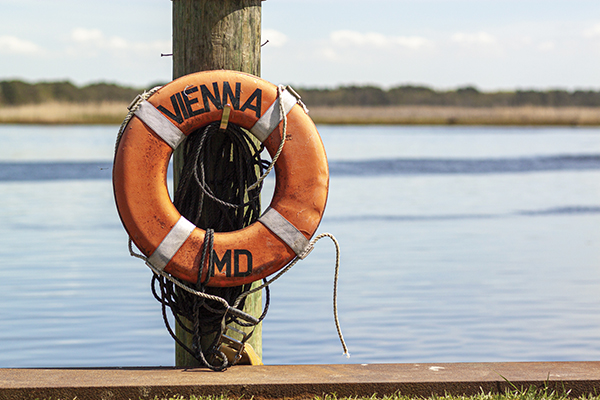 Home to industrious, innovative and creative individuals, Dorchester County's landscape defines not only where — but who these individuals are.  Shaped and surrounded by water, this community reflects the character and culture of all who live, work and visit this location that offers an authentic Chesapeake lifestyle on Maryland's Eastern Shore.
With more than 1,700 miles of shoreline, Dorchester County's tagline is "water moves us." Inspired by a rich maritime history, abundant natural beauty, and tranquil waterfront setting, millennials, entrepreneurs and retirees are discovering this Eastern Shore community.
Cambridge, the county seat, is a seaport community on the shores of the Choptank River, a major tributary of the Chesapeake Bay. The city's rich maritime heritage and working waterfront are on display along the shores where watermen, sail makers, ship chandlers and boat captains make their living among the museums, restaurants and attractions.
Dorchester County boasts attractive and affordable housing options, from waterfront estates to rural developments and city condos, townhouses and apartments. Local amenities include shops, restaurants, parks, marinas and public entertainment venues within walking or biking distance. Historically, manufacturing, food processing, fishing and agriculture were dominant industries in Dorchester County. Today, tourism, business services and fulfillment operations have created new economic and employment opportunities. Coupled with a thriving entrepreneurial community, Dorchester is a county on the move and one with a great quality of life.
Greenwood County, South Carolina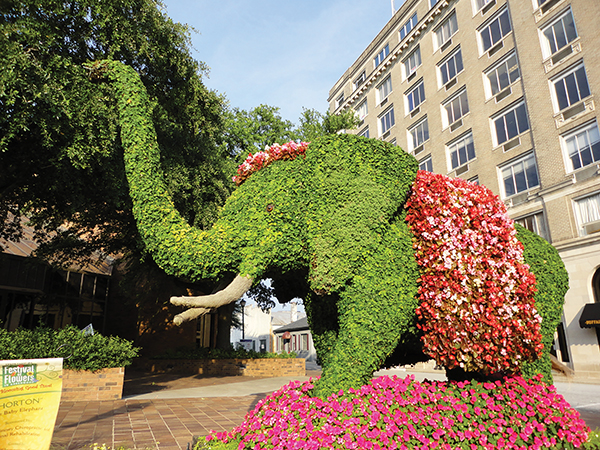 Greenwood County, South Carolina is the perfect combination of small-town charm and big city amenities. From award-winning events such as the South Carolina Festival of Flowers, where living topiaries are displayed throughout Uptown Greenwood, to the South Carolina Festival of Discovery, showcasing the sound of blues and the rich tradition of Carolina Barbeque, to unique shops, galleries, restaurants and breweries – there is always something going on in Greenwood.
A pro-business leader in South Carolina, Greenwood County provides high-caliber investment opportunities and an exceptional quality of life. Conveniently located within a day's drive of 40 percent of the U.S. population with access to highways, direct-to-port rail, a regional airport and the 11,400-acre county-owned Lake Greenwood as its water source, Greenwood County is the convergence of excess utility capacities and heavy transportation infrastructure where both industrial and recreational opportunities abound.
Thanks to acclaimed public and private schools and higher education institutions such as Lander University and Piedmont Technical College, the county has a steady pipeline of talent that possesses quality training in engineering, industrial technology, computer information systems, business and health sciences. Postsecondary enrollment increased 10 percent over three years through the Greenwood Promise, which makes it possible for every Greenwood County high school graduate to earn an associate degree tuition-free.
So, no matter if it's for work, pleasure or both, Greenwood has all the right qualities you're looking for. For more information, visit www.greenwoodtogether.com.
Princeton, Texas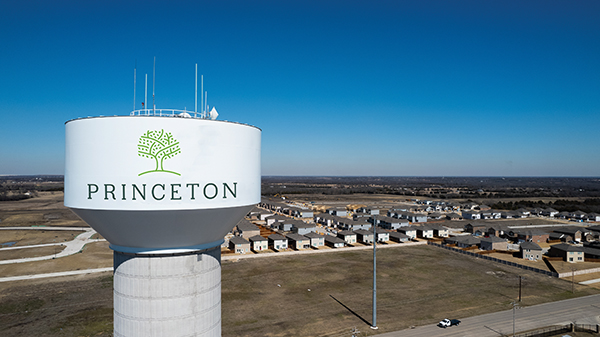 The City of Princeton has experienced an unparalleled record of solid growth over the last 10 years.  With the addition of high-end apartments and several residential communities being built in the city and the addition of the new Municipal Center, Princeton is reaching its goal of creating a diverse and inclusive community while still keeping its small-town feel and charm.   
Small-but-growing Princeton is home to nearly 25,000 residents and is located just eight miles east of McKinney, TX and nine miles East of US Highway 75. Boasting four city parks to choose from -- Princeton Municipal Park, Veterans Memorial Park, J.M. Caldwell Sr Park and Parkview Heights Park -- there is always space for outdoor enthusiasts with an active lifestyle. From easy dining, lighted bike and walking trails and fishing at the pond, this premier community offers an alternative to the everyday hustle and bustle of big city living.
Princeton ISD is front and center with its amazing CATE (Career and Technology Education) Program, where workforce development plays a pivotal role in the lives and careers of high school students within the city. With an ample supply of housing, amazing schools, a short drive from all of the major metro areas, and no state income tax in Texas, Princeton is a premier relocation destination, not only for residents, but also for businesses.
For information regarding relocation for individuals, families or businesses, contact DeShawyna Walker at www.princetontx.gov, https://princetontx.gov/295/Community-Development-Corporation, or www.princetonedc.com.
The Shoals, Alabama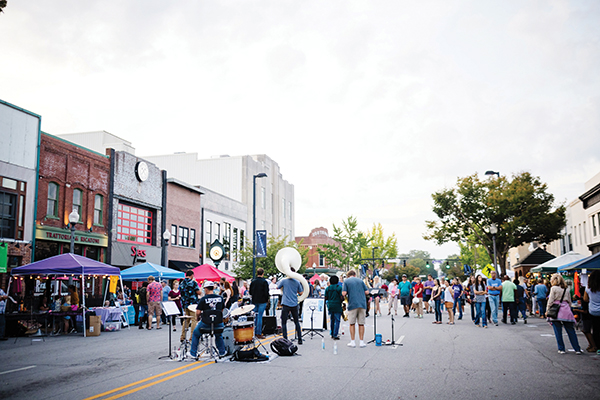 Two counties in Northwest Alabama, each with their notable history, learned they are stronger together and have worked closely to develop the community lovingly called The Shoals. Over 80 remote workers have relocated to The Shoals through the Remote Shoals program to experience what this region has to offer.
Three words have emerged as the perfect description of this area: space, pace and community. The Shoals has plenty of space for citizens and businesses alike to flourish. Since The Shoals is smaller than other metropolitan areas, the pace of life is a little bit slower. Due to minimal traffic, people in The Shoals spend less time in their cars rushing from place to place, and more at their destination with the people they care about. While The Shoals' pace of life is slower, it is not slow enough to be boring. The Shoals is home to amenities that range from stylish coffee shops and thriving downtowns to robust industrial parks with access to all types of resources. The welcoming community found in The Shoals makes it easy for one to an ideal place and plug into all the area has to offer.
Remote workers can apply for a chance to receive up to $10,000 to live in and work from The Shoals through the Remote Shoals program. For more information, visit remoteshoals.com.
Titusville, Florida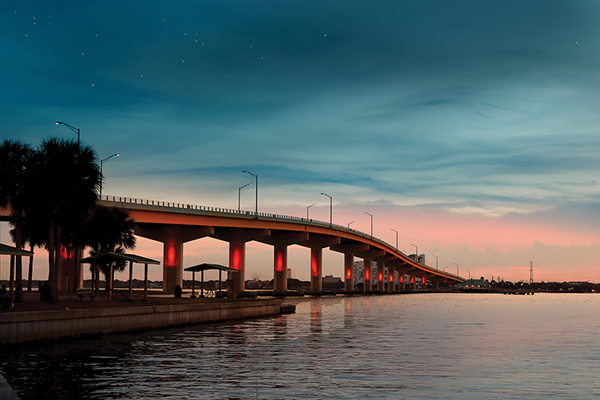 Because of its esteemed history with NASA, its existing space-related infrastructure and the burgeoning commercial space industry, Titusville is experiencing an unparalleled resurgence. Numerous space-industry giants have said "Yes" to Titusville because of the state's freedom from excessive regulations, business-friendly tax structure and an unparalleled quality of life.
Nestled along the scenic Indian River Lagoon, the "Space Coast," whose name is derived from the awe-inspiring rocket launches of NASA's Kennedy Space Center, encompasses more than 72 miles of pristine beaches, as well as the 16 municipalities, including the City of Titusville, of Brevard County.
Providing its nearly 50,000 residents with a comprehensive array of public amenities, Titusville is renowned for its outdoor recreational activities such as kayaking, boating and fishing. Titusville's historic downtown also serves as the junction of three multi-purpose trails, and in 2018, Titusville was designated as Florida's second-only Trail Town by the state's Office of Greenways and Trails.
In addition to its trail network, the city boasts 26 parks, seven of which are on the water, and numerous museums. A 45-minute jaunt to the west transports visitors to Orlando and all of its legendary theme parks and attractions. Also in close proximity is Daytona Beach, home of NASCAR mecca Daytona International Speedway.
With an ample supply of pre-existing housing, Titusville continues to incorporate additional single- and multi-family residential units, which demonstrates community viability and vitality. In addition to its modern conveniences and high-tech corporations, Titusville maintains an inviting atmosphere with unrivalled aesthetic character and historic charm.  T&ID