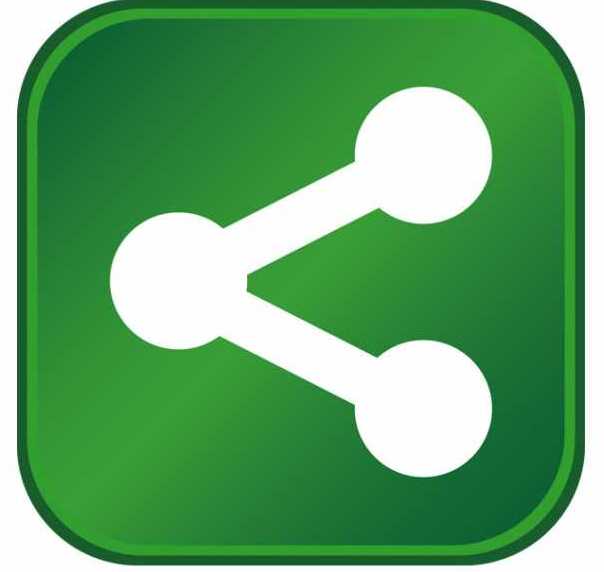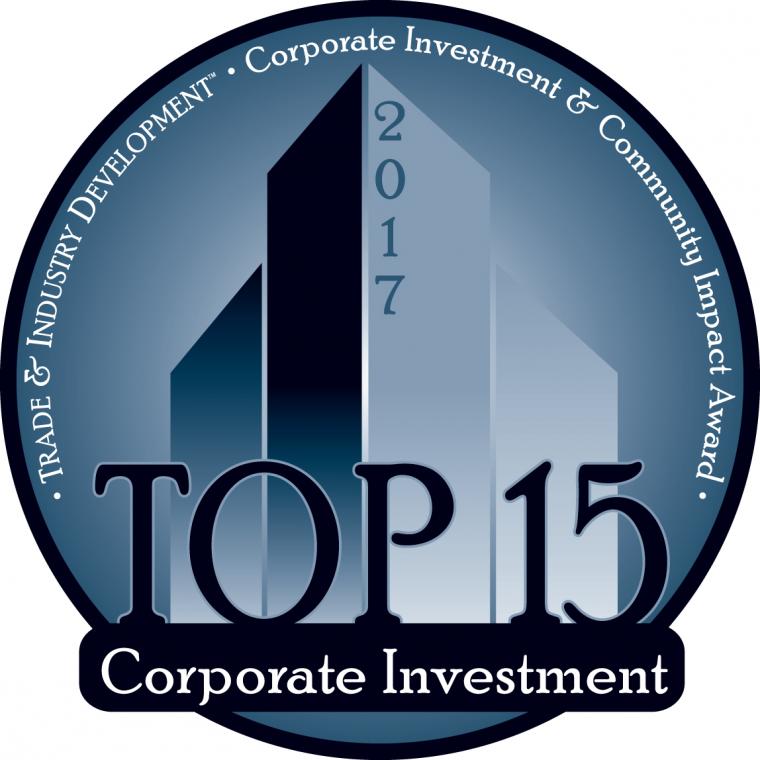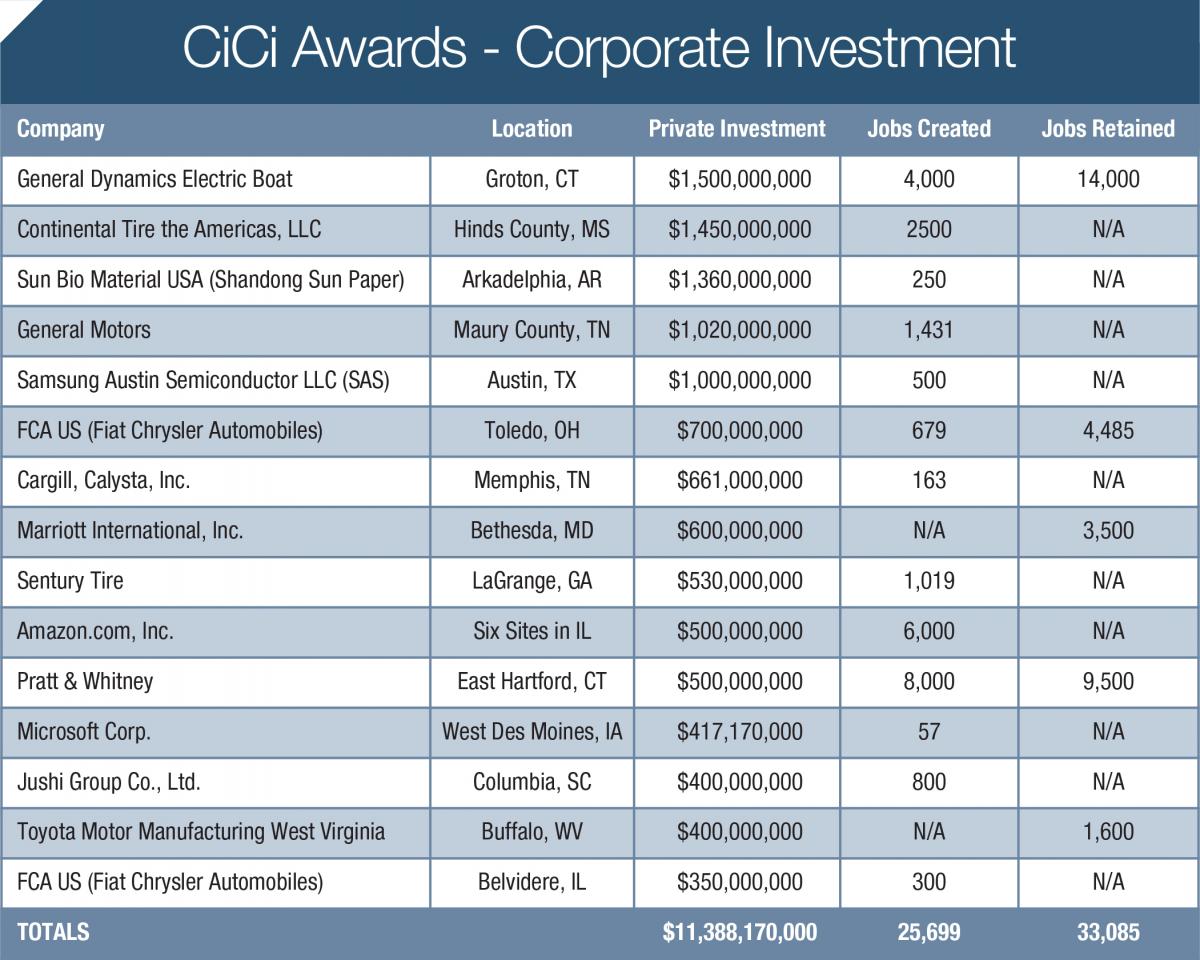 What does corporate investment look like? For our 15 CiCi Awards Corporate Investment recipients, it means investing more than $11B.
In fact, five of these companies are investing more than $1 billion each. These huge capital investments translate into nearly 26,000 new jobs and more than 33,000 retained jobs. 
This year, automakers have made significant investments throughout the country – and our 2017 Corporate Investment Awards reflect that. You'll see Continental Tire recognized for an almost $1.5 billion project in Hinds County, Mississippi, that will bring in 2,500 new jobs. In Spring Hill, Tennessee, General Motors invested $1.02 billion last year in two different expansions at its facility that produces the Cadillac XT5 and the GMC Acadia, as well as four-cylinder engines and stampings.
Meanwhile, FCA US, better known as Fiat Chrysler Automobiles, is on our list twice. The automaker is investing $700 million in its Toledo, Ohio, Assembly Complex to retool its North plant for the next generation Jeep Wrangler and the Wrangler Pick-Up Truck. In Belvidere, Illinois, FCA US is investing $350 million for the production of the Jeep Cherokee. All told, this is bringing in nearly 1,000 new jobs.
In Troop County, Georgia, Chinese-owned Sentury Tires will create more than 1,000 jobs and invest $530 million in a car and light truck tire manufacturing operation to support the company's customer base in North America.
Not to be outdone, Toyota Motor Manufacturing in Putnam County, West Virginia, announced its ninth expansion in its facility there since 1996 – a $400 million investment.
Read all of the CiCi Awards Corporate Investment stories to learn more about these fascinating projects, along with all the others that have made such an economic impact in 2016. You'll see exactly what happens when local and state development officials work hand in hand with businesses to bring dollars and jobs to their regions.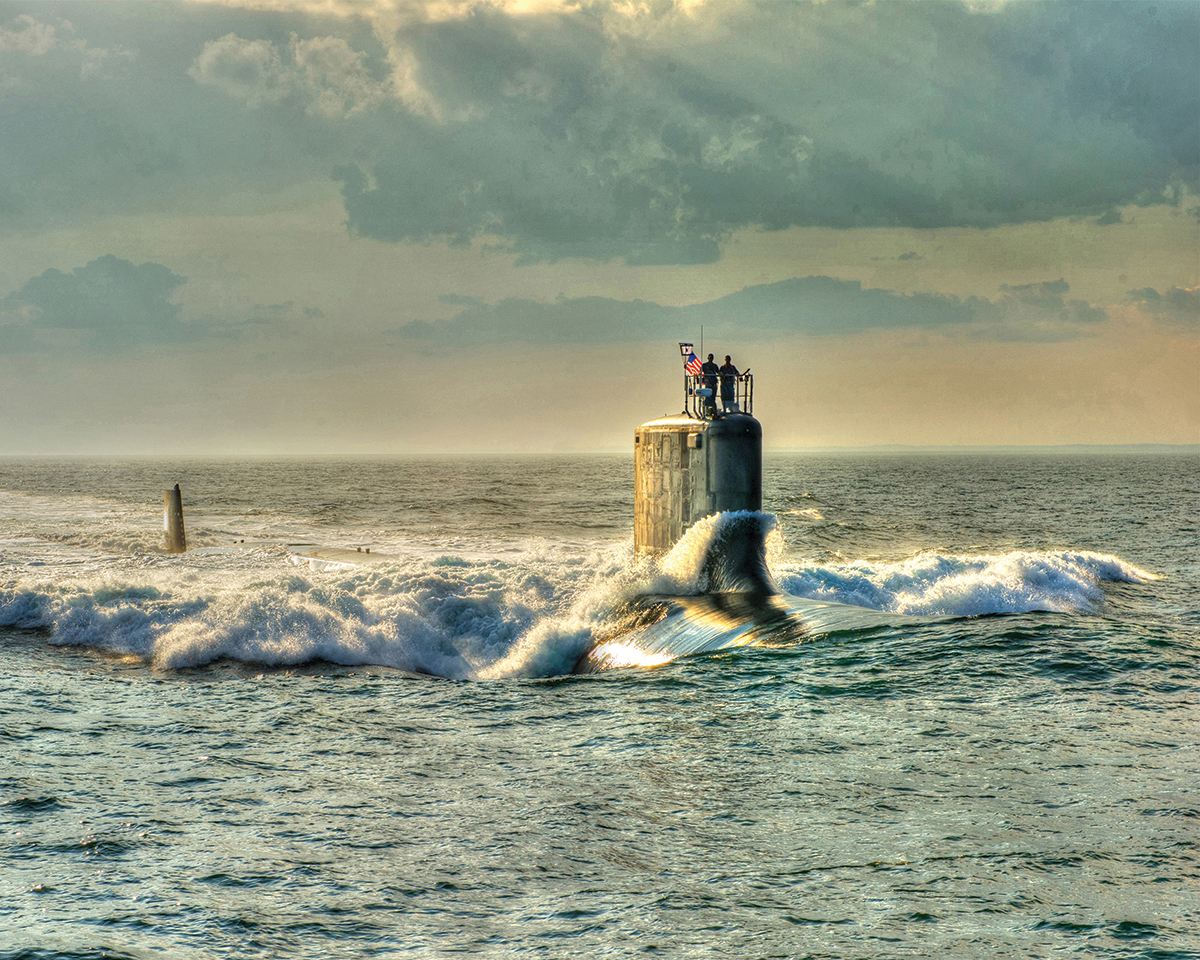 General Dynamics Electric Boat
Groton, Connecticut
A subsidiary of General Dynamics Corporation, General Dynamics Electric Boat (EB) has been the primary builder of submarines for the United States Navy for more than 100 years. To meet a growing demand for more naval ships, EB is investing $1.5 billion to expand its facilities in Groton, Connecticut, and Quonset Point, Rhode Island.
In a December, 2016 report, the U.S. Navy outlined the need to boost the number of Naval ships from 272 to 355, including an increase in attack submarines from 48 to 66.
To be able to build these new ships, the company will need to grow to approximately 18,000 employees by 2030, which includes approximately 4,000 new hires. EB is also looking to expand its supplier base. It currently has 454 suppliers in the state of Connecticut, but this expansion will indirectly benefit workers across the state. At its Groton shipyard, EB is considering the possibility of in-water development, such as piers and building a floating dry dock to enable the company to deliver the Columbia-class submarines.
General Dynamics Electric Boat President Jeffrey S. Geiger told elected and appointed leaders from Southeastern Connecticut and Rhode Island, "The company plans to hire about 2,000 people in 2017, pushing the employment level past the 15,500 mark by the end of the year."
"Getting the employees for this kind of skilled work doesn't happen naturally. We need to scale up," Geiger added.
"Manufacturing at Electric Boat and its hundreds of suppliers across the state is booming. The Navy is committed to our submarine force for defense at sea, and we're positioned better than ever to meet that demand," said Chris Murphy, U.S. Senator from Connecticut.
EB is taking advantage of workforce training programs, including a $6 million grant from the United States Department of Labor to help fund short-term, customized job training for manufacturing companies in southeastern Connecticut. EB has also taken on about 60 apprentices, thanks to a $5 million grant from the American Apprentice Initiative that the CT Department of Labor received in December, 2016. This grant was designed to increase apprenticeships in high-demand industries such as advanced manufacturing.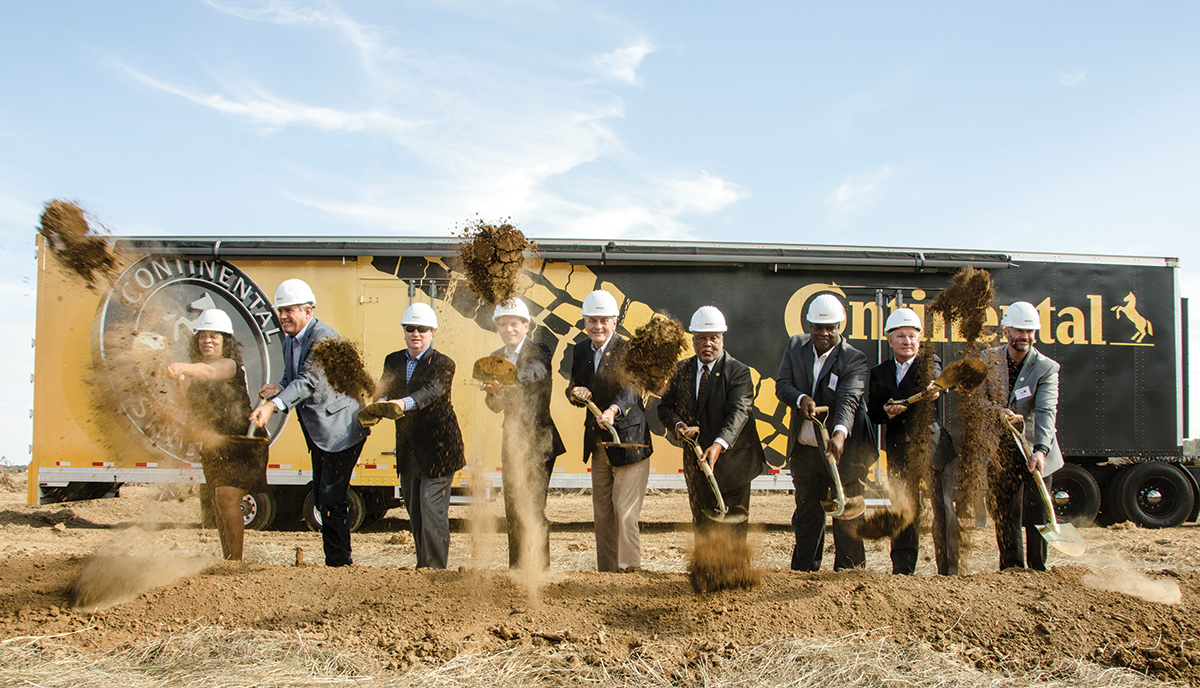 Continental Tire the Americas, LLC
Hinds County, Mississippi
In February 2016, Continental Tire the Americas, LLC announced it will locate a new commercial vehicle tire manufacturing plant near Clinton, Mississippi, in Hinds County. The project represents a corporate investment of $1.45 billion and will create 2,500 new jobs. Continental will begin construction of the multi-million-square-foot plant in January 2018.
"Mississippi's automotive industry continues to grow at a fast pace. Continental's decision to locate in Hinds County significantly strengthens Mississippi's leadership position in the Southern Automotive Corridor," said Glenn McCullough, Jr., executive director of the Mississippi Development Authority.
Based in Fort Mill, South Carolina, Continental Tire the Americas is a unit of the Continental Corporation of Germany and offers a complete premium line of ultra-high performance, passenger, light truck and commercial vehicle tires. It is one of the largest manufacturers of truck, bus and commercial specialty tires worldwide.
"The company's decision to bring 2,500 new jobs to central Mississippi speaks volumes about our dedication to developing the workforce of the future, as well as a business environment that spurs growth, expansion and innovation…The positive impact this manufacturing plant will have on the region, the state and our automotive industry will be felt for many years to come," said Mississippi Governor Phil Bryant.
"The project in Hinds County, Mississippi, is part of our global growth strategy, said Nikolai Setzer, Continental's executive board member for the tire business. "In a first step, the new plant is especially addressing our commitment to grow our commercial vehicle tire business in North America. The announcement of a new tire plant in the U.S. is the second in just five years for Continental. We thank the state of Mississippi, Hinds County and the city of Clinton and Governor Bryant for his leadership in bringing us to the Jackson area, and we look forward to a strong business relationship for years to come."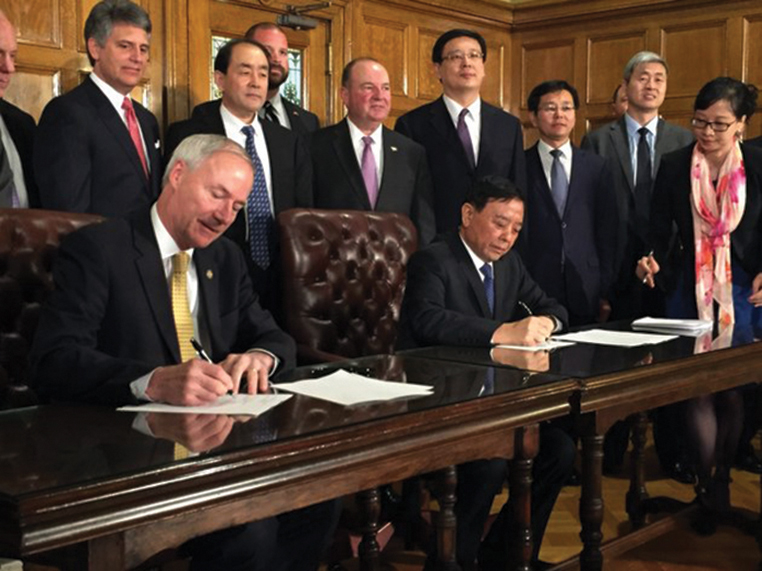 Sun Bio Material USA
Arkadelphia, Arkansas
Sun Bio Material USA is a new name in Arkansas, but it won't be for long. In 2016, Chinese-based Shandong Sun Paper Industry announced plans to build a paper mill in Arkadelphia, in southern Arkansas, and at the time referred to it as Shandong Sun Paper before changing its name to Sun Bio Material USA in 2017. It's the paper company's first facility in North America. The company will invest more than $1.36 billion in the bio-products mill and create up to 250 new direct jobs when the facility is fully operational in 2020. Company and state officials said they expected the project to employ 2,000 people during its construction and create an additional 1,000 jobs indirectly in the timber industry.
Company officials said they hoped to begin construction in the first half of 2017 on the mill, which will be used to convert wood into pulp to be used for paper production. The plant will produce a dissolving pulp that will be loaded to containers to be shipped back to China.
"Sun Paper made it clear that their top priorities were access to timber and a strong workforce in the manufacturing/ forestry sector. Arkansas met both of these qualifications with ease. We have a cost of doing business that is among the lowest in the nation and a spirit of cooperation between state and local government that makes locating a facility in Arkansas an efficient and organized process," said J.R. Davis, director of communications for the Arkansas governor's office.
"This project will be the most modern, the highest-efficiency, the most environmentally progressive factory in the pulp and paper industry in all of North America," said Sun Paper Chairman and Founder Hongxin Li.
Arkadelphia is located in the heart of Arkansas' timber industry with easy access to Interstate 30. Forests cover about 18.8 million acres – about half of the state – mostly in South Arkansas. Based in Shandong Province, Sun Paper employs 10,000 people worldwide and is China's largest privately owned paper-making enterprise.
Arkansas State Governor Asa Hutchinson said, "This is one of the largest private investments in history in the state of Arkansas. In a broader context, the mill will give a surge to the state's economy throughout the timber industry. I not only think about the 250 direct jobs, but also the long haulers and those in the fields in the timber industry that will benefit from this extraordinary project and investment."
"We expect Shandong Sun Paper [Sun Bio Material USA] to attract other industries related to the timber industry to our area," said Stephen Bell, president and CEO of the Arkadelphia Regional Economic Development Alliance. "We also expect Clark County to become a major hub for transportation, particularly rail service... We view Shandong Sun Paper [Sun Bio Material USA] as the cornerstone for growing our local and regional economy."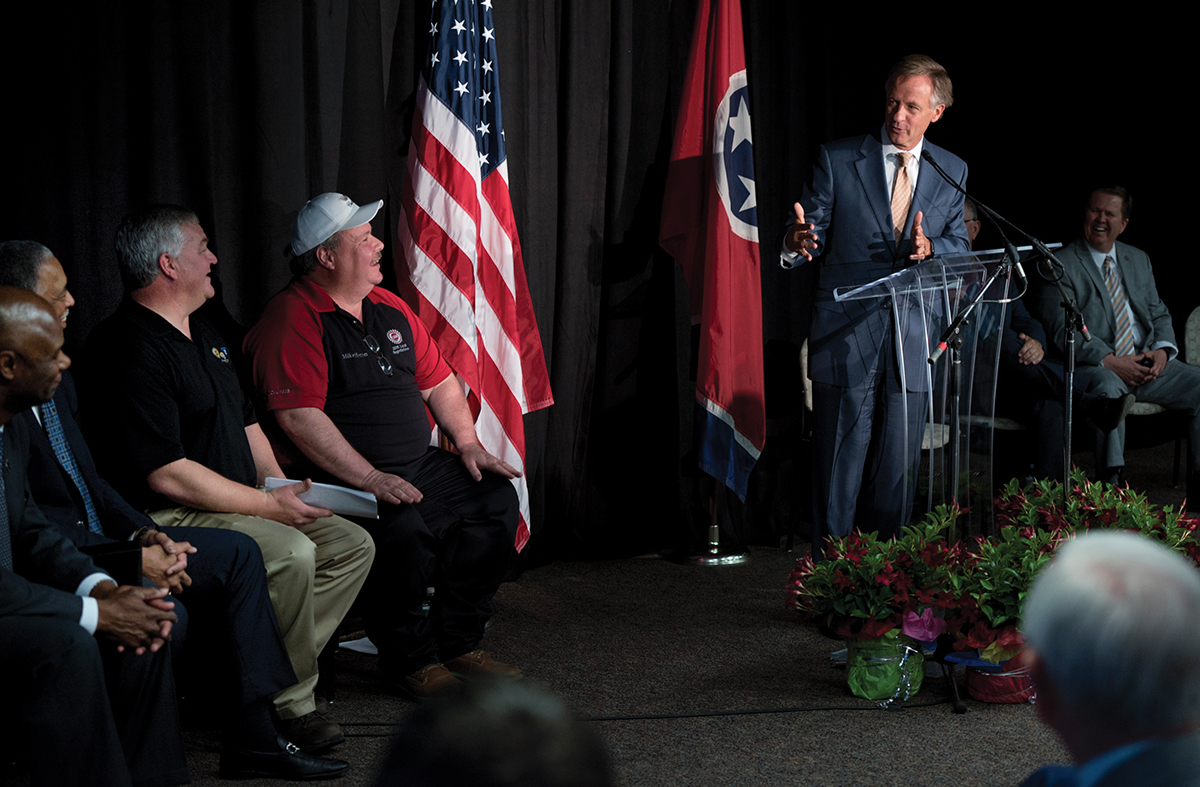 General Motors
Spring Hill, Tennessee
In Maury County, Tennessee, the good news from General Motors keeps coming. In October 2016, the automaker announced plans to add a third shift and 650 jobs to its Spring Hill Manufacturing to increase output of the recently launched Cadillac XT5 and GMC Acadia. Previously that year, in February of 2016, GM announced it would invest $788.7 million and create 781 new jobs for a new high-efficiency engine program and to modernize the vehicle programs there. That brings GM's total 2016 investment in the Spring Hill plant up to more than $1.02 billion.
Since 2010, the company has announced investments of over $2 billion for its Spring Hill facility. The site is a flexible vehicle assembly plant that currently produces the Cadillac XT5 and the GMC Acadia, as well four-cylinder engines and stampings used in several GM vehicles.
"We want to congratulate GM on another important investment in Spring Hill and its workforce," Tennessee Governor Bill Haslam said. "Tennessee has an incredibly strong business climate, and we continue to attract investment from companies that can choose to do business anywhere in the world. It is important to see long-time partners like GM continue to invest in Tennessee and create high-quality jobs here."
This project will have a direct economic impact of $5.2 billion and an indirect and induced impact of $7.4 billion. It will also have a direct employee impact of 1,431 jobs and an indirect and induced impact of 5,916 jobs.
"Tennessee has been recognized repeatedly as the strongest state in the automotive industry with over 900 automotive-related companies," Tennessee Department of Economic and Community Development Commissioner Randy Boyd said. "I want to thank GM for creating jobs that will have a lasting impact on Tennessee families."
"This investment will position GM and its workforce as continued leaders in powertrain manufacturing," said Arvin Jones, GM North America manufacturing manager. "It reinforces our absolute faith in this facility, and our strong commitment to this community and the state of Tennessee."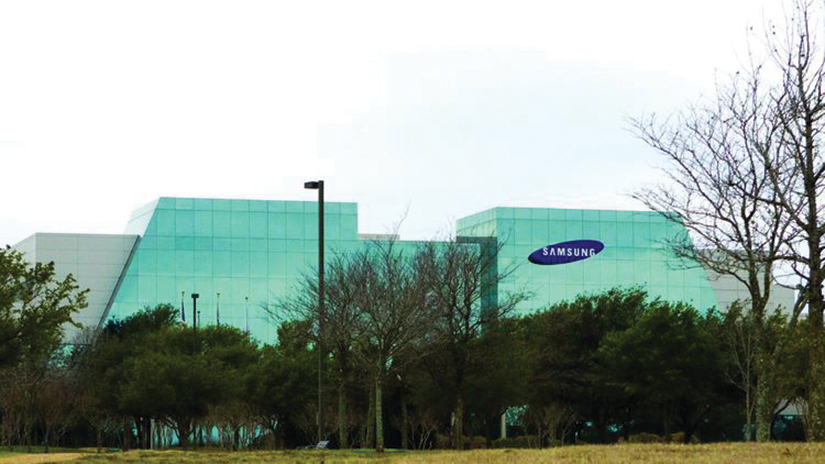 Samsung Austin Semiconductor LLC (SAS)
Austin, Texas
For Austin's semiconductor industry, Samsung Austin Semiconductor LLC (SAS) is the gift that keeps on giving. It started in 1996, when Samsung broke ground in northeast Austin with an investment of $1.4 billion. Providing an initial commitment to hire 700, the facility grew so quickly the job count rose to 1,600 by 2007. Benefiting from Austin's generous business environment, the company continued to expand and build on its success. In 2007, it constructed a $3.5 billion campus, making the Austin location the largest foreign investment in Texas and one of the largest single foreign investments in the United States.
Samsung announced in 2016 it will invest $1 billion more in the first half of 2017 to enhance its current System LSI production. This will help the company meet the growing demands in the industry for advanced system-on-chip (SoC) products, especially for mobile and other electronic devices.
"Samsung is a bellwether for Austin. As a company that the community and state partnered with to relocate here several years ago, they have far exceeded expectations," said Mike Rollins, president of the Austin Chamber of Commerce. "Samsung remains a shining example of what happens when we create a business-friendly environment.  The result is a win that enhances and sustains our community's ability to create a broad range of new jobs and economic opportunities for Austinites and their families."
With this latest investment, Samsung has invested $16 billion in Austin since 1997. The most current expansion will bring an additional 500 jobs to the area.
Samsung generates $3.6 billion in economic activity for the region and supports over 10,000 jobs. Its contribution to Austin is a big investment in the region's semiconductor cluster.
"We are committed to Austin and our contributions to the community," said Catherine Morse, general counsel and senior director of public affairs at Samsung Austin Semiconductor. "This is our home and we want to ensure our community is healthy and prospering. These investments will support this, while also ensuring our customers' growing needs are met."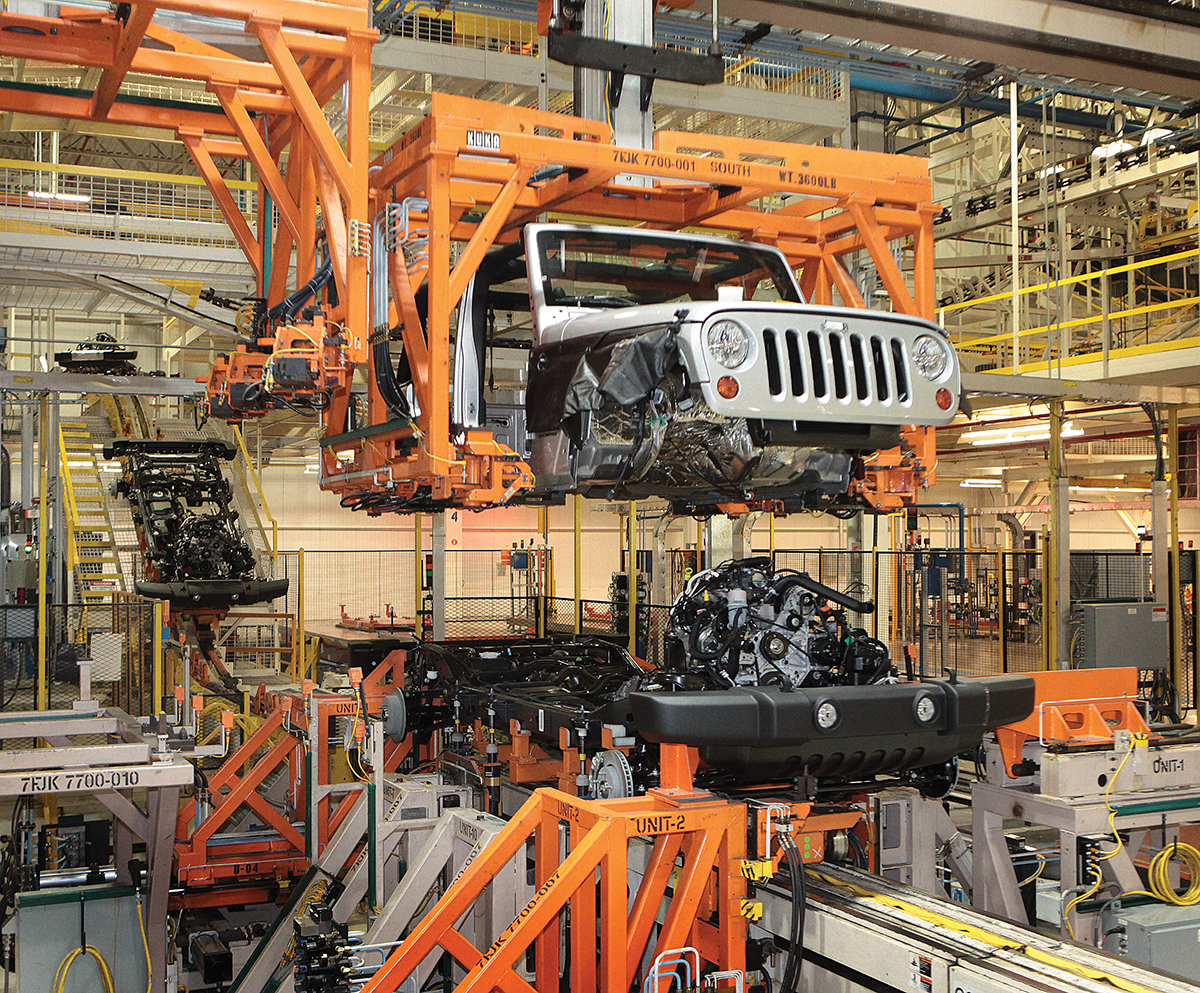 FCA US (Fiat Chrysler Automobiles)
Toledo, Ohio
Fiat Chrysler Automobiles, now known as FCA US, is a North American automaker with a new name and a long
history. Headquartered in Auburn Hills, Michigan, FCA US designs, engineers, manufactures and sells vehicles under the Chrysler, Jeep, Dodge, Ram and FIAT brands.
In July 2016, FCA US announced it will invest $700 million in the Toledo Assembly Complex to retool its North plant for the next generation Jeep Wrangler and the Wrangler Pick-Up Truck. As a part of this project, FCA US expects to create approximately 700 new jobs. The project ensures the iconic Jeep Wrangler will continue to be manufactured in Toledo. In addition, the approximately 700 jobs the project will create, 4,485 will be retained.
"Continuing the heritage of Jeep in Toledo, we are thrilled that FCA is investing $700 million with a focus on the future for the next generation of the Jeep Wrangler," said JobsOhio President and Chief Investment Officer John Minor.  "We are pleased that the company's confidence in Ohio means about 700 new jobs will be added to the facility."
"The expansion of our Jeep lineup has been and continues to be the key pillar of our strategy," said FCA Chief Executive Officer Sergio Marchionne. "Our commitment to internationalize the Jeep brand is unwavering, and with these last moves, we will finally have the capacity to successfully penetrate markets other than the U.S., which have historically been denied product due to capacity constraints."
The investment assures that Jeep, a vehicle with a decades-long Toledo manufacturing heritage and an iconic worldwide recognized brand, remains at its Northwest Ohio home. As a result of FCA's investment in the Jeep Wrangler, Dana, an axle supplier for the Jeep Wrangler, broke ground in August of 2016 on an expansion near the Wrangler site. This project will add 300 employees at the plant by the year 2020. Dana and Jeep have a long history. The company has been building parts for the Wrangler since the start.
According to Bob Pyle, president of light vehicle driveline technologies for Dana, "Dana was part of the team that designed the original Jeep. We were responsible for the four-wheel drive systems."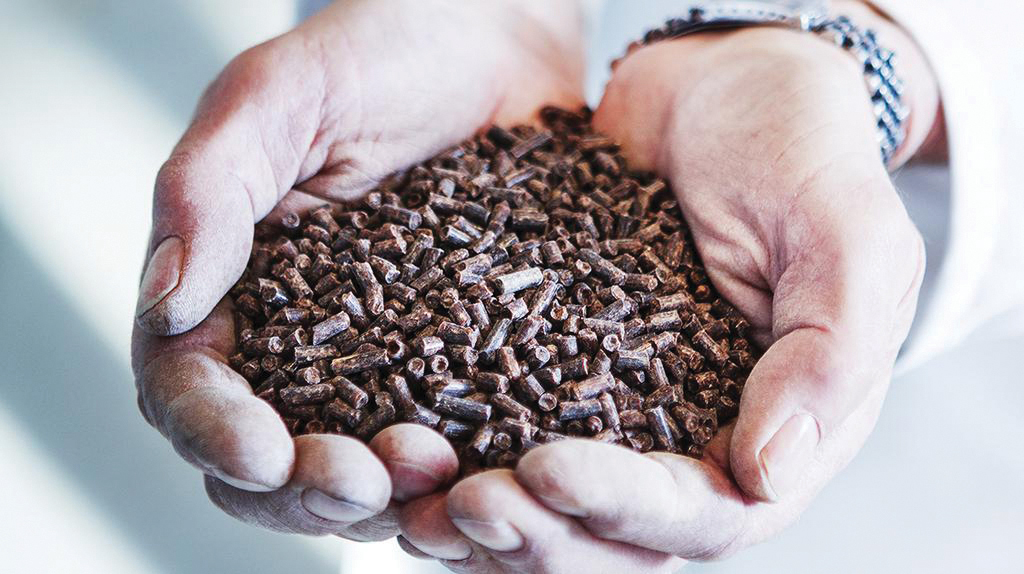 Cargill, Calysta, Inc.
Memphis, Tennessee
Two companies have come together to bring scores of new jobs to Memphis.
Cargill, Incorporated and Calysta, Inc., along with several third-party investors, plan to build the world's largest gas fermentation facility in Memphis to produce Calysta's FeedKind protein, a family of sustainable, traceable nutritional ingredients for fish, livestock and pets. Upon completion of the plant, the new venture expects to initially hire 75 permanent employees and expand to 163 people when the plant is at full ramp-up.
The new venture plans to build and operate this facility on Cargill's 69-acre property where Cargill currently produces corn oil and stores and distributes sweetener products. The facility is expected to come online in late 2018, producing up to 20,000 metric tons per year of FeedKind protein initially and expanding up to 200,000 metric tons per year when operating at full capacity.
"Cargill has been a part of the Memphis community for 40 years. With the strong support of the state of Tennessee, Shelby County and city of Memphis, we are pleased that the venture chose to locate the facility in Memphis," Cargill's Global Vice President of Bioindustrial Brian Silvey said.
"Calysta is very pleased to be joining in this new venture with Cargill in Memphis to open the first U.S. manufacturing plant for FeedKind protein," added Calysta President and CEO Alan Shaw, Ph.D. "We look forward to partnering with the city of Memphis and the state of Tennessee to bring the next generation of sustainable aquaculture products to market."
The Cargill, Calysta joint venture represents a $661 million investment, which will have a direct economic impact of $364.5 million and an indirect and induced impact of $517.1 million. Officials expect an additional impact of 296 induced jobs.
"Since 2010, Tennessee's manufacturing sector has gained 45,402 jobs, which is the fifth-biggest gain among all U.S. states, and I thank Calysta, Cargill and the other investors of this newly created venture for adding jobs to this substantial sector," said Tennessee Department of Economic and Community Development Commissioner Randy Boyd. "On behalf of Team Tennessee, I appreciate this venture for recognizing the advantages of doing business in Tennessee and for initially creating 75 new jobs at its new Memphis operations."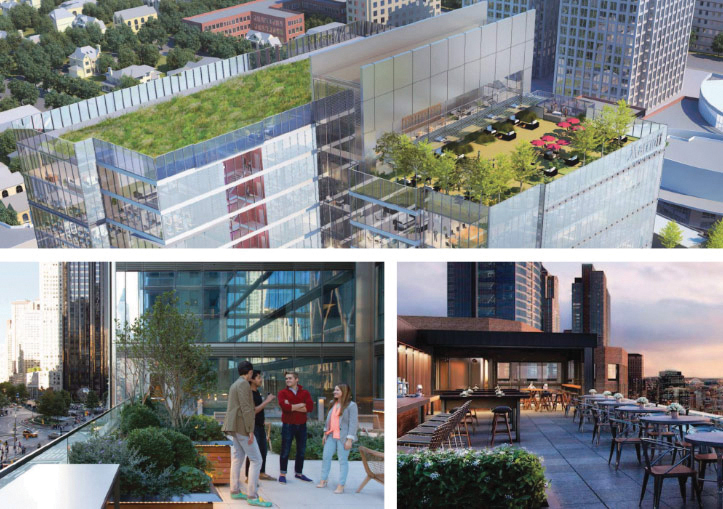 Marriott International, Inc.
Bethesda, Maryland
Hotelier Marriott International has reaffirmed its long-standing commitment to the Bethesda, Maryland, area. It announced it is going to relocate its global corporate office from its current location in Bethesda to a new, state-of-the-art, build-to-suit $600 million facility located in downtown Bethesda in Montgomery County.
According to Montgomery County Executive Ike Leggett, Marriott generates about $90 million per year in net state and county income taxes. He also said construction of the new headquarters building is anticipated to create about 3,000 jobs.
"This retention shows the company's continued confidence in Maryland is very significant in our ability to attract new companies to the area," said Karen Glenn Hood, director of media relations and public affairs at the Maryland Department of Commerce.
The county has been Marriott's home for more than 60 years. The new complex will house more than 3,500 employees in approximately 700,000 square feet of leased office space. The new facility will also include a 200-plus room, Marriott-branded hotel that will be built on the site.
"Marriott has been headquartered in Montgomery County, Maryland, for more than 60 years and we intend to remain close to our roots. Our goal is to provide a cutting-edge workspace for our associates that offers state-of-the-art technology, modern amenities and access to a range of transportation options," said Marriott President and CEO Arne Sorenson. "We also plan to manage a new 200-plus room Marriott-branded hotel to be built on the site, which will be a significant economic driver for the community. After a comprehensive review of many excellent options in Washington, D.C., as well as Arlington and Fairfax counties in Northern Virginia, and North Bethesda, we have narrowed our search to downtown Bethesda, an area which offers multiple sites that meet our priority needs," he added.
"Marriott is a world-class company with deep roots in our state, and their decision to continue growing their business right here in Maryland is tremendous news," said Governor Larry Hogan. "For over 60 years they have been a vital member of our business community, employing thousands of Marylanders, and making a real and lasting positive impact on our state's economy."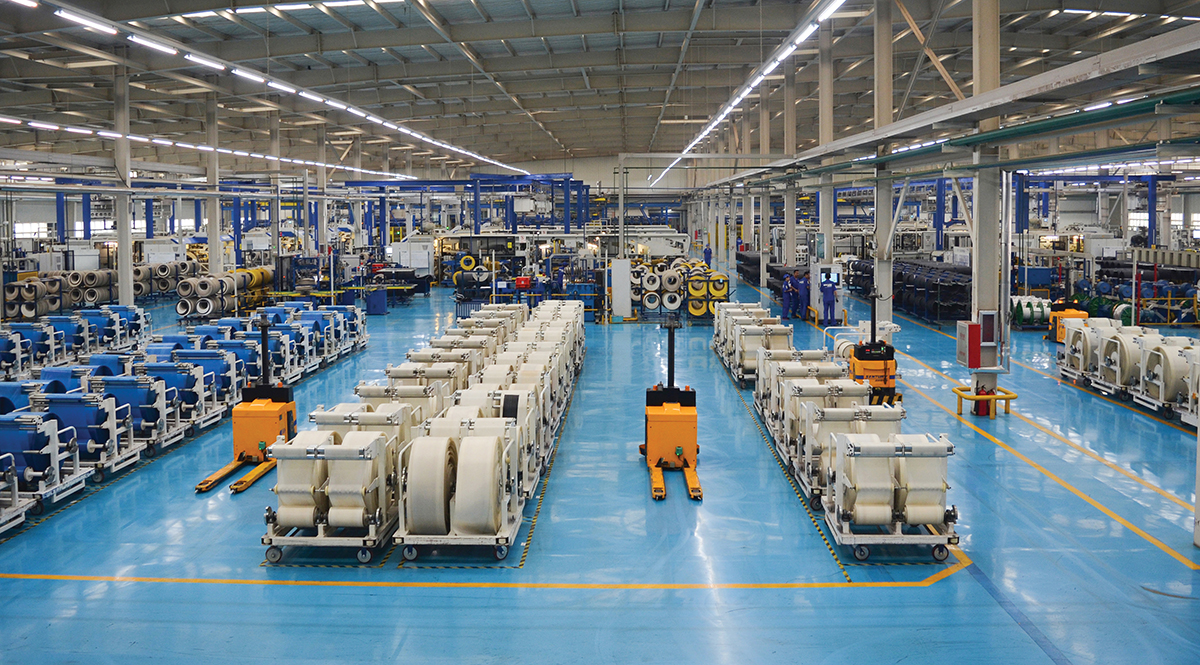 Sentury Tire
LaGrange, Georgia
Sentury Tire wasn't just kicking tires when looking to expand to Troop County, Georgia, in the central-west part of the state. Sentury Tire, the fifth-largest and fastest-growing tire manufacturer in China, will create more than 1,000 jobs and invest $530 million in a car and light truck tire manufacturing operation in LaGrange to support the company's existing customer base in North America.
Sentury Tire will build a new 400-acre, 1.4 million-square-foot new-generation factory and research center that will create jobs in production, national sales and marketing, warehousing and distribution. The research and development center will employ highly qualified technical personnel. Operations also will include an on-site proving grounds, test track, sales and marketing offices and extensive warehousing and distribution facilities.
"We are very happy to select LaGrange to locate our North American manufacturing," said Rami Helminen, executive vice president at Sentury Tire. "The education systems and high-quality workforce complement our leading-edge technology in the production and research and development. We are confident that Georgia has the infrastructure that can help us build a successful logistical operation to supply our growing aftermarket dealer sales and OEM sales to auto manufacturers in the North American market. We anticipate production to start in 2018 and will build up to our projected manufacturing capacity of 12 million passenger and light truck tires."
Sentury Tire specializes in the advanced manufacturing of tires for use in the automotive and aerospace industries. The company is a leader in highly intelligent tire manufacturing processes that increase efficiency and minimize production times. Robotics plays a crucial role in the production process. The company's facility in LaGrange will be heavy on automation, much like its "smart factory" in Thailand.
This facility is about 70 miles south of metro Atlanta, amid a rapidly growing global automotive manufacturing and supplier business hub. While located 16 miles from the Kia Motor Manufacturing Georgia facility, Sentury's LaGrange facility is not a Kia supplier, and helps bring diversity within the industry to this region and solidifies this region's role as a manufacturing hub.
"Sentury Tire's commitment to locate in LaGrange speaks to Georgia's business-friendly climate and the strong relationship we maintain with our economic partners in China" said Georgia Governor Nathan Deal. "We value Sentury Tire's investment in Georgia and the vision of the company's leadership for continued growth in Troup County. I am positive that Georgia's automotive manufacturing and technology capabilities will be assets to Sentury Tire as the company serves a growing customer base."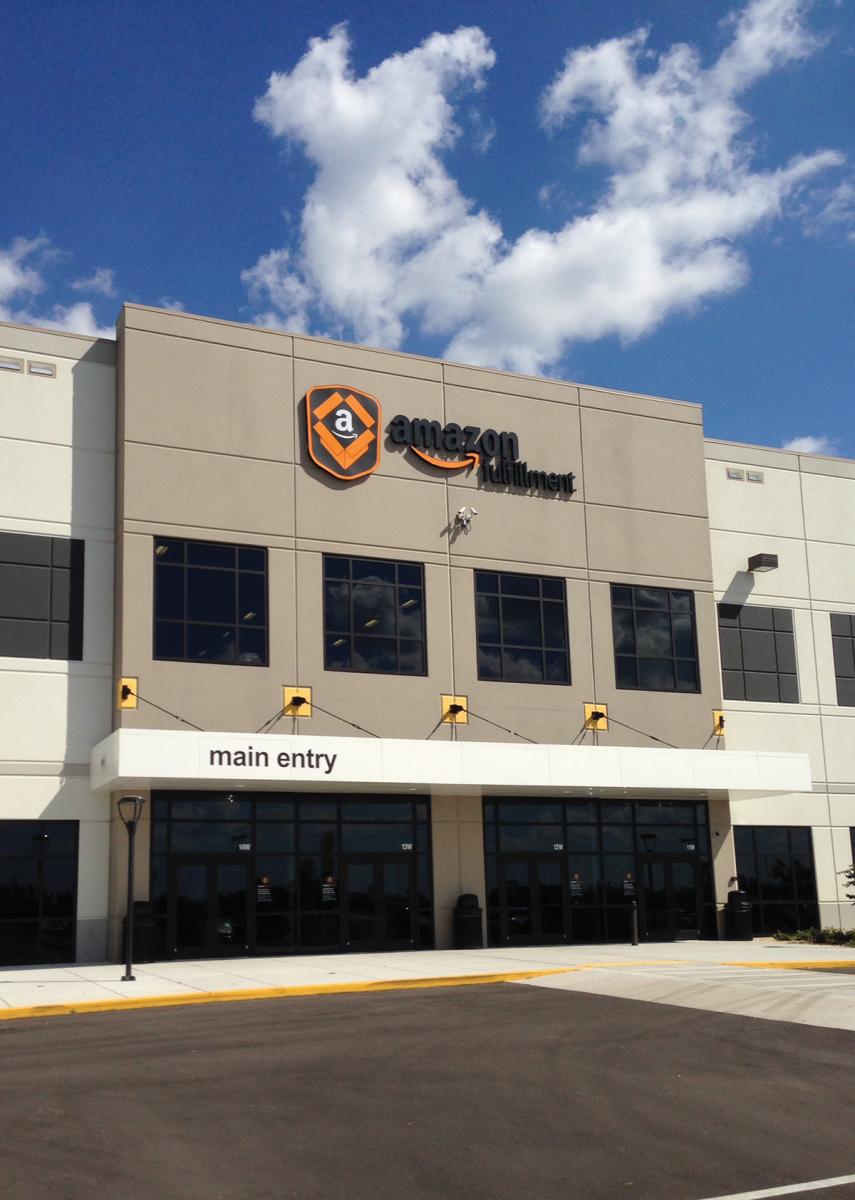 Amazon.com, Inc.
Will, DuPage and Madison Counties, Illinois
Amazon will be greatly expanding its presence in Illinois following several new facility announcements in 2016. The world's largest e-commerce retailer is planning to open six new fulfillment centers in Illinois – four in suburban Chicago and two in the Metro East area of the southwest Illinois. These six facilities represent an aggregate capital investment of $500 million and will bring 6,000 new jobs to the state.
The six new facilities will range in size from 700,000 square feet to 1.4 million square feet. The largest of the new fulfillment centers will be in Aurora, which is anticipated to employ 1,000 workers.  However, job creation will be greater for the fulfillment centers in Joliet and Monee with each Amazon facility expected to employ 2,000 workers. 
"In just over two years, Illinois has proven itself to be an ideal location from which Amazon can continue offering customers our vast selection and superfast shipping speeds," said Akash Chauhan, Amazon's vice president of North American operations. "We're excited to be growing and creating even more full-time jobs that offer comprehensive benefits on day one as well as generous maternity and parental leave benefits."
In addition to competitive wages and comprehensive benefits, Amazon also offers employees innovative programs like Career Choice, where it will pre-pay 95 percent of tuition for courses related to in-demand fields, regardless of whether the skills are relevant to a career at Amazon. Since the program's launch four years ago, more than 7,000 employees in 10 countries have pursued degrees in game design and visual communications, nursing, IT programming and radiology, to name a few. The company also recently announced a commitment to hire 25,000 military veterans and spouses in the U.S. during the next five years and train 10,000 in cloud computing.
"By expanding its investments and operations in Illinois, Amazon will employ thousands more hardworking residents to grow our economy," Illinois Governor Bruce Rauner said. "Amazon is a global business leader, making significant commitments to Illinois and our workforce. This expansion is a vote of confidence in the state's new way of doing economic development in Illinois.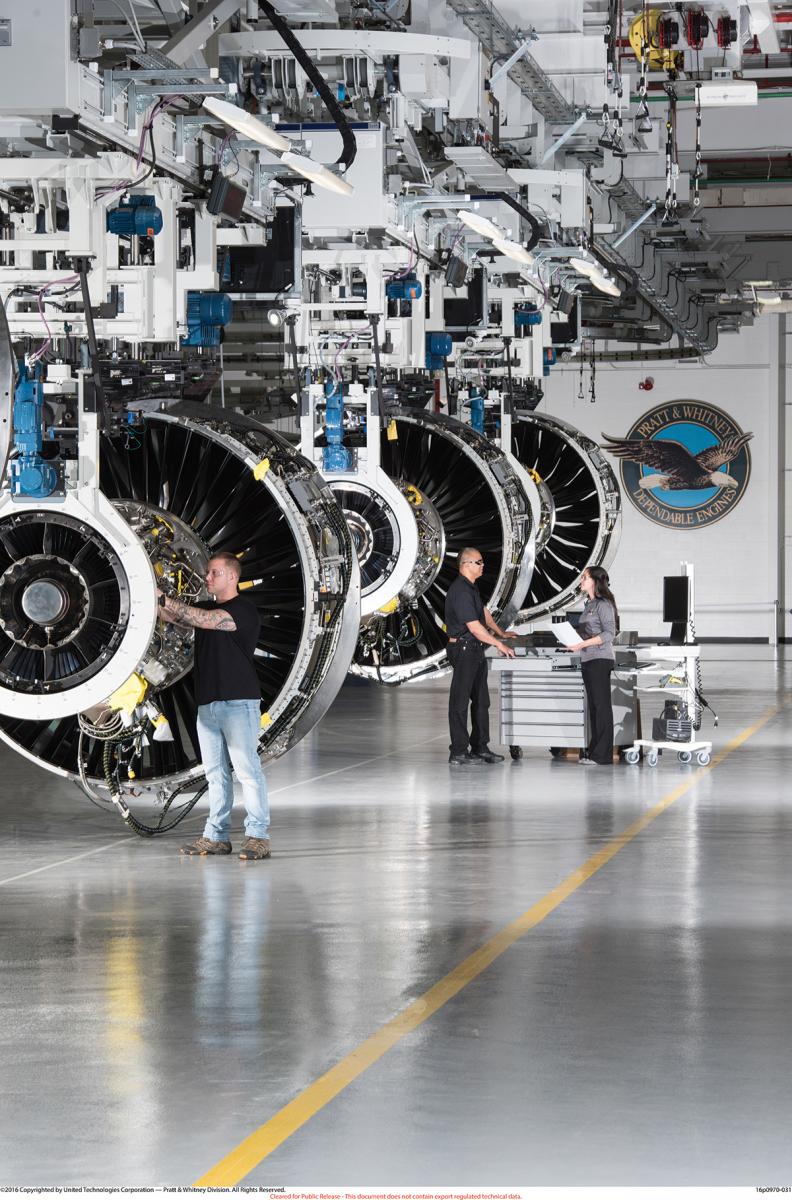 Pratt & Whitney
East Hartford, Connecticut
Aerospace leader Pratt & Whitney will add about 8,000 jobs and invest $500 million to expand its campus size in Connecticut over the next decade as part of a major worldwide expansion. The United Technologies Corp. subsidiary has been a strong presence in the state and the advanced manufacturing industry worldwide. Pratt & Whitney currently has about 9,500 employees in Connecticut and the company hired 1,500 people between January 2015 and September 2016 from Connecticut alone.
Pratt & Whitney expects to double production by 2020 and double it again by 2027, with much of that growth driven by the company's new turbofan jet engine.
"We can't hire fast enough. The thing that keeps us up at night is 'are we going to have enough people and are they going to have the right skill set,'" said Pratt & Whitney CEO Robert Leduc. "Right now, we have the biggest backlog since World War II. We have about $1 trillion of business in our backlog, and we've been able to do that through innovation."
Leduc said Pratt's global workforce will increase by 25,000 employees in the next 10 years, with about a third of those new hires in Connecticut. He expects Pratt to hire 1,000 engineers in the state in the next year and add another 1,000 manufacturing jobs over the same period.
Pratt & Whitney participates in numerous community service events throughout the state and is in support of various charitable organizations.
Leduc said, "We feel a responsibility to the communities in which we work and play and live. We don't mind doing what we need to do in our communities because those that have should do for those that don't."
Microsoft Corp.
West Des Moines, Iowa
Microsoft is set to build its largest data center in the U.S. in West Des Moines, Iowa.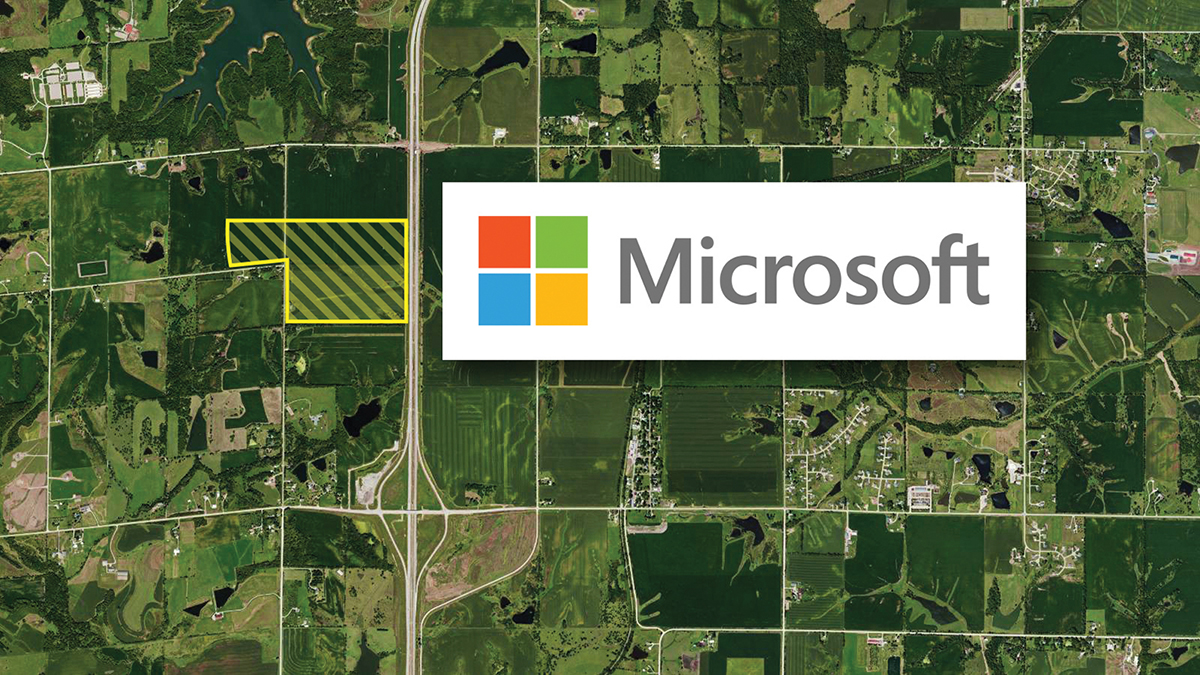 The project, called "Project Osmium," will be a four-phase regional data center and will be located on the southwest side of West Des Moines. The first stage will represent a $417.17 million investment and will create 57 jobs, with 11 of them paying at least $27.92 an hour. Iowa's High Quality Jobs (HQJ) program awarded Microsoft tax benefits for phase one.
The area surrounding Project Osmium will receive infrastructure upgrades such as power lines, streets, water lines and sanitary sewer lines that will help accelerate the development of over 5,000 acres of land in northern Warren and Madison Counties.
This data center and associated support infrastructure will house servers and computer equipment to operate large-scale web portal services as part of Microsoft's online services businesses.
This is the third multi-stage data center being built by Microsoft in Iowa. The company has already repeatedly expanded its 'Project Mountain' data center, as well as its $1.1 billion 'Project Alluvion' facility, with further upgrades on the way.
"Microsoft could build these data centers anywhere in the world, and they've chosen our city, now in four different counties, for their investment," said West Des Moines Mayor Steve Gaer. "We have proven ourselves as a development-ready community with a quality of life standard that is attractive to major players in the tech arena."
When all three data centers are done, Microsoft will have invested about $3.5 billion in West Des Moines. The addition of a third data center in the state is expected to put Microsoft in the running as the corporation that has made the largest investment in Iowa.
"We have made a name for ourselves in Iowa in the data center world," said Iowa Governor Terry Branstad.
West Des Moines has been a data center location for Microsoft since 2008 when the software giant began planning for Project Mountain, its first data center in Iowa, to support increased demand for its cloud services.
Jushi Group Co., Ltd.
Columbia, South Carolina
China Jushi, a global manufacturer and promoter of fiberglass products, is establishing its first U.S. fiberglass manufacturing operations with an 80,000-ton production line in Richland County, South Carolina, a $400 million capital investment.
Jushi's announcement of opening a new facility in Richland County was a huge win for the area and will create 800 new jobs in central South Carolina. The facility is a coup for Richland County and Columbia, which has seen neighboring Lexington County and other Midlands counties like Sumter lead in economic announcements. Richland County has been hampered by a lack of developed sites, making this announcement the largest the county has seen in 25 years.
Headquartered in Zhejiang, China, China Jushi is a leading supplier of fiberglass reinforcements and fabrics to the reinforced plastics industry worldwide. With more than 20 years of experience in the U.S. market, Jushi already has a strong brand influence in American markets. The new production line is designed to supplement the growing composite material industry in the United States.
"The Jushi USA project is a big move for the strategic development of China Jushi," said Zhang Yuqiang, CEO of China Jushi. "As the leading fiberglass manufacturer in the world, China Jushi will constantly provide top-grade products and excellent customer service for the global market. With the dynamic development of the American composite global market, plus the great support from South Carolina state government and Richland County, we believe that this USA project will achieve great success. Also, we always welcome talented people to join Jushi USA and witness the growth of Jushi in the American fiberglass industry."
Since 2011, Chinese firms have announced approximately $800 million in capital investment in South Carolina, bringing nearly 2,000 new jobs to the state. Last year, China was the state's top export partner, accounting for $4.4 billion of the state's export sales total.
"South Carolina's workforce has proven to the world that we can build planes, cars, tires and carbon fiber, and now because of China Jushi's investment in Richland County, we are going to be making fiberglass products for one of the biggest companies in the market. This investment, which means 800 new jobs for South Carolinians, is a huge win for our state, and we couldn't be more excited to prove to this fantastic company that its first U.S. fiberglass manufacturing facility is in great hands in Richland County," said Nikki Haley, who at the time was the Governor of South Carolina.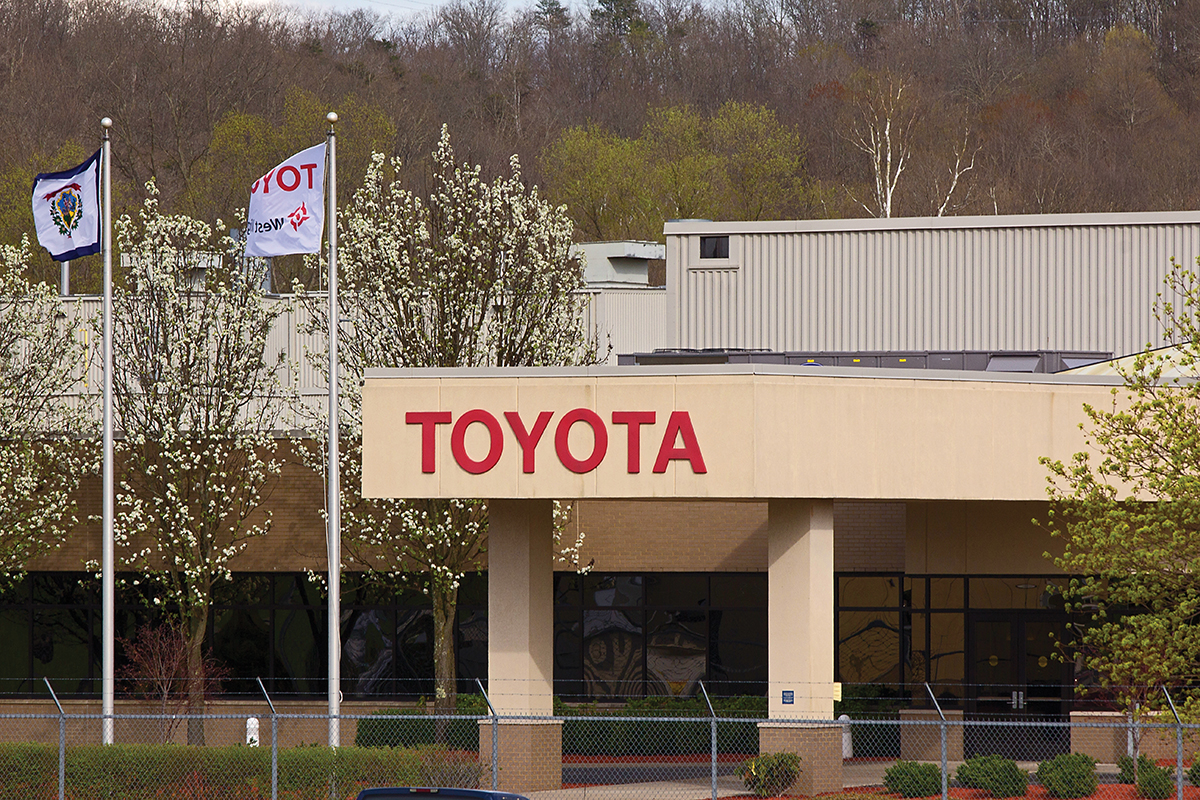 Toyota Motor Manufacturing West Virginia
Buffalo, West Virginia
Toyota's presence in Putnam County, West Virginia, is in overdrive. Since opening in 1996, Toyota Motor Manufacturing has expanded eight times. Now, the automaker is going for nine.
The latest expansion is a $400 million investment over the next four years that will further modernize its operations to provide products of the future to customers. Among the projects is a conversion of the current generation six-speed transmission lines to next generation eight-speed transmission lines.
The plant now has about 1,600 employees. A recent study by the Center for Automotive Research indicates that for every one Toyota job in West Virginia, there are nearly two other jobs created across the state.
"Toyota has confidence in the high-quality work of our West Virginia team members," said Dr. Shoichiro Toyoda, honorary chairman, Toyota Motor Corp. (TMC). Dr. Toyoda, who led the decision to build the plant in West Virginia, added, "Twenty years ago, we fell in love with not only the beautiful countryside of West Virginia, but the people. We are very proud of the incredible accomplishments this plant and the team members have made. The future is bright."
Toyota Motor Manufacturing produces more than 650,000 four- and six-cylinder engines and 740,000 transmissions a year. The company works with more than 100 U.S. parts and commodities suppliers, including five located in West Virginia. The 1.9 million-square-foot plant is the only Toyota facility in North America that manufactures both engines and transmissions. The West Virginia plant was the first outside of Japan to produce 10 million powertrain units.
The Putnam County Development Authority, West Virginia Development Office and other groups have been involved in Toyota's decisions to continue investing in West Virginia. The most recent investment made by Toyota was not a product of economic packages or incentives, but simply a product of Toyota's success and growth with its West Virginia operations. 
"The success of Toyota's Buffalo plant showcases how skilled and dedicated West Virginia's workforce is," West Virginia Governor Earl Ray Tomblin said. "The men and women who manufacture the parts and make the plant run have welcomed and risen to every new challenge, making multiple innovations and expansions possible over the past two decades."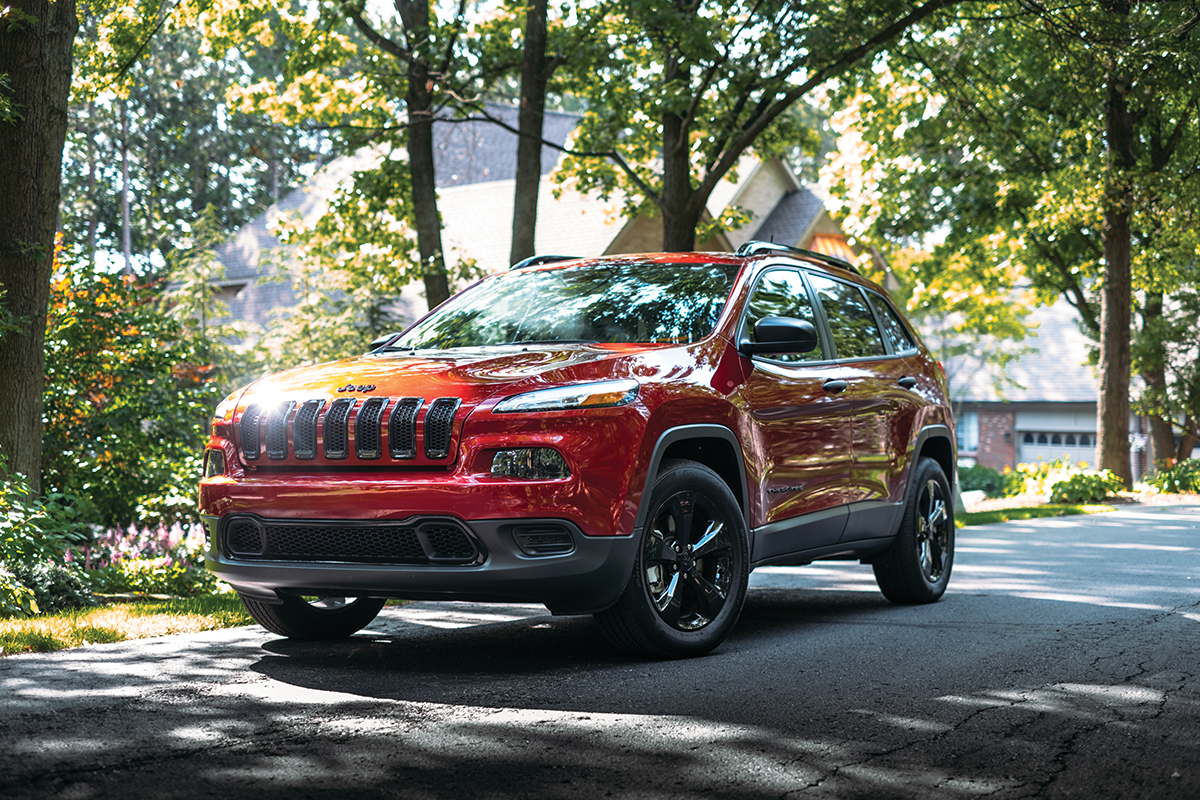 FCA US (Fiat Chrysler Automobiles)
Belvidere, Illinois
To respond to auto buyers' continued demand for SUVs and trucks over cars, Fiat Chrysler Automobiles, now known as FCA US, announced plans to retool some of its plants for increased production of those heavy duty vehicles. That's a boon for its Belvidere Assembly Plant, in Belvidere, Illinois. The North American automaker is investing $350 million in the Belvidere facility for production of the Jeep Cherokee, which will result in 300 new jobs.
The company is currently producing the Jeep Cherokee in Toledo, Ohio, and will transition to Illinois in 2017. Headquartered in Auburn Hills, Michigan, FCA US designs, engineers, manufactures and sells vehicles under the Chrysler, Jeep, Dodge, Ram and FIAT brands.
The shift in production also brings new automotive suppliers to the area, resulting in an immediate impact on the region's economy. For example, in the second half of 2016, Magna Exteriors began construction on a 225,000-square-foot facility – a $42 million investment which will employ 443 workers. In addition, Yanfeng Automotive Interiors began construction on a 336,000-square-foot facility. As a result, the region is expected to see an additional 245 to 700-plus workers in the region, bringing a multiplier effect on the local economy. 
"This investment will strengthen the FCA US presence in Illinois and create good-paying manufacturing jobs for Illinois residents," Illinois Governor Bruce Rauner said. "We're proud FCA US chose Illinois for production of the Jeep Cherokee. Illinois has lost many of the manufacturing jobs that made our economy strong. We hope to continue to build on this success and get Illinois manufacturing growing again."
"We are thrilled FCA US decided to bring the Jeep Cherokee to the Belvidere Assembly Plant and expand their Illinois workforce," Illinois Department of Commerce Acting Director Sean McCarthy said. "The region's experienced, productive workforce and access to the nation's transportation network will help FCA US continue the success of the Jeep Cherokee. This investment will also have a multiplier effect on the regional economy, growing the manufacturing and auto supplier ecosystem in the Northern Stateline region."
Special Mention of Noteworthy Energy and Petrochemical Investments
Once again, the energy sector continues to deliver incredible amounts of capital investment throughout our nation. This year, we've recognized eight projects in four states that represent a whopping $30,625,000,000 capital investment in 2016. These projects include both new investments and expansions – a clear indication that energy is thriving.
These companies are:
Driftwood LNG LLC, in Calcasius, Louisiana, with a jaw-dropping $12 billion investment; Shell Chemical Appalachia LLC in Beaver Potter Township, Pennsylvania, with a $6 billion investment; ExxonMobil in Beaumont, Texas, with a $1.2 billion expansion; Monsanto, in Luling, Louisiana, with a $975 million expansion; Flint Hills Resources in Rosemount, Minnesota, with a $750 million refinery expansion; LyondellBasell, in La Porte, Texas, with a $700 million investment; Raven Petroleum in Duval, Texas, with a $500 million investment; and Venture Global LNG in Plaquemines, Louisiana, with a $8.5 billion investment.
Trade & Industry Development congratulates these companies and their communities. The impact is truly tremendous.   T&ID