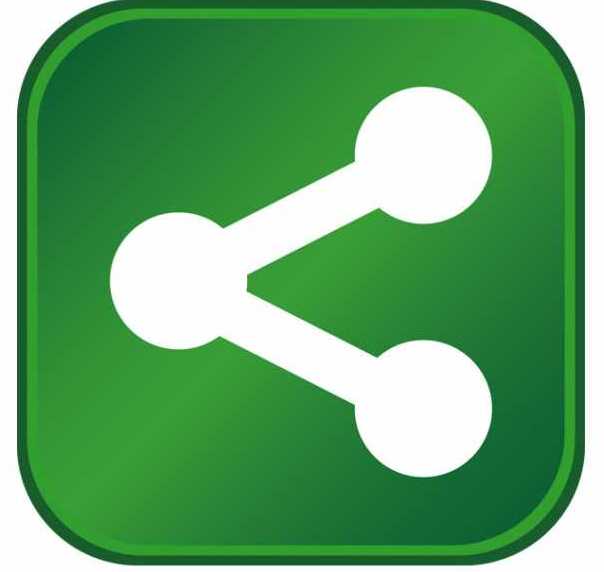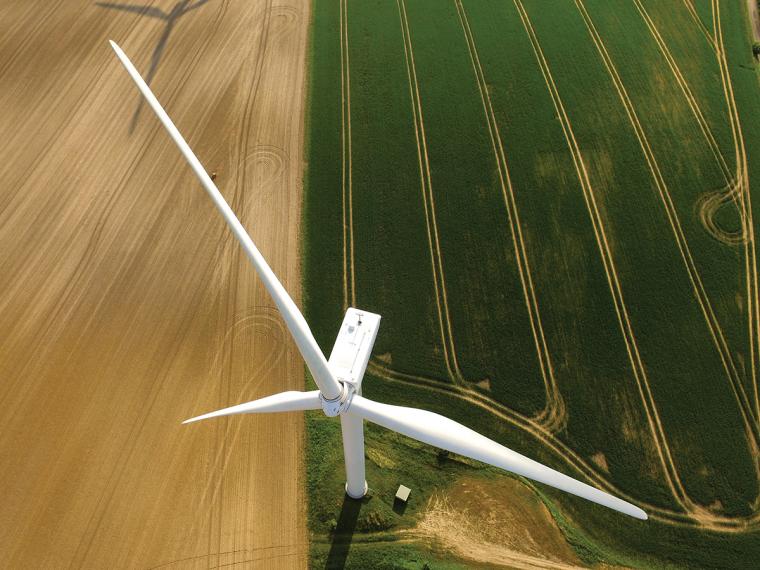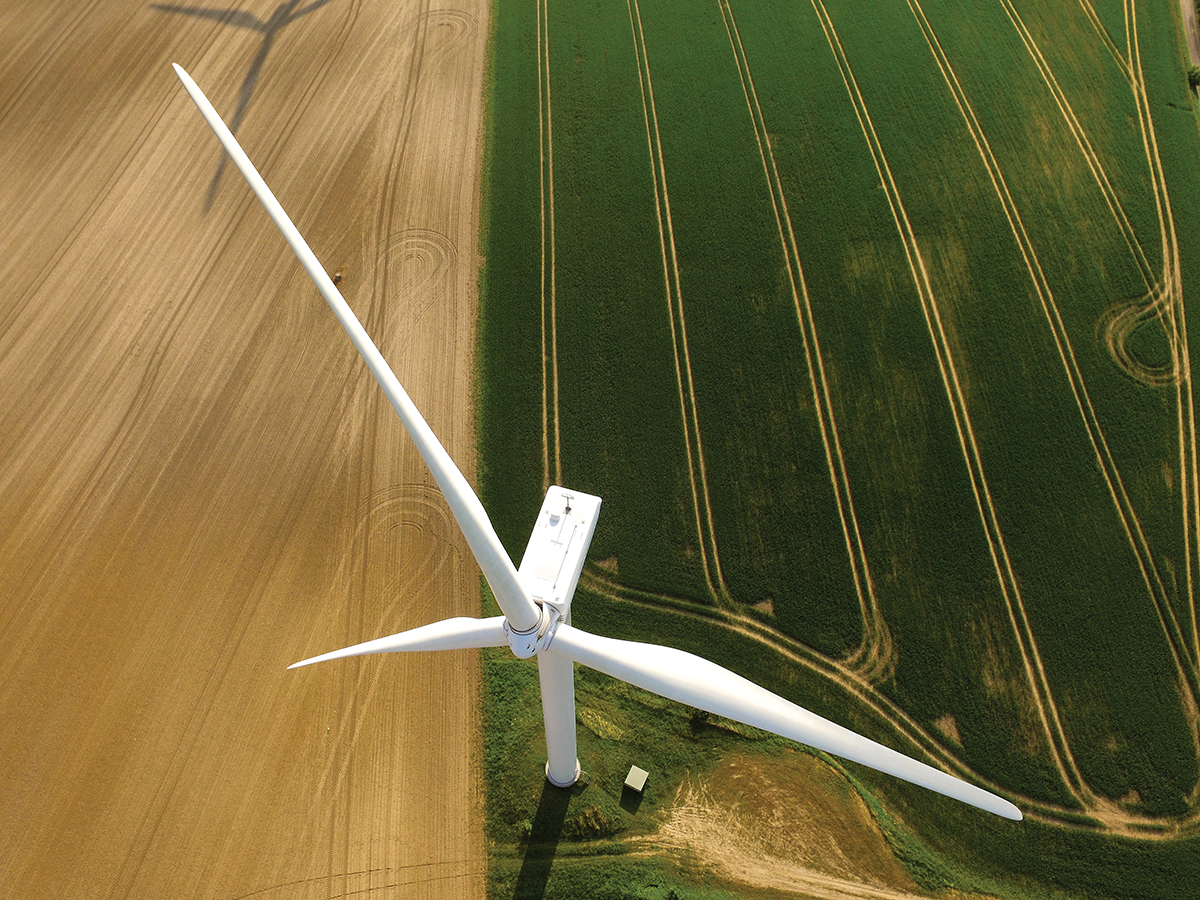 Clean industry initiatives are a major business driver throughout the country and take a number of forms. A number of Texas communities, which has been called the "Saudi Arabia of wind power," are tapping into the power of wind to generate energy, jobs and economic development. In fact, more than 100,000 Americans work in the wind energy industry, with over a quarter of these jobs in manufacturing.
In other areas, corporations are finding ways to go green, realizing that clean industry saves money, benefits the environment and also is a sound business practice. See what clean industry initiatives mean to different communities throughout the country.
Renewable Energy Spurs an Entire Clean Industry Sector
Southern Idaho
Southern Idaho is a hotbed of clean industry. Because it offers easy access to commercial energy in all five renewable energy sectors – hydro, wind, geothermal, biomass and solar – it's a clear choice for companies that are conscious of their carbon footprint and are looking for ways to reduce their impact on the environment.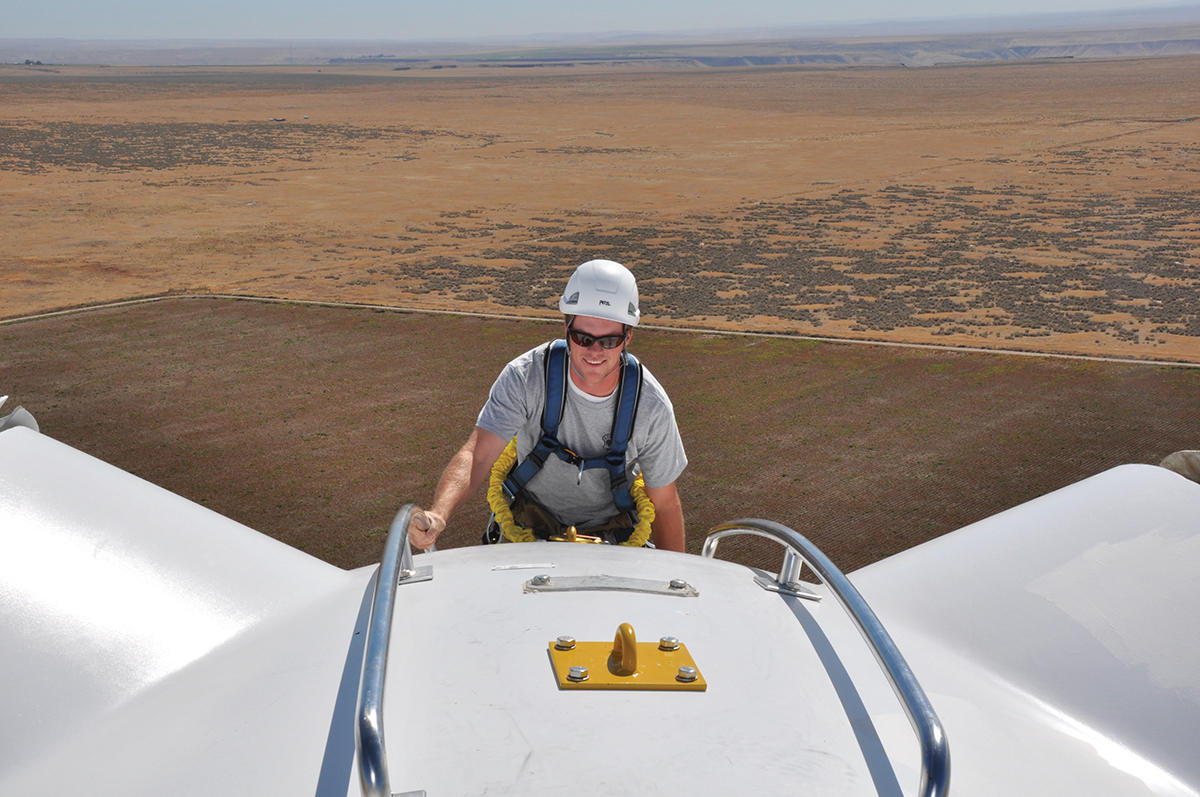 "Clean industry can locate in Southern Idaho knowing that our energy infrastructure is designed to not only have a minimal impact on the environment, but also keep their operations up and running at full speed," said Connie Stopher, executive director of Southern Idaho Economic Development Organization.
Another draw for clean industry in the region is the College of Southern Idaho (CSI), which offers a Renewable Energy Training Facility to provide the workforce to support the growing demand for clean energy.
Clif Bar is one notable highly sustainable business in the area. Its 275,000- square-foot manufacturing facility is LEED certified and a prime example of how a food processing facility can be green.
"Not only that, but Clif Bar promotes green initiatives with their employees by supporting things such as energy efficient upgrades at home, carpooling, and riding a bike to work," said Stopher.
Glanbia Foods, one of the world's largest manufacturers of American-style cheese, opened its LEED certified headquarters and innovation center in downtown Twin Falls in 2013.
"This was a great example of being able to develop green facilities in a historic downtown setting," added Stopher.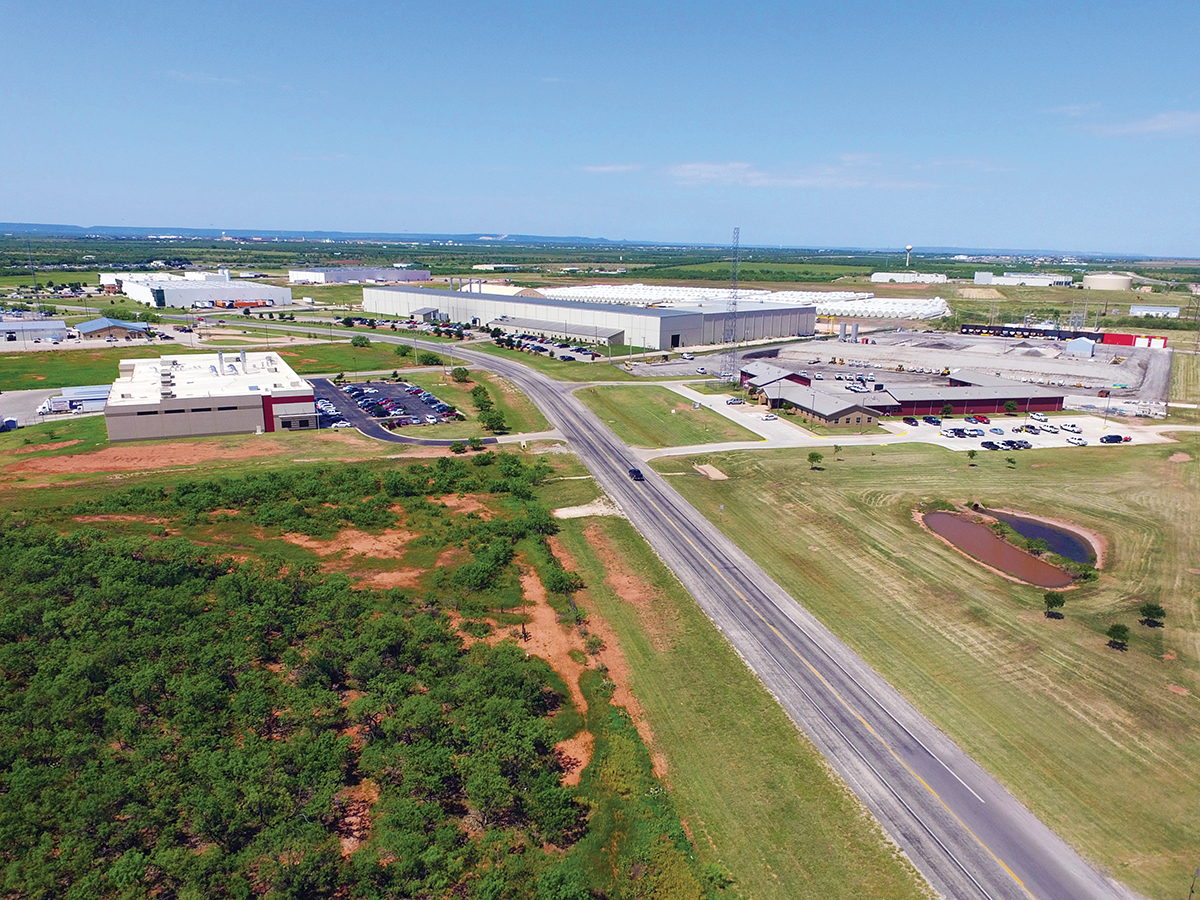 Abundant Wind Fuels an Entire Industry
Abilene, Texas
Abilene, Texas is wind central, according to the Abilene Industrial Foundation. This due to the region's steady winds and a large transmission infrastructure built to bring electricity from the wind farms in western part of the state to major cities such as Dallas, San Antonio and Houston. The American Wind Energy Association said that 5,000 megawatts of wind power are under construction. In addition to the abundant wind farms in the area, Abilene also is home to a number of companies that provide parts and service to the wind farms.
This includes Broadwind Energy, which manufactures wind towers and monopoles for on- and off-shore wind energy. The company is in the midst of an expansion of its plant that manufactures monopoles. The poles are the base that upholds the power nacelle at the top where the turbine sits. Another company in the wind sector is Austrian-based Run Energy. With approximately 200 employees, Run Energy provides operations, maintenance, installation and technical services for the energy and environmental industries.
"Run Energy is one of many companies across the Texas landscape that manage and service wind farms," said Justin Jaworski, executive director of DevelopAbilene.
"Clean industry companies are drawn to our location, workforce and incentives, including up-front capital to purchase land, building and equipment," added Jaworski. "We have helped a number of companies locate here – and we're willing to work with each one on a case-by-case basis."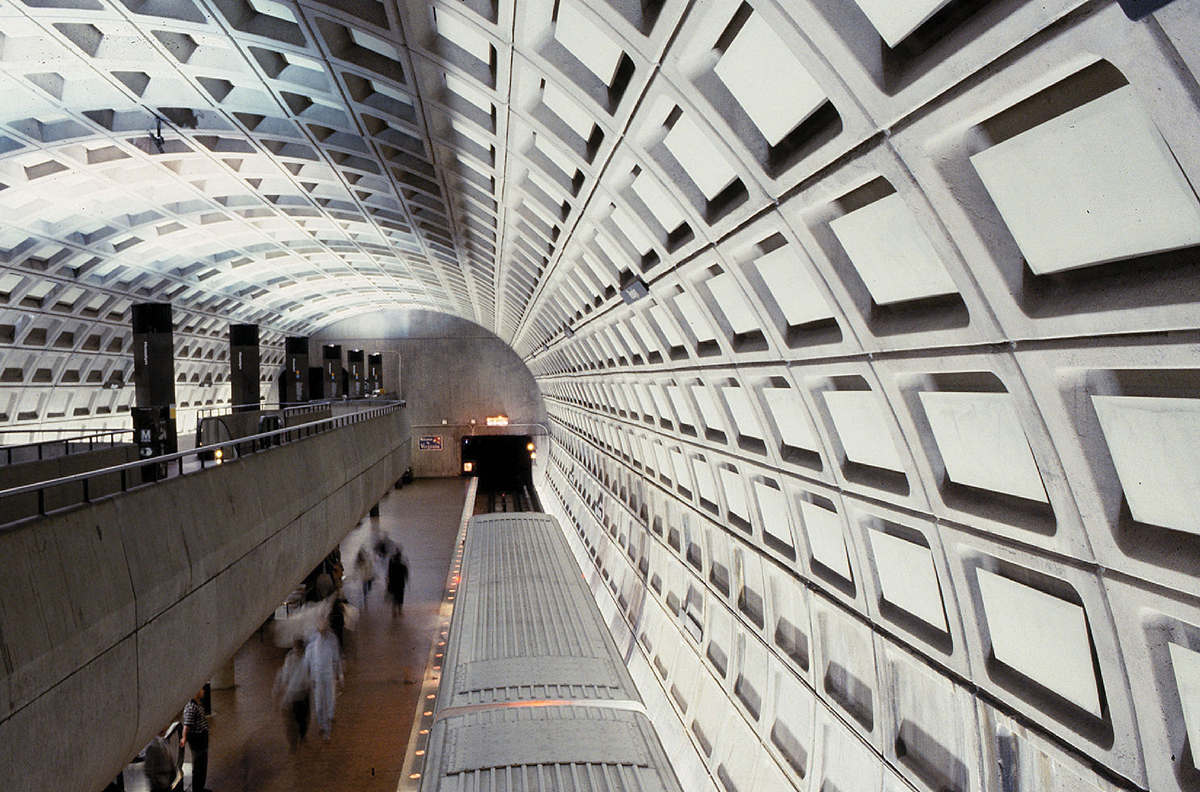 Proximity to Washington, DC Draws in Clean Industry
Arlington, Virginia
Situated directly across the Potomac River from the nation's capital, Arlington, Virginia, is home to a growing number of clean industry companies.
"Our location also makes it easy for companies interested in policy and advocacy to engage with Capitol Hill about issues related to the clean industry," said Natalie Monkou, business development manager at Arlington Economic Development.
Arlington's proximity to D.C. and its numerous transportation amenities give businesses an advantage in retaining and attracting talent from other locations in the region. From a local government perspective, Arlington's leadership and residential community are big advocates for sustainable living as well as energy and environmental causes. Plus, Arlington County continues to develop initiatives to support the growth of emerging technology companies including clean tech through programs like its Gazelle Grant. 
"Many of our existing companies, especially in emerging technology sectors like clean technology, have said publicly that Arlington's workforce, commercial office infrastructure, location, transportation assets and supportive business environment are benefits to working here," added Monkou.
Arlington is home to many of the nation's leading for-profit clean industry businesses such as Opower, a subsidiary of Oracle Corporation, a customer engagement platform for utilities that promotes energy efficiency solutions in a changing energy landscape. Another is The AES Corporation, a Fortune 200 global power company that provides affordable, sustainable energy to 17 countries.
In addition, a number of nonprofit energy and environmental agencies call Arlington home, including The Nature Conservancy, Conservation International, the Center for Climate and Energy Solutions (formerly the Pew Center on Global Climate Change) and a regional office for the U.S. Environmental Protection Agency.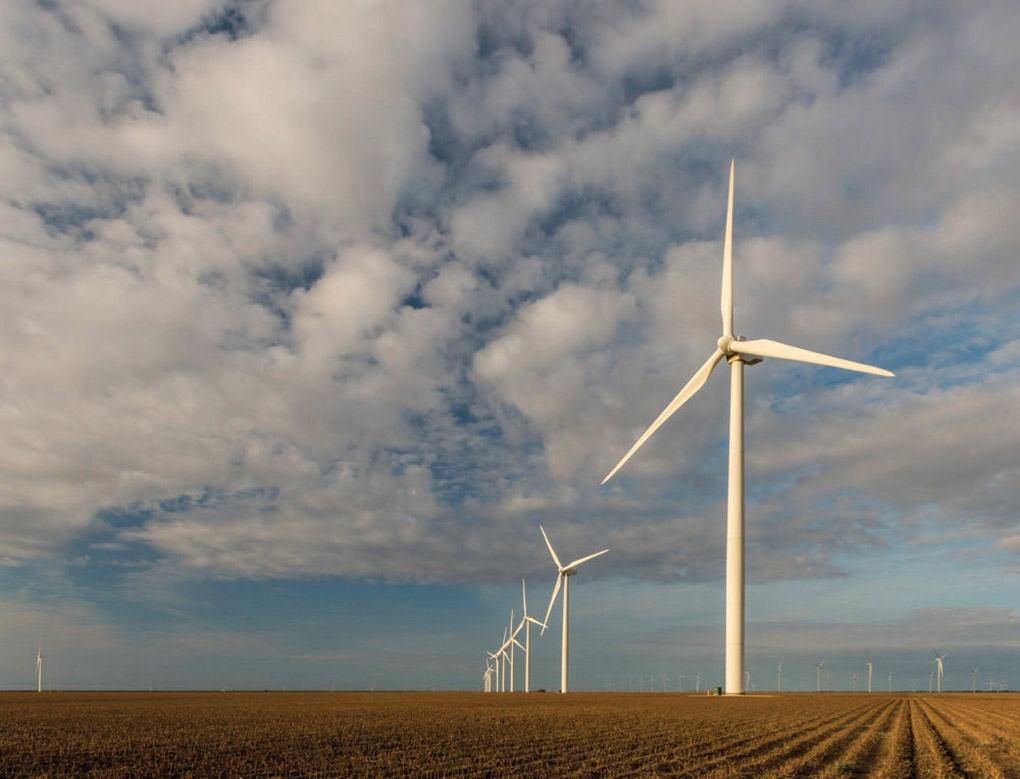 Wind Energy is a Key Player in South Texas
Rio Grande City
Rio Grande City is located between two of the fastest-growing metropolitan areas in the United States, McAllen and Brownsville, Texas, on the border of Mexico.
It's also home to Duke Energy Renewables' two large-scale wind power facilities. The Los Vientos III and IV Windpower Projects were completed in 2016 and collectively produce 400 megawatts of emissions-free electricity, enough to power about 120,000 homes. The addition of these two facilities puts Duke Energy Renewables in the top 10 for wind production in the country. Austin Energy purchases the electricity from the two sites, which will help the utility meet its 35 percent renewable energy goal four years ahead of schedule.
"In addition to local job creation and income for land owners, the project has enabled the collection of tax revenue to support local public education and other vital public services," said Dalinda Guillen, Rio Grande City EDC executive director.
Turning Wind Turbines into Economic Development
Plainview/Hale County, Texas
Plainview is another city taking full advantage of its location in "the Saudi Arabia of wind." Located in the center of the United States between Amarillo and Lubbock, Texas, Plainview has a number of wind energy projects in various stages of development.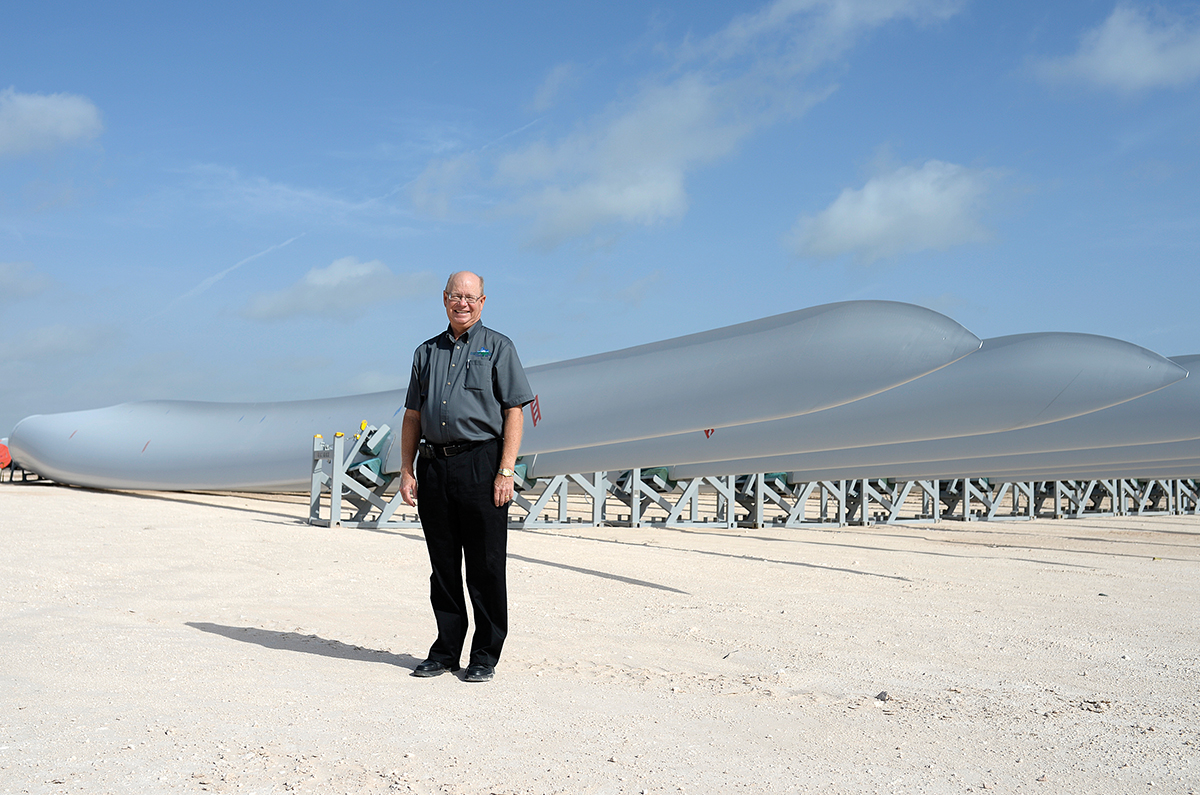 According to Mike Fox, executive director of the Plainview/Hale County Economic Development Corporation, there are 6,000 megawatt wind energy electrical generation either operational or planned.
"We have the best quality, consistent wind, which makes us ideally suited for wind energy projects," said Fox.
In the southeast corner of Hale County, the Hale Community Wind Energy project is the largest community-sponsored wind farm development in the world, according Hale Community Energy. It covers 122,312 leased acres provided by more than 350 land owners. The energy produced by this project is enough to power 450,000 to 600,000 homes.
Another project under development is Xcel Energy's Hale Wind Project. This $769 million project is expected to generate 478 megawatts, enough to power about 168,000 homes and should be in service at the end of 2019.
Fox talked about the added benefit of these wind farms – the number of jobs needed to build and maintain them.
"To build a 500 megawatt wind farm, it'll take approximately 300 construction workers," Fox said. "Once the project is built, you'll need permanent jobs, like wind turbine technicians. Since one technician can service between 10-12 wind turbines, a 500 megawatt wind farm with 250 wind turbines will provide 25 full-time wind technician jobs."
Because of abundance of wind projects, Plainview boasts of a large wind turbine distribution center and rail facility. The 100-acre facility receives the wind turbine components that go into wind projects in a 100-mile vicinity. Operated by BNSF Logistics, it opened in 2014.
Businesses in the region also benefit from nearby Texas Tech University's National Wind Institute (NWI) in Lubbock. The NWI offers the first doctoral degree program in wind science and engineering in the country, along with bachelor degree and certificate programs in wind energy.
Data Centers Rely on Sustainable Energy
Cheyenne, Wyoming
In Cheyenne, Wyoming, corporations that want to go green are finding a highly welcoming environment.
Randy Bruns, CEO of Cheyenne LEADS, explains. "Major corporations that are considering non-standard solutions to powering their businesses, such as data centers, are finding that our utilities have the same mindset. Both sides work together to find a holistic energy solution that works for everyone."
He also said the region offers a number of other factors that are spurring clean industry, including easy access to energy policy decision makers; the confluence of a robust infrastructure of transportation, fiber optics, gas and electricity, ample wind power and "the intermountain west attitude that's willing to not say no."
A major clean energy project is Microsoft's public cloud datacenter in Cheyenne. According to Microsoft, the data center is no longer just consuming energy but producing it, embracing a new role as "prosumer."
Christian Belady, Microsoft general manager of cloud infrastructure, strategy and architecture, has long recognized that the scale of the cloud cannot be supported by traditional data center design, and also that innovation doesn't end at the four walls of the data center and must expand to the entire surrounding ecosystem. Microsoft has been steadily working to increase the amount of clean energy used to power its data centers. Currently, about 44 percent of that power is generated by wind, solar and hydropower sources.
"We knew that we had an opportunity in Cheyenne to completely re-think the relationship between the utility and customer," Belady said. "My challenge to the team was to blur the lines between customer and utility so that we move from a traditional supply relationship to something far more efficient and transformative."
Microsoft isn't the only data center there focused on clean energy.
"Greenhouse Data, a homegrown company, was one of the first data centers here to tap into wind and alternative energy to meet their needs," said Bruns. "Green House Data delivers VMware cloud hosting, colocation, managed IT services and disaster recovery solutions from its eight data centers across the country."   T&ID
About the Author