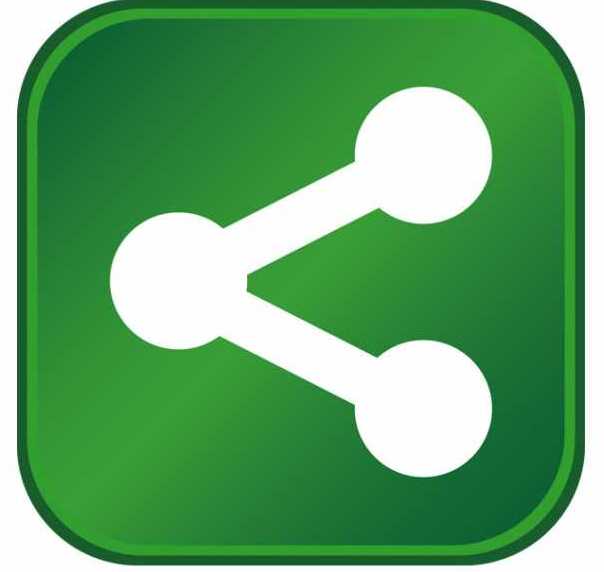 Community Impact
Rounding out coverage of our first-annual Capital Investment & Community Impact (CiCi) Awards 2006, Trade & Industry Development proudly presents the top 15 corporations and economic development organizations whose combined transactions in 2005 have resulted in the greatest community impact, thus qualifying them for inclusion in the Community Impact category. As you will read in the brief highlights that follow, they may not have made the largest investments or produced the greatest number of jobs (although they all have very impressive statistics), but their developments are helping a community recover from hardship or, as is the case for all of the top 15 presented here, improving the quality of life for the community's citizens. We believe that for communities to thrive in this ever-changing economy it takes a spirited economic development agency to capture the interest of growing companies. Likewise, for communities to flourish it requires new and renewed investments from business. Recognition of this symbiotic relationship is the essence of these awards.

Advance Food Company – Enid, Oklahoma
Advance Food Company, a company specializing in prepared meat processing, is expanding its operations in Enid, Oklahoma. Its decision to invest in this location incorporates the fact that Enid has been its home headquarters for many years and, by extension, it is very comfortable and pleased with the local labor market. Advance Food's expected investment in new construction and equipment for this project is $70 million.

Just as significant is the company's impact on the community. Advance Food has long been an excellent "corporate citizen." The company is very community oriented, so it continually makes an impact on those around the area. Company management has assumed leadership roles with regard to economic development in the Northwest region of the state, being active, engaged participants in the partnerships between business and government.

The company is in the final stages of the planning and design process for the new facility and expects construction to begin by April 2006. This growth will increase the company's production capacity substantially and should meet its projected market penetration capacity for many years. Future growth looks to be not only local, but regional as well. The company's payroll is estimated to be $14.2 million, which will support an additional $413.3 million in payroll in the region's economy. Output produced by the company is estimated to be $110.4 million, which will support an additional $53.3 million of output in the region's economy. The 500 jobs created by Advance Foods will support an additional 552 jobs in the region's economy. The expanded operations at Advance Food Company are expected to increase the state and local tax base by $3.7 million.

Negotiating and securing the site selection decision with Advance Food was the Greater Enid Chamber of Commerce, as well as the Oklahoma Department of Commerce and the Oklahoma CareerTech System.

American Honda Motor Company – Troy, Ohio
American Honda Motor Company has selected Troy, Ohio as the location for a major new-construction/expansion project. The new Honda facility, covering 500,000 square feet, will house a domestic parts supplier distribution hub and a procurement operations office. The hub will replenish American Honda's nine other distribution centers in the United States. Honda has purchased approximately 58 acres next to its existing operation, which has been in Troy since 1986. Construction will begin in spring of 2006 and will be completed in early 2007. In addition to the land investment immediately on I-75, Honda plans to make a total capital investment of $89 million, of which $64 million will be allocated to personal property and $25 million to construction of the new facility. This facility will allow the company to retain 100 current procurement employees and create 110 new jobs.

Several factors played a role in Honda's decision to invest in this community. Key among them was Honda's existing facility in Troy, Ohio. It is an international distribution and training center and has a good reputation within the company. Because of this existing center, Honda had experience with the local workforce, which they found very positive. It was important to the company to locate in an area where the necessary workforce skills would not be a problem.

The 30,000 residents of the Troy community are very happy to have one of the largest Honda facilities in their backyard as Honda has a reputation for being very community friendly, providing a high level of support and involvement.

Instrumental in the negotiation process with Honda were the Troy Development Council and the Development Department from the City of Troy as well as support from the Ohio Department of Development.

Contender Boats – Baxley Georgia
Contender Boats, one of the world's top manufacturers of premium sport fishing boats, will locate a high-tech manufacturing facility in Baxley, Georgia. The company expects to invest a total of $12.8 million and create at least 424 permanent jobs over the next five years, ultimately growing its workforce to 500. When hiring is completed, the company will be the second-largest private employer in the tri-county region of Appling, Bacon and Jeff Davis counties.

Contender will move the bulk of its manufacturing operations and new product development to Georgia from its Miami headquarters, extensively modifying an existing building on a 25-acre site in Appling County's Tri-County Industrial Park, thus creating dozens of temporary construction jobs. An adjacent 15 acres provides space for future expansion and inventory storage.

"Georgia has great proximity to our East and Gulf Coast markets, and is the right place to build our company's future," said Joe Neber, CEO and founder of Contender Boats. "We've been pleased on every level by the welcome we've had from the Southeast Georgia Regional Development Authority and from the state. Georgia's economic development team has been very helpful to us."

The location is particularly significant because the company will draw its workforce from a region populated by economically distressed counties, thus reducing the area's unemployment rate and increasing the tax base by adding skilled-labor jobs that come with higher pay and benefits.

The Southeast Georgia Regional Development Authority, which covers Appling, Bacon and Jeff Davis counties, was involved with the company's choice to locate in the area, as was the Georgia Department of Economic Development.

Hilmar Cheese Company– Dalhart, Texas
The rural city of Dalhart in the Texas Panhandle will be receiving a tremendous economic boost as a result of Hilmar Cheese Company's decision to invest more than $190 million to build a state-of-the-art cheese factory there. Hilmar is the largest single-site cheese and whey products manufacturer in the world. The project is projected to bring more than 2,000 jobs to the Texas Panhandle over the next 10 years. The cheese plant will employ more than 350 skilled, high-wage workers by the time it reaches full production in 2015. In addition, Hilmar will begin production with 10 new independent dairies, totaling 25,000 milk cows, expanding to more than 150,000 milk cows after its ninth year, resulting in the employment of more than 1,500 workers in the dairies.

According to a Perryman Group (TPG) impact analysis of the cheese plant and the associated dairy development, the total expenditures based on construction impact of the project is nearly $280 million initially and more than $1 billion at build-out. The impact of the operations of the cheese plant and associated dairy operation is $144 million and 1,100 new jobs initially and nearly $570million and 4,300 jobs at maturity.

Headquartered in California, Hilmar found many of Texas' attributes attractive. Among them: cost-effective milk supply; geographical alignment to customers; pro-business environment; community receptiveness; and a competitive incentive package.

The incentive package, put together by the State of Texas, Dalhart community and the Amarillo EDC, included the following: a $7.5 million grant from the Texas enterprise Fund; a $750,000 Texas Capital Fund grant; $6.7 million Texas Department of Transportation infrastructure funding; $2.4 million Texas Workforce Commission job screening, recruitment and skills development funding; $1.8 million Enterprise Zone funding; a $9.9 million manufacturing equipment sales tax exemption; $12.2 million in local tax abatements from Dalhart entities in cash, tax credits and abatements; a $5 million grant from the Amarillo EDC.

James Hardie Building Products – Pulaski, Virginia
The town of Pulaski in Virginia and its small population of approximately 9,500 can boast a new, very productive member of its community: James Hardie Building Products, manufacturer of fiber cement building products, including siding, backer board, wallboard and gypsum. Following James Hardies' February 2005 announcement to embark on a new construction project in the town, groundbreaking at the Pulaski Business Park took place on March 6, 2005 and the first Hardie Plank was expected to be produced on the site March 15, 2006.

The immediate contribution James Hardie Building Products will make to the New River Valley region is providing area residents with jobs that will have higher-than-average wages for the region and create a total of 280 new jobs and a total of $120million in investments. In addition, for the town of Pulaski, the most important immediate contribution will be the use of approximately 600,000 gallons of water that will make up for water formerly used by textile manufacturers and other traditional manufacturing firms that have downsized. Such a significant use of water will affect local citizens directly by slowing necessary rate increases.

James Hardie has already made its presence known in town by sponsoring events and projects critical to downtown development, quality of life and public safety.

Factors contributing to James Hardie's selection of Pulaski included the availability of land, water, electrical power, rail access, proximity to I-81 for transportation of raw materials and finished product, and a small community atmosphere with strong values and work ethics.

Economic development groups that helped secure the project include: Virginia Economic Development Partnership; New River Valley Economic Development Alliance, Virginia Department of Business Assistance – Workforce Services, Virginia Department of Rail and Public Transportation; and the Town and County of Pulaski.

KraftMaid Cabinetry – West Jordan, Utah
KraftMaid Cabinetry, one of the nation's largest cabinetry manufacturers, announced plans in February 2005 to build a new 700,000 square foot manufacturing facility in West Jordan, Utah (population approximately 70,000), just outside of Salt Lake City. KraftMaid will employ approximately 1,300 people at the new $106 million facility in Utah, where workers will eventually produce about 6,000 KraftMaid cabinets a day when manufacturing is at full capacity. Production for all KraftMaid products will begin at the new facility in the summer of 2006.

In addition to the significance of its investment of $106 million in the project and its creation of scores of new jobs at its own facility, KraftMaid relies on no fewer than five extraneous companies to supply its production and distribution needs, adding a minimum of $28 million more to the Utah economy while creating 350 jobs. These companies have or are in the process of expanding operations to Utah to better serve KraftMaid.

KraftMaid selected Salt Lake City because of its abundant, quality labor base, as well as its central location and proximity of support functions.

The project was initiated between Mike Mullis of J.M Mullis, Inc, site consultant, and the State of Utah division of Business Economic Development in late 2003. EDCUTAH assisted by providing detailed cost models to West Jordan City, including an Economic Impact Model, providing marketing and PR coordination, and serving as a liaison with the Governor's office, West Jordan City and KraftMaid.

LSP Automotive Systems Ltd -- Union County, South Carolina
Union County, South Carolina, population approximately 20,000, feels fortunate to have been chosen by LSP, a "start-up" auto supplier, to build a new sheet metal stamping facility to supply BMW with body parts for automobiles manufactured in Greer, South Carolina. LSP will initially invest $45 million and employ 75 to100 people when the plant opens in full production in 2008, and reach a total generated investment of $96 million and employ 130 when it reaches its five-year goal, which has the potential to be doubled by year 10. The announcement is said to represent the largest investment in Union County in recent years. Initial investment will be $45 million in equipment, tooling and facilities. Phase II expansion would include an additional $45 million investment. There is also potential for a Phase III and possibly a Phase IV expansion, each of which would include an additional $35 million investment in equipment, tooling and facilities. LSP may also develop a regional training facility at the location and is cautiously optimistic LSP suppliers may chose to relocate in Union County.

LSP found Union County a desirable location for a number of reasons, among them an attractive incentive package, an available workforce, favorable labor rates and proximity to its primary customer. Oliver Wackenhut, CEO of LSP, said when visiting Union it "always seemed very positive as a match to the company culture we hope to build. This atmosphere was demonstrated repeatedly in Union through the close work between the local officials both public and private." South Carolina Commerce and Union County Development Board were responsible for the project, which was led by Artie Perry and Company LLC in Spartanburg.

Medtronic – Mounds View, Minnesota
Medtronic, the world's largest medical technology company, has selected Mounds View, Minnesota for its new Cardiac Rhythm Management (CRM) campus. Medtronic's initial investment in the city is close to $10 million ($8.65 million for land and $1 million on behalf of the City to the State). The project involves the construction of two buildings with 820,000 square feet and the creation of 3,000 jobs. Direct investment in construction costs and equipment will reach $200 million. Contractors will employ an average of 250 direct jobs per day. The average annual salary earned by Medtronic CRM employees will be $70,000 plus benefits. The value of Phase One is $65 million for buildings alone. In addition, the State of Minnesota will pay $20.5 million to reconstruct roads and replace a bridge. These improvements represent a significant benefit to the entire north metropolitan area. In addition, Medtronic has 3,000 suppliers in Minnesota with direct annual spending contributing another $1 billion per year. The macro-level economic impact of this expansion results in an additional $495 million annually to Minnesota.

An adjunct to Medtronic's development investments and employment opportunities is Mounds View gains a business partner that is interested in the community's future. For example, Medtronic provided a $100,000 grant to the Mounds View school district to initiate Project Lead the Way, which supports STEM (science, technology, engineering and math) initiatives.

The city of Mounds View played a pivotal role in negotiations with the Minnesota Department of Employment & Economic Development to make this project a success. Medtronic also hired real estate advisory firm CRESA Partners to conduct a detailed site search and handle all land purchases. The City of Mounds View hired Ehlers & Associates to provide financial analyses and assist in the negotiations on the city's behalf.

NASA Shared Services – Stennis Space Center, Mississippi
Unlike other projects, the NASA Shared Services project involved a federal A-76 contract procurement process. Mississippi and Louisiana teamed with Computer Services Corporation (CSC) to bid the NASA-Stennis Space Center site in Mississippi. CSC's proposal offered the "lowest and best" financial commitment to the project, according to NASA. The proposal for the Mississippi site showed an available, competent workforce from the Mississippi/Louisiana region, relatively lower labor costs than other regions and lower capital costs based on strong local and state government financial commitments. Through the NASA contract, CSC will provide approximately 500 jobs at an average annual salary of $50,000 in addition to the $230 million contract payment from NASA. A 10-year commitment is required for this contract and job creation (5 years with a 5-year renewal option). Additionally, CSC will seek to augment this center with service contracts for other agencies. A target of 1,500 jobs has been set.

The NASA Stennis Space Center contract will secure a large presence for NASA at Stennis since the shared services work is being done for the other eight NASA centers. This helps secure Stennis' future in the NASA family. The additional high-paying jobs will place further demand for high-quality housing and quality-of-life improvements in the region, which will augment efforts to grow the area. Also, because of Hurricane Katrina, this contract will spur faster recovery due to its economic impact to the devastated areas of Hancock, Harrison and the Pearl River Counties in Mississippi and St. Tammany's Parish in Louisiana.

The Mississippi Development Authority, Louisiana Department of Economic Development, Mississippi Enterprise for Technology, Hancock County Port and Harbor Commission, Mississippi Power Company and Hancock Bank were all involved in securing this project.

Northrop Grumman Technical Call Center, Lebanon, Virginia
The November 2005 announcement of construction plans for the Northrop Grumman Technical Call Center in Russell County, Virginia spurred optimism for the immediate contribution it will make to the county of approximately 30,000 citizens through the 433 new jobs it will create. It is anticipated that about 90 percent of these jobs will come from Russell, Wise, Tazewell, Washington, Buchanan and Dickenson counties. More important, this project will help transform a region of Virginia from one traditionally dependent on coal-mining and other natural resources to one built on information technology. The operation will be housed in a new building that will be constructed in the Cumberland Plateau Business/Technology Park at Lebanon. The cost of this facility is estimated at $22.8 million.

Additionally, Northrop Grumman, through its partnership with the University of Virginia at Wise, will create a steady demand for students who complete a course of study. Partnership activities will include internships, student recruitment efforts and a satellite office for the Lebanon facility. This will allow graduates to remain in the general area after graduation and make a wage that averages more than $4,000 more than the area's average prevailing wage.

The computer skills required for these jobs will advance the technical competency of employees in the area. In the past, employment was mainly in coal mines or in manufacturing operations that primarily require manual labor.

Northrop Grumman is expected to consolidate technical call center operations from all over the United States to the new Russell County facility, where costs are less than in large cities.

The Virginia Coalfield Economic Development Authority, Russell County Industrial Development Authority, along with the Virginia Tobacco Indemnification and Community Revitalization Commission, Virginia Department of Business Assistance and Virginia Economic Development Partnership all partnered to make this project a reality.

Severstal North America, Inc – Dearborn, Michigan
Retention of 11,300 jobs in Dearborn, Michigan is the happy result of steel giant Severstal North America's upgrade investment of $250 million in its recently acquired steel mill facility. The Severstal Group, based in Russia, is the 18th largest steel company in the world. To establish a presence in North America, the company acquired Dearborn's Rouge Steel in April 2004 after that company declared bankruptcy on October 23, 2003.

The Michigan Economic Development Corporation(MEDC) approved a Single Business Tax Credit valued at more than $28.7 million over 20 years to win the project. The city of Dearborn has approved a 50-percent abatement of the steel producer's new real and personal property taxes for 12 years, valued at approximately $19 million. "We made a good strong business case to assure that these manufacturing jobs would not leave Michigan," MEDC President and CEO Don Jakeway said.

A University of Michigan economic analysis estimates that 9,295 spin-off jobs will be retained as a result of increased economic activity associated with Severstal's expansion, in addition to the 2,005 jobs retained directly by the company. The project is expected to generate more than $11.9 billion in personal income for Michigan workers over the life of thetax credit.

Steelscape, Inc. – Shreveport, Louisiana
Steelscape, Inc., a producer of cold-rolled, metallic-coated and painted steel coils for the construction market, has selected the Port of Caddo-Bossier in Shreveport, Louisiana. The company felt the location would best serve its customers due to its strategic location in the Gulf South. The new plant can utilize two interstates, I-49 and I-29, a rail hub and the Red River Waterway (access to the Mississippi River and beyond), providing inbound and outbound barge transportation options.

Steelscape is making a total investment of $200 million in the Shreveport project. The target date of March 2006 was established for commencement of operations for Phase 1 of the project and Phase 2 is already under construction and ahead of schedule. "The construction of this plant has been an industry model," commented Chip Rogers of Louisiana Economic Development. "The company announced the project in July [2005] and was able to begin construction the following week."

The company will have a long-term economic impact on the local economy as a result of the project's 2,000 construction jobs and 240 permanent jobs. Current projections indicate that the annual economic impact will exceed $400 million.

The location decision of this international business underscores Louisiana's location advantages, pro-business environment and progressive approach to economic development. This new plant will eventually be Steelscape's largest facility.

The economic development agencies involved in this project include: The Port of Caddo-Bossier; the Greater Shreveport Economic Development Foundation; the Greater Bossier Economic Development; and Louisiana Economic Development.

Tyson Foods – Sherman, Texas
Tyson Foods will open a major "case-ready" meat plant in Sherman, Texas employing as many as 1,600 people. Tyson will spend approximately $100 million to renovate the former Oscar Mayer plant in Sherman. Initial operations are expected to begin in early 2006. The plant will be transformed into Tyson''s largest case-ready operation, producing pre-packaged cuts of fresh beef and pork that are ready for retail grocers to place directly into the meat case.

"Tyson's decision to open this facility is great news, not just to Sherman, but to the entire state," said Governor Rick Perry. "The 1,600 new jobs that will be created and Tyson''s $100 million capital investment will invigorate the economy of the Texoma region and mean greater opportunity for Texans. I am proud to announce that the state of Texas is investing $7 million from the Texas Enterprise Fund in this project," Perry continued. "And to make sure the 1,600 new workers have the skills needed to work safely and efficiently, the state is also committing $3 million in workforce training funds from the Texas Workforce Commission. Based on Tyson''s $100-million planned capital investment in the Sherman economy, this is an amazing 10-fold return on the state''s $10-million investment."

John Tyson, chairman and CEO of Tyson Foods, said, "We extend our thanks to Sherman community leaders, SEDCO and the State of Texas for their tremendous support in efforts to renovate the plant and bring new jobs to this region. The strong business climate put Texas in the running for this new operation and the Governor's Enterprise Fund closed the deal."

Wal-Mart Stores, Inc. – Cheyenne, Wyoming
In March 2005, retail giant Wal-Mart Stores, Inc. announced its intent to invest more than $60 million and create more than 600 jobs in Laramie County, Wyoming over the next several years as it moves forward with its plans to build an 850,000 square foot mechanized distribution center on the edge of Cheyenne.

Immediate economic impact to the Cheyenne area comes from the construction of the project itself. Most of this impact accrues to local subcontractors, suppliers and service sectors supporting construction activities and crews. The long-term boosts to the Cheyenne economy are substantial and include the following: Direct and indirect employment will be 646 positions for the first three years of operation and 791 positions after three years; after six years the total personal income impact will be $112.6 million; after six years the total output to the Cheyenne economy will be almost $318 million; and after six years $13.3 million will have been collected in local tax revenues. The visibility of a project of this magnitude is also extremely important to the Cheyenne community as it provides a perceptual endorsement that as home to a Fortune 100 company, Cheyenne (and Wyoming) is a preferred location for business.

The collective efforts of many different parties and people helped forge the success of this project. They include the firm of Carter Burgess, which made the initial contact with Cheyenne LEADS (the economic development entity for the city of Cheyenne and Laramie County, Wyoming) and was involved in multiple stages of the project .In addition, Randy Bruns, Cheyenne LEADS CEO, cited Governor Dave Freudenthal and his office, the Wyoming Department of Transportation and the Wyoming Department of Employment as particularly important in the process of recruiting Wal-Mart.

Yorktowne Cabinetry, Inc. – Danville, Virginia
Yorktowne Cabinetry will construct a large manufacturing plant in Danville, Virginia (population 48,411) that is expected to be in operation for at least 30 years. The initial investment is$19 million and the company expects to employ at least 540, however, Yorktowne Cabinetry will present growth opportunities over the next five years that will at least double the investment and jobs figures.

The company plans to invest significantly in training for all employees due to the level of performance required from their staff. Yorktowne Cabinetry will create a high-performance manufacturing environment that will be state-of-the-art and employees will receive advanced training. The company will also create partnerships with the educational infrastructure to provide a higher level of available training for others in the community.

Virginia and North Carolina were the two finalists for the Yorktowne Cabinetry project. Initially, the company was focused on an existing building in North Carolina located approximately 25 miles west of Charlotte. Due to a delay on the acquisition of that building and air permitting concerns, the company returned to Virginia to consider the Danville area to construct a new facility.

When the company opened up negotiations with Virginia and the City of Danville they were very focused on their remaining key priorities: an adequate labor pool and the ability to receive the air permits in a satisfactory time with a high level of confidence that the development schedule was achievable.

The Virginia Economic Development Partnership worked with the City of Danville and the County of Pittsylvania to secure the project for Virginia. Hart Corporation was the consulting firm contracted by Yorktowne. The firm provided both site selection services and continued to be available during the negotiations.