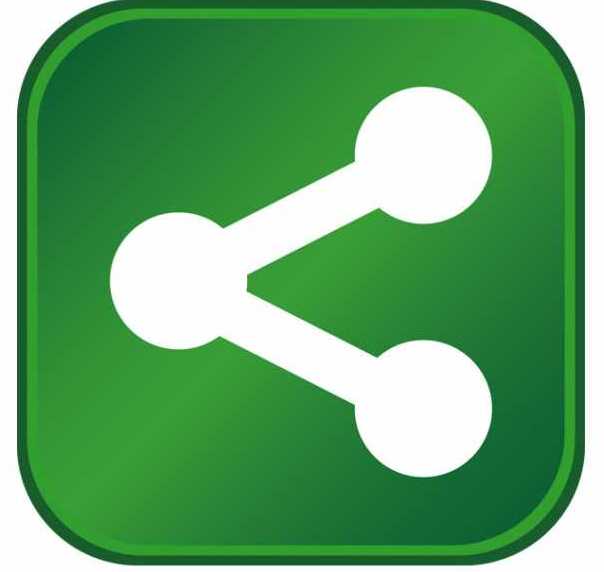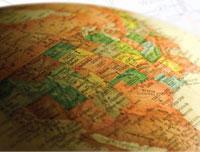 The real estate mantra "location, location, location" means simply that the value of an edifice depends more on the structure's surroundings than on the structure itself. In commercial real estate, value is often primarily defined by a location's usefulness for transacting business, with desirable workforce and quality-of-life factors ticking up the worth.
So what are the standards and qualities considered worthwhile or desirable to qualify a location as prime and of high value to business and industry?
More than a dozen communities scattered about the United States and Canada eagerly answered that question by highlighting characteristics that make them contenders for your consideration in your next location decision.
In the following capsules you will find that each community has focused on some of its unique characteristics, including special training services, logistics (proximity to highways, rail, seaports, airports and commercial delivery services), workforce availability, shovel-ready/certified sites, or specific types of businesses that have already settled in the community, that contribute to its appeal and define it as the epitome of a prime location.
AIDT, Alabama

There are scads of reasons Alabama is a prime business location. One of increasing importance is Alabama's efforts to step to the forefront of the technology boom and position itself to be the nation's frontrunner in workforce development.
Fueling that is the Alabama Industrial Development Training agency (AIDT). Ranked as one of the nation's leading workforce agencies, AIDT provides quality workforce training for Alabama's new and expanding industries. The customized, technical pre-employment training programs provided by AIDT are offered at no cost to employers and to the trainees.
Already benefiting from AIDT is The Maritime Training Center (MTC) located in Mobile, Alabama. Opening November 8, 2010, this $12 million facility will provide intensive training in welding and ship fitting. The MTC is a 60,000-squarefoot training center, which includes an outdoor training area as well as traditional classrooms. Classes will be offered during the day and evening to meet the growing demands of the maritime industry.
The Alabama Robotics Technology Park (RTP), opened in November 2010 and located in north Alabama, is another AIDT project. This historic project is a concept unlike any other, anywhere. It offers a unique approach for developing existing and future workers, assisting existing manufacturers, assisting research and development firms, and aims to successfully continue to bring new technologies to the world. The RTP will even assist the genesis of manufacturing new robotic and automated technologies.
Caledon, Ontario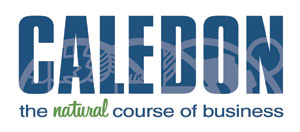 Located within the Greater Toronto Area (GTA), just minutes from Canada's largest city and financial and transportation hub, Caledon, Ontario, is a unique mixture of bustling urban and industrial center enveloped by a calm rural environment characterized by beautiful rolling hills, valleys and vast open spaces.
With its close proximity to Canada's largest and most diverse labor pool, Pearson International Airport, and highway and railway systems with multiple connections to the USA, Caledon offers enviable access to local, national and international markets. Its development fees and municipal taxes are also among the lowest in the GTA.
Caledon's appeal as a location for warehousing and logistics operations is illustrated by the many companies that have established distribution centers in the municipality, including: PepsiCo, Mars, Colgate-Palmolive and Gap Inc.
The town currently boasts an impressive inventory of completed and soon-to-be-completed industrial properties, including state-of-the-art warehousing facilities built and/or managed by internationally renowned developers MJJJ Developments, Panattoni Development Company and ProLogis.
With its enviable access to extensive labor pools and its proximity to many of the largest markets in Canada and the U.S., as well as one of the busiest international trade and transportation hubs in the world, the town of Caledon offers all the logistical benefits associated with much larger urban centers throughout North America.
Caledon is well-positioned to become one of the most desirable industrial locations in North America.
Carroll County, Tennessee
Carroll County, Tennessee, situated halfway between Tennessee's two largest cities (Memphis, 104 miles away, and Nashville, 103 miles away), is a strategic business location with a wealth of compelling attributes. Transport options top the list---Carroll County is within a two-hour drive of the world's number-one cargo airport; it is within a two-hour drive of five Class 1 rail systems; it has four ports within a two-hour drive; and Carroll County has two ocean ports (Mobile and New Orleans) within a day's drive. In addition, it offers the Fed Ex World Hub. In short, the region's highway system was built for overnight delivery.
In addition to providing logistics superiority, Carroll County is at the new center of automotive production, with 20 automotive-truck production facilities within a day's drive.
McKenzie/Carroll County is also one of the 10 Best Warehouse Networks according to a report issued by The Chicago Consulting Group. McKenzie/Carroll County was listed in the 3 Warehouse Network. The report stated, "Similarly putting any three warehouses in any locations other than Allentown, Pennsylvania; Bakersfield, California, and McKenzie, Tennessee, will cause the transit lead time to be higher." The 10 Best Warehouse Networks have been developed based on the lowest-possible transit lead time to customers reported by the U.S. population.
Dorchester County, South Carolina

Located midway between New York City and Miami, Dorchester County, South Carolina, has unparalleled access to major markets. The county is crossed by I-95 and I-26 and has shovel-ready sites within a few minutes to these arteries. The Winding Woods Industrial Site and Ridgeville Commerce Park provide shovel-ready, certified sites with Norfolk Southern Rail access and can support buildings as large as 1,000,000 square feet.
The county also has two active east coast ports within a two-hour drive. The Port of Charleston and the Port of Savannah can efficiently ensure good reach to the global marketplace. Charleston International Airport, the home to Boeing's new 787 Dreamliner Final Assembly plant, is located adjacent to the county and Columbia Metropolitan Airport, with its UPS delivery hub, is an hour and a half north of the county.
Dorchester County is one of the fastest-growing counties in South Carolina and its location puts it right next door to the growing logistics and aerospace clusters in the Southeast. Dorchester County is home to many great industries, such as Robert Bosch, Zodiac Boats, Caterpillar and LaFarge. The county has a workforce of approximately 60,000 skilled workers and a Trident Technical College has recently opened a job training facility to allow it to train employees in the distribution and logistics fields.
Fulton, Missouri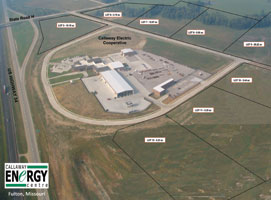 Fulton, Missouri, strategically located four miles south of the Interstate 70 corridor between St. Louis and Kansas City, is a cost-effective alternative to metropolitan areas for any business seeking a logistics location. Fulton's central location in Missouri and the Midwest is an ideal setting from which to disseminate materials, as well as manage freight costs, and time in transit.
A business locating in Fulton will have access to a population base of more than 200,000 people while benefiting from lower labor costs and taxes than most cities, along with small-town real estate pricing. Fulton owns its own electric, gas, water and sewer utilities, allowing the city to offer utility rates that are among the lowest in the state. In addition, the city is currently adding to and upgrading the entire water system to allow for further development. The overall cost of operation is comparatively low and provides businesses with a competitive edge in their markets. Dollar General Corporation recognized these benefits and built a 1.2-million-square-foot distribution center in Fulton.
The centerpiece for Fulton's future development is the new Callaway Energy Centre, a 109-acre Missouri Certified Site on U.S. Highway 54. This shovel-ready site offers utility redundancy, telecommunications linkages, capacity and road accessibility on pre-graded industrial lots. The certified site guarantees consistent standards regarding the availability and development potential of the Callaway Energy Centre as an industrial/commercial site.
Hopkinsville-Christian County, Kentucky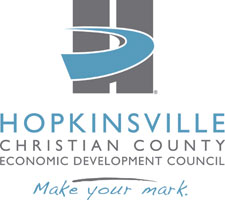 Hopkinsville-Christian County, Kentucky, is located in southwest Kentucky along Interstate 24. Situated just one hour north of Nashville, Tennessee (which serves as its international airport), Hopkinsville-Christian County is perfectly sited for any company looking for a centrally located distribution point.
A study performed by Peach State Group showed that Hopkinsville-Christian County ranks as well or outpaces nearly every major distribution market east of the Mississippi River, and notes that Hopkinsville-Christian County is within one day's drive of 75 percent of the U.S. population. In addition, it is just 35 miles north of the Eddyville river port.
Hopkinsville-Christian County's location has allowed it to celebrate success that might be unmatched by any community of similar size. Over the last 25 years, 50 world-class manufacturers and distribution companies have opened facilities in Hopkinsville, employing nearly 8,000 people. Highlighting this success are companies that perform just-in-time deliveries to several OEMs in the eastern United States. Hopkinsville-Christian County automotive suppliers provide just-in-time delivery to nearly a dozen OEMs. Two Toyota facilities, Nissan Smyrna, two Ford facilities in Louisville, Hyundai Alabama, Mercedes, BMW, GM/Corvette, Mitsubishi, and others count on Hopkinsville companies to provide just-in-time delivery. The strategic location of Hopkinsville and the outstanding transportation network highlighted by I-24, the mainline of the CSX railroad, the Breathitt Parkway and U.S. 68/80 have created an ideal situation for companies that want to get product to market in a timely matter.
Lake Martin, Alabama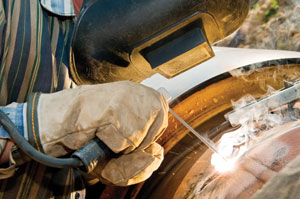 The Lake Martin area is located in east central Alabama, within the triangle formed by Montgomery, Birmingham and Atlanta. Positioned on the U.S. Highway 280 corridor, the area is poised for growth with an available workforce trained in manufacturing from the textile industry.
Having been the home of a Fortune 500 company for over 100 years, much expertise exists in the area. These residents enjoy a great quality of life that leads to unparalleled retention. Good school systems, a medical center that would normally be associated with a large metropolitan area, and Lake Martin (44,000 acres with 750 miles of shoreline) combine to make employees want to live and work in the area long-term.
Central Alabama Community College, located in Alexander City, provides technical training for industry locating to the area. The college partners with economic development in the pursuit of companies that need high-tech employees.
Since 2003-2004 at least 12 new companies have located to the area and many have expanded their operations and anticipate more expansions and upgrades.
The area has two industrial parks and a textile campus of over 200 acres available to industry. The local governments are very pro-business and will work with companies to make sure they are successful and profitable.
Location, workforce, training, industrial parks, pro-business local government and more provide an atmosphere for success in the Lake Martin area.
Lincoln County, Kentucky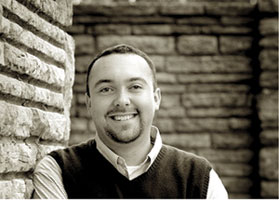 Lincoln County, Kentucky, and its incorporated municipalities (cities of Stanford, Crab Orchard, and Hustonville) are poised for growth in various sectors, particularly in logistics and transportation, automotive and farm equipment supply, health care, information technology, and emerging "green" industries. Situated along Central Kentucky's Interstate 75 corridor, Lincoln County is perfectly located for many logistical needs, including just-in-time delivery and other supply-chain models.
Lincoln County is within an eight-hour drive to approximately 50 percent of the nation's population with rail and air transportation access nearby in Lexington, Somerset, and western Lincoln County. Lincoln County has very attractive site development opportunities including several shovel-ready lots in a new 240-plus-acre industrial park, which will soon be just minutes from I-75, upon the completion of the U.S. 150 widening project.
Lincoln County, Kentucky, has some of the most affordable utility rates in the U.S. and its strong, reliable workforce will compete with any in the world. With ample housing, recreational opportunities, as well as progressive governmental leaders, Lincoln County will make any company, and its employees, a partner in progress and feel like family.
As one of Kentucky's three original counties, Lincoln County's emphasis on history and heritage has sustained many generations of business and industry leaders. Overall, Lincoln County offers strategic location, a strong focus on education, cultivation of local entrepreneurship, workforce development, and existing industry involvement.
Mississippi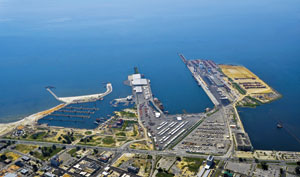 Mississippi offers businesses a prime geographic location. The state is central to both U.S. coasts and is bordered by Memphis, the U.S. distribution hub, on the north, and the Gulf of Mexico, with two deepwater ports and access to worldwide commerce, on the south. The Mississippi River to the west and the Tennessee-Tombigbee Waterway to the east offer companies additional port options. The state's fully integrated transportation network includes numerous airports, over 2,800 miles of rail, and an excellent highway system. Six interstate highways run through the state and provide access to major markets like Chicago, St. Louis, Memphis, New Orleans, Atlanta, Birmingham, Dallas and Los Angeles.
With its numerous transportation options, a Mississippi location allows diverse businesses from advanced pipe manufacturing to biofuels production to quickly ship raw materials in and finished goods out to market. Recently, companies such as McKesson, Fiskars and Siemens have also chosen Mississippi locations, siting distribution operations in the state to better serve their customers. Business executives cite the quality of the state's workforce, its supportive business climate and the commitment of state and local leaders to understand and meet companies' needs as other key factors that influenced their decisions to locate to the state. Companies also benefit from Mississippi's university research centers, which offer businesses strong research and development support, and the state's customized workforce training programs.
Moberly, Missouri
The Moberly, Missouri, area, which incorporates Randolph and Chariton Counties, not only offers one of the best business climates in Missouri, it also boasts more than 45,000 qualified craftsmen armed with the skills necessary for today's business demands.
The Moberly area's centralized location offers superb accessibility. The Moberly area is located within 500 miles of 45 percent of the U.S. population as well as 49 percent of all U.S. manufacturing, offering businesses a distinct competitive advantage. The city of Moberly is located on four-lane U.S. Highway 63 in close proximity to Interstates 70, 72 and 35. Moberly is home to the Omar N. Bradley Regional Airport, which accommodates executive jet travel, and is within 30 minutes of the Columbia Regional Airport, which offers commercial air service.
The Moberly area offers direct rail access to ports on the Missouri River and the Mississippi River. Moberly also offers rail access to intermodal services in St. Louis and Kansas City, which boast the second- and third-largest railroad terminals in the U.S.
The State of Missouri is consistently recognized for offering some of the most competitive business costs in the U.S., including cost of living index, total cost of business and total energy costs. CNBC ranked Missouri's business costs fifth lowest of any state in 2010. Randolph and Chariton Counties are among the lowest-cost counties in Missouri, offering companies even greater financial benefit.
North Eastern Strategic Alliance (NESA), South Carolina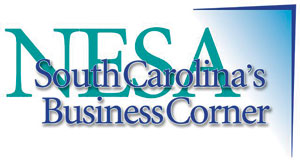 From New York City to Miami Beach, America's Atlantic Coast ranks among the most industrious, prosperous and diverse regions in the world. In the middle of the eastern seaboard is South Carolina's NESA region – named for the North Eastern Strategic Alliance, a nine-county economic development organization.
Whether transporting goods by air, land or sea, the NESA region is well equipped to serve as the eastern regional distribution hub for any major business .The locale offers numerous benefits to distribution centers beyond that of its prime location. The counties combined boast a regional and international airport, a seaport, Class I CSX rail lines with access to the port of Charleston (which contains three container and two breakbulk terminals), and a web of major U.S. highways and Interstates, including I-20 and I-95. Close by are Interstates 26 and 77, Charlotte-Douglas International Airport, several Norfolk Southern railway lines, and the ports of Charleston, Wilmington and Savannah.
NESA is even more than location and infrastructure; the region offers experienced and skilled laborers — ready, willing and able to do the jobs that make a distribution center run smoothly and efficiently.
"It all comes together – our central location, our extensive infrastructure, and our top-quality labor force – to provide the full, ideal solution for any company seeking to set up an eastern regional distribution center," said NESA Executive Director Jeff McKay.
Port Colborne, Ontario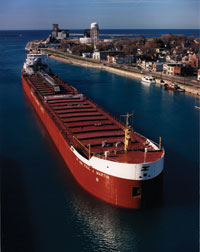 The city of Port Colborne, Ontario, is located on Niagara's South Coast, minutes from several Canada-U.S. border crossings and under one hour from the Greater Toronto Area.
With marine, rail, air and road networks in place, transportation and logistics providers are capitalizing on the city's unique multimodal transportation network which connects Port Colborne to more than 48 percent of North America's purchasing power in less than one day's drive.
Port Colborne's location on the Welland Canal and Lake Erie offers the added advantage of being part of St. Lawrence Seaway System, connecting the Great Lakes to the Atlantic Ocean.
The Port Colborne Harbour Railway connects the city's industrial development areas and its various port facilities to the CN and CP mainlines adjacent to the community, providing considerable cost advantage.
Three international airports are within a 45-minute drive of Port Colborne, each offering passenger and freight service.
Port Colborne is linked to a sophisticated highway network, with three main highways providing direct access to the city. An additional route directly connecting Port Colborne to the U.S. border is currently being developed.
Progressive and supportive trade initiatives such as Canada's flexible Foreign Trade Zone programs are helping to create new opportunities for facilities located in Port Colborne to import and reprocess goods with reduced or eliminated tariffs. This is in addition to many provincial and federal government tax reduction programs and incentives.
Rolla, Missouri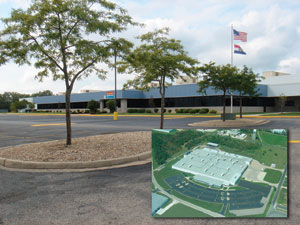 The potential for research and development partnerships with Missouri University of Science and Technology in Rolla, Missouri, has often overshadowed the additional benefits to be derived from the community's location along the I-44 corridor and ample supply of rail-served sites. Considered separately, or as a "package deal," locating only two hours west of the St. Louis hub and eight hours north of Dallas can make good business sense for many companies, from advanced manufacturing to second-tier mining.
The Rolla region is home to several high-technology companies doing research, development and production in the glass microsphere and semi-conductor packaging industries. The location offers defense-related companies access to Missouri S&T's research capabilities and to the Leonard Wood Institute at nearby Fort Leonard Wood.
Available industrial buildings include a 338,000-square-foot building on 45 acres and a 90,000-square-foot building on 18 acres with an eight-car rail spur.
Over 200 acres are currently available within the Hy-Point and St. James Business Parks, as well as more than 800 acres in non-incorporated areas. All are within a two-mile access of Interstate 44 and suitable for manufacturing and warehousing.
In addition to the nationally recognized engineering graduates of Missouri University of Science and Technology, the region has the advantage of an experienced manufacturing workforce supported by custom training programs through three regional providers.
SeaTac, Washington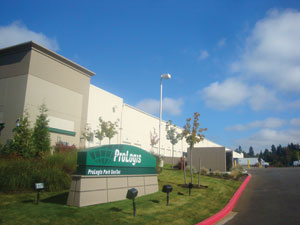 During the last two years, the city of SeaTac, Washington, has announced 27 new or retained businesses in the community. These companies represent great diversity including 3PD, a national third-party delivery and logistic company; Advanced Broadcast Solutions, providing a worldwide clientele with integrated communications services; Datasite, providing off-site data management and protection; and Europa Sports Products, a national sports supplement distributor.
"These tenants occupy 335,000 square feet of leased space and 85,000 square feet of acquired space," said Jeff Robinson, economic development manager for the city. "In total, this represents 350 full-time jobs in our city, adding valuable tax revenue and great economic impact."
A significant portion of the city's growth is attributed to the development of ProLogis SeaTac Park, opened in 2009 and featuring 245,420 square feet of state-of-the-art warehouse space just south of Seattle-Tacoma International Airport. The proximity to the airport and several regional interstate highways provides outstanding access to and from all corners of the globe.
Beyond the obvious conveniences there is also an economic benefit to locating in the city of SeaTac.
"Our city's leadership is focused on economic development," Robinson said. "SeaTac does not have a business or occupation tax, and does not impose a local utility tax, all of which help our businesses' bottom lines."
Southern Idaho
Southern Idaho strives to come as close as possible to being a perfect location for your business. Low business costs, low utility rates, dedicated training and education opportunities for employees, an excellent location for nationwide transportation, a proactive business climate, and quality of life are just a few of the advantages employers enjoy.
After analyzing labor costs, tax burdens, and energy costs, Economy.com ranks Idaho the second-lowest state in the West in overall costs of doing business–significantly impacting a business's bottom line.
The local College of Southern Idaho (CSI) provides the foundation for the region's trained workforce. Since 1965, the college has developed a uniquely close relationship with the local business community. Highly tailored curriculum and programs are continuously developed to assure a well-trained, qualified labor force is ready and available for work.
The level of business savvy, sophistication and quality of life offered in southern Idaho surprises new employers looking to relocate to the region. They are pleasantly surprised by the labor force's work ethic, the available flexible and creative financial opportunities, and the ease of doing business. In addition, they are happy to learn that this is a great location for numerous outdoor activities all year long.
Operating in southern Idaho is less complicated than other areas and that equates to a better bottom line. Companies should not overlook southern Idaho when considering relocating or expanding.
Tomball, Texas
Tomball, Texas, is a unique city with a culture deeply rooted in the traditional values of hard-working, patriotic, friendly, caring people. It is located 28 miles from the heart of downtown Houston, but it has been able to maintain a small-town community atmosphere with all the conveniences of the big city.
The city is strategically located in northwest Harris County with easy access to George Bush Intercontinental Airport, two freeways, and a major tollway that loops the city of Houston. The Tomball community also has the advantage of an outstanding general aviation facility at Hooks Airport.
The area's schools are first class with two public school districts, numerous private elementary and secondary schools, and a community college campus. Lone Star College-Tomball is part of the ever-growing Lone Star College System, which is the second-largest community college system in the state of Texas with 69,330 students.
Tomball has excellent healthcare. For the past 33 years, Tomball Regional Medical Center has grown into its own, garnering national recognitions. The 168-acre campus is home to Tomball Regional Hospital and many specialty centers.
With the region's mild year-round climate, there is no shortage of places to enjoy the great outdoors at parks, golf courses and sports fields. In addition, major shopping malls are minutes away, and a charming downtown shopping district lures buyers with more than 50 stores.
Yonkers, New York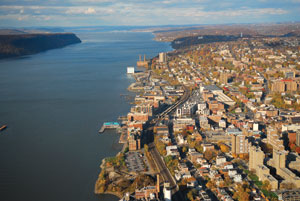 Yonkers, New York's fourth largest city, offers state-of-the-art and affordable spaces ideal for industry. Its revitalized Nepperhan Valley area, once home to world-famous textile and carpet mills and now called N-Valley, is home to successful metal and plastics manufacturers in buildings with high-quality loading docks and freight elevators.
N-Valley is emblematic of Yonkers' resurgence. New commercial, residential and retail projects are moving forward with help from the Yonkers Industrial Development Agency (IDA) and other Yonkers assistance, under the leadership of Mayor Philip Amicone.
The city's business-friendly attitude is why POP Displays, a leading maker of plastic displays, brought its 700-employee business to Yonkers. It's why metal manufacturers like Barren Metal Products and City Enameling Corp. call Yonkers home.
The IDA lowers the cost of relocating or growing a business through property tax agreements, mortgage tax exemptions, and sales and use tax exemptions for construction materials. This frees up business capital while bringing jobs and tax revenue to Yonkers.
Yonkers has other advantages. Located on the Hudson River, minutes from midtown Manhattan, it sits at the center of an expansive transportation corridor – four major highways, transcontinental train service, and proximity to major airports – that makes doing business locally, regionally or internationally easy.
With its new 21st century role as a regional economic hub and a gateway to Westchester and the Hudson Valley, Yonkers' future is bright.
About the Author