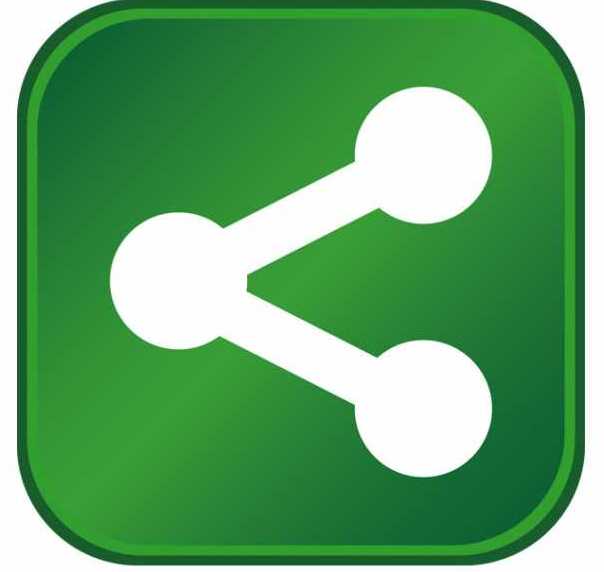 With transportation options to help move product, these locations propel businesses forward.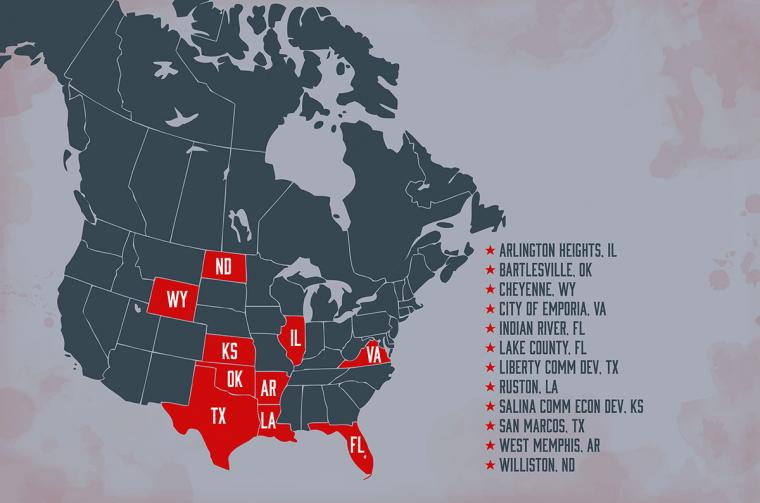 Whether it's a location at the crossroads of major highways and rail lines, or along a waterway with easy access to a key port, or close to a major airport for shipping cargo, businesses need easy and consistent access—to materials, to customers, to a qualified labor force and more. For site selectors, it's all about finding locations with reliable, fast and cost-effective access for moving goods. These locations offer businesses everything they need to reach their markets.

Arlington Heights, Ill.
Arlington Heights is a community of about 76,000 residents, making it one of the largest municipalities in the Chicago area. With an award-winning downtown area, Arlington Heights offers all sorts of cultural and recreational opportunities, including more than 50 public parks and facilities, a five-star library (per The Library Journal), the 300-seat Metropolis Performing Arts Centre and the iconic Arlington International Racecourse, one of the premier horse-racing tracks in the country.
Importantly, Arlington Heights offers businesses just as much as it offers its residents. For instance, the municipality has about 5 million square feet each of first floor commercial/retail space, office space and industrial/flex space. Several major companies are significant employers in Arlington Heights, such as HSBC, Northrop Grumman and The Daily Herald, one of the country's 75 largest newspapers by circulation. The community boasts an educated, diverse daytime population of more than 50,000 workers.
Location is one of the community's greatest assets—there is immediate access to I-90, I-290 and I-355, plus, there are two Metra commuter rail stations, as well as Union Pacific freight rail. O'Hare International Airport is about a 10-minute drive via I-90.
Arlington Heights remains a hotbed of development and investment. In just the past year, more than 700 new residential units have been approved or begun construction, in addition to 330,000 square feet of spec industrial space, and a 62-room boutique hotel. Various financial assistance programs are also available to large and small companies alike.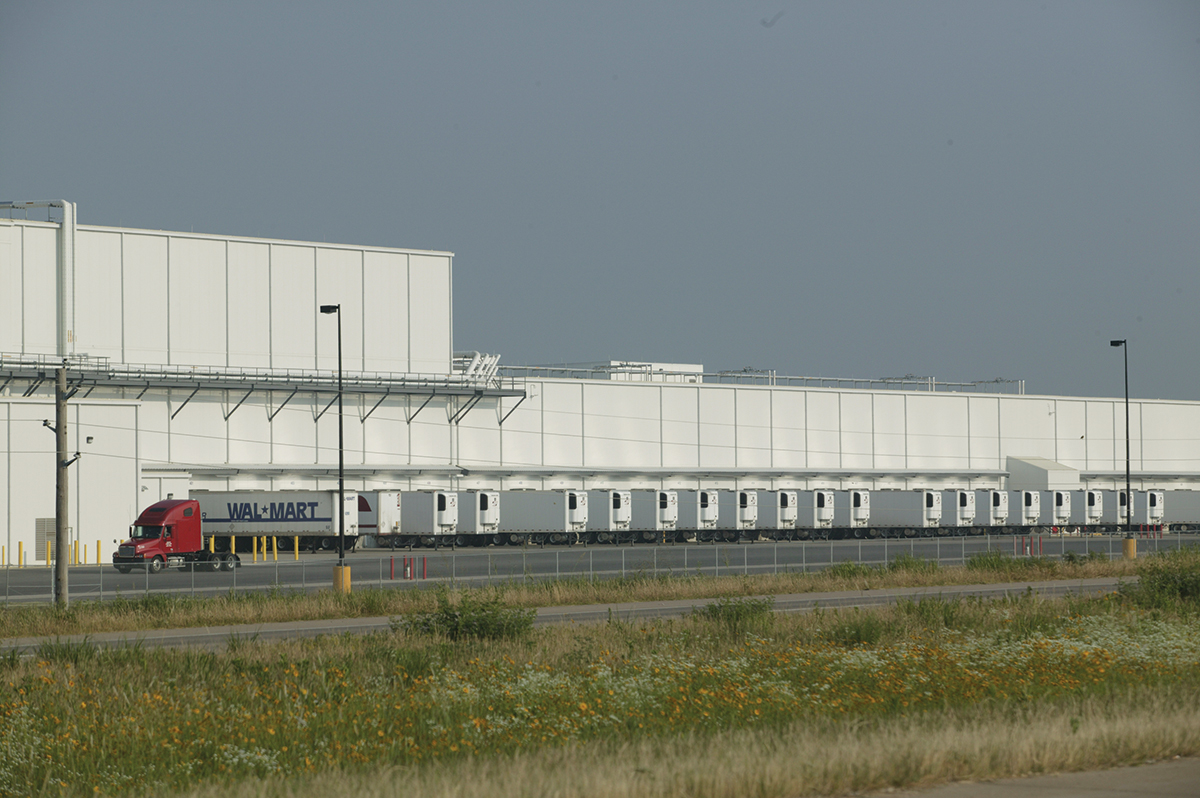 Bartlesville, Okla.
Bartlesville, Okla., is ready for your business. The area is home to both globally recognized energy, research and development and manufacturing firms, along with small niche companies, many that support the energy sector. Major companies—such as ABB, Phillips 66, Chevron Phillips, ConocoPhillips, Walmart and many others—have locations in Bartlesville, for all the right reasons: The community offers a workforce that's passionate about giving their all and making an impact; businesses in Bartlesville benefit from incentives and an atmosphere that encourages growth and expansion; and the city's accessible and central location—in the northeastern part of Oklahoma—allows easy access to much of the country by truck, rail and air.
Bartlesville sits at the crossroads of major U.S. Highways 75 and 60 and minutes from Highway 169, meaning that most areas of the country are within a two-day drive. There's a regional airport in Bartlesville, but the city also is just 40 minutes north of Tulsa and its major international airport. There's even an inland water port nearby—the Tulsa Port of Catoosa is one of the largest, most inland river ports in the U.S.
Among the major activities and services well-suited for Bartlesville are the distribution of durable and non-durable products; merchandise warehousing and storage facilities; refrigerated warehousing and storage; consolidation of freight consignments; trade document preparation; packing, crating and otherwise preparing goods for transport; and logistics consulting services. This easy access to markets has attracted many companies, including a major Walmart distribution center—all looking to reach throughout the U.S.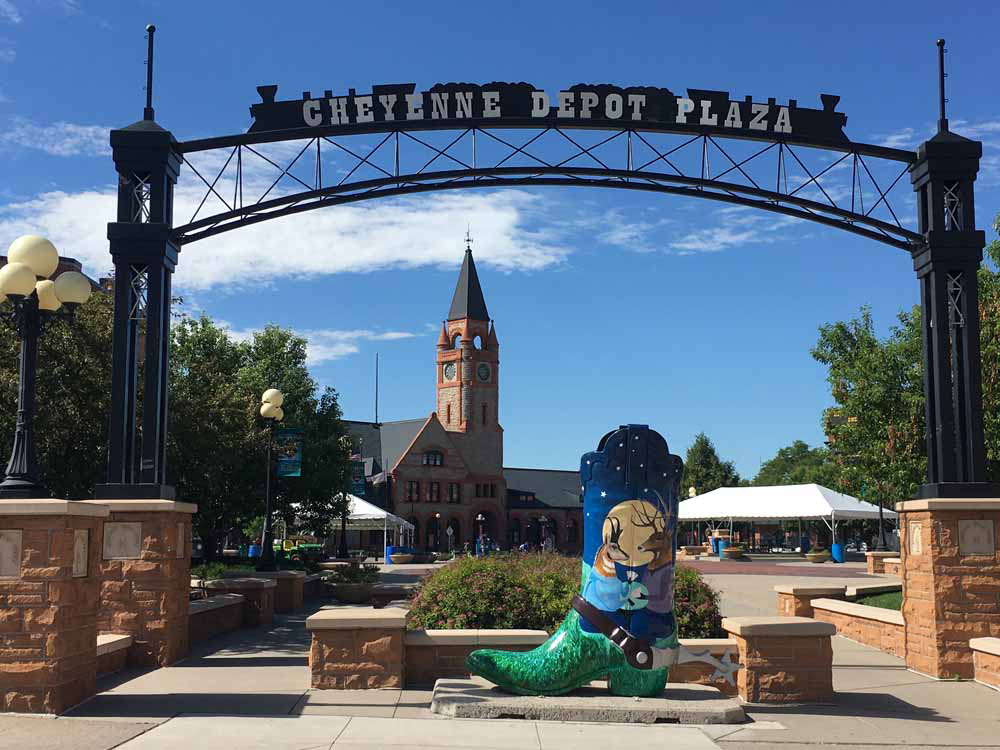 Cheyenne, Wyo.
Companies planning for expansion or new development projects commonly gravitate to large metropolitan areas. These populated areas appear to have an abundance of workforce and perceived logistical advantages over smaller communities. However, this isn't always the case.
Some smaller communities offer benefits that many businesses haven't considered. Take, for example, Cheyenne, Wyo.
Located 70 miles north of Denver, Cheyenne has a population of nearly 100,000. Like most of the country, Cheyenne is experiencing a low unemployment rate, but the available employees are hardworking and dedicated to their jobs. In Cheyenne, 69 percent of people own their homes and enjoy an average commute time of just 14 minutes. There's access to activities such as hiking and kayaking, along with plenty of entertainment—all creating a better environment for everyone, including employers.
Logistically, Cheyenne has the distinction of being at the crossroads of two major interstates; I-80 runs from San Francisco to New York, and I-25 connects the northern U.S. to Mexico via Denver. The city also has two Class I railroads (BNSF and Union Pacific)—with a dual rail being offered in a single business park. While Cheyenne has a regional airport with daily flights to Dallas/Fort Worth, it's also just 90 minutes from Denver International Airport.
Lowe's and Walmart distribution centers, Magpul Industries and Schlumberger call Cheyenne home because of the logistical and tax advantages, but also because of the quality of life this smaller community offers.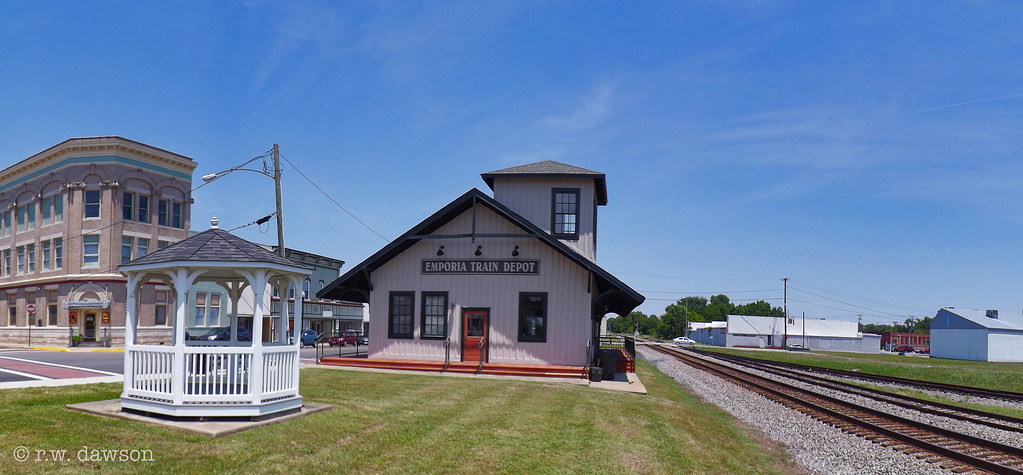 Emporia, Va.
Perched on the fall line of the Coastal Plain, the City of Emporia has historically been a commercial hub in Southside Virginia—and that's still true today. Modern-day Emporia is at the crossroads of Interstate 95 and Highway 58. The busy I-95 corridor runs north-south down the East Coast, and Highway 58 is the main east-west thoroughfare south of Richmond and north of Raleigh, N.C. The road east leads straight to the Virginia ports in Hampton Roads, about 90 minutes away, and to the west, connects with I-85, then eventually I-77 and I-81.
In addition to the highways, the community is served by CSX rail. There's also a local airport with a 5,000-foot runway, and easy access to larger airports in Richmond, less than an hour to the north, and Raleigh, about 90 minutes south.
This key location puts Emporia in a great position for all types of businesses. The rural surroundings mean there's plenty of space for new and expanding businesses. Taxes are low, and the community has an Enterprise Zone, Opportunity Zone, Industry Park and Historical Districts.
Emporia also is a partner with the Mid-Atlantic Advanced Manufacturing Center (MAMaC), 6 miles north on I-95.
The city is well-"connected," with Mid-Atlantic Broadband running on all the major routes, along with several "last mile" internet service companies available. The area also is in good company—Emporia is about an hour from the major Microsoft facility in Mecklenburg County and the FASTC facility in Blackstone, Va., and less than an hour from Petersburg, Richmond and Fort Lee, Va.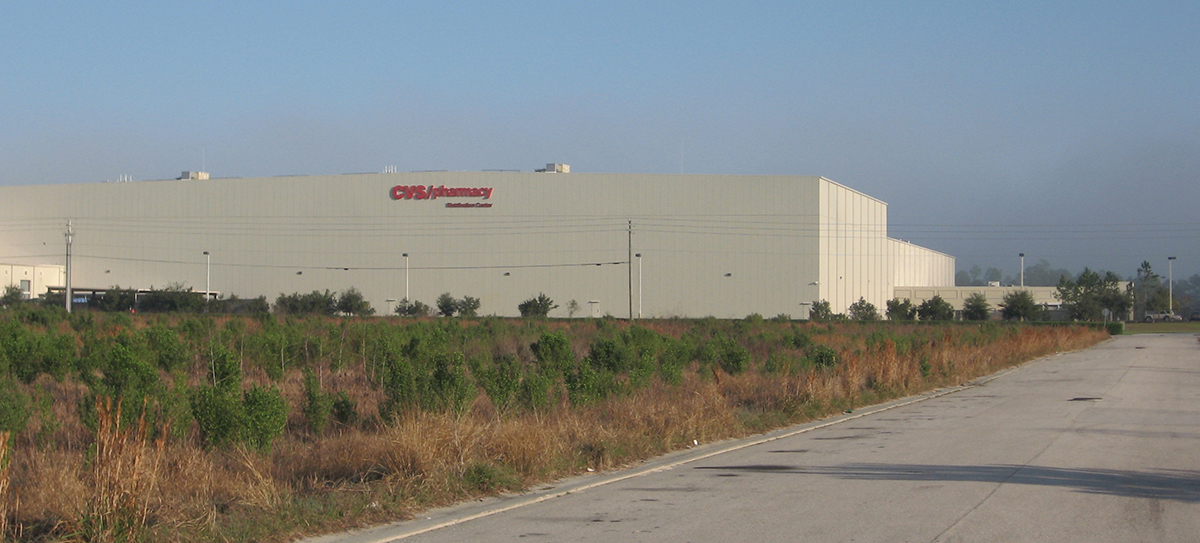 Indian River County, Fla.
Indian River County—Vero Beach, Sebastian, Fellsmere—strikes a perfect balance between business and pleasure. Those who live, work or visit the area find the safe, local communities are loaded with ecological, cultural, educational and technological amenities. In fact, many C-level executives end up locating their companies in the area after a positive vacation experience.
Midway between West Palm Beach and Cape Canaveral on Florida's east coast, Indian River County is within three hours of more than 17 million consumers, or 90 percent of Florida's population. It has easy access to markets, but the community is far from urban sprawl, traffic and congestion.
There are hundreds of acres of low-cost land available for development, much of it near I-95, a major north-south transportation route, and perfect for warehouse/distribution operations. Plus, all property west of I-95 in Indian River County is designated as a federal Opportunity Zone, which provides relief or deferral of capital gains tax when investing in these areas. There's no state income tax, and the county offers competitive property tax rates. State and local incentives are available to relocating and expanding companies, including property tax abatement, tax refunds, job training grants and the county's Local Jobs Grant program.
Location is central to success for any business. For more information on locating in Indian River County, contact Indian River Chamber of Commerce Economic Development Director Helene Caseltine at 772-567-3491, or visit www.indianrivered.com.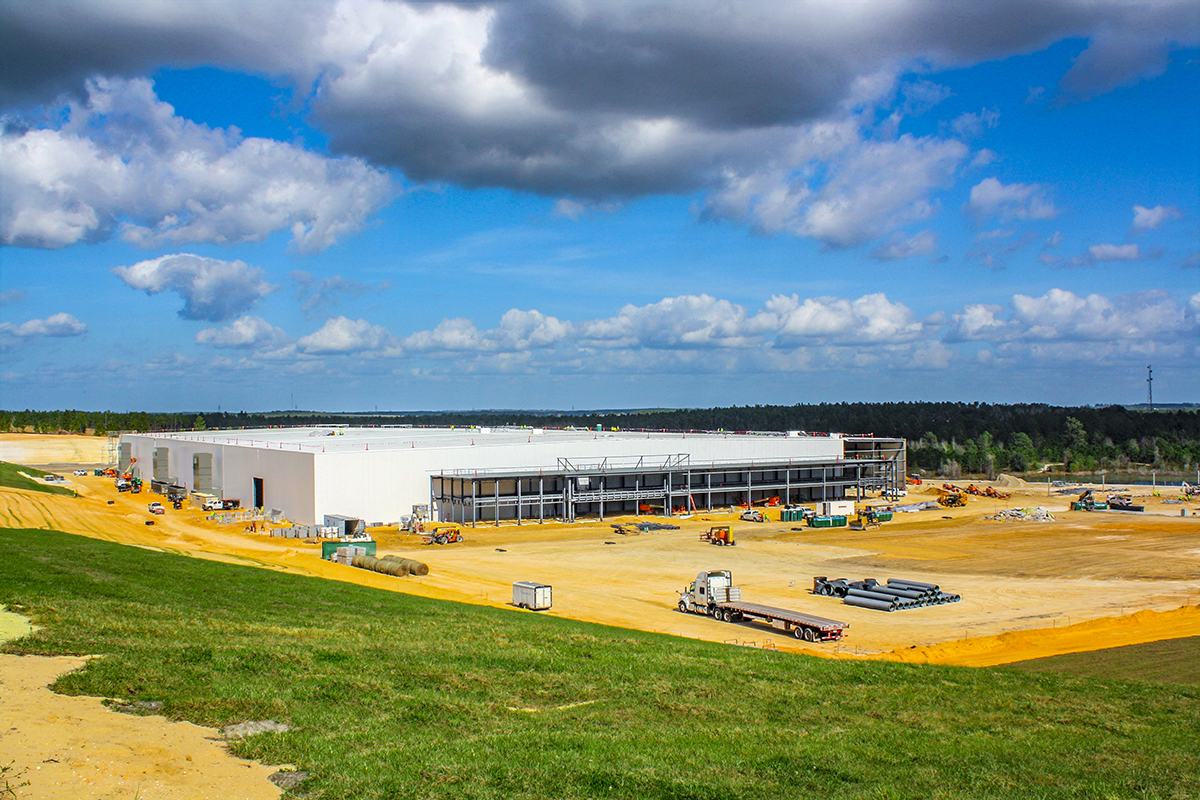 Lake County, Fla.
Located in the heart of Florida, Lake County is only 35 minutes to downtown Orlando and its big-city attractions and amenities. As the Metro-Orlando core continues to build out and growth pressures extend into the surrounding counties, Lake County finds itself uniquely positioned to absorb a significant portion of Central Florida's future growth. Projected to be the fifth fastest growing county in the state, the population is expected to grow to more than 427,000 people by 2030.
Companies in Lake County can reach more than 2 million people within an hour's drive. The imminent growth coupled with more than 500,000 students enrolled at higher education institutions within a 100-mile radius of Lake County will provide the highly skilled workforce needed for local industries.
Lake County's target industries include manufacturing, construction, agri-technology, aviation, aerospace, life sciences and medical services—all supported by access to major transportation networks, a Foreign-Trade Zone within the county, its close proximity to four international airports and three major seaports, allowing easy and efficient distribution throughout the U.S. and internationally. All of these advantages secured Lake County as the home for Kroger's second robotic customer fulfillment center in the nation.
With its prime location, pro-business approach and unparalleled quality of life, Lake County embodies its trademark, "Real Florida. Real Close"—and it is definitely open for business.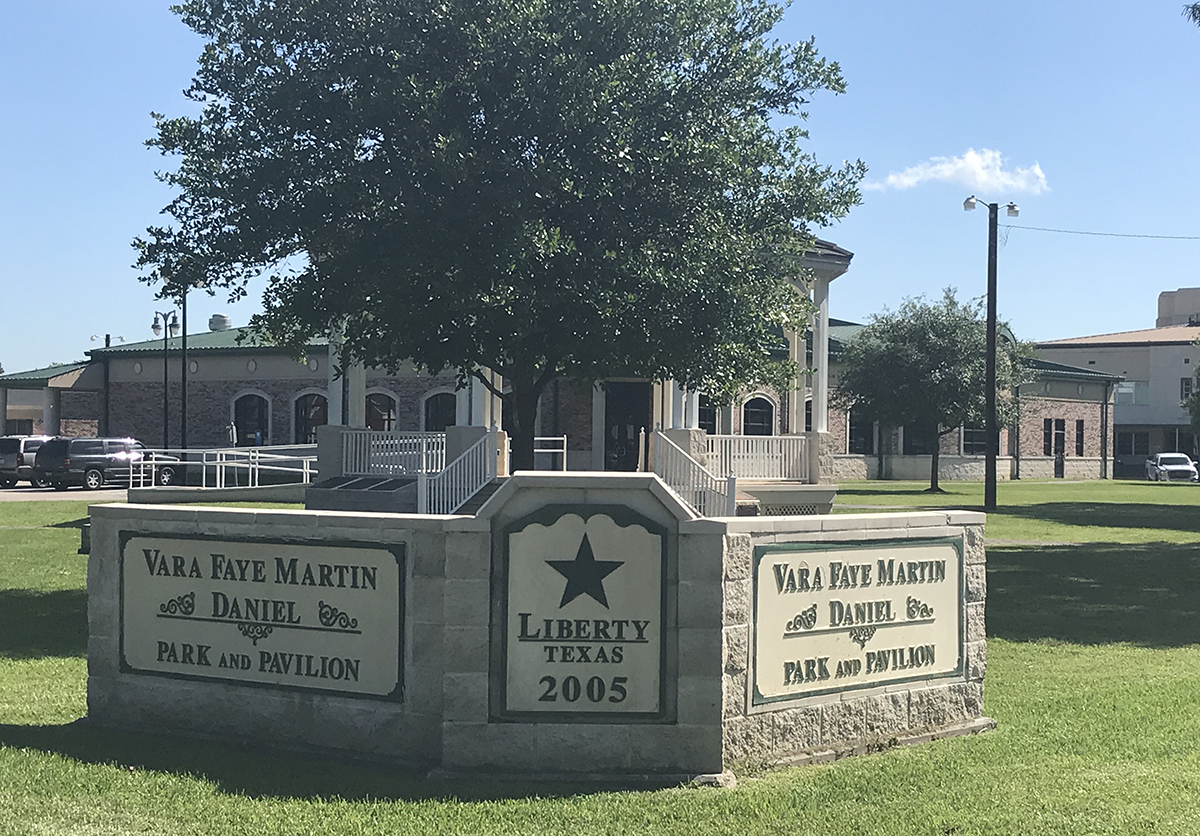 Liberty, Texas
Liberty, Texas, is ideally situated in the heart of Southeast Texas. Located 40 miles from downtown Houston to the west and 40 miles from downtown Beaumont to the east, Liberty is a mix of rural charm and suburban convenience. The city has a direct connection to Interstate 10 via FM563 and, coming in 2022, will have a direct connection to the Grand Parkway (SH99) via US-90 once highway construction is substantially complete.
In addition to the city's transportation network, Liberty is located near six major ports (Houston, Beaumont, Port Arthur, Orange, Galveston and Freeport), all within a 100-mile radius. Plus, a labor force in excess of 2 million is available within a one-hour drive. Air service is provided by the Liberty Municipal Airport, which has a 3,800-foot runway and sells both Jet A and 100LL fuel.
Liberty offers a number of economic incentives including the Freeport Exemption and has the advantage of being located in Foreign-Trade Zone #171. The Liberty Community Development Corporation can offer individual assistance with permits, utilities, infrastructure and with locating the perfect site for development projects. This, in conjunction with the fact that Liberty offers over 200 days of sunshine and an abundant quality of life, makes the area the perfect place for business relocation or expansion.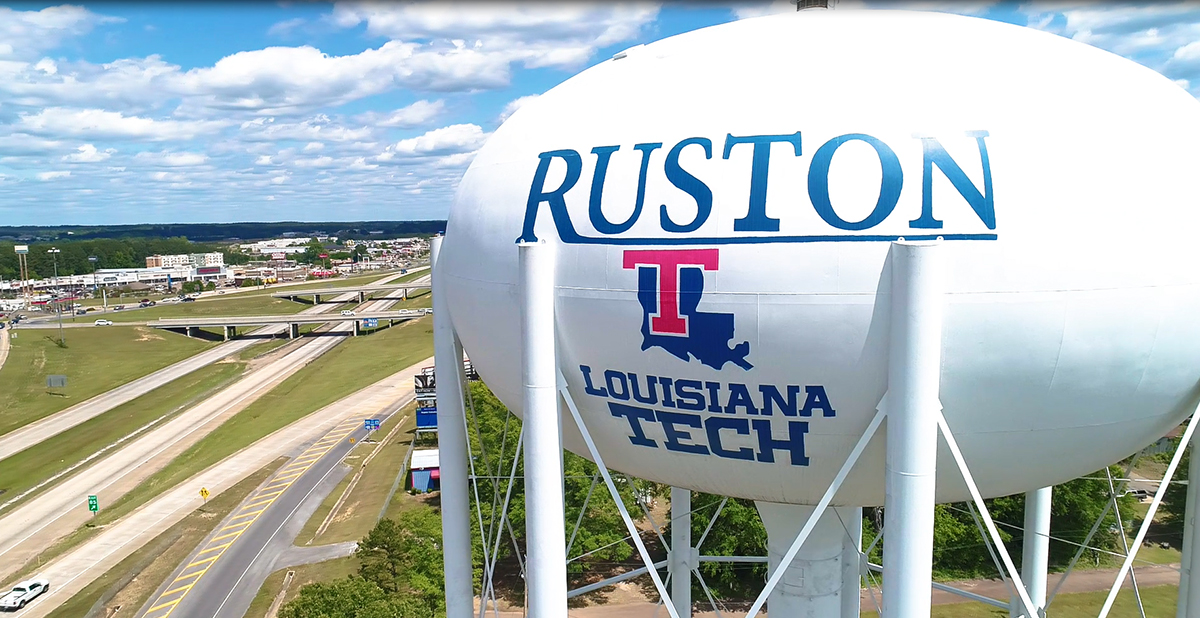 Ruston, La.
Located in Lincoln Parish in north-central Louisiana, Ruston has a number of assets that increase accessibility to national markets, making this city of approximately 22,500 residents unique for its size. And while Ruston, the home of Louisiana Tech University, may seem small in terms of population, there is access to a labor force of over 300,000 people within 70 miles.
Logistically, Ruston is easy to access. The city is at the intersections of Interstate 20 and Highways 167 and 33. I-20 connects Dallas to the west and Atlanta to the east; Highway 167 connects Alexandria, La., to the south with Little Rock to the north; and Highway 33 heads northeast to the Arkansas border.
Ruston Regional Airport has a 5,000-foot runway, with plans to expand it to 6,000 feet within two years. The Louisiana Tech Aviation Program operates out of a modern Flight Operations Center at the Ruston airfield. Kansas City Southern runs through Ruston and has a number of rail spurs for business and industrial use. Discussions are under way to add a passenger rail component to the existing line that will ultimately connect Dallas and Atlanta through Ruston.
Ruston also owns an internal fiber network that offers up to 5 Gbps, meaning higher speed, better capacity and greater reliability of data access. Offered to commercial businesses throughout Ruston, the fiber network has significantly and positively impacted businesses. With its many unique attributes, Ruston is proving why "Excellence is Made Here."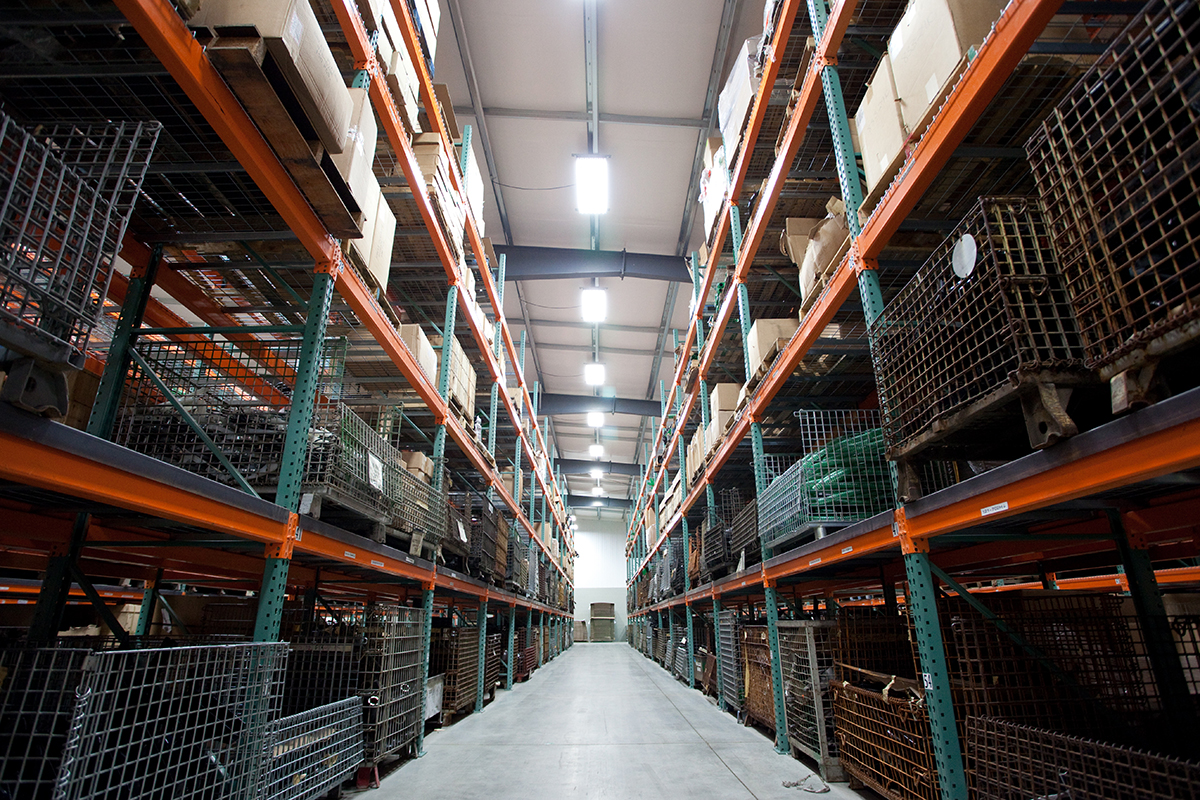 Salina, Kan.
Salina, Kan., is a community at the center of it all. In fact, its location near the geographic center of the U.S. offers a lot of advantages for business. Nestled at the crossroads of I-70 and I-135, Salina offers companies easy access to a highly skilled and educated workforce of more than 213,000. In addition, 45 million consumers are within a single day's drive.
Businesses in Salina enjoy outstanding connectivity and endless shipping options—the city is ideally located for distribution purposes. Trucks can be on the interstate within minutes from any location in Salina. Air cargo and freight services are available at the Salina Regional Airport. A connection to the Union Pacific main line right in town means products and raw materials can be shipped by rail anywhere in the western two-thirds of the country and elsewhere with intermodal options.
There's plenty of room to spread out, too. Salina enjoys a diverse economy that includes several manufacturing interests both large and small, along with a strong agricultural economy that supplies local food processors and beverage makers and creates strong demand for industries such as agricultural equipment manufacturing. Aviation is of critical importance to the area, with 1 Vision Aviation, an MRO facility, servicing regional-sized jets. Kansas State Polytechnic provides graduates and students who are working on their A&P Mechanics Degrees. Other key industrial targets for Salina include metal fabrication and metal-working.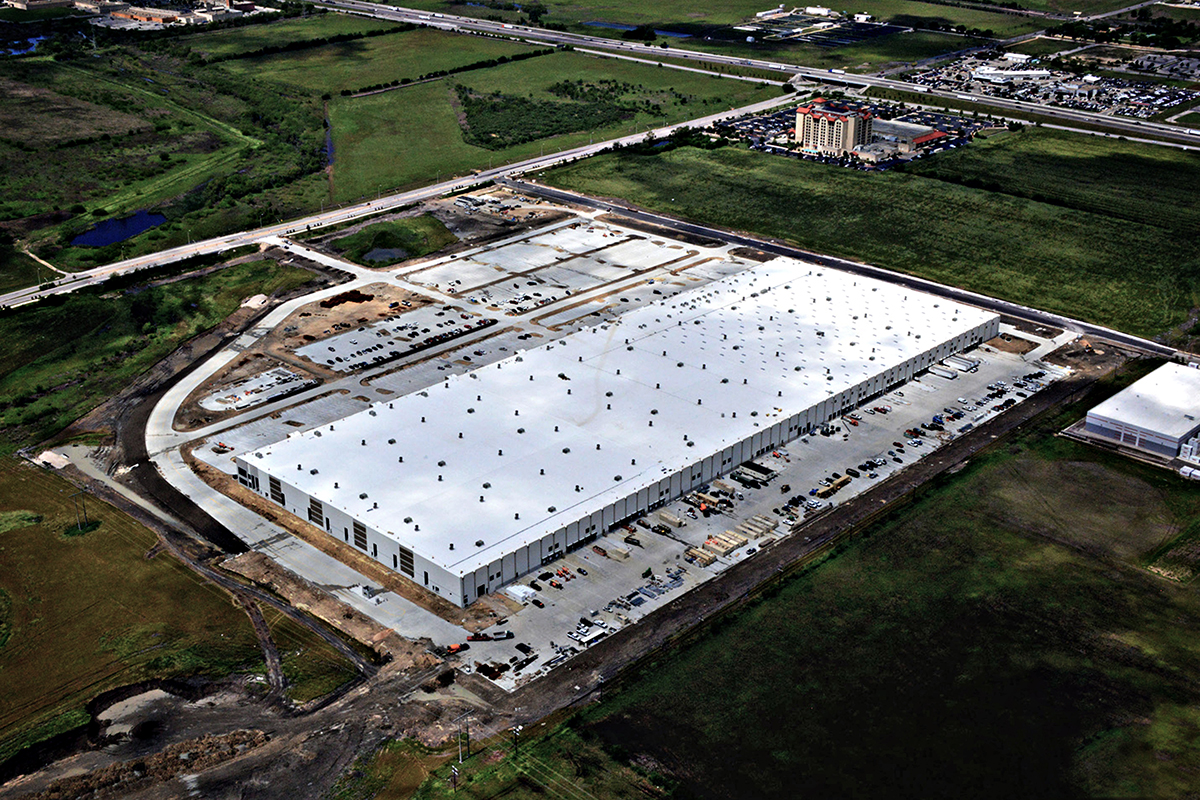 Greater San Marcos, Texas
The Greater San Marcos Region is prime for investment, thanks to its growing workforce and strategic location deep in the heart of the Texas Innovation Corridor. The region's proximity to Austin-Bergstrom, San Antonio International Airport and the San Marcos Regional Airport provide companies with international and domestic logistics support. Additionally, direct access to major north-south and east-west interstates and thousands of acres of available development sites position the region as a logistics and distribution hub.
Halfway between Austin and San Antonio, the Greater San Marcos Region outpaces the nation in population and employment growth. In fact, job growth from 2013 to 2018 was nearly double that of the nation. There are approximately 124 supply chain-related businesses in the region, the largest of which are Amazon, H-E-B Distribution Center, UPS and Berry Aviation, which employ more than 4,800 workers.
Future developments will further position the region as a center for logistics. The San Marcos Air Rail & Truck (SMART) Terminal, a 934-acre Dual Class 1 rail-served industrial park, will allow for easy access to rail, truck or air transport.
Boasting 1.5 million available workers within a 45-mile radius, San Marcos is home to Texas State University, with 38,000 students, and Gary Job Corps, the nation's first and largest job corps program.
An unparalleled location, logistics capabilities and growing workforce help to make the Greater San Marcos Region the next frontier for growth in Texas.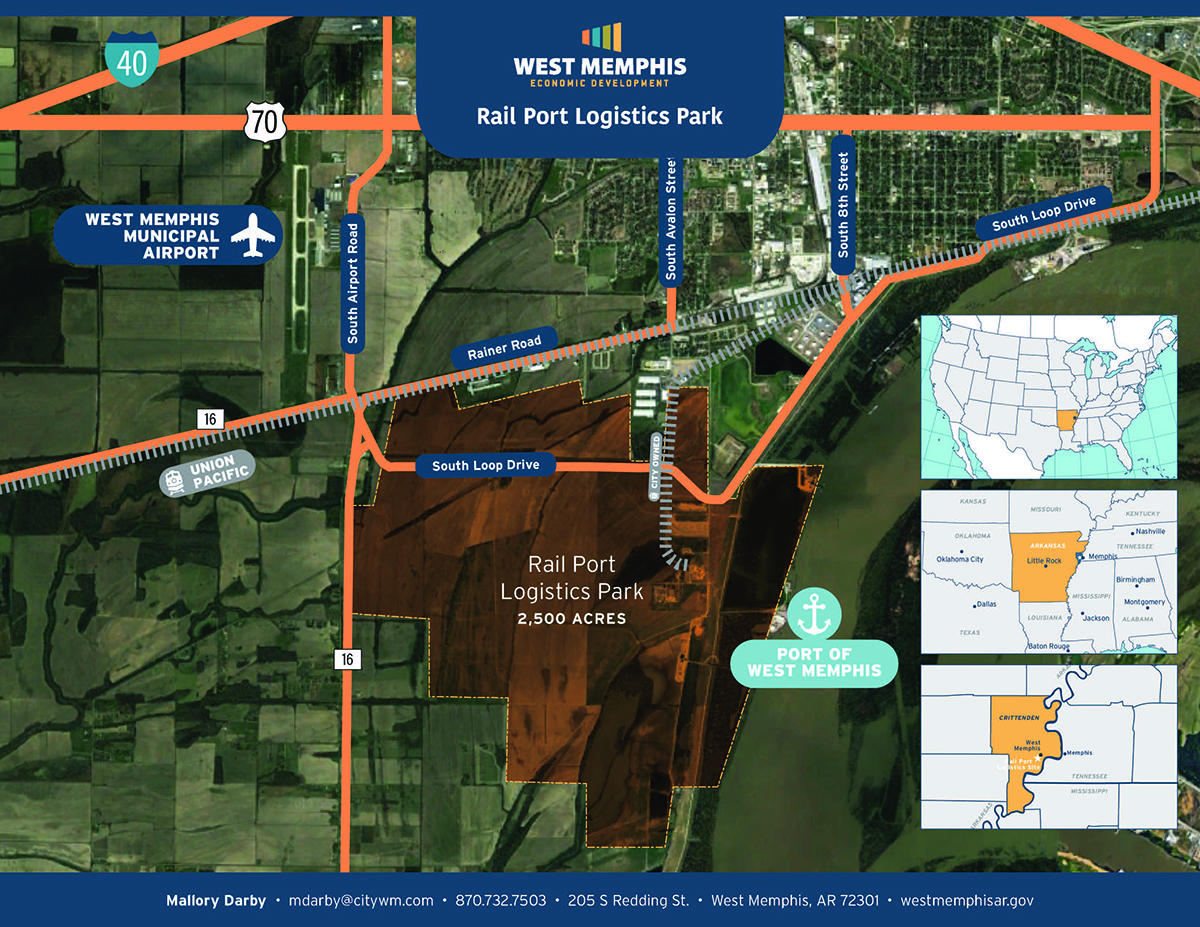 West Memphis, Ark.
West Memphis is located at the heart of the North American distribution system, providing all modes of transportation for businesses requiring a major logistical component. The city is at the intersection of two major interstates—I-40 and I-55—where more than 65,000 vehicles pass each day. Plus, West Memphis sits on the banks of the Mississippi River and has the only deepwater port in the area. Two Class I railroads (UPRR and BNSF) operate in and through the city. And the largest cargo airport in the U.S. is located less than 15 miles away.
West Memphis also has the advantage of having vast developable acreage. The West Memphis I-40 Megasite is an 1,800-acre site certified through the Entergy Select Site program, located near the crossroads of I-40 and I-55. The Rail Port Logistics Park, which provides more than 2,000 acres for development, is another area where significant resources have been deployed. The city recently completed construction on a $10.9 million TIGER grant used to upgrade and extend rail into the park and add a Bulk Transfer Facility. The park provides multimodal movement from water, road and rail.
In addition, to these specific sites, there are other privately-owned industrial parks with available acreage and infrastructure in place. For more information, visit www.buildingsandsites.com/westmemphis.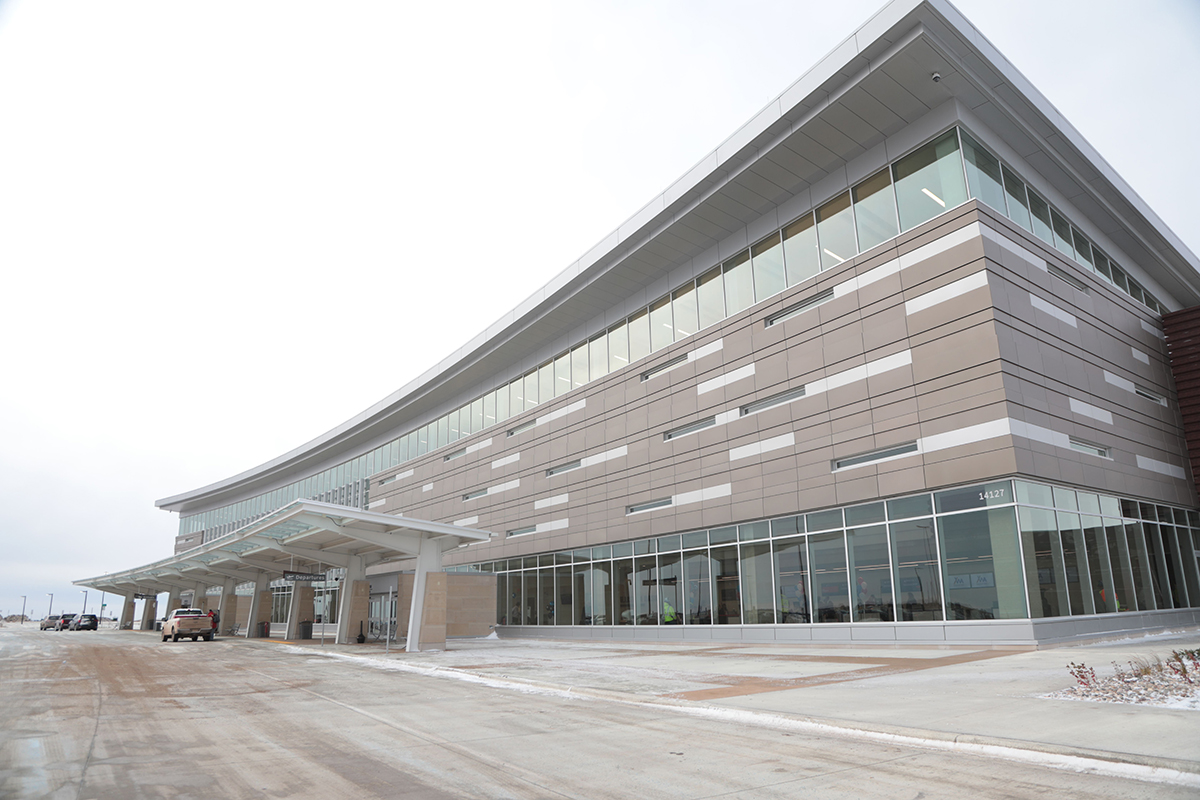 Williston, N.D.
Over the past 12 years, the City of Williston has had quite a story to share: It has been named fastest growing city in the U.S., tripled in geographical size and propelled itself onto the global stage due to the Bakken Shale Oil & Gas Play. Simultaneously, Williston has built an impressive infrastructure, attracting diversified industries worldwide. The community has a premier recreation facility, new high school, new birthing center, new public works facility, revitalized downtown shopping district, new trade areas and more.
In October 2019, Williston celebrated the grand opening of its $270 million Williston Basin International Airport (XWA). The new facility left behind a 780-acre brownfield space available for new and expanding businesses. This area is located adjacent to U.S. Highways 2 and 85 and is a high priority redevelopment for city leaders.
Today, Williston is a community positioned for and embracing growth. USA Today and Money magazine both labeled Williston as a top place for millennials. Williston Economic Development and the City of Williston works closely with businesses to create a package that fits the needs of any project. The city also offers incentives to offset the capital costs of developing a new facility in the community, along with support for operating costs. With all of these business advantages, scenic Williston, located in the heart of the Bakken, is an ideal location for any project. T&ID
About the Author