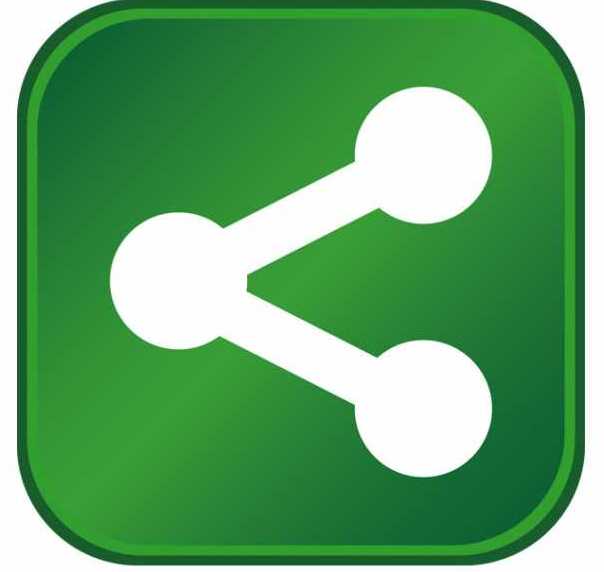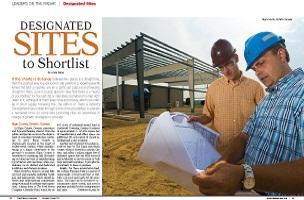 If the shortest distance between two places is a straight line, then the shortest way to a decision in site selection is knowing exactly where the best properties are for a particular purpose and heading straight to them. Sure it sounds grand to hear that there is a "world of possibilities" for the next dig or relocation, but when it comes right down to it, vetting all of them takes time and money, which can often be in short supply. Knowing this, the editors of Trade & Industry Development have culled through some of the possibilities to present a narrowed focus on some very promising sites for executives in charge of growth strategies to consider.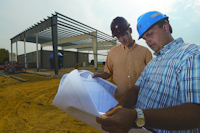 Elgin County, Ontario, Canada
In Elgin County, Ontario, innovative and forward-thinking interest from the public and private sector in the deployment of emerging technologies continues to grow. Elgin County is strategically located in the heart of southwestern Ontario, where manufacturing is a major contributor to the province's economy. Elgin County is committed to sustaining and diversifying its broad use base of manufacturing opportunities and operations while capitalizing on its skilled and dedicated workforce and strategic location.
Elgin County is home to several fully serviced and available industrial buildings and land parcels, which should interest large multi-national corporations along with small to medium-sized operations. Among them is The Ford Motor Company Assembly Plant, which sits on 461 acres of industrial-zoned land in Southwold Township, Ontario. It consists of approximately 2,135,983 square feet of manufacturing and office space. An additional 161 acre parcel of vacant industrial land is also available.
Another spot of interest to location executives may be The Elgin Innovation Centre, which is located in Aylmer, Ontario, and offers 1 million square feet of industrial spaces that are fully serviced and subdivided to suit the needs of both large and small operations. It provides the opportunity to lease or purchase.
Finally, for those interested in land, the Aylmer Business Park is a parcel of municipally owned land that is flat, fully serviced and ready for development. The land can be divided to accommodate client's needs, and lots for purchase include flexible configurations and sizes.
Haines City, Florida
Executives charged with corporate growth strategies who are looking for shovel-ready sites will want to explore Haines City, Florida. While Haines City
boasts multiple sites that are shovel ready, two in particular should fit the needs of most businesses. Strategically located for manufacturing and distribution, the sites sit on a portion of the more than 800 acres at the Haines City Industrial Park. Both sites are 40-plus acres with all entitlements and approvals in place for development. In addition, utilities are available at both sites and zoning and land use are in place.
Haines City itself is endeavoring to grow and revitalize. An article in The Ledger on July 30, 2011, stated, "Haines City's population has grown from 8,956 to 20,535, and its city limits have grown from 7 square miles to 20 square miles since 1980 as a result of new development and annexation."
If logistics is a factor in choosing a location, Haines City, Florida, has multiple existing companies that can attest that they based their choice of Haines City in part on the cost savings with the transport of goods and services. The city is uniquely positioned in the center of the State of Florida, with close proximity to major roadway corridors, air and shipping routes; and has access to a strong and technical workforce. In fact, within one hour a business can reach both Orlando and Tampa metro areas from Haines City.
Greenville, North Carolina
Located in the heart of eastern North Carolina, Greenville is one of the fastest-growing cities in the state. With a diverse industrial community, the area offers a wealth of amenities and assets while also offering a lower cost of doing business and a lower cost of living than other metro areas. A quality,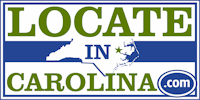 multi-skilled and available labor force combined with customized industrial training programs offered at little or no cost help make North Carolina a top-10 state in the U.S. for cost-efficient manufacturing, as ranked by the American Institute for Economic Research. Greenville also ranks high on the "American Cities of the Future" list by fDi magazine.
Greenville is home to the Indigreen Industrial Park which currently has 169.2 acres out of 353 acres available, with lot sizes ranging from five to more than 100 acres. Current tenants include ASMO, Convergys, Cox Publications, Fuji Silysia, Metrics and NACCO. It is certified by the U.S. Army Corps of Engineers to be 100 percent non-wetlands. It has direct access to U.S. 264 Bypass and Pitt-Greenville Airport is within two miles of site.
A featured building in Greenville is the Technology Enterprise Center which fosters the development of technology-based businesses by offering office, laboratory and light manufacturing space to technology-based companies on a short-term lease basis. Another featured building is the approximately 67,800-square-foot Mohawk Industries (Karastan) site. It is a modern single-story industrial facility that sits on approximately 15.78 acres with an additional 24.78 acres to the rear that is available for separate purchase.
NESA (North Eastern Strategic Alliance), South Carolina
Economic development organizations know what potential employers are looking for and they focus their talking points on the highlights to quickly and concisely explain a site's potential to businesses and site selection consultants. The NESA Region – named for the North Eastern Strategic Alliance, a local economic development organization representing nine counties in South Carolina's northeast corner – says it goes one step further by telling potential employers that it has it all. It highlights The Carolinas I-95 Mega-Site as exemplifying this point.
This 1,900-acre industrial park, zoned for industrial development, is located in the heart of the NESA Region – which itself is centrally located on the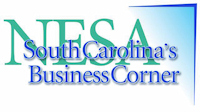 Eastern seaboard. As the name implies, the acreage is bordered by Interstate 95, and is five miles from Dillon County Airport and a 30-minute drive to Florence Regional Airport. In addition, the site is 85 miles from the Port of Wilmington, 89 miles from the Port of Georgetown and less than a three-hour drive from the Port of Charleston. Also central to development potential is infrastructure, and at the Carolinas mega site there is access to gas, water, waste and even fiber optics.
But to have it all, you need to go above and beyond the traditional economic development description. NESA says it is able to do that as well, citing a ready, willing and able workforce, a business-friendly government and tax structure, and a prime location that makes the NESA Region a place where one can live, work and play.
North Louisiana
 
North Louisiana's shovel-ready properties undergo a rigorous review process to certify them as project-ready within 180 days. Port of Shreveport-Bossier's North Whittington Property and Charleston Industrial Park are two of those certified sites to consider.
Charleston Industrial Park is a 700-acre greenfield Certified Site in South Ouachita Parish that offers access to I-20, US-165 and LA-15. In addition, the site is served by UP and KCS Railroads. The property is seven miles from the Monroe Regional Airport and convenient to four ports, including the Greater Ouachita Port (10 miles), the Port of Vicksburg, Mississippi, the Port of Shreveport-Bossier, Louisiana (Red River Waterway) and the Port of Columbia in Columbia, Louisiana. Utilities include: electricity from Entergy; natural gas from Atmos Energy; water/sewer from Greater Ouachita Water Company; and fiber optics and telecom service offered by AT&T. Acreage is available for purchase or lease.
Port of Shreveport-Bossier's North Whittington Property , another certified site, is a 90+ acre property that offers access by barge, air and Interstates 20 and 49. Rail can be connected via a rail spur to the property, which would be served by UP and KCS Railroads. Truck terminals are close by. Air service is available via Shreveport Regional Airport and DFW International Airport. Utilities include electric from AEP-SWEPCO; water/sewer from the City of Shreveport; gas can be provided by CenterPoint Energy; and telecommunications offered by BellSouth. Acreage at the Port is available for lease only, up to 99 years. Lease is negotiable based on investment and new job creation.
Magnolia, Arkansas
Boasting 251 acres of prime business and industrial real estate, Magnolia, Arkansas's Select Sites have been certified by Entergy Arkansas's Office of Economic Development. The Select Site program encompasses 50 points of criteria including Phase 1 reports, site control documents and environmental studies. Reducing the time it takes for companies to start construction is the pinnacle of the Select Site program, therefore, Magnolia's Select Sites are ready for the next company's shovel.
Magnolia is located at the intersection of three of the major thoroughfares of southwest Arkansas, US Highways 79, 82 and 371. Magnolia's location
allows employers to draw from a large and diverse rural and urban workforce in addition to providing clear transportation routes for cargo shipments. Additionally, the Magnolia Economic Development Corporation (MEDC) works with business prospects to identify and package local, state and/or federal programs that use aggressive business incentives to make projects financially viable.
By the end of fiscal year 2011, the MEDC, partnering with state and university officials, will have invested nearly $250,000 in workforce training programs specifically for existing companies. In 2009-2010, MEDC offered local and state training incentives that enhanced the skills of more than 120 employees of existing companies in classes chosen solely by local human resource managers.
Completing the picture, Magnolia's Mayor Parnell Vann has said, "Magnolia is a community with tremendous civic pride. We are a community with a diverse business environment and a city filled with friendly people."
Commerce City, Colorado
Commerce City, Colorado, is waiting with open arms for manufacturing facilities to plant their roots in its soil. And on the welcoming mat is a host of incentives to make the move that much easier. Commerce City points out that while many cities and counties use incentives to encourage businesses to locate within their boundaries, they are usually used primarily to attract retailers, not manufacturing businesses.
"What sets our Incentive Program apart from others is how it targets industries that others overlook," said Brittany Morris, Commerce City's economic development director. In its Economic Development Strategic Plan, the city identifies five targeted industries; among them is advanced manufacturing.
"Today we still have the available land and the willingness to welcome a wide variety of businesses," said Jerry Flannery, city manager of Commerce City. "Where others might have a 'not in my backyard' mentality, Commerce City welcomes the advanced manufacturing industry with open arms," he said.
That was the case when Cummins Rocky Mountain LLC built the Cummins Rocky Mountain Master Rebuild Center in Commerce City. Announced in 2010, the $13.5 million, 88,000-square-foot facility remanufactures and distributes a complete line of Cummins High Horsepower diesel engines. While there were many factors in play, what tipped the scales were the incentives offered by the city.
"This new facility enables us to improve on our already industry-leading customer support capabilities for our existing and future High Horsepower customer base," said Bill Wolpert, Cummins Rocky Mountain's president and CEO.
State of Arkansas
Arkansas has approximately 200 industrial sites available for corporate site selection executives to consider, and 65 of them are shovel-ready. These

sites are a perfect fit for Arkansas's targeted sectors, including advanced manufacturing, information technology, and green energy and related products, as well as other opportunities such as biosciences, distribution and logistics services, and regional headquarters.
These sites range from eight to 4,000 acres. The Arkansas Economic Development Commission website provides detailed information on all of these sites. It includes features such as interactive maps, detailed and up-to-date demographics and business data so potential sites and communities can be analyzed and evaluated. Included as well is a feature detailing utilities in place at each site along with proximity to transportation resources.
For those concerned with logistics, Arkansas is located halfway between Canada and Mexico, and is only one tank of gas away from one-third of the United States' population so products can get to market quickly and efficiently. Four commercially navigable rivers in Arkansas provide more than 1,000 miles of waterways linking the state with ports worldwide. There are 26 freight railroad companies in Arkansas, while intermodal freight facilities include river ports at Little Rock, Pine Bluff and Van Buren. Major airlines and commuter lines provide direct flights to major cities throughout the U.S.
State of South Carolina
South Carolina's Department of Commerce understands when companies want to establish a new operation they are often looking for project-ready industrial sites. Therefore, the Palmetto State has developed a program to make that search much easier, less time-consuming and relatively risk-free.
The South Carolina Industrial Site Certification Program goes beyond the claim that a site is ready for development. The objectives of the program are to provide prospects with comprehensive site data and ensure that a higher quality of information is available on a site. In addition, the program is designed to assist communities in determining the marketability of existing sites and to verify that their sites and industrial parks are ready for industrial development.

South Carolina works with site consulting firm McCallum Sweeny Consulting in implementing the new site certification standards. These new standards require a site to meet all the technical specifications that includes availability, utilities, highway access, environmental assessment, as well as meeting marketability standards. The marketability standards include criteria such as: access to skilled workers, business support services, proximity to interstate or major highway and distance to a commercial airport.
At a minimum, Site Certification can save a company two to eight months in the development process, provided no "surprises" arise during the due diligence investigations. Recognizing that companies of all types operate in an environment where time is money, South Carolina is taking measurable steps to ensure that companies have the data necessary to make decisions and establish new operations quickly.
 
About the Author