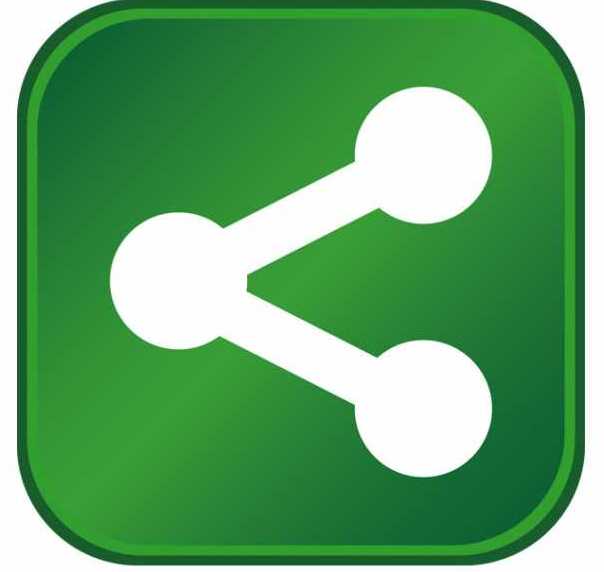 The growing demand for industrial parks and other sites that are "shovel-ready," "ready to go," as the Federal Highway Administration refers to them, or pre-certified is being driven in part by pressure placed on site location decision makers to meet tight timelines to not only choose the sites, but also to expedite design decisions, construction and permitting while keeping costs in check.
Locations with these designations offer the ideal solution to time and cost constraints as typically all of the surveys, planning and zoning, environmental studies, soil analyses, title work, public infrastructure and legal aspects will have been completed prior to the sale of the property.
Knowing that time equates to money, now more than ever, we have taken the concept of fast-tracking through ready, certified locations a step further by highlighting several communities that offer such sites that may prove suitable to your location, relocation or expansion needs.
Dorchester County, South Carolina
Located in Dorchester County, Winding Wood Industrial Site is one of the state's premier sites for manufacturing and warehousing. The 650-acre site has been certified through the South Carolina Department of Commerce's Certified Site Program and offers many strategic advantages including close proximity to the ports of Charleston and Savannah and rail service available via Norfolk Southern. The site is located just four miles from I-95 and 10 miles from I-26. Low-cost electrical service is provided by Edisto Electric Cooperative and a substation is located on the site.
Infrastructure for the site has also been designed and is ready to be installed. A wastewater treatment facility located in nearby Town of St. George is currently being upgraded and when complete, low-cost reclaimed water will be available to companies locating at the Winding Wood Industrial Site.
Dorchester County is one of the fastest-growing counties in South Carolina and is right next door to the growing logistics and aerospace clusters in the Southeast. Dorchester County is home to many great industries including Robert Bosch, Zodiac North America, Caterpillar and LaFarge. The county has a labor force of approximately 60,000 skilled workers and Trident Technical College has recently opened a job training facility one mile from the Winding Wood Industrial Site.

Salem, Oregon

The Mill Creek Corporate Center project, located in Salem, Oregon, has been an ongoing effort by the State of Oregon and the City of Salem to establish a premier shovel-ready industrial site close to Interstate 5 and competitively priced. The 650-acre site, owned by the State of Oregon and in the City of Salem, has progressed through the years with fully mitigated wetlands, an industrial-grade infrastructure in place to serve virtually any need, unequalled clean water capacity, redundant power from Portland General Electric's newly established sub-station, access roads under construction, and all served by a reliable, well-educated and trained workforce.
The project offers large distribution sites, business and industrial parks, a commercial core offering restaurants, banking and other services to the Corporate Center occupants. Flex-space, manufacturing sites, warehousing and offices are offered in a spacious, planned environment.
Mill Creek Corporate Center is home to FedEx, a 50,000 square foot state-of-the-art distribution center that opened in October 2009, and The Home Depot, the world's largest home improvement retailer, has started building a 465,000 square foot Rapid Deployment Center to open in the first quarter of 2011.
With accommodations for a diverse mixture of businesses, MCCC offers sites for large firms wanting to consolidate their operations and small firms to locate close to larger clients. A high-quality environment along with a package of support services rounds out the equation.
North Louisiana Innovation Corridor
Beyond North Louisiana's traditional strengths as a manufacturing, oil, gas and agricultural hub, the region is nurturing an emerging technology sector that is referred to as the "North Louisiana Innovation Corridor." The Innovation Corridor is a collection of high-tech assets, including technology companies and innovative programs, hosted by public educational institutions and private entities.
The assets within the North Louisiana Innovation Corridor generate the R&D, the intellectual and venture capital, the entrepreneurial development and the high-tech labor force needed to nurture and grow technology companies.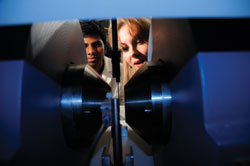 The research taking place at nine public universities and colleges in North Louisiana offers many opportunities for patents, partnerships and commercialization.
The Louisiana State University Health Sciences Center at Shreveport is conducting hundreds of bioscience research projects. The University of Louisiana at Monroe's College of Pharmacy researches new drug formulations and treatments for many diseases. Ranked third nationally in nanotechnology education, Louisiana Tech University develops cutting-edge technology and inventions at a rate five times the national average.
As a unique collaboration between local and state governments, private industry and academia, the Cyber Innovation Center acts as a catalyst within the Innovation Corridor to foster a knowledge-based economy. CIC anchors a 3,000-acre National Cyber Research Park, aimed at accelerating technology transfer and fostering collaboration.
Together these assets and many others offer technology companies an environment of opportunities.
Newberry County, South Carolina
Newberry County, South Carolina, has introduced the Mid-Carolina Commerce Park (MCCP) as a premier location for industry. Positioned on Interstate 26 between the metros of Columbia and Greenville-Spartanburg, this 463-acre, county-owned park is certified through the South Carolina Department of Commerce and offers an abundance of site location advantages.
MCCP is directly on the exit 82 interchange of I-26 near the Town of Prosperity. Offering more than 4,000 feet of interstate frontage, this is a great opportunity for high-visibility real estate. More important, the location also offers tremendous logistical advantages.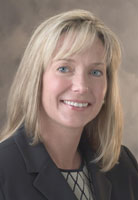 Three additional interstates (I-20, I-77 and I-385) are within a 30-minute drive and the major north-south routes of I-85 and I-95 are within 60 and 85 miles, respectively. Two commercial airports are within an hour's drive, and the Port of Charleston is only 140 miles away.
A master plan of the park allows for sites ranging from 10 to 100 acres. Phase one infrastructure (road, water, sewer and storm water) is complete and phase two is designed and permitted. As part of the certification process the following studies were completed: phase one environmental assessment, geotechnical survey, wetland delineation, cultural resource survey, protected species assessment and aerial topographic survey.
The park's first announced tenant is Nasmyth Precision Products, a tier-one supplier to the aerospace industry, and Newberry County welcomes more.
Effingham County, Georgia
Effingham County, Georgia, is no stranger to having shovel-ready industrial sites. In 2007 EFACEC Power Transformers announced its flagship U.S. manufacturing operations would be built on a shovel-ready site in the Effingham County Industrial Park. That impressive facility is in production and provides a great anchor point for the industrial park.
"Having a cleared, graded and fully entitled site with all utilities and plenty of capacity is a community's best sell," said Effingham County Industrial Development Authority's CEO John Henry.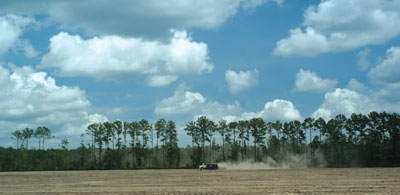 Henry is currently marketing the community's latest venture in shovel-ready sites, the Governor Treutlen Site.
"Great schools and location have always been our best selling point, being close to the Georgia Ports, the City of Savannah and practically on top of interstates 95 and 16 facilitate transportation," Dennis Webb, chair of the Effingham IDA elaborated, "but our spending the time and effort to have a manufacturing site ready to go has been the key to getting the activity. It has been a successful program that we will continue to follow."
The Governor Treutlen Site is a 60-plus acre manufacturing site located in the Effingham County Industrial Park. The Effingham County IDA has coupled its shovel-ready sites with its attractive incentive packages and investments in workforce development to lure industry, helping to make the community the sixth-fastest-growing mid-size county in the nation.
Green Bay, Wisconsin
Green Bay, Wisconsin, may be known as the home of the Green Bay Packers, but it also has a strong reputation from its manufacturing base. Green Bay is the manufacturing hub of northeast Wisconsin, creating products used throughout the country and the world. 
"The backbone of our local economy has always been manufacturing," said Green Bay Mayor Jim Schmitt. "Our manufacturing sectors include paper products, food processing, metal and machining components, ship building and more," explained Schmitt.
The newest commerce park in Green Bay is the University Heights Commerce Center, located on the city's northeast side. The 1,100 acre park offers a planned development with mixed use, light industrial and commercial zoning. It has convenient access to state and federal highways, an international port and airport, and provides fully developed infrastructure.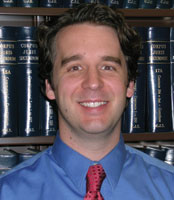 Green Bay has more than just land to offer. The city is alive with culture, services, educational opportunities and family friendly events. It features a diverse and stable economy, an excellent education system that includes nine colleges and universities, four-season outdoor recreational opportunities, low crime rates, and a low cost of living. With more than 40 neighborhood associations, and 67 parks, including an amusement park and the head of a 25-mile-long trail along the Fox River, Green Bay is a place to consider for living and doing business.
NESA, South Carolina
South Carolina's Pee Dee region boasts a plethora of facilities and sites ready to meet the demands of American businesses and manufacturers. Within the nine counties that have partnered to create the North Eastern Strategic Alliance (NESA), there are 13 certified sites, some as small as 67 acres, others larger than 1,900 acres. All have access to major rail, highways, airports and seaports.
Among the largest certified sites is the Carolinas I-95 Mega Site. The 1,920-acre location is within a mile of Interstate 95 in Dillon County. It is the product of a three-county partnership (Dillon, Marion and Marlboro), that combined to offer prospective employers with every possible advantage.
In addition to its I-95 prime location, the Carolinas I-95 Mega Site is within 30 miles of two airports, and less than a two-hour drive from two state-of-the-art seaports. With strong infrastructure in place -- electrical, water, sewer, telecommunications and fiber optics -- this site can meet the needs of the vast majority of companies.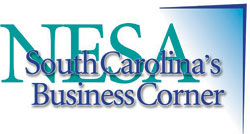 Location, infrastructure and competitive tax rates are all critical to site selectors, but according to NESA Executive Director Jeff McKay, "that's not all that goes into the decision.
"We support employers well after they decide to locate here. For example, our Ready SC program — which provides funding for employee training — is just one of the many ways we help ensure your business remains profitable," McKay said.
Langlade County, Wisconsin
Langlade County, Wisconsin, nestled in the heart of Wisconsin's Northwoods, boasts three industrial parks, one each in the city of Antigo (620 acres), and the towns of Elcho (52 acres) and White Lake (12.5 acres).
Situated in the County Seat, The City of Antigo Industrial Park benefits from the town being home to half of the 20,000-resident county. Business and industry locating in the Antigo industrial park also enjoy cost-effective wireless broadband along with close proximity to markets and raw resources, affordable land and buildings, an abundance of suppliers and services, as well as reasonable property taxes.
A number of programs are available to assist business and industry financially including the City of Antigo's Lease Purchase program, low-interest loan and bonding programs, as well as various state programs that offer tax exemptions, credits and incentives.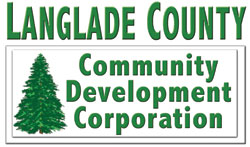 Benefiting from many of the same attributes as the Antigo industrial park, the industrial parks in Elcho and White Lake are not to be overlooked. Like Antigo they are graced with a highly skilled and dedicated workforce. In fact, the county has been termed a "doughnut hole" because its dedicated workforce lives within close proximity to their jobs. But it is not just the proximity of its workforce that has earned Langlade County distinction. It is the high level of quality in their work output and their loyalty that contribute to Langlade County's desirability as a destination for business.
Port of Ridgefield, Washington
Forbes ranks Washington State number two among Top States for Doing Business and number one for Growth Prospects (09/2009). The Port of Ridgefield, located in the southwest region of Washington, invites companies seeking distinctive properties to capitalize on this business-friendly state. Properties available in the Port's Discovery Ridge Industrial Park include five and 10 acres of shovel-ready land less than a minute from the newly constructed Ridgefield Interstate-5 interchange and within 20 minutes of two deepwater ports and Portland International Airport. Also available are 23 acres of clear land suitable for a corporate campus, research center or office complex. This property is less than a mile from the new interchange and within easy reach of all the amenities offered by the Vancouver/Portland Metro area. Companies like designer clothier Agave Jeans, Pacific Power Products, its subsidiaries Detroit Diesel and Allison Transmission have all recognized the strategic and economic advantages of locating their business within the Port District with its remarkable location and transportation advantages and the economic power base of over two million people. With easy access to ground, water, and air freight, low-cost utilities, tax/financial incentives, a technically skilled labor pool, and a lifestyle second to none, the Ridgefield area is destined to become the economic base of the region.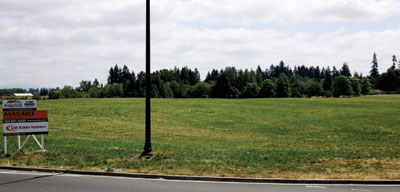 South Carolina
The South Carolina Certified Sites Program goes far beyond just the claim that a site is ready for construction to ensure a property can meet the specific needs of today's industries. When a company wants to establish a new operation, South Carolina understands that time is money. The Palmetto State has developed a program to make the site search much easier and less time-consuming. The program was revamped earlier in 2010 to include a more robust certification process. The South Carolina Department of Commerce is working with McCallum Sweeny Consulting, an international site consulting firm, to implement the new standards. The program takes into account a range of standards, such as environmental checks, a geotechnical investigation, a review of current infrastructure as well as property availability.
These new standards require a site to meet all the technical specifications involving utilities, highway access and environmental aspects, among others, as well as meeting new marketability standards. The marketability standards include criteria such as access to skilled workers and distance to a commercial airport and seaport. Finally, the certified sites program will also involve an exhaustive inspection by members of the McCallum Sweeney team of consultants.
South Carolina is taking measurable steps to ensure that companies have the resources they need to make decisions and establish new operations quickly.

NPPD – Nebraska Public Power District
When it comes to industrial parks, the State of Nebraska offers a wealth of choices. For new or expanding businesses, a Nebraska location offers significant advantages including: reliable, affordable and abundant electricity, a highly skilled, dependable and productive labor force, and affordable industrial sites and buildings. Furthermore, Nebraska's centralized location along key transportation routes allows for more timely delivery to major regional and national markets. To put it simply, low cost of doing business is just one of the reasons Nebraska, year after year, ranks among the best business climates in the nation.
Nebraska has proven profitable for many industrial, food processing, and renewable equipment manufacturers. So profitable, there are more than 2,000 manufacturing facilities in the state, with many nationally known companies such as ConAgra Foods, ADM, BD, Monsanto and Tyson Foods operating multiple plants.
Since there are so many possibilities, a guided tour to possible locations throughout Nebraska and an explanation of how the state's incentive program will impact a specific project, The Nebraska Public Power District (NPPD) – the state's largest generating utility – offers a professional economic development team that provides customized service to meet individual needs. Assistance can be as simple as gathering community proposals, to as extensive as guiding a project through the entire site selection process. The goal of the confidential services is to save time, money and effort.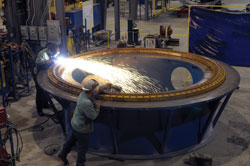 About the Author