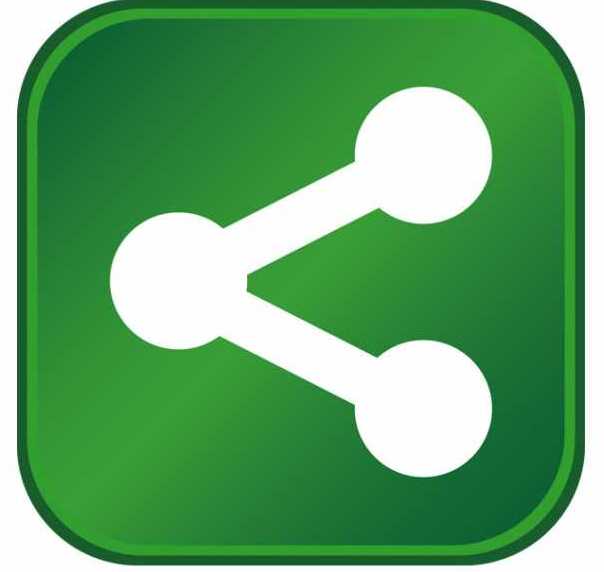 Manufacturing is a power economic force in the United States and one of the key drivers of the American standard of living.  The industry accounts for approximately 2/3 of all domestic exports and almost 14 million people according to the National Association of Manufacturers.
 
The United States manufacturing sector is experiencing is coping with a globally turbulent environment requiring companies to become more efficient, cost effective, and innovative in order to deal with external threats.  U.S. manufacturers are showing strong growth in the face of high energy prices and increased foreign competition.  A number of recent surveys indicate that on the average, U.S. manufacturers and distributors are upbeat about their industries and the economy.
 
The nation's supply executives, as surveyed by the Institute for Supply Management, shows that economic activity in the manufacturing sector in the United States has grown consecutively for 38 months.  According to Norbert j. Ore, C.P.M., chair of the institute for Supply Management TM Manufacturing Business Survey Committee: "Manufacturing growth accelerated in July driven by and upswing in production following June's increase in new orders.  Employment expanded after a one-month decline, while inventories grew after two months of contraction.  The overall message is that manufacturing is proving to be quite resilient in the face of higher interest rates and weakening consumer spending."
 
But strong manufacturing growth is not ubiquitous throughout the industry.  The 12 industries reporting growth in July are as follows:
 
Primary Metals

Food, Beverage & Tobacco Products

Electrical Equipment

Appliances and Components

Chemical Products

Furniture and Related Products

Miscellaneous Manufacturing

Petroleum & Coal Products

Computer and Electrical Products

Paper Products

Plastics and Rubber Products

Nonmetallic Mineral Products

Machinery

The monthly PMI (Purchasing Manager's Index) issued by the Institute for Supply Management is an index of overall manufacturing activity in the United States.  Latest available survey data indicates that the U.S. manufacturing sector grew 0.9 percent faster in July, 2006 than in June 2006, from a PMI of 53.8 to 54.7 according to the survey of industry executives released on August 1st.
 
 

MANUFACTURING AT A GLANCE
JULY 2006




Index


Series
Index
July


Series
Index
June


Percentage
Point
Change




Direction


Rate
of
Change



Trend*
(Months)


PMI


54.7


53.8


+0.9


Growing


Faster

 38


New Orders


56.1


57.9


-1.8


Growing


Slower


39


Production


57.6


55.1


+2.5


Growing


Faster


39


Employment


50.7


48.7


+2.0


Growing


From Contracting


1


Supplier Deliveries


55.4


55.0


+0.4


Slowing


Faster


37


Inventories


50.5


46.9


+3.6


Growing


From Contracting


1


Customers' Inventories


45.5


44.5


-1.0


Too Low


Slower

 62


Prices


78.5


76.5


+2.0


Increasing


Faster


12


Backlog of Orders


50.5


54.0


-3.5


Growing


Slower


7


Exports


51.9


55.4


-3.5


Growing


Slower


44


Imports


57.5


56.5


+1.0


Growing


Faster


55


 


 


 


 


 


 


 


OVERALL ECONOMY


Growing


Faster


57


Manufacturing Sector


Growing


Faster


38

*Number of months moving in current direction

The Times They Are a-Changin'
 
Recently, RSM McGladrey conducted a survey of more than 1,000 CEO's, CFO's and other senior executives of small and midsized manufacturers and distributors.  The majority (58 percent) indicated a positive outlook, describing their company as "thriving and growing".  Only4 percent of the respondents described their company as "holding its own".   Despite these optimistic assumptions, survey respondents expressed concern with respect to globalization of manufacturing capacity, a shrinking pool of qualified engineers and professional, a nationwide shortage of skilled manufacturing personnel, such as machinists and machine operators, and rising labor costs.  As the Baby Boom generation begins to retire in the next decade, shortages are likely to become acute.  In addition, accompanying healthcare and retirement benefits will put additional strain on the nation's manufacturers. 
 
Rising Energy Prices
 
Serious changes are occurring in the manufacturing sector that will require the realignment of corporate production facilities in order to meet new world realities.  Of greatest importance is the rapidly rising cost of energy.  Rising costs in the energy sector are driving the growth of the Petroleum and Coal products segment of the manufacturing industry and creating opportunities for the establishment of large investment energy projects throughout the Midwest, Southeast, and South Central regions of the country. 
 
The $1 billion FutureGen Alliance plant is currently being sited in either Illinois or Texas to produce a first-of-its-kind, near zero emissions coal-fueled power plant.  Additional ethanol (E85) plants are being built to take advantage of available corn supplies in Iowa, Kentucky, Georgia, Ohio, Illinois, Indiana and Michigan.  Solar panel manufacturing is expanding in places like Michigan and New Mexico.  An example of this is the recent announcement by United Solar Ovonic of a new manufacturing plant in Greenville, Michigan with 202,000 sq. ft. and 200 new jobs. Other alternative forms of energy production are thriving on higher petroleum prices and investment is pouring into new facilities and equipment designed to take advantage of this higher cost structure.  Over $2.6 billion will be spent in Yuma, Arizona to build the first clean fuels plant in the U.S. in over 30 years.  The project is a joint venture between the Secretariat of Energy of Mexico (SENER) and Arizona Clean Fuels Yuma (ACFY) to allow construction of a $500 million crude oil pipeline from the coast of Senora or Baja California to the refinery site in Yuma.
 
On the other hand, higher energy prices are hurting some manufacturers and forcing a re-evaluation of existing production and distribution networks.  Of utmost importance is the need to drive down distribution prices as higher diesel fuel costs skew the cost of getting products to markets.  In addition, manufacturers are reviewing modes of transportation to get distribution costs back under control as fuel surcharges in the transportation industry spiral ever upwards.  As energy prices rise, manufacturers must re-think how and where production is located with respect to markets.  Many of the manufacturers that the Site Selection Network works with are looking for new plant sites in order to better serve customers on the east and west coasts because they can no longer afford to serve these markets from a Midwestern location. 
 
Automotive Manufacturing Moves
 
Manufacturers which produce products for other manufacturers as subassemblies are feeling the pinch of higher energy prices coupled with the demands of major customers to locate close by in order to control inventory carrying costs.  Many of the automotive manufacturing facilities that have been located in the South and Southeast over the last decade carry a minimal inventory of parts and subassemblies.  Major manufacturers are in a position to force automotive parts manufacturers to locate in close proximity to the final assembly plant and deliver products to the production line exactly as they are needed to fit production schedules.  This limits the inventory auto manufacturers have to carry while minimizing storage costs, inventory loss, and inter-facility movement costs. 
There is a definite migration of automotive manufacturing plants from traditional locations, like Detroit to areas in the South and Southeast.  Ford Motor Company is investing billions if dollars in Hermisillo, Mexico as well as upgrades to existing plants in Cuautitlan and Chihuahua while simultaneously closing 7 of its 18 manufacturing plants throughout the U.S. 
 
While the Big Three U.S. automakers retrench, major foreign manufacturers have announced the establishment of new production capacity in the United States.  Honda of America recently announced the construction of a new manufacturing plant in Indiana which will supplement its existing manufacturing capacity in Ohio. Toyota is planning a new American assembly plant in the U.S. that could cost as much as $2.5 billion.  Earlier this year, Kia Motors selected West Point, Georgia for a $1.2 billion manufacturing plant, which could employ as many as 2,500 workers.  
 
 
Health Care Comes Into Its Own
 
With over 78 million Baby Boomers reaching retirement age the health care industry is positioned to expand dramatically in the United States over the next decade.  While government approvals may slow the introduction of new products, hundreds of companies are reaching the stage where the manufacture of products, including pharmaceuticals, biologicals, and medical devices will be required.  Because of FDA approval and oversight requirements, it is likely that the majority of these products will be manufactured in the United States for U.S. consumption.  As the Baby Boom generation begins to enter it's Golden Years, odds are that their health care requirements will increase dramatically.  This will drive demand in the following industries:
 
Biotechnology – long a key target for the economic development community, is starting to yield benefits to the health and welfare of U.S. citizens.  For example, Novartis recently announced plans to build a $600 million influenza vaccine manufacturing plant in Holly Springs, North Carolina in 2007.  Bristol-Myers Squibb is investing over $1 billion in Devens, Massachusetts on a new 750,000 square foot plant that will employ 550 personnel.  The state of Massachusetts aided this location decision with the provision of $67 million in incentives and tax credits.
 
The industry has created over 17,200 biosciences-related organizations with over 900,000 jobs, according to the Biotechnology Industry Organization (BIO) sponsored research.  Some areas of the country are more likely to see biotechnology investment and job creation than others.  Key location criteria includes a world-class research institution, a well-educated pool of scientists and others possessing skills in the life sciences, a smooth technology transfer system to get products from laboratory to commercialization, and access to state-of-the art research facilities and equipment.  There are only a few areas in the United States that can boast of this unique combination of factors.  San Diego, especially in the La Jolla area, is a hotbed of biotechnology companies, owing to its proximity to Scripps Research and the University of California, San Diego, which has developed a strong specialization in the life sciences field.  Boston, Austin, the Research Triangle area of North Carolina, the San Francisco Bay area, Indianapolis, the New Jersey pharmaceutical corridor, and the Philadelphia area are all strongly suited to compete for biotechnology operations.  Other areas which are rapidly becoming short-listed candidates, include Maryland, especially around Bethesda, the Chicago suburbs, New York, and Phoenix, Arizona.  Non-traditional locations for biotechnology
Companies include Warsaw, Indiana – home to Biomet, St. Louis, Oklahoma City, and Springfield, Massachusetts.   
 
Medical Devices products such as pacemakers, defibrillators, orthopedic implants, diagnostic implants, and magnetic resonance imaging is an $80 billion industry that is growing at a torrid pace.  Geographically, the medical device industry has clustered in the Boston area, the Twin Cities area, and Southern California.  This is because these areas already have a base of like companies and the labor force skills and knowledge to support this highly innovative industrial sector.  Other areas which are competing well for medical device facilities include parts of Indiana, Philadelphia, and some parts of New Jersey, near Princeton and Rutgers. These areas have specialized university and industry research facilities which can provide the knowledge sharing and educational infrastructure necessary to nurture fast growing companies in this industry.
 
Direct Foreign Investment
 
Direct Foreign Investment (DFI) is another major trend in the manufacturing industry as the United States becomes an alternative location for European manufacturers looking to gain a foothold in the U.S. market.  Even China, once thought of as the ultimate location for global manufacturing operations, has begun to locate manufacturing operations in the United States. The MG, once a legendary British sports car has been acquired by the Nanjing Automobile Corporation which will be based in Oklahoma City, Oklahoma.   Assembly of Chinese manufactured parts and subassemblies will occur in Oklahoma. 
Other industries from the semiconductor industry to chemicals have all benefited from in influx of foreign capital into the United States market.  Smorgen Steel, one of Australia's largest steel producers recently announced a manufacturing plant to be located in Virginia. 
 
Miscellaneous Manufacturing
 
Other manufacturers continue to reposition and expand operations to keep up with domestic demand and foreign competition.  ACCO Brands recently announced a expanded manufacturing and distribution facility in Booneville, Mississippi to enable the company to compete more effectively in the office products industry.  In order to facilitate this expansion, the company will be closing manufacturing plants in Illinois and Mexico and relocating some of the manufacturing operations to Booneville.  The expansion will add approximately 330 jobs to the Booneville workforce. 
Vacuum cleaner manufacturer, the Oreck Corporation recently announced the establishment of a new manufacturing facility in Cookeville, Tennessee, complementing the company's other manufacturing facility in Long Beach, Mississippi.  The plant will create at least 100 new jobs. Sealy announced the establishment of a 210,000 square foot manufacturing facility in Mountaintop, Pennsylvania which will create more than 100 jobs during the next three years. Pan Perego announced the expansion of it's Fort Wayne, Indiana manufacturing plant to meet the demand for its infant and juvenile products. Toyo tire plant in White, Georgia which will employ 900. 
About the Author