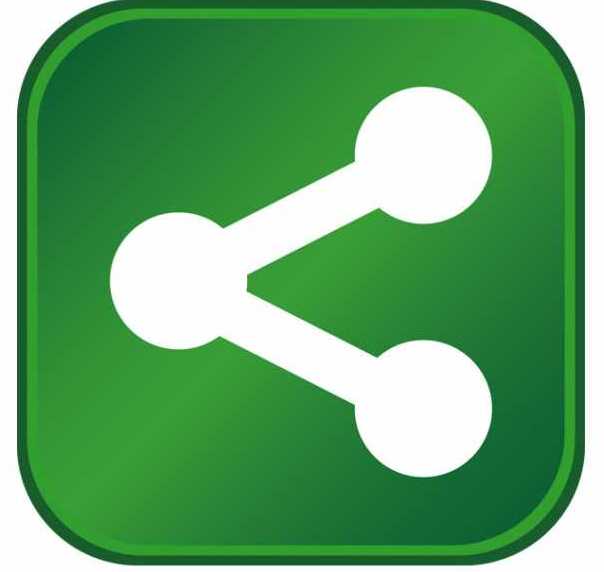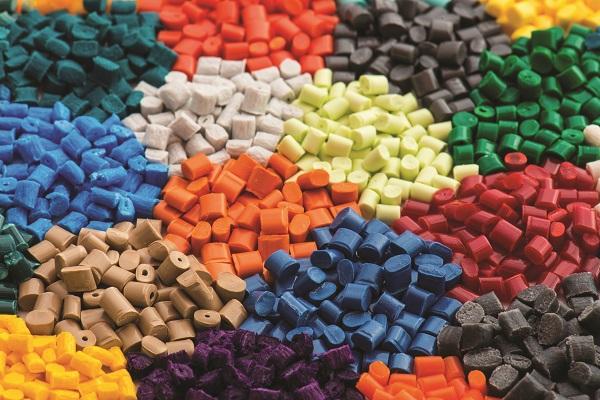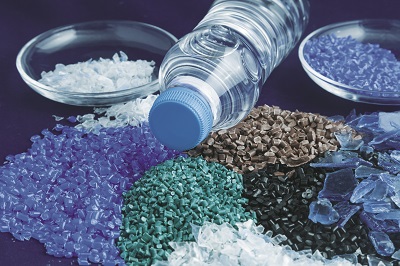 PLASTICS IMPACT OUR LIVES DAILY at almost every turn. Whether it is in the homes we live in, the vehicle we drive to work or the packaging preserving our food, plastics play a critical role in all facets of our day. Dating back to the first industrial uses in the mid-19th century, the plastics industry is also integral to the American economy.
The future of the industry is dynamic. Location strategy is critical as the sector moves toward a new era with ever-changing trends, consumer demands and constant innovations, along with aging facilities. In determining the best site for the plastics industry, the following must be considered and evaluated effectively: energy costs and infrastructure, proximity to raw materials, transportation access, consumer proximity, workforce availability and economic development incentives and additional project-specific factors.
Economic Driver
The first reported plastics research in the United States was conducted by John Wesley Hyatt in the 1860s. Today, a century and a half later, the plastics industry represents the third-largest manufacturing sector in America. The industry consists of processors and manufacturers of machinery, molds and raw materials, ultimately serving myriad products in the marketplace.
As a leading sector in the nation's manufacturing industry, plastics accounts for more than $427 billion in annual shipments. According to the industry trade association, SPI, the plastics industry employs more than 940,000 Americans in over 16,000 facilities. When suppliers are included in the industry numbers, there are 1.7 million workers and over $583 billion in annual shipments.
At the state level, Texas leads the nation in overall employment in the plastics industry, followed closely by California and Ohio. With more than 16 of every 1,000 non-farm jobs, Indiana finds the highest level of employment connected to plastics. Michigan comes behind the Hoosier State as a close second.
Looking ahead, the plastics industry in the United States has a bright future. With continued investment in R&D, a productive workforce, increased consumer demand and low-cost reliable energy, the industry is expected to maintain growth in coming years. After a challenging period following the recession, the industry is on pace for long-term success.
Site Selection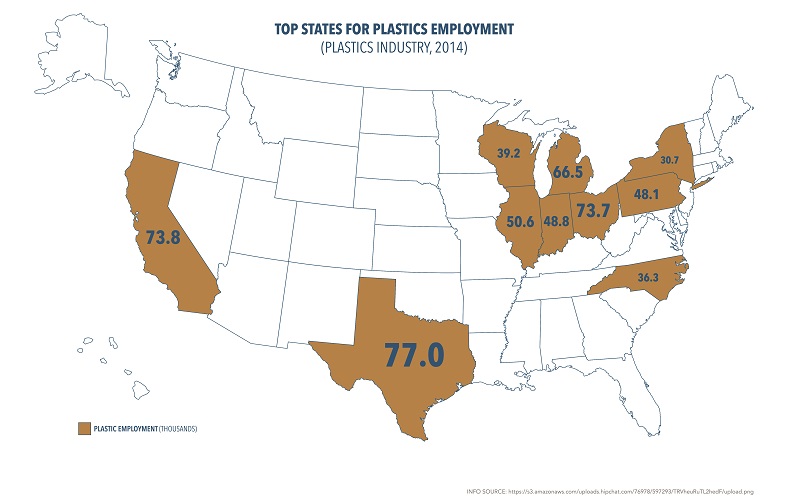 Whether it is a corporate headquarters or a large industrial facility, now more than ever a site selection evaluation is vital to discover the most effective location. Its important to not only identify sites presenting the lowest-cost environments, but also locations that provide for all of the other key factors specific to a project. From top to bottom, these factors can vary widely dependent on the operations and the weight of these aspects range from project to project.
The plastics industry in itself has unique specifications to location strategy. In a typical site selection analysis, thousands of data points will be evaluated across the study. The focus here is on the following six of those data point factors: energy costs and infrastructure, proximity to raw materials, transportation access, consumer proximity, workforce availability and economic development incentives.
Access to Raw Materials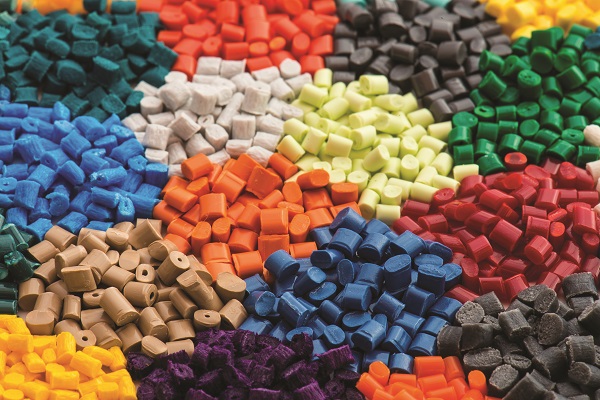 One of the main drivers leading to the success of the plastics industry in the United States is tied directly to the boom in natural gas. Low-cost, reliable access to natural gas is ensuring the economics and reducing risk for the industry as a whole. Not only is gas important for powering the industry's facilities in many parts of the United States, but also for the feedstock in the development of polymers. According to SPI, approximately 85 percent of polymer feedstock in America comes from natural gas. This is a significant advantage for American producers versus many competitors relying on crude oil.
Ensuring a site has affordable and reliable natural gas is core to location strategy for the plastics industry. Texas has witnessed an increase in plastics manufacturing in recent years, which many believe is directly related to a robust "gas-friendly" environment. In addition to the market availability of natural gas, the site must also have direct connection to the transmission lines in the region. If not currently in place, businesses may work with local utilities and community leaders to develop the connection, often at little to no cost to the company.
Energy Costs and Infrastructure
A key factor to ensuring a successful site for the plastics industry is access to affordable and reliable energy. The United States is a dynamic energy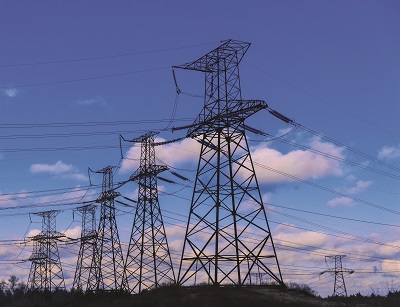 country with a number of different sources powering businesses and homes. Electricity rates and sources are dependent on several factors, including geographical location, state regulatory standards and grid access.
When undertaking an extensive site selection study for the plastics industry, real estate leaders must evaluate the unique power requirements for the new facility. As many facilities are operational 24 hours a day, a reliable source of energy is required and adequate transmission assured. It is vital to ascertain all details of the site as communities vary in the delivery of electricity and fuel source. 
Rates for electricity can also vary greatly between particular sites, whether in different states or in contiguous counties. Validating the anticipated costs, and if possible, securing rates, will provide critical insight to the long-term impacts the site will have on the company's bottom line. Many utilities in the United States may have the ability to reduce rates for certain customers, an important economic development tool for communities.
Access to Transportation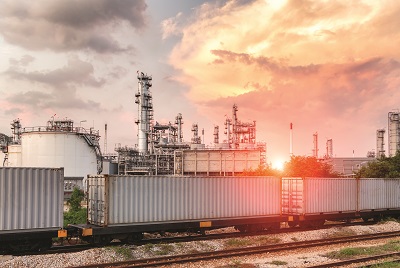 Few aspects of a successful site decision are more important than distribution and other logistics tied with transportation infrastructure. Whether it is bringing in the vital inputs to the facility or delivering the final product to the customer, the transportation infrastructure must be adequate to suit the specific needs of the business.
Access to freight rail is often an essential requirement for the plastics industry. According to the American Chemistry Council, the nation's freight transportation network moves approximately 130 million tons of plastic resins annually. Of the total shipments, freight rail accounts for 37 percent.  Dependence on rail is expected to continue into the future. 
The leading mode of transportation for the plastics industry today is on the nation's interstate highway system on trucks. Close proximity to the interstate system allows for important cost savings and operational efficiencies for the industry. As of 2012, approximately 53 percent of plastic resins shipments traveled in America's trucks.
Workforce Availability
Increasingly important to any site decision is ensuring an affordable and available workforce exists.The plastics industry is no different from other industries in needing to secure the right talent. Across the United States, workforce dynamics in manufacturing, let alone plastics, varies significantly from region to region.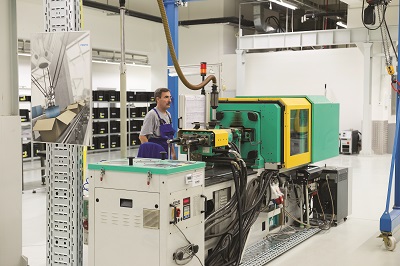 With over 940,000 Americans employed by the plastics industry, the overall impact on the nation's workforce is vast. Texas (77,000), California (73,800) and Ohio (73,700) lead the nation in overall employment in the industry. In regard to concentration of employment, Indiana, Michigan, Ohio, Wisconsin, Kentucky and South Carolina all find at least 12 in every 1,000 non-farm jobs tied to the plastics industry. These states are also among the highest in concentration of manufacturing activity, as plastics are increasingly more intertwined with manufactured goods.
Employment across the plastics industry is spread throughout the various subsectors represented in the United States. The plastics film and sheet manufacturing subsector, including packaging, is the largest employer in the industry with over 70,000 workers. Not too far behind, plastics materials and resins manufacturing employs approximately 66,000 workers. 
First and foremost, businesses must be confident that an adequate and skilled workforce exists when determining a new location. In the plastics industry, companies are particularly focused on finding employees with engineering, skilled trades and production backgrounds. When evaluating a location, a labor analysis should commence to understand the true makeup of the local workforce.
As the nation's workforce has evolved, industry leaders are discovering challenges in finding the required skillsets for their operations. In particular, the difficulty has been securing talent within skilled trades, such as technicians, electricians and machinists, along with process engineers and designers. Many of these challenges are common across the nation's manufacturing industries, but especially common in plastics.
With many companies turning to internal training to upgrade employee skills, communities and academic institutions are developing programs to support the plastics industry. Funded in part with federal grant money, Cayuga Community College, a two-year college in the State University of New York, has developed an Advanced Manufacturing Institute. Working directly with local employers, the new initiative will feature the system's first Plastics Technology Certificate and Degree Option Program. The 3,000 square-foot facility will deliver training in industrial courses focused on plastics, as well as mechanical and electrical technologies.    
Economic Development Incentives
A site selection decision should consist of a comprehensive evaluation of key project factors, which, when applicable, includes economic development incentives. Incentive programs will not make a location work if all of the factors don't align. However, the financial and technical support can be critical in making certain a location works with the company's bottom line.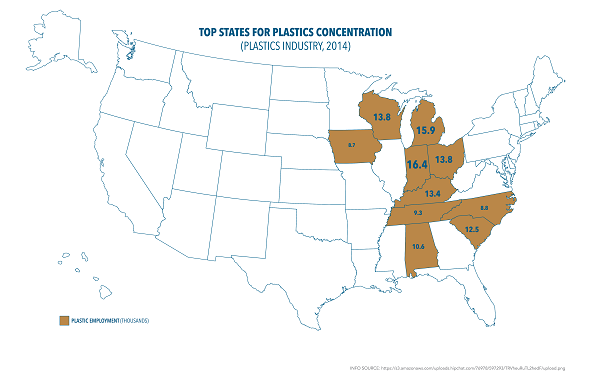 American manufacturers are still one of the most sought out industries in the United States by political leaders and economic development officials. As real estate leaders for the plastics industry seek support from communities, they should expect to find the same enthusiasm.
Incentive opportunities for the plastics industry can come in many different forms. Whether it is a tax credit tied specifically to manufacturing, an incentive tied to research and development expenditures or an abatement of real estate taxes, communities have a number of tools to support the plastics industry.
These incentives may be provided from multiple levels of government, including federal, state and local jurisdictions, as well as utilities, regional authorities and other relevant entities.
Following are examples of incentive programs available for the plastics industry in the United States.  
Wisconsin Manufacturing and Agriculture Credit – For plastics manufacturers in the State of Wisconsin, businesses may be eligible for 7.5 percent state tax credit, which sets up for an effective corporate tax rate of 0.4 percent.
South Carolina Fee in Lieu of Taxes (FILOT) Program – Manufacturing businesses may capture tax abatements for up to 20 years at the discretion of local governments.
Virginia Tobacco Region Opportunity Fund – Manufacturing businesses with significant investments and job creation may be eligible to capture performance-based monetary grants in Virginia's former tobacco-producing regions.
Texas Freeport Exemption – Plastics manufacturers may qualify for an ad valorem exemption for various types of goods held in Texas for less than 175 days.
California Economic Development Rate – Businesses in California may secure discounted economic development rates. Eligible reduced tariffs can be found through Pacific Gas and Electric Company and Southern California Edison.
In conclusion, the plastics industry is a vibrant and critical force for the American economy. With $427 billion in annual shipments and employment in excess of 940,000 American workers, the industry's impact is hard to ignore. All signs point to the industry continuing to be significant for years to come.
When determining where to locate future plastics facilities, there are a number of key factors to consider and evaluate. These factors must include, but not be limited to, the following: energy costs and infrastructure, proximity to raw materials, transportation access, consumer proximity, workforce availability and economic development incentives.
About the Author