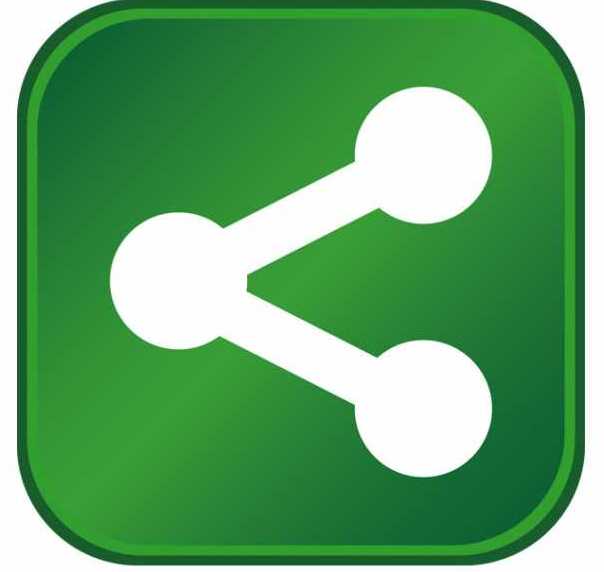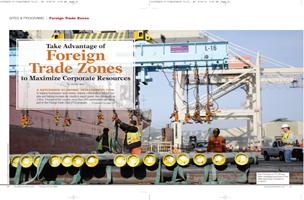 A nationwide economic development tool is helping businesses save money, helping communities attract new jobs and helping increase our country's export power, one community at a time. Throughout the country, more than 280 communities are taking part in the Foreign Trade Zone (FTZ) program.
What is a Foreign Trade Zone?
Created in the 1930s by the U.S government, a FTZ is an area in or near a U.S. customs port of entry where foreign and domestic merchandise is considered to be outside the country. Companies that import components for distribution or that manufacture finished products for export enjoy simplified customs entry procedures and duty deferrals. Customs duties and excise taxes are due when the merchandise is transferred from the FTZ for U.S. consumption. If the merchandise is re-exported, then no duties or taxes are paid on those items.
Jim Loux, president and CEO of Allegheny Logistics Group, import/export documentation specialists in Dublin, Virginia, described the process.
"Most automakers use FTZs, because the import duty on individual auto parts can run eight-to-nine percent and if you added all the parts of the car together, the final car would end up costing five times what you see in the marketplace. Instead, automakers import the parts into a FTZ environment. Once the completed vehicle leaves the facility, the automaker pays the same duty as if it were imported fully assembled."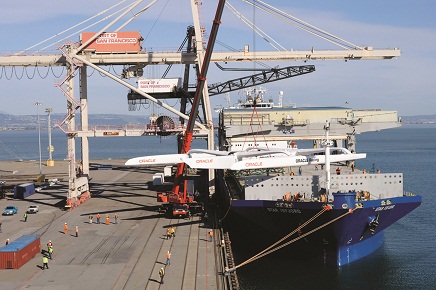 The New "Alternative Site Framework" Program Speeds Things Up
To make it easier and faster for economic developers to offer FTZs to companies in their area, the FTZ Board instituted the Alternative Site Framework (ASF) program in 2009.
Penny Whiteheart, executive vice president at the Piedmont Triad Partnership in Greensboro, North Carolina, explained the program.
"The overall effect of the ASF is to shorten review time for application, reduce the number of activities that require a formal application and make the program more responsive to companies' needs," she said. "The new framework means that companies can access FTZ services in as little as 30 days – and we all know that companies are moving much faster now than in the past. We have had an increase in our activity this year, and it is partly due to this reorganization."
Another area moving to take part of the ASF is the city of Palm Springs, California, and the counties around it.
"We're reorganizing the foreign trade zone to complement work we're doing in the area. The ASF program will enable us to expand service area boundaries further west of the Coachella Valley so more manufacturing and industry that can take advantage of the program," said Cathy Van Horn, economic development administrator at the City of Palm Springs.
The alternative site framework program has helped revitalize older foreign trade zones, like San Francisco's FTZ #3. The nation's third-oldest FTZ was formed in 1948 when San Francisco was one of the large coffee ports. Over the years, activity in the FTZ, which was administered at one of the city's ports, began to wane. So in 2009, FTZ #3 moved to the ASF program, which now encompasses San Francisco and San Mateo Counties.
"It has helped us revitalize it," said Jim Maloney, maritime marketing manager at the Port of San Francisco.
In April 2012, it added Valero's Benicia Refinery, in Benicia, California, as a subzone to FTZ #3. Valero expects that FTZ status at the Benicia Refinery will allow it to improve its net operating efficiencies at that refinery and put it in a better position to retain jobs and compete with imports of finished petroleum products.
"The FTZ will allow us to better compete with other refineries in the area that already operate as foreign trade zone subzones in the highly competitive California and global fuels market," said Lauren Bird, Benicia Refinery operations director.
Economic Development Tool
Economic developers are using FTZs to attract new business – and the resultant jobs and increased tax base that they bring.
"FTZ designation is a great tool to use in business development. More industries are realizing the benefits they can receive with having a subzone or being located within a general-purpose site," said Lisa Braud, foreign trade zone manager at the Port of South Louisiana FTZ #124. "We are able to promote the zone to importers who may bid on jobs/contracts that, without the FTZ, they may not be awarded. With the elimination of the duty on some of the components, they are able to remain competitive."
In part because of the FTZ, the New River Valley Economic Development Alliance in western Virginia – about five hours from the busy Port of Virginia seaport — has attracted a sound manufacturing and logistics base.
"For being in the western part of Virginia, we have a very good international cluster and part of the reason people are comfortable locating here is the import/export services that we have through our local (inland) port and the FTZ," said Aric Bopp, executive director at the New River Valley Economic Development Alliance. "Of the communities that we represent, when a site selection team comes to visit, they want to make sure the FTZ is one of the things on the checklist that we can offer."
Kathy Wilkins is vice president of Alliance Operating Systems (AOS), a company that works with economic developers, importers, custom brokers and freight boarders. AOS recently helped the community of Red Oak, Texas, secure FTZ status for Triumph Aerostructures under the ASF program in the area's FTZ #113. Triumph was recently awarded a long-term contract to produce the wing structure for Bombardier jets. It needed a new facility – located in a foreign trade zone – to do so.
"All the wings will be re-exported, so the FTZ eliminated the duty and tax payable to the U.S., because the product won't come into the commerce of the U.S.," said Wilkins. "The reason the government is willing to do this is because Triumph will employ hundreds of people at the plant. The underlying theme of the FTZ program is to bring jobs to the U.S. and to feed our National Export Initiative."
Riverside County, California, is another area aggressively pursuing FTZs for the economic health of its community and businesses.
"Though the ASF program, 80 percent of the cities in the county are or will be in an FTZ, including #236, the FTZ in Palm Springs, FTZ #244 in western Riverside County, #153 in San Diego and Port of Los Angeles's FTZ #202," said Richard Dozier, senior foreign trade specialist at the Riverside County EDA/ Office of Foreign Trade. "We looked at our FTZs and expanded them so more manufacturers could take advantage."
Athens, Texas, a town 75 miles northwest of Dallas, used its FTZ as a way to bring Square D, now called Schneider Electric, to the area.
"The designation of the FTZ was a priority for Schneider to locate in Athens, so we spearheaded the effort to have the zone created with Schneider Electric being the end user," said Brian Malone, CEcD, president and CEO of Athens Economic Development Corporation. "Today, over 120 people are employed in the Athens facility for Schneider. A second benefit to our area is that Schneider has added to the local tax base – not only through its renovations and installation of new equipment but through the inventory that it maintains here in Athens."
Cost Savings is a Primary Benefit
One of the most immediate benefits to companies taking advantage of FTZ is the cost savings. For example, footwear manufacturer Skechers recently opened a new North American headquarters and distribution center in the Riverside County community of Rancho Belago, California. It is expected to save more than $3 million per year because the 1.8 million square-foot facility is in a foreign trade zone, according to Dozier.
"A FTZ lets companies better manage their cash flow and conduct business without having to pay duties prematurely. Especially in today's economy, it helps companies make the most of their resources," said Iddo Benzeevi, president and CEO of Highland Fairview, the developer of Skecher's new distribution center in Rancho Belago, California.
Penny Whiteheart at North Carolina's Piedmont Triad Partnership agrees. "I have eight companies active in FTZ #230 and of the companies that have shared their savings, it's typically a six-digit number on an annual basis. Companies importing a lot of materials can see a truly significant savings to their bottom line within a year."
FTZs Provide a Host of Other Plusses
Businesses taking advantage of a FTZ receive other benefits as well, including improved cash flow and inventory control.
David Harlow, president and CEO of ITC Diligence, works with regions around the country, including Palm Springs, on their FTZ programs.
"Sometimes it's better to look at different sizes of businesses and how they benefit on a broader perspective. Small businesses, like those in Coachella Valley (of California) that export products, benefit when they can eliminate duties and fees immediately, so they don't have to request or wait for refunds. Rather than paying large fees to customs and other government agencies, they're allowed to defer that down the road to manage their money and receive cash flow benefits," Harlow explained.
"Large businesses also benefit. For them, cash flow may not be the biggest priority, but they're looking at how to significantly lower fees because their fees are higher since their volumes are higher. There are FTZ programs that allow large-volume importers and exporters to minimize or eliminate administrative, customs and federal fees that come with large-volume importing/exporting. Ultimately, this helps them grow their business and create jobs. We've seen direct benefits of this program locally and nationally that create a large, significant number of jobs," he added.
Headquartered in Greensboro, North Carolina, VF Jeanswear is a manufacturer whose brands include Lee and Wrangler. The company has five distribution centers across the U.S., which are either currently FTZ or in the application stage.
Robert Yoder, FTZ administrator there, said, "VF Jeanswear definitely receives dollar savings through deferral of duties and tax benefits. But in addition to that, an excellent benefit of the FTZ is better inventory controls. Running an FTZ, we have to report to customs, and this gives us the opportunity to have tighter controls over inventory systems and lets us run more efficiently. This is one of the big non-monetary benefits we receive."
Benefits Outweigh Potential Complexities
While some companies may initially shy away from FTZs because of concerns about their complexity and compliance, the benefits can easily tip the scales. A consultant typically works with individual companies to provide an analysis of whether or not a FTZ program makes sense for their operation.
At Flexsteel Industries in Riverside County, California, the value of being part of a foreign trade zone could not be clearer – it costs about $8,000 per year and saves about $140,000. Flexsteel, which sells furniture across the U.S. and in more than a half-dozen foreign countries, initially was reluctant to get involved with the FTZ program because of potential costs and other concerns. However, company officials found that many of the requirements for participating in the FTZ program involved accounting and security processes the company already had in place.
"It's going to be a huge financial benefit to our company," said Dave Bashor, general manager there. "Our company is going to be very aggressive in the next few years selling outside the U.S."
Helping Locally – And Nationally
By helping one company at a time operate more efficiently, the end result of the FTZ program benefits the country as a whole.
"The FTZ program is designed to help companies operating in the U.S. compete globally and therefore create more jobs throughout the country. It's important to realize that this is a national economic development program to promote overall job growth," said Piedmont Triad Partnership's Penny Whiteheart.
 
About the Author