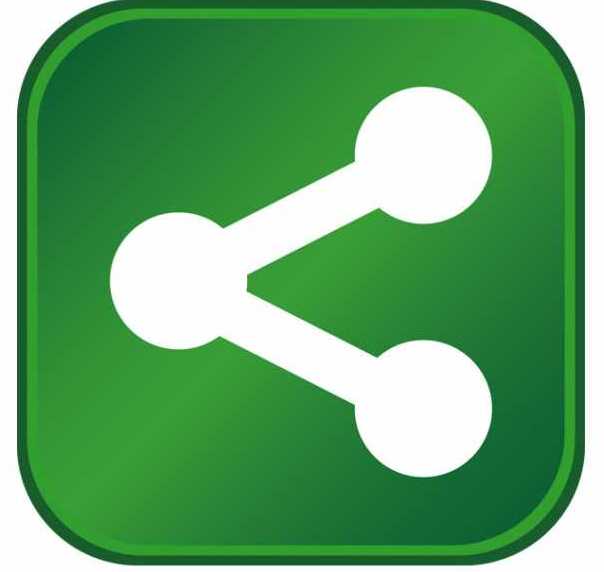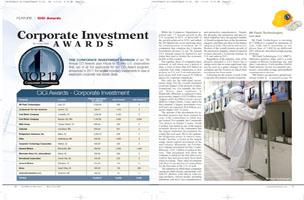 As the name implies, the Community Impact division of our annual CiCi Awards recognizes exemplary companies that have committed to making a significant investment in a community with either a new or expansion project that in some very notable way has a positive effect on the citizenry of the immediate and surrounding area of its location.
While the dollar amount of these companies' investments may be large, in some cases extraordinarily large, the influencing factor for recognition in this division of the Awards is how the investment will make a difference in the betterment of the community.
As you read the descriptions of the projects that garnered a place in this year's Community Impact CiCi Award category, you will find that the 15 companies we have chosen are, indeed, bringing about positive communal change.
For several Community Impact Award recipients, the impact of new jobs they are bringing to the community or retention of existing jobs—or both—is changing an abysmal climate to one of renewed vigor. In Southern Idaho, for example, the infusion of high-playing jobs at the new Chobani Greek Yogurt production facility is described as monumental. In Louisiana, the CenturyLink expansion project will result in nearly 2,000 jobs being retained and the development of 796 new jobs to an area with a small population that was fraught with major business closures. The same was true of MANN+HUMMEL in Sequatchie County, Tennessee. With a population of only 6,000, it is described as one of Tennessee's most vulnerable counties in poor economic times. Family Dollar Stores, Inc. in Indiana is also greatly impacting a community that has less than 1,000 residents by creating 350 new jobs in its new distribution center.
Other projects are making major dents in high unemployment rates. That's the case for Quaprotek in Tennessee, where the unemployment rate dropped a full percentage point from 12.7 percent to 11.4 percent as a result of its project. In Vance County, North Carolina, described as one of the least prosperous counties in the State, the Semprius cutting-edge HCPV solar module production project, with its $90 million investment and creation of 256 jobs in an area suffering from a 14.7 percent unemployment rate, is hailed as transformational to the county.
Like Semprius, other projects, such as Elevance Renewable Sciences Inc. with its renewable specialty chemicals, are doing more than just creating jobs—they are making an environmental impact. Elevance, Navistar International Corporation in Alabama and General Motors in Tennessee are also bringing idled facilities back to life and lessening their carbon footprints.
Three of the projects are also notable as they each have a foreign-based parent company—two from Germany and one from China—that is making an investment on U.S. soil; an encouraging counter to the U.S. offshoring trend.
As a whole, the companies that comprise the 7th Annual CiCi Awards share common attributes—they are boosting the morale of communities, sustaining and creating direct and indirect jobs, and opening the doors for future investment.
Following are the stories of each of the Community Impact Award recipients.
Amazon.com, Inc.
Rutherford County (Murfreesboro) Wilson County (Lebanon), Tennessee
Amazon.com, Inc., together with Tennessee Governor Bill Haslam announced on December 22, 2011 Amazon's final plans to open two more new fulfillment centers in Tennessee, creating more than 1,300 additional new jobs and another $135 million in investment in the state. Together with existing facilities in Wilson, Hamilton and Bradley Counties, Amazon will now be creating more than 3,300 jobs and more than $270 million in investment in Tennessee.
"This is exciting news for Middle Tennessee and the entire state as Amazon continues to grow and expand its presence here," Haslam said. "We appreciate the company's significant investment and ongoing partnership to create and grow Tennessee jobs."
Amazon.com, Inc. is a Fortune 500 company based in Seattle that seeks to be Earth's most customer-centric company, where customers can find and discover anything they might want to buy online, and endeavors to offer its customers the lowest possible prices.
Dave Clark, vice president, Amazon North American operations, said of the plan for the five fulfillment centers in Tennessee, "We're thrilled to create more than 1,300 additional jobs in Tennessee and are thankful to Governor Haslam and state, county and local leaders for their continued commitment to Amazon jobs and investment. We're proud to call Tennessee home and look forward to serving our customers from these new facilities in Murfreesboro and Lebanon."
Former Governor Phil Bredesen with Economic and Community Development Commissioner Matt Kisber earlier commented on Amazon.com, Inc.'s commitment to establishing two other fulfillment centers in Tennessee and the creation of 1,400 jobs through 2013. The former Governor said, "I'm pleased our discussions with Amazon.com have concluded with a positive result. This announcement means good job opportunities for Tennesseans with a great company and a strong endorsement of Tennessee's business climate."
General Motors
Spring Hill, Tennessee
General Motors(GM) announced on November 21, 2011, a $61 million investment to bring its idled Spring Hill, Tennessee, assembly plant back to life as one of the world's most-flexible manufacturing facilities capable of building any GM car or crossover based on customer demand or manufacturing need.
The investment will create 594 hourly jobs and 91 salaried positions for the flexible operation scheduled to begin with the hot-selling Chevrolet Equinox in the second half of 2012. The additional production will supplement Equinox production in Canada.
 GM then announced a second investment of $183 million for future midsize vehicles to be built at Spring Hill, located about 40 miles south of Nashville. That investment is expected to create an additional 1,090 hourly and 106 salaried positions.
The two investments combined mean a total investment of $244 million ($61 million for flexible operation and $183 million for future midsize vehicles) and the creation of 1,881 jobs (685 new direct jobs created for flexible operation and 1,196 jobs for future midsize vehicle production)
Equinox production is only the start for Spring Hill Flex. Operators will be capable of building a variety of products on a range of platforms – covering for plants being retooled for new products and also allowing real-time reaction to sales spikes in a given car or crossover.
Spring Hill powertrain and stamping operations, part of the integrated complex that was the home to the former Saturn brand from 1990 to 2007 and the Chevrolet Traverse large crossover into 2009, are still operating. In fact, GM has invested $515 million in the engine operations in the last 14 months for current and next-generation Ecotec 4-cylinder engine production.
Elevance Renewable Sciences Inc.
Natchez, Mississippi
Elevance Renewable Sciences Inc., which creates high-performance renewable specialty chemicals from natural oils, using a Nobel-Prize-winning technology called "olefin metathesis used in personal care products, detergents, plastics and lubricants, announced in the summer of 2011 that it acquired the Delta BioFuels facility in Adams County, Mississippi. The company is expanding the existing 800,000-square-foot refinery and converting the facility to a biorefinery and derivatives operation in a multi-phase project that entails an investment of more than $225 million and creation of 165 full-time jobs over five years, in addition to 300 construction jobs.
"Elevance's decision to locate here in Mississippi results in a significant investment in the area and its economy, as well as the local workforce," said Governor Haley Barbour. "Job creation and retention is vital to a healthy economy."
In fact, the impact made by Elevance Renewable Sciences' decision has been tremendous to Natchez and the Adams County area of Mississippi. Hampered by a still-weak economy and high unemployment, Adams County is excited to welcome its first major economic development project in nearly 20 years. Along with bringing 165 high-paying jobs, the Elevance project will open the door for improvements and upgrades to the Natchez/Adams County Port on the Mississippi River. Additionally, better wages for such a large number of families will have a positive ripple effect for local businesses in and around the Natchez area. With the expansion of the facility taking place over a 12-14 month period, skilled trade workers in the construction industry will be provided jobs, as well. The Elevance project is seen as a prime opportunity for the region to re-energize and re-brand, leading to the emergence of future economic development projects.
Gentex Corporation
City of Zeeland and Holland Charter Township, Michigan
Gentex Corporation, known as the pioneer of the electrochromic, automatic-dimming mirror industry, is investing approximately $160 million over the next five years to expand its facilities and add new production equipment in the City of Zeeland and Holland Charter Township, Michigan. This investment is expected to create up to 1,110 jobs over the next five years.
Gentex designs, develops, manufactures and markets electro-optical products to automotive, commercial building and aircraft industries in the United States and internationally. The company has experienced approximately 19 percent compounded annual growth over the past 19 years. And in less than a decade, it has grown from annual revenues of $250 million to an expected $1 billion this year. The expansion in Michigan is will accommodate its continuing exponential growth due to robust demand for its technology.
Gentex was courted by Alabama to expand in that state, but the company made the choice to instead stay and expand in Michigan. The local Grand Rapids Press commented on one of the reason for this decision: "Gentex has felt pressure from its customers – including BMW, Mercedes, Toyota, Honda and Hyundai – to locate closer to their southern automotive plants." In addition to calling Gentex "one of the nation's, if not the world's, most innovative companies" and "a home-grown technological treasure" the publication indicated that Gentex's customers made the case for a tax break. The City of Zeeland and Holland Charter Township are expected to approve an estimated $7.2 million in tax abatements and the Michigan Economic Growth Authority (MEGA) board amended an existing MEGA tax credit, issued in 2002, to include all Gentex facilities in the City of Zeeland and Holland Charter Township.
Agro Farma (Chobani Greek Yogurt)
Twin Falls, Idaho
Agro Farma, parent company of Chobani Greek Yogurt, announced on November 3, 2011 that it will build a second domestic manufacturing plant in Twin Falls, Idaho. The $128 million high-capacity production facility will be housed on 200 acres of agricultural and industrial land.   When operation begins in summer 2012, 400 workers will be hired.
While Chobani considered other western locations for its facility, southern Idaho was selected because it offered strength in three key areas: western location, large availability of high-quality milk and strong workforce.
For a rural Southern Idaho community to recruit America's number-one brand of Greek Strained Yogurt to its region is a significant success and significant economic development news for Southern Idaho, local dairy farmers, as well as the entire state of Idaho. The new high-paying jobs will have a positive economic impact that will be felt by local family farms, the diary industry and construction. 
The employment impact, both for direct and indirect jobs, will be monumental. While the initial creation of 400 above-average paying jobs with top benefits is impactful in itself, the job multiplier is one of the largest, creating at least another five indirect jobs. For every 10 jobs created by Chobani, another 66 will be created in other industries. Job creation will translate into a significant drop in the region's unemployment rate and a huge morale boost to area residents. This industry provides a career ladder and stability that is not available for most individuals without a bachelor's degree.
Chobani's "Nothing but Good" philosophy, which includes supporting local farmers, job creation, and community outreach, will be instrumental at its new site as the company begins to form roots in the Twin Falls community.
ITT Exelis
Salt Lake County, Utah
ITT Exelis will bring more than 2,700 new jobs to Utah over the next 15 years, several hundred of which are planned for the near future. The new jobs are part of Exelis's major expansion of its Salt Lake County, Utah, composites engineering and manufacturing facility. "With Utah's unemployment rate at 7.4 percent, my focus is jobs, jobs, jobs," said Governor Gary R. Herbert. "Exelis is one of the foremost global leaders in the aerospace composites industry. Utah has strategically targeted this very industry as key to bringing jobs and long-term growth to the State," Herbert said.
Exelis's project began development in the summer of 2011. Currently Exelis employs 400 Utahns who serve commercial and military aircraft customers. Project jobs include high-technology composite manufacturing and assembly positions, as well as engineering and project/program leadership positions. New wages are estimated to be approximately $1.3 billion over the term of the project. Salaries will exceed 125 percent of the Salt Lake County average salary and include full benefits.
Spencer Eccles, executive director of the Governor's Office of Economic Development (GOED), said the expansion "punctuates that Utah has the business environment and workforce that can sustain long-term growth."
Exelis plans to invest over $120 million in facilities and equipment to bring the new aerospace composite facility into operation. Over the life of the agreement between the State and Exelis, new State tax revenues are expected to exceed $112 million.
 Jim Barber, vice president of Exelis Electronic Systems' Integrated Structures business, said, "With this new facility, Exelis is responding to the rapidly growing need for next-generation aircraft materials, and strengthening Utah's economy."
Semprius, Inc.
Henderson, North Carolina
Semprius, Inc., a privately held company that produces high concentration photovoltaic (HCPV) solar modules, announced it will locate a pilot production plant in Henderson, North Carolina. To meet the targets established in performance-based grants, the company plans to create 256 jobs over five years and make a capital investment of $89.7 million.
Semprius builds it HCPV modules using patented technology and low-cost components that can concentrate the sun's energy more than 1,000 times onto the world's smallest solar cells.
"Semprius chose to launch this cutting-edge technology in North Carolina because our investments in education and worker training ensure that they can find the job-ready employees they need," said Governor Bev Perdue. "These are not just any jobs," she said. "They are making the technology here in Vance County … in North Carolina, that will literally power the future."
The project was a major victory for this Tier One County in North Carolina, which means it is one of 40 least-prosperous counties in the State. The unemployment in Vance County at the time of the announcement was 14.7 percent. A clean economy manufacturing facility in this county with 256 jobs and almost $90 million in investment is a transformational opportunity for this community.
While individual wages for the 256 jobs will vary by job function, the overall average for the new jobs will be $45,565 a year, not including benefits. The Vance County average annual wage is $30,004.
 "This announcement is a double win for North Carolina's economy," said Representative Jim Crawford, of Oxford. "These are new jobs in a pioneering industry, and the company is building products that will save on energy costs in the future."
Navistar International Corporation

Colbert County, Alabama
The September 2011 announcement by Navistar International Corporation that it will lease the National Alabama Railcar plant near Florence in western Colbert County, Alabama for 10 years, means there could as many as 2,200 new jobs in the area over the next four years and use of a facility that had failed to produce the hoped-for success and job creation that stirred when National Railcar invested in the nearly mile-long, 2-million-square-foot plant in 2007. This plant will be leased from The Retirement Systems of Alabama which took ownership of the plant and kept it going on a small scale when National Railcar could not complete its project. Navistar will invest $87 to renovate.
Governor Robert Bentley, according to a report in TimesDaily.com, said when the announcement was made, "It has been a long road for this area…This project will bring a large number of high-paying jobs that the people of northwest Alabama need and deserve." He continued, "...not only are we talking about creation of jobs, we're talking about spinoffs. There's no telling how many jobs all together."
The Mayor of Florence, Alabama, was quoted by TimesDaily.com as saying during the Shoals Industrial Development Committee meeting where Navistar officials were present, "Many communities go a lifetime and never have the opportunity for such a major industry to come in." The Mayor of Muscle Shoals commented as well, "This is a potential game-changer for future growth in the Shoals area," TimesDaily.com reported. Kerry Gatlin, dean of the business school at the University of North Alabama, was also quoted in the piece as saying, "from an economic standpoint, this is some of the best news we've had here in decades." 
eBay Inc.
Draper, Utah
eBay Inc. is investing $80 million and building a new state-of-the-art facility in Utah, at a site in the city of Draper. eBay already employs about 1,400 workers in Utah and operates a major customer service center in Draper that includes support functions such as human resources, finance, account management, call center management, training, legal, along with product and project management. The company also operates a data center in South Jordan, Utah.
eBay, known as the world's largest online marketplace, said its plans for expansion and new construction will create up to 2,200 new jobs in Utah over the next 20 years. All of the incented jobs will exceed 125 percent of the county's average wage, including full benefits.
eBay has maintained a Utah presence for nearly 12 years. During that time, the Governor's Office of Economic Development (GOED) has competed against other states to bring a steady stream of job opportunities to the State, including helping eBay expand its operations and add more than 400 jobs in 2009 for Utah citizens.
"eBay's new facility will be designed to high environmental standards and provide a great place to work for our teammates," said Steve Boehm, eBay's senior vice president, Marketplaces, Global Customer Services.
The new eBay facility will continue the company's commitment to environmental responsibility while providing a great place to work for its employees. The new facility will be designed to achieve LEED® Gold certification, the internationally recognized standard for measuring building sustainability.
The new facility will join eBay's state-of-the-art data center in South Jordan,Utah, which previously received LEED® Gold certification and became one of only a few data centers in the United States to be recognized at this level.
Family Dollar Stores, Inc.
Ashley, Indiana
Family Dollar Stores, Inc., a Fortune 300 retailer, will build an 815,000 square-foot distribution center in Ashley, Indiana, slated to be built in the spring of 2012. The project will add up to 350 new jobs and entails a capital investment close to $70 million. In a community of just under 1,000 residents, this project represents a huge boost not only for employment, but for the community tax base as well.
 "Part of our mission is to be a compelling place to work, and we are proud to partner with the people of Ashley and the state of Indiana to build our 10th distribution center in the community," said Howard Levine, Family Dollar chairman and chief executive officer. "We look forward to serving as not only a large employer for the area, but also a responsible member of the community for years to come."
Ashley, Indiana, represents a typical, small rural community in a unique location between two counties next to the interstate I-69. With a population of 983, this project adds a tremendous amount of opportunity for jobs and subsequent expansion for this area. Not only will the town's infrastructure improve due to this major distribution center, but the resulting population inflow to fill these jobs will create more opportunities for the housing and service industries.
The announcement of Family Dollar's decision to locate in the Northeast Indiana town adds to the state's growing transportation and distribution industry.
"We're excited to bring hundreds of new jobs and tens of millions in capital investment anywhere in Indiana, but it's a special celebration when a great smaller town like Ashley is involved," said Governor Mitch Daniels.
CenturyLink, Inc.
Monroe, Louisiana
As a result of two mergers, CenturyLink is now the third-largest telecommunications company in the U.S. and based in Monroe, Louisiana, with projected annual revenue of more than $18 billion.
Few other Fortune 150 companies are based in a city of 55,000 within a metro area of fewer than 200,000. CenturyLink is, and it's because Louisiana officials identified CenturyLink's growth needs, and customized financial incentive and training packages to keep the company based in Louisiana despite out-of-state overtures to relocate its headquarters.
Not only did the state retain its largest Fortune 500 headquarters, it convinced CenturyLink to expand twice—in 2009, creating 350 jobs, then again in 2011 with a headquarters office expansion of $30 million-plus, creating nearly 800 more new jobs averaging $65,000 in yearly salary plus benefits.
CenturyLink will employ nearly 3,000 people in Louisiana by 2016 and be responsible for generating approximately 7,400 direct and indirect jobs in the state, most of them in or near Monroe.
CenturyLink's expansions came on the heels of several difficult economic blows for Monroe. In 2005, it lost the 1,100-job State Farm Insurance regional operations center; in 2007 Monroe lost a 600-employee auto headlight manufacturer; and in 2009, an International Paper mill in neighboring Bastrop, part of the Monroe metro area, closure led to 550 more jobs lost.
 "I hate to think what it would be like here if we lost them [CenturyLink]," said Dwight Del Vines, former president of the University of Louisiana at Monroe. "It would be a devastating loss…The entire community is aware it's [having CenturyLink] a wonderful thing and that we all need to do everything we can to make sure the management and the employees are happy." 
ProEnergy Services
Sedalia, Missouri
ProEnergy Services, headquartered in Sedalia, Missouri, is creating more than 300 new jobs and making a capital investment of $25.7 million in its facilities in the Sedalia area over the next three years.
 ProEnergy was founded in 2002 with the goal of providing cost-effective, safe and reliable service to the energy industry. The company was relocated to Sedalia in 2006 by its President and CEO Jeff Cannon, a Missouri native.
The company's areas of service include operations and maintenance, field services, technical services, equipment and parts, turbine services, renewable energy services, controls solutions and high-voltage services.
Its substantial new projects at its headquarters include a new 110,000- square-foot facility that will house an Aero Depot, which is a state-of-the-art service center for aeroderivative gas turbine engines, and a manufacturing operation dedicated to the assembly of turbine engine driven packages; a 225,000-square-foot warehouse that will be used to store engines, turbines and component parts; and a new business complex.
"This major expansion by a dynamic Missouri business is a significant step forward for our economy," Missouri Governor Jay Nixon said when the project was announced. "ProEnergy's plans to create hundreds of additional jobs and invest millions of dollars in Sedalia will make this growing company an even stronger powerhouse in the energy services industry."
As a community of just over 20,000, the presence and growth of a company like ProEnergy Services is significant to the Sedalia community, not only in the increase of 300 new jobs, but also in its role as an anchor to help attract other companies of the same caliber to the area.
Quaprotek
Ripley, Tennessee
Quaprotek USA, with roots in Germany, will locate a manufacturing facility for the production of metal parts for vehicles, engines and power trains in Ripley, Tennessee, it announced in August 2011 after months of talks between local officials, the German-American Chamber of Commerce and Quaprotek management. The coordinated effort has led to a coup for the local economy.
 The company will invest $22 million to fit out a 63,000-square-foot existing building, creating 126 jobs over a five-year period to supply leading manufacturers within the automotive industry. The majority of the hiring is expected to take place as early as the second half of 2012.
With an unemployment rate of 12.7 percent, one of the highest in the state of Tennessee, Lauderdale County has felt the impact of the financial crisis and resulting Great Recession more than most counties in the United States. In fact, in November 2010, unemployment in the county stood at nearly 15 percent.
Quaprotek's project will have a tremendous impact on the local community, lowering the unemployment rate by over a full percentage point to 11.4 percent. 
Ripley Mayor Jon Pavletic said, "This type of industry not only brings new jobs and expands the local tax base, but creates a sense of excitement in our community that our citizens strive to achieve. Quaprotek realized that not only can they be successful and profitable in Ripley, but they also saw the energy in our quality of life."
MANN+HUMMEL USA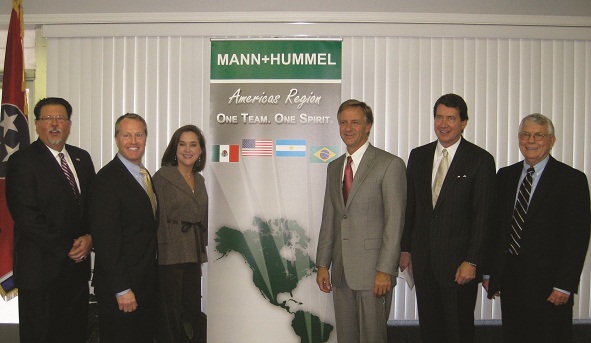 Dunlap, Tennessee
MANN+HUMMEL USA, a subsidiary of MANN+HUMMEL Group in Ludwigsburg, Germany, will locate a satellite production facility in Dunlap, Tennessee, in the County of Sequatchie. The company will invest nearly $15 million over the next three years and employ approximately 150 production workers and technicians by the end of 2013.
In a small county with a labor force of just over 6,000, Sequatchie County is one of Tennessee's most vulnerable counties in times of economic downturn. Although the unemployment rate of the county stands at only 9 percent, the investment will have an outsized impact on the local economy--the unemployment rate will be lowered over two percentage points to 6.6 percent.
The facility will design and produce air intake manifolds, air cleaner systems and fluid reservoirs for the automotive, heavy duty and industrial markets.
Making the project a reality required simultaneous work streams of no fewer than four parties at any given time due to its time-sensitivity. The effort and determination could not have been more necessary for the arduous nature of the task. The building itself had Japanese owners and needed to be sold to the local industrial development board, which was simultaneously constructing lease terms with the MANN+HUMMEL tenants while local city and county officials incorporated the local bank into the deal. While the local bank was evaluating the financials of the company, local officials were working to secure state financing to help with the required retrofitting for the building. 
City of Dunlap Mayor Dwain Land said, "It is the largest project Sequatchie County has had in the last decade. The successful outcome came about thanks to the determination from such a diverse group of stakeholders."
Klaus Kielwein, general manager, Quaprotek Group, said, "Our company's name stems from its commitment to quality, productivity and technology, and I'm convinced our Ripley location will become an important asset in meeting the needs of our customers."
Changan US Research and Development Center
Plymouth Township, Michigan
Changan US Research and Development Center, which is fully owned by Changan Automobile Co. Ltd., one of the largest automakers in China, will invest $7 million and lease a facility in Plymouth Township, Michigan, to conduct analysis, testing, simulation and verification activities for the auto industry. 
In a reversal of the trend for U.S. companies to send business to China, Changan US Research and Development Center, which is new to Michigan, is one of several recent projects by Chinese investors in Michigan.
Chinese companies are reportedly seeking the experience in auto manufacturing found in the Detroit, Michigan, area. This growing trend supports the reinvention of Michigan's automobile industry already underway and consolidation of the state's global leadership in industrial innovation.      
 Hong Su, vice president of the Changan US Research and Development Center in Plymouth, was quoted in Xconomy as saying the Detroit metro area is superior to other locations for its automotive intelligence. "The biggest plus to doing business in Southeast Michigan is its concentration of talent, resources and supplies."
Changan US expects the project to create up to 161 direct new jobs. Based on the Michigan Economic Development Corporation's (MEDC's) recommendation, the Michigan Economic Growth Authority (MEGA) board approved a state tax credit valued at $1.7 million over seven years to convince the company to locate in Michigan over competing sites in Ohio, California, and China. The Charter Township of Plymouth is considering abatement in support of the project. 
Therese Thill, director of Business Attraction for the MEDC, said, "Besides creating new jobs and opportunities for Michigan suppliers, each new Chinese company that locates here helps build a bridge to additional investment."
About the Author