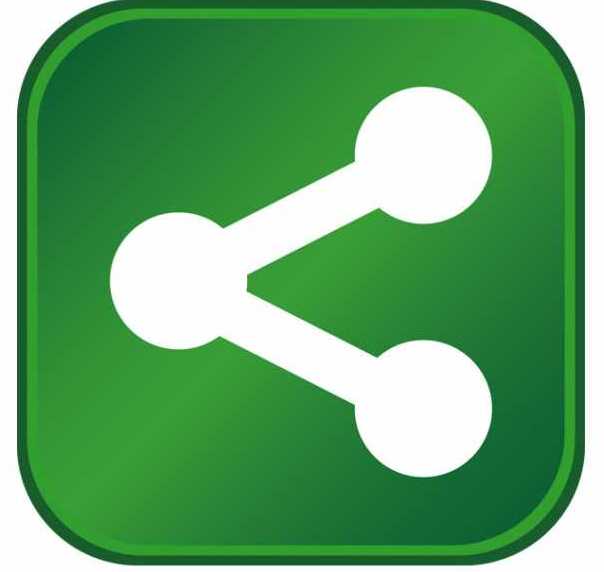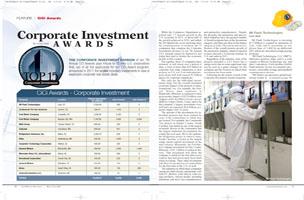 The Corporate Investment division of our 7th Annual CiCi Awards pays tribute to 15 elite U.S. corporations that, out of all the applicants for our CiCi Award program, announced in 2011 to the largest monetary investments in new or expansion corporate real estate deals. 
While the Commerce Department reported only 1.7 percent growth in the U.S. economy in 2011, or about half of the growth achieved in 2010, and which the AP labeled the worst reporting since the commencement of recession, the 15 companies that comprise the Corporate Investment division of our 7th Annual CiCi Awards cannot be faulted for not doing their part to bolster the economic picture in this country.
Put together, these 15 companies have invested, or will invest over a period of time, a total of more than $10 billion in corporate real estate expansions or new projects on U.S. soil. Four individual projects alone will well exceed $1 billion apiece for corporate expansions.
Not only are the individual investments large, but the overall estimated economic impact of the projects is transformational, too. For example, the General Motors plant expansion in Wentzville, Missouri, is expected to have an economic impact of $5.16 billion over 10 years while the M&G Group's investment in Corpus Christi, Texas, said to be the company's largest investment ever, will have an expected $4.8 billion economic impact over 10 years. 
The amount of the investments for individual projects has been exalted by some of the communities in which they are located. For example, the Continental Tire project in Sumter County, South Carolina, was hailed as one of the largest economic drivers in the community and the largest industrial development the county has ever seen. Not to be outdone, the Bridgestone project in Aiken County, South Carolina, is noted as the largest single initial capital investment in the state's history. Meanwhile, the Ford Motor Company investment in Clay County, Missouri, of $1.1 billion is touted as historic. That investment will allow the company to build for the first time ever a vehicle that had previously been built solely in Europe. Three other investments will allow for production of commodities for the first time in the U.S. as well.
The industries in which these companies operate are fairly diverse, and include: software/IT; plastics; solar silicon; solar energy products; various metals, including aluminum and steel; tires manufacturers; and automotive manufacturers.  Despite the diversity, the automotive and auto-related industries have the greatest number of Award recipients here in the Investment category (and there are three in the Impact category as well). This can be seen as a reflection of the overall positive growth of the automotive industry, which is reported to have enjoyed a 10 percent increase in U.S. auto sales in 2011.
Regardless of the industry, each of the projects awarded a CiCi honor has a unique story that in some significant way can be seen as a game changer for the company and the location in which their investment has been made.  
Following are the stories of each of the Corporate Investment Award recipients.
IM Flash Technologies
Lehi, Utah
IM Flash Technologies is investing $1.5 billlion to expand its operations in Lehi, Utah, and is increasing its employee base of 1,400 by an additional 200, which are described as high-paying positions.
 IM Flash Technologies, LLC (IMFT), fabricates memory chips, and is a joint venture of Micron Technology, Inc. and Intel Corporation. It will produce NAND Flash memory for use in consumer electronics, removable storage and handheld communication devices.
"IM Flash is an innovative global technology leader in NAND flash memory. Its Utah plant was first to market with IM Flash's leading-edge technology, and the company continues to evolve its product line ahead of its competitors," said Utah Governor Gary R. Herbert.
It has been reported that the industry growth is due to demand for removable and embedded storage devices.
New State tax revenue from the facility expansion is expected to exceed $153 million over a 10- year period, the major portion of which will go as new taxes for the Utah education fund. The Governor's Office of Economic Development (GOED) voted in a special session to approve a post-performance, single taxpayer economic development tax incentive of $45.9 million as a post-performance EDTIF tax credit. The incentive will represent 30 percent of new state revenue collected over 10 years. 
Utah exported $13.6 billion last year and nearly $2 billion of that came from computers and electronics, with the majority coming from the IM Flash plant.
Supporting local IM Flash operations are 99 companies with more than 600 additional employees who work on site. These employees are working in the State because IM Flash is located in Utah and are in addition to the more than 1,700 employees that will be employed at the Lehi facility over the coming years.
Continental Tire the Americas LLC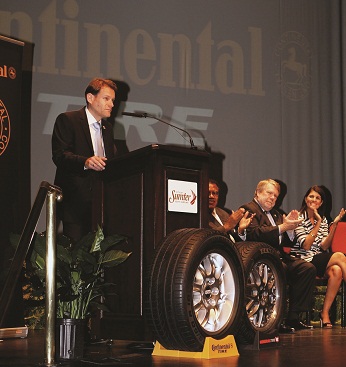 Sumter County, South Carolina
Continental Tire the Americas (CTA) LLC announced in September 2011 plans to invest more than $500 million to build a new tire manufacturing plant in Sumter County, South Carolina, to meet growing demand from both the retail level and automotive manufacturers. The $500 million investment is expected to generate 1,700 new jobs in South Carolina over the next 10 years. Included in the new jobs are 80 positions related to an investment of more than $4 million to expand Continental's Lancaster County headquarters by 16,000 square feet.
Continental expects to begin construction on the new plant in mid‐2012 and complete the facility in 2013. The site is approximately 330 acres, and the building is planned to be more than 1,000,000 square feet.
"In a matter of a few short years, this new facility will go from an idea to one of the largest economic drivers in our community," said Sumter Development Board Chairman Greg A. Thompson. "At more than $500 million, it's the largest industrial investment the county has ever seen. It will have an impact not only on Sumter County and its people, but workers and families throughout the region."
Jochen Etzel, CEO of Continental Tire the Americas, added, "South Carolina offered us the most compelling business climate that allows us to create these well‐paying jobs with competitive benefits for the people of this great state."
Continental had sales of €26 billion in 2010. As a supplier of brake systems, systems and components for powertrains and chassis, instrumentation, infotainment solutions, vehicle electronics, tires and technical elastomers, Continental contributes to enhanced driving safety and global climate protection. Continental is also an expert partner in networked automobile communication.
Ford Motor Company
Louisville, Kentucky
Within the past year, Ford Motor Company has announced $1.2 billion in investments between its two Louisville, Kentucky, assembly plants, resulting in 3,100 new jobs. The company just completed a transformation of the Louisville Assembly Plant, which became the company's most-flexible high-volume, state-of-the -art production facility, producing the next-generation Escape in December 2011.
The company also plans to make upgrades to its Kentucky Truck Plant.
Ford's series of investments and job growth over the past year was made possible by ongoing relationships between state, local and company officials and a number of collaborative efforts, including the approval of a state incentive package that paved the way for Ford to not only retain and grow its Kentucky footprint, but to also encourage further investments in the future.
 "When I sponsored the legislation authorizing incentives to Ford Motor Company, I never dreamed the automaker's expansion would be quite this significant," said Representative Larry Clark, of Louisville.
"It's clear that our strategic effort to secure Ford's long-term investment in Kentucky and its workers was successful," said Governor Steve Beshear. "In just 10 months, $1.2 billion and 3,100 new jobs have been announced by Ford. These kinds of commitments don't just happen. They are the result of ongoing relationships, cooperation and forward thinking. I'm proud that Ford recognizes that Kentucky has and will continue to contribute to its ability to compete in the global marketplace."
Ford Motor Company President of the Americas Mark Fields commented, "The strong leadership from Governor Beshear and his team in focusing on manufacturing has been critical in allowing us to continue investing and competitively growing in the Commonwealth."
Ford Motor Company
Claycomo, Missouri
Ford Motor Company announced in late October 2011 that it plans to invest an historic $1.1 billion in its Kansas City Assembly Plant, and add 1,600 new jobs over the next four years, bringing the plant's workforce to approximately 5,400. This investment by Ford will result in the addition of a second shift for production of the popular F-150 pick-up truck and the building of an integrated stamping facility to support production at the plant. In addition, for the first time ever, and as a result of the investment, Ford's full-size Transit van will be built in the United States and sold on the American market—previously, this vehicle was built and sold only in Europe.
The new jobs to be created as a result of the investment are anticipated to pay approximately $18.00 per hour or more. The overall economic impact of this deal is projected to be $4.436 billion over 10 years. Not only will existing jobs at the plant be retained and new jobs created at that facility, but the automotive sector throughout Missouri will be strengthened as the motor vehicle and parts manufacturing is prevalent throughout the state. Suppliers for Ford, and the communities and workers who rely on them, have renewed presence in the state.
"Our plans for transforming Kansas City Assembly and constructing a new integrated stamping plant to support Transit production demonstrate just how committed Ford is to our employees, the city of Liberty and the broader Claycomo community," said Mark Fields, Ford's president of The Americas.
To help facilitate this investment, Ford was able to take advantage of the Missouri Manufacturing Jobs Act, which Governor Jay Nixon signed into law last year.
M&G Group
Corpus Christi, Texas
M&G Group, said to be the Americas' largest producer of PET (positron emission tomography)for packaging applications, is expected to invest a total of $900 million for the construction of not only a one-million-tons-per-year PET plant, but a 1.2 million-tons-per-year PTA (purified terephthalic acid) plant as well, in Corpus Christi, Texas. The new plants are expected to create 250 permanent manufacturing jobs as well as 700 indirect jobs that will be necessary to support the plants while they are being constructed and after the projects are completed.
 The Corpus Christi Regional Economic Development Corporation has been quoted as estimating M&G's $900 million investment will create $4.8 billion in economic impact during the first 10 years.
The plans were announced in July 2011 and it is anticipated that construction of each plant may take up to 30 months before completion.
Commenting on the large dollar amount of the investment and the company's choice of Corpus Christi, Marco Ghisolfi, CEO of M&G's Polymers Business Unit, said, "Corpus Christi is an excellent strategic home for what will be M&G's largest-ever investment. It has exceptional highway, deep-water and rail access, including three Class 1 railroads."
He continued that additional draws were "the service and supply efficiencies resulting from the presence of six refineries and Paraxylene production in the area, as well as the excellent port infrastructure that allows the benefit of having marine access to most of the PTA/PET facility's key raw materials."
M&G Group is reportedly working with state and local economic development officials to explore resources and incentives, which include the Texas Enterprise Zone Program enterprise designation, and funding for training through the Texas Workforce Commission.
Calisolar
Columbus, Mississippi
Calisolar, a California-based producer of solar and industrial materials, is investing $600 million to construct a new silicon metal production facility and silicon refinery operation near Columbus, Mississippi. A total of 951 direct full-time jobs with an average annual salary of $45,000 plus benefits are expected to result from this investment. With an anticipated $42.7 million annual payroll, the project also will create an estimated 1,000 temporary construction jobs.
 At the new facility, Calisolar will produce silicon metal and solar silicon, which will be used in a number of industries, including automotive, energy (including solar panels), electronics and consumer industries.
 "This new facility is a major milestone for our company as we continue to fulfill our mission – we are grateful to Governor [Haley] Barbour, the Mississippi Legislature, and Lowndes County for their collective vision and support for this project," said Sandra Beach Lin, CEO of Calisolar.
The State of Mississippi is providing a $75 million incentive package via the Mississippi Industry Incentive Financing Revolving Fund, which includes a $59.5 million loan for construction of the publicly owned building Calisolar will occupy, an $11.25 million grant for "inside the fence" infrastructure needs and a $4.5 million training grant. Lowndes County contributed $14.17 million for infrastructure and land.
"I appreciate the commitment by Calisolar to locate its solar silicon production facility in Columbus," said Governor Barbour. "The company's decision to locate here further demonstrates our state is a competitive location for advanced manufacturing with advanced metals."
Bridgestone Americas, Inc.
Aiken County, South Carolina
Bridgestone Americas, Inc., a subsidiary of Bridgestone Corporation, made an announcement on September 21, 2011 about taking root in Aiken County, South Carolina, that will represent the largest single initial capital investment in state's history. The company revealed its plans to make a $1.2 billion investment that is expected to create more than 850 new full-time and contractor jobs. Specifically, it will construct a new 1.5 million‐square‐foot off‐road radial tire (ORR) manufacturing facility on a Greenfield site in Aiken County, South Carolina. Previously, large and ultra‐large ORR tires had been produced exclusively at Bridgestone Corporation's plants located in Japan.
The plant will be built with a focus on the environment and plans to achieve LEED Construction Certification by incorporating state-of-the-art technology in its facility and equipment design.
"The announcement of this Greenfield off‐road radial tire plant is a major strategic investment by the global Bridgestone Group to enhance its supply systems, improve its sourcing flexibility and further strengthen the Bridgestone Group's position as the global leader in the off‐road radial tire segment," said Gary Garfield, vice president and senior officer, Bridgestone Corporation, and CEO and president, Bridgestone Americas.
Bridgestone Americas also announced an additional 474,000‐square‐foot expansion of the existing passenger (PSR) and light truck (LTR) tire plant in Aiken County. The company previously announced a 266,000‐square‐foot expansion of this plant in July 2011.
 "Bridgestone Americas is a world-class manufacturer and this investment will be a real game-changer. The company's new plant will further strengthen South Carolina's manufacturing sector, and shows that our business-friendly environment and top-notch talent continue to keep us competitive with locations across the globe," said Bobby Hitt, South Carolina's Secretary of Commerce.
Stion
Hattiesburg, Mississippi
Stion, a venture-backed manufacturer of high-efficiency, low-cost thin-film solar panels, is investing $500 million to locate its solar panel manufacturing business in an existing facility in Hattiesburg, Mississippi. Stion will utilize 300,000-square-feet of the facility, which has been home to Sunbeam.
The State of Mississippi is providing loan assistance totaling $75 million through the Mississippi Industry Incentive Financing Revolving Fund, pending approval by the Legislature. The State is also providing clean energy tax incentives and workforce training incentives for the project. Additionally, local officials provided tax and other financial incentives to assist with the project.
"In 2010, Mississippi sought legislation to target clean energy companies, and Stion's location in Hattiesburg is a result of this effort," said Gray Swoope, Mississippi Development Authority (MDA) executive director. "I am excited to see Stion occupy the Sunbeam building. I know firsthand that the quality of the building coupled with the area's workforce equals a win-win situation for the community and the company."
With this investment, the company is creating 1,000 high-tech, renewable energy jobs that will have a minimum average salary of $43,000.
Chet Farris, CEO of Stion, said, "The state's proactive approach to economic development and its world-class manufacturing workforce have helped accelerate our build-out and strengthen the position of U.S. manufacturing in the global solar industry."
Stion already is taking an active part in the community through extensive partnerships with Pearl River Community College and the University of Southern Mississippi, and has started to build its workforce, and begun production. Local officials say Stion has already positively affected the local economy and will continue to impact the greater Hattiesburg area in a positive way.
Carpenter Technology Corporation
Athens, Alabama
Carpenter Technology Corporation announced in October 2011 that its search for the location of a new manufacturing plant had come to conclusion—it will invest $500 million dollars to build and equip a 400,000-square-foot manufacturing plant that sits on a 230-acre site in Athens, Alabama in Limestone County.  
Carpenter officials cite a demand for premium alloy products that will be used in the energy and aerospace industries as primary drivers for building a new plant.
As to the company's choice of the Huntsville area for the plant's location, William A. Wulfsohn, Carpenter president and CEO, was quoted as saying, "The state of Alabama and local government entities put together a very compelling package including various tax initiatives, infrastructure grants and training programs."
Wulfsohn also said, "The site selection process began with about 250 worldwide locations, and we narrowed it down to a dozen." He continued, "After further analyzing state, county and local incentives, utility costs and labor resources, we felt Limestone County provided the best opportunity for us to expand our core business."
The new plant will have the ability to produce in the range of 27,000 tons of additional premium product each year. The company said it will be designed with modern technology and optimum product flow to meet customer requirements for reduced lead times. It also will offer room for growth.
At the time of the project's announcement, Carpenter officials expected it would take 30 months before production would begin. When production does begin, it will mean new jobs for 203 direct employees who will hold both hourly and professional positions at the company. The new plant will also create 38 more indirect jobs.    
General Motors
Wentzville, Missouri
General Motors (GM) confirmed in November 2011 its plans for a major, multifaceted expansion of its Wentzville, Missouri, operation. The plans include the investment of $380 million to upgrade and expand the Wentzville Assembly Plant for production of an all-new Chevrolet Colorado mid-size pickup. This will create a minimum of 1,260 new production jobs at this facility.
At the same time, GM is beginning a second shift that will employ 400 people who will work on the production of two of its existing products—the Chevrolet Express and GMC Savana vans.
Based on the details of GM's historic investment at Wentzville, the company could be eligible for incentives under the Missouri Manufacturing Jobs Act. Under the terms of the Missouri Manufacturing Jobs Act, GM could receive incentives over the next 10 years, provided it meets strict requirements for next-generation investment and employment.
GM also could be eligible for incentives for the creation of new jobs through the Missouri Quality Jobs Program and the Missouri New Jobs Training Program; again, both of these programs are conditioned on strict job-creation requirements.
The new jobs are anticipated to pay approximately $39,000 per year or more at the facility. The overall economic impact of this deal is projected to be $5.164 billion over 10 years. Not only will existing jobs at the plant be retained and new jobs created at that facility, but the automotive sector throughout Missouri will be strengthened as the motor vehicle and parts manufacturing is prevalent throughout the state. Suppliers for GM, and the communities and workers, who rely on them, have renewed presence in the state.
Mercedes-Benz U.S. International
Tuscaloosa County, Alabama
Mercedes-Benz parent company, Daimler AG, made the announcement in late Fall 2011 that it will be expanding production at the Vance, Alabama (Tuscaloosa County) Mercedes-Benz U.S. International (MBUSI) plant where it will produce a fifth model, which is reported to be called the MLC SUV coupe that insiders say will compete with the BMW X6. To make this expansion possible, the German-based automaker will be investing $350 million in this plant. The investment will result in the creation of 400 new jobs to handle the additional production. Earlier in 2011, the Mercedes-Benz parent announced a $2 billion investment to expand production at this plant over the next few years, and the $350 million expansion plan to produce the SUV coupe is included in that $2 billion investment. The Executive Vice President of the Economic Development Partnership of Alabama was reported to have said Daimler AG's intention to invest $2 billion over the next couple of years in the Vance, Alabama Mercedes-Benz plant is the second-largest capital investment announcement in Alabama's history.
The Tuscaloosa, Alabama, plant already builds Mercedes-Benz M-Class, which is called ML-Class in the North American market, the GL-Class, and the R-Class models. In 2014, the Tuscaloosa, Alabama, plant will be where Mercedes-Benz reportedly intends to also produce the next-generation C-Class model.
The board of the Tuscaloosa County Industrial Development Authority approved $12.5 million in property tax abatements over 20 years and a site preparation grant of $150,000 for the project. The authority grants tax abatements to manufacturers whose projects increase manufacturing jobs.
The Vance plant now has more than 3,000 employees and is the largest manufacturer in West Alabama.
Horsehead Corporation
Rutherford County, North Carolina
Horsehead Corporation, a leading U.S. environmental services provider and producer of specialty zinc and zinc-based products headquartered in Pittsburgh, Pennsylvania, is making a capital investment of more than $350 million near Forest City, North Carolina (Rutherford County), to build a state-of-the-art zinc production facility. The annual incremental EBITDA contribution from the new plant will be approximately $90 to $110 million, the majority of which will not be dependent on the price of zinc.
 This investment is expected to create 250 jobs. Although the salaries will vary by position, the overall average for the new jobs will be more than $41,000 a year, not including benefits. Rutherford County is a Tier One County with an average annual wage of $28,392.
Construction work, which is hoped to be completed in the third quarter of 2013, is slated to create construction jobs for up to 1,000 people.
Horsehead Corporation will seek corporate income tax incentives offered by North Carolina for recycling facilities. To receive the credit, Horsehead Corporation must locate in a Tier One County, invest at least $300 million in the facility, and create at least 250 jobs.
Horsehead President and CEO Jim Hensler said, "We are excited to begin the project and are pleased with the support we have received in North Carolina at the state and local level. 
A leading recycler of zinc-bearing waste produced by the steel mini-mill manufacturing process, the Horsehead Corporation facility in Rutherford County will utilize the ZINCEX solvent extraction technology, which discharges significantly less greenhouse gas emissions than older metal smelting technologies.
General Motors
Arlington, Texas
General Motors (GM) announced on May 26, 2011 that it is investing $331 million to upgrade and expand its Arlington, Texas, assembly plant with a 108,000-square-foot addition where it will be producing a new line of sports utility vehicles (SUVs) that are said to include full-size Suburbans, Chevy Tahoes, Cadillac Escalades and GMC Yukons.
Construction is expected to be complete in 2013.
 "This investment represents a lot of confidence in GM and in Arlington," Larry Zahner, GM's manufacturing manager was quoted as saying when he came to the Arlington, Texas, Assembly plant from Detroit to make the announcement of the investment and the consequential plan to create 110 jobs to accommodate production of the new SUV lineup.
An employee of the Arlington plant who has been on the assembly line for 27 years was quoted in a television news report of the investment as saying, "For 2,400 GM workers, the expansion announcement came as a stunning turnaround from two years ago, when the company declared bankruptcy and many people here wondered if they would still have jobs."
The 110 jobs that will be created as a result of this investment are slated to be filled by former employees of General Motors who had been laid off by the company in plants throughout the country, including Arlington plant. New employees will be sought after those employees are rehired. 
Currently, the only plant that produces large SUVs for General Motors is the Arlington, Texas, plant.
GM secured property tax breaks from Arlington and Tarrant County totaling about $2.7 million over the next seven years that company officials said were needed for the plant to be considered for the investment.
Alcoa
Quad Cities, Iowa
Alcoa announced last fall one of the biggest economic development deals in the Quad Cities, Iowa, region in more than 10 years – a $300 million expansion. A ripple effect of an estimated additional $500 million in economic impact throughout the community is anticipated.
The expansion will result in the creation of 150 new permanent jobs, the retention of 200 existing jobs, as well as 150 construction jobs at the Riverdale plant.
The new and retained jobs have a starting wage of $20 per hour with benefits. Once completed, Alcoa will have more than 2,300 high-value jobs in the Quad Cities.
Alcoa officials expect to renovate nearly 153,000 square feet and add another 27,000 square feet to its production facility.
Alcoa is expanding to meet the increased demand of aluminums among auto makers. A study of automakers by Ducker Worldwide projected automakers will increase their aluminum use from 327 pounds in 2009 to 550 pounds in 2025.
The Quad Cities facility was in competition with four other Alcoa locations for the expansion. Quad Cities was selected because of its highly productive workforce, access to reliable and affordable utilities and the relationship with state and local agencies such as the Quad Cities Chamber of Commerce that led to a competitive incentive package. Alcoa was awarded a $4.4 million state incentive package.
"No ifs, ands or buts, it was a big help in making sure that it was secured here," said Kevin Lowery, director of corporate communications for parent company Alcoa, Inc., of the Iowa Economic Development Board's approval of a forgivable loan and other incentives for the project.
Construction should be completed by year-end 2013, with operations commencing January 1, 2014.
Severstal Dearborn LLC
Dearborn, Michigan
Severstal Dearborn LLC, a subsidiary of the Russian conglomerate Severstal OAO, announced in 2011 the investment of $280 million for the construction of a high-speed Continuous Annealing Line capable of producing advanced high strength steel at its Dearborn, Michigan plant. The project includes demolition, removal of debris, re-routing utility lines and asbestos removal. Severstal, with operations in 10 countries and a workforce of 84,000, has invested more than $1.3 billion in equipment and improvements at the Dearborn plant, acquired in 2004 from Rouge Steel Co., a former unit of Ford Motor Company.
A $730-million federal government loan was awarded to Severstal Dearborn LLC in July 2011 to aid it in producing new high-strength steel. As a result of this loan, 2,500 construction jobs are expected to be created as are 260 factory jobs. Approximately 185 of the new jobs will be for the operation of the cold-rolling and galvanizing lines. Detroit Free Press on July 13, 2011 said Severstal CFO Mark Yost attributed the federal loan to securing the plant in Dearborn, and quoted him as saying, "We will be a very unique manufacturer of steel in North America with capabilities to produce steel that will be in high demand because it is safer, lighter and allows automakers to become more fuel efficient."
The project is viewed by the community as supporting the reinvention of Michigan's automobile industry already underway and consolidation of the state's global leadership in industrial innovation.      
The project received a State Brownfield tax credit valued at $10 million; and state and local tax capture valued at $19.4 million, as well. Severstal said it will provide environmental benefits by enabling reduction of petroleum-based fuels consumption and carbon dioxide emissions. 
About the Author