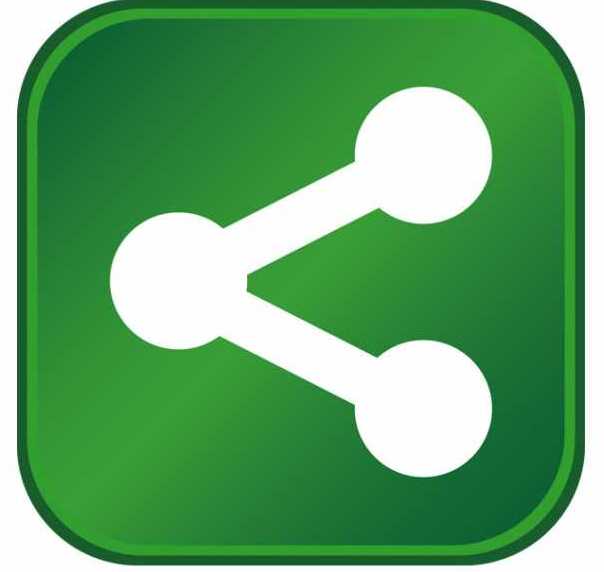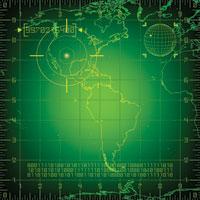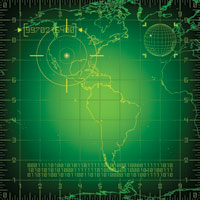 The concept of locating entities with similar endeavors within areas of land called "parks" takes many forms. The most common are industrial parks, business parks, commerce parks, technology parks, research parks and science parks. The definitions and functions within these broad designations vary widely, however. In the case of technology and research parks, they are commonly established in collaboration with universities to capitalize on their knowledge bases and facilities. On the other hand, manufacturing is the primary focus of industrial parks while business parks focus on administration. In all cases, though, the benefits of the park concept are the achievement of economic gain, knowledge and innovation from the synergy of endeavors, particularly for small and medium-sized business. Because parks literally offer common ground, resources can be shared which can help to reduce the overhead costs of such things as telecommunications and power supplies, as well as essentials such as parking and security, and perks like daycare and restaurants. In addition, municipalities often offer incentives to businesses locating in parks because they help expand the tax base and broaden employment opportunities.
The following roundup of diverse locations will demonstrate the broad scope of the park concept, and provide you with insight into the particulars each has to offer.
North Louisiana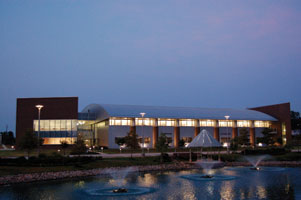 North Louisiana boasts two parks of interest. One is Louisiana Tech University's Enterprise Campus which will comprise 50 acres and 1 million square feet of building space when completed. The urban design strategy will enhance connections between the university, downtown Ruston and surrounding neighborhoods. Through pedestrian-friendly corridors and social spaces, the research park creates a dynamic environment that is inviting to both tenant companies and the campus community.
The first building, Tech Pointe, is 42,000 square feet and was designed to support the stringent demands of high-tech companies. They will have access to Louisiana's information superhighway, LONI, as well as the premier computational facilities of the Cyberspace Research Lab – and innovative faculty and students directly across the street. A new Business Building is expected to break ground early in 2011.
InterTech Science Park, Shreveport, Louisiana, is another park of interest. Initiated in 1998, it is a community response to the need to diversify the economy of northwest Louisiana by encouraging the growth of technology-based industries. Sponsored by the Biomedical Research Foundation of Northwest Louisiana, InterTech is located in an urban Brownfields area close to 80 percent of the region's scientific/medical personnel. The InterTech Master Plan is a 25-year strategy to create an environmentally friendly, worker-amenable, and technology-stimulating campus that enables the proliferation of life sciences, digital media and other emerging technology sectors. Currently 26 tenant companies reside in InterTech's eight facilities.
North Port, Florida
The North Port Park of Commerce is an upscale 170-acre mixed-use commercial and industrial park in North Port, Florida. The project features over 4,700 linear feet of road frontage along beautifully landscaped Toledo Blade Boulevard, affording excellent exposure and visibility. The park offers a wide range of fully developed parcels to accommodate users of all sizes. In addition to parcels for sale, the developers offer office-warehouse flex space, as well as professional office space.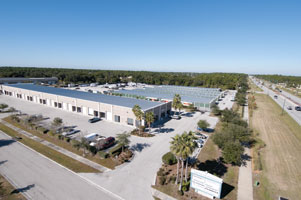 Included in the park are several amenities such as attractively landscaped entryways and medians, lakefront lots, and preserve areas. The developer will provide maintenance of common areas and master water management systems. The park has established uniform building codes and architectural controls to protect property values and ensure consistent aesthetic quality throughout the development.
The North Port Park of Commerce is located half a mile south of Interstate 75 and four miles north of U.S. 41. Zoned Planned Community Development (PCD), and designated as an Activity Center by the City of North Port, it welcomes commercial, professional, office and light-industrial master-planned development. The park is made even more business-friendly by virtue of being a Verizon Smart Park – where any business is ensured of quick and reliable access to today's must-have technology. The park is fully equipped with superior infrastructure that can and will support just about any customer with demanding technology needs.
Gloucester County, New Jersey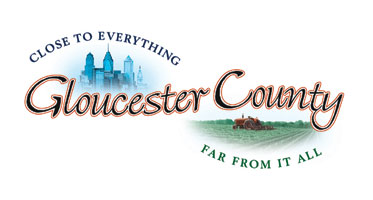 Gloucester County, New Jersey, is located in the Greater Philadelphia Region and is the fastest-growing county in New Jersey. Gloucester County is home to developing industrial and business operations and is located in one of the nation's largest biotechnology and pharmaceutical clusters. In keeping pace with the industrial and technology boom of past two decades, Gloucester County possesses some of the largest industries on the East Coast with modern plants employing thousands, including; Exxon Mobil Research and Engineering, K-Tron International Inc., Omega Engineering, Metrologic Instruments Inc. and Sony Music.
One of Gloucester County's newest additions is the South Jersey Technology Park at Rowan University. SJTP provides competitively priced class "A" facilities for start-up and established companies that bring innovative technologies to the marketplace. The 188-acre site has a building capacity of approximately 1.5 million sq. ft. and serves as a home for technology-focused researchers, inventors, entrepreneurs, professors and students. The recently completed Samuel H. Jones Innovation Center is the first of 25 planned buildings. It is a mixed-use facility that will accommodate academic R&D programs and provide the resources.
Emerging technology businesses located at Rowan's business incubator benefit not only from the cache of the premier location and affiliation with the university, but also from leveraging the assets of Rowan University to accelerate product development and execution of their go-to-market plans.
Effingham, Illinois


Effingham, Illinois, has become an ideal location for businesses of all types. Located in south central Illinois, Effingham is known as the "Crossroads of Opportunity," in part because of its crisscrossing interstates (I-57 and I-70), two U.S. Routes (40 and 45), three state routes (32, 33, and 37), and intersecting railroads. Effingham has several business parks located in the community with the Network Centre Hi-Tech Park being located on the northern portion of the city. Network Centre has superb visibility with 34,500 vehicles passing daily on the I-57/I-70 Beltline. The park has a campus-like atmosphere and is located in the Effingham Enterprise Zone. Companies located in the park area include Heartland Dental, Yellow Book, Patterson Technology Center, Solix CMR, a multi-tenant office complex, and an extension center of Lake Land Community College.
There are currently two large projects underway in the Hi-Tech Park area which will encompass a combined investment of around $45 million. Midland States Bank is constructing a new 79,506-sq.-ft. complex which will serve as the bank's corporate headquarters for its numerous banking facilities and additional operational functions. The other major project underway is the expansion/relocation of the Patterson Technology Center. The center is a division of Patterson Companies, and the project entails an 110,484-sq.-ft. complex being constructed doubling the size of its current facility. It houses the company's software development, testing and call center support operations.
Howard County, Maryland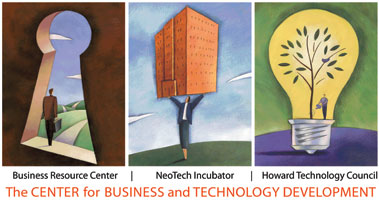 Howard County, Maryland, is in the center of the fourth-largest market in the nation, located between Baltimore and Washington, D.C. It is home to The Center for Business and Technology Development which serves as a resource for Howard County, Maryland, businesses in any phase of growth. The center has a vibrant history of supporting startup and entrepreneurial growth, resulting in a remarkable positive impact on the local economy. Its award-winning programs have helped numerous emerging companies accelerate their growth and develop into profitable businesses. It provides training, counseling and connections to support sustainable, growing businesses. Some of its additional services include: networking groups; support services for small and minority-owned businesses; seminars and workshops designed for entrepreneurs; international trade assistance; and access to funding sources.
Its three strong, complementary programs, The Business Resource Center, The NeoTech Incubator, and The Howard Technology Program, work closely together to build a cohesive network of resources and information in active support of the needs of the regional small business community. The Business Resource Center annually assists hundreds of individuals, helping them start and build strong businesses. The NeoTech Incubator is nationally recognized for its innovative programs and serves more than two dozen NeoTech client companies currently in residence at the center. The Howard Technology Council connects and showcases Howard County's outstanding technology and life sciences businesses to enhance business opportunities.
Trinidad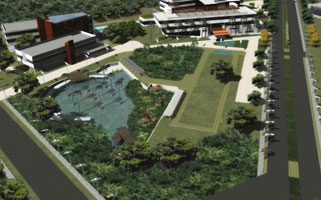 Tamana InTech Park is Trinidad and Tobago's first science and technology park. It was built by Evolving TecKnologies and Enterprise Development Company Ltd. (eTecK), a special-purpose state agency under Trinidad and Tobago's Ministry of Trade & Industry. Located at Wallerfield, a former United States World War II Air Force Base, it is approximately 10 minutes from the Piarco International Airport and 45 minutes from the country's capital of Port of Spain, which provides easy access for international workers, visitors and shipments.
Tamana is a 1,100-acre park featuring award-winning design and scalable, cutting-edge infrastructure. The park's eco-industrial focus balances nature and technology by integrating preservation and sustainable development with state-of-the-art facilities. Tamana's 150,000-sq.-ft. Flagship Building is designed for the efficient use of resources---air, energy, water and materials---while providing the highest-possible interior environment for workers and minimally impacting the surrounding environment. The building's design also takes work-life balance into consideration with on-site daycare, banking and fitness centers.
Tamana also takes a new approach to the concept of an "industrial area." Located among Trinidad's indigenous Moriche palms on a nature preserve, the park's design devotes 30 percent of its environment to green space, and Tamana's on-site "park and ride" transportation system eliminates traffic and congestion. At the center of the park lies the Caribbean's largest butterfly emporium, providing a visitor attraction and a place to advance the study of the area's unique ecosystem.
Northeastern South Carolina - NESA
One of the most distinct and modern manufacturing training facilities in the U.S. is nestled in the lush countryside of South Carolina's Pee Dee region. The Southeastern Institute of Manufacturing and Technology (SiMT) provides strategic training, product development, and manufacturing technology solutions, enabling companies to maximize productivity in a state-of-the-art advanced manufacturing environment. Now, SiMT is poised to get bigger and better.
The SiMT's new Manufacturing Incubator Center is set to open by the end of 2011. This 25,000-sq.-ft. center is more than a mere location for entrepreneurs to access SiMT's manufacturing tools and products. Tenants also will be able to tap into a full suite of services from on-site engineers as well as legal and financial consultants.
According to Jack Roach, the facility's director, fledgling manufacturing businesses need these services to be successful. "There's more to bringing a product from the drawing board to the store front than just building it. At a fraction of the traditional cost, the SiMT's new manufacturing incubator will provide entrepreneurs with the expertise and support they need to be successful," Roach said.
Recognizing the high-quality available labor force in the region, the SiMT believes by working in conjunction with organizations like NESA they'll do more than brings jobs to the region, they'll have a hand in building new South Carolina businesses from the ground up.
Chenango County, New York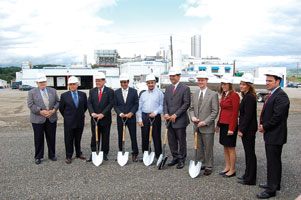 Chenango County, New York, centrally located in upstate New York, is home to many world-class manufacturers and offers several park locations for business development. These include Earl B. Clark Business Park, a 48-acre park that has over 35 acres of developable land; and Sherburne Electric Business Park, a new 30-acre business park in the Village of Sherburne, with access to water and sewer infrastructure, high-speed data lines, and municipal power. Nevertheless, rural Chenango County, New York, doesn't often get to champion big economic development projects. So in 2005 when Hamdi Ulukaya, president and founder of Agro Farma, purchased a former Kraft plant in Columbus, New York, with intentions of producing private-label yogurt, local officials were ecstatic. What unfolded was a huge success story no one could have imagined. Less than four years ago, Agro Farma launched its own Greek-style yogurt label – Chobani. The business now employs more than 300 people, and Chobani is the number-one selling yogurt brand in the Northeast. The company has invested over $100 million since 2005, and is constructing a 150,000-square-foot refrigerated warehouse near the factory. Agro Farma also acquired a facility in Norwich, New York, in 2009 to serve as the company's corporate campus. Additional expansion is planned at the main plant; incentives for recent investments have been provided by the Chenango County IDA.
Haldimand County, Ontario, Canada
Haldimand County, Ontario, Canada, is home to the Frank A. Marshall business park as well as three industrial parks. Of the three, the Lake Erie Industrial Park, part of Canada's Greater Golden Horseshoe, is zoned heavy industrial and is one of the largest industrial parks in Ontario. This Greenfield industrial park is developed and owned by U. S. Steel Canada. It is located along the north shore of Lake Erie, in the south-western corner of the county.
The Lake Erie Industrial Park is a master-planned 4,500 acre site combining open space, parkland and a commercial center with industrial opportunities. There is an area of land surrounding the park that has been designated as an "Industrial Influence Area." This designation guarantees that conflicting land uses will not develop in proximity to heavy industry in the industrial area.
The three major employers located in or near the park include U. S. Steel Canada Lake Erie Works, Ontario Power Generation Nanticoke Power Generating Station, and Imperial Oil. Haldimand offers road, rail, seaway and nearby air access to America's industrial heartland. Local highways access Ontario's main highway corridors. In a day's drive are the homes of 130 million people, most of North America's car and light truck plants and 56 percent of its industrial market. The county's dedicated workforce costs less than Ontario's average—and nine nearby colleges and universities help keep skills current.
About the Author