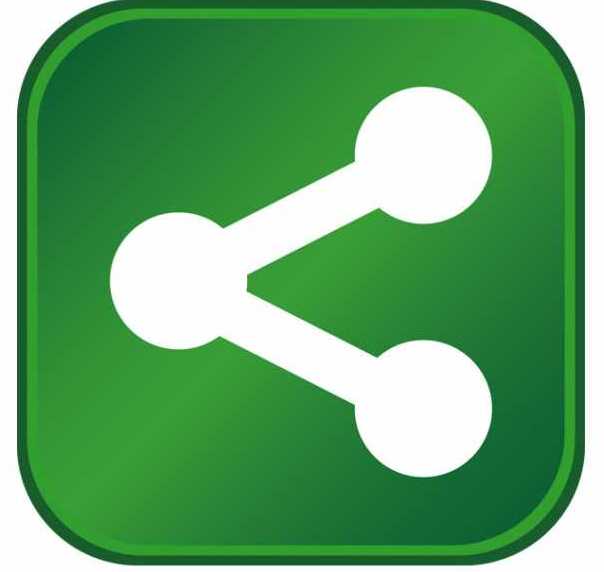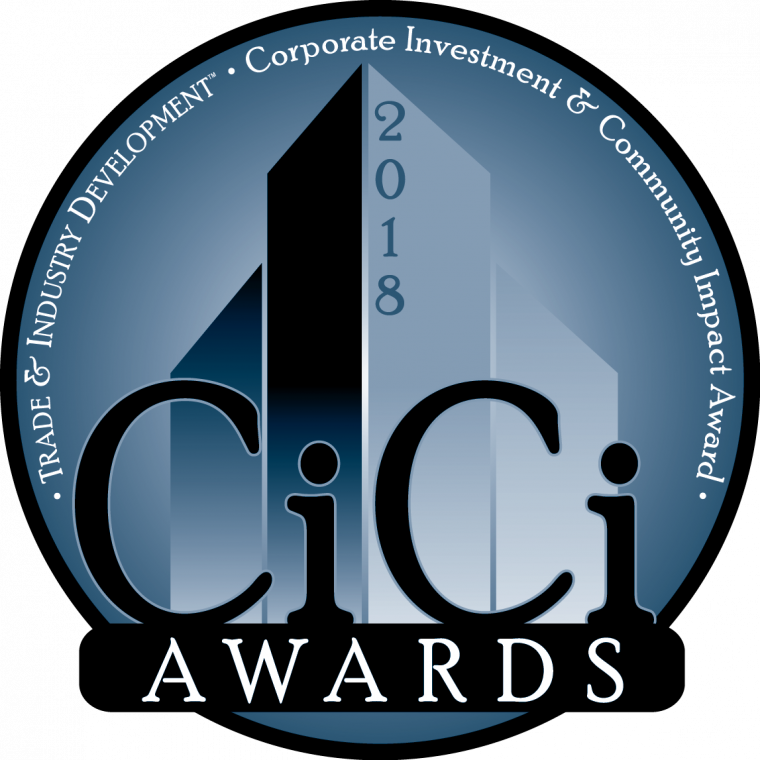 Trade & Industry Development
, a leading publication dedicated to site selection for businesses, has named the winners of its 2019 Corporate Investment/Community Impact Awards (CiCi Awards). 
This is the 14th year the publication has honored projects around the country that promise—through extensive capital investment or influential community impact—to help shape the communities in which they are located, and in which they continue to develop and grow. Trade & Industry Development's CiCi Awards honor 30 projects—15 in the "Corporate Investment" category and 15 in the "Community Impact" category. All the winners are projects that were announced in 2018.
"We were thrilled with the hundreds of nominations we received for our Cici Awards," said Publisher Scott Swoger. "It was a challenge narrowing down the field to 30 winners, but we feel we have a great representation of projects that run the gamut from major international corporations to smaller, local companies—all of which, by deciding to locate or expand in a certain area, are helping to shape the community and the economy." 
The Corporate Investment winners have all pledged large economic development investments, while the Community Impact winners promise to have a transformational effect on the communities in which they're located. The 30 award-winning projects represent 28 different companies, with a combined total capital investment of nearly $20 billion. The number of direct jobs created totals 51,910, with countless more indirect positions associated with these projects.
Each of the 30 winners are featured in Trade & Industry Development's "CiCi Awards Issue 2019," which is available now in print and online at TradeAndIndustryDev.com.
2019 CiCi Awards—Corporate Investment
•

Texas Instruments, Collin County, Texas
•

Micron Technology, Prince William County, Va.
•

Amazon Inc., Arlington County, Va.
•

Mazda Toyota Manufacturing USA, Limestone County, Ala.
•

Nikola Motor Co., Pinal County, Ariz.
•

Netflix, Bernalillo County, N.M.
•

First Solar, Wood County, Ohio
•

Facebook, Madison County, Ala.
•

United States Steel Corp., Lake County, Ind.
•

Ford Motor Co., Wayne County, Mich.
•

Nucor Steel Gallatin, Gallatin County, Ky.
•

Amazon.com LLC, Davidson County, Tenn.
•

Lehigh Cement Co. LLC, Lawrence County, Ind.
•

JSW Steel USA Ohio Inc., Jefferson County, Ohio
•

Green Bay Packaging Inc., Brown County, Wis.
2019 CiCi Awards—Community Impact
•

Sofidel America Corp., Rogers County, Okla.
•

Amazon, Jefferson County, Ala.
•

Novelis Corp., Todd County, Ky.
•

Hanwha Q CELLS, Whitfield County, Ga.
•

LaSalle Lumber Co., LaSalle Parish, La.
•

CoverMyMeds LLC, Franklin County, Ohio
•

Polywood, Person County, N.C.
•

Verbio North America Corp., Story County, Iowa
•

Carl Buddig & Co. LLC, Kane & Kendall Counties, Ill.
•

Nufarm, Washington County, Miss.
•

Hog Technologies, Martin County, Fla.
•

Harlow Group, Pittsylvania County, Va.
•

Pink Lily, Warren County, Ky.
•

England Furniture, Lee County, Va.
•

N3, Kanawha County. W.Va.
About Trade & Industry Development
Produced six times a year, Trade & Industry Development is dedicated to site selection in a vertical format. As the only publication of its kind, T&ID reaches more decision makers per industry than any other publication dealing with site selection. Editorial, both in the magazine, online at TradeAndIndustryDev.com and through targeted newsletters, is geared to executive decision makers with pertinent, useful site selection and business knowledge for their market. T&ID also has extensive digital marketing and integrated marketing capabilities.
Due North Media, a division of Due North Consulting, Inc., is a niche business-to-business publisher providing media services to executives within specialized vertical markets impacting economic development including corporate site selection, business development, market-to-market events and sports tourism via publications, digital media, qualified list marketing and custom publishing. Founded in 2001, Due North Consulting, Inc. has helped niche marketers obtain their goals for a decade and a half. The principals of the company have over 40 years of business-to-business advertising and marketing experience. It has been their mission to serve readers, clients and employees with integrity, humility and a continuing quest for the achievement of excellence.