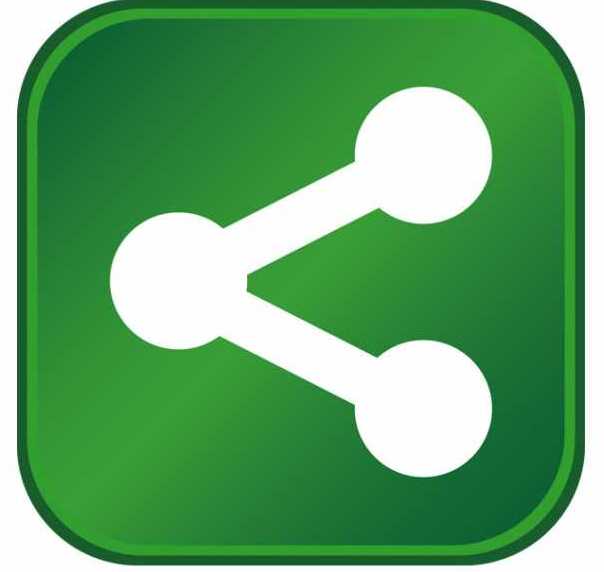 Corporate Investment & Community Impact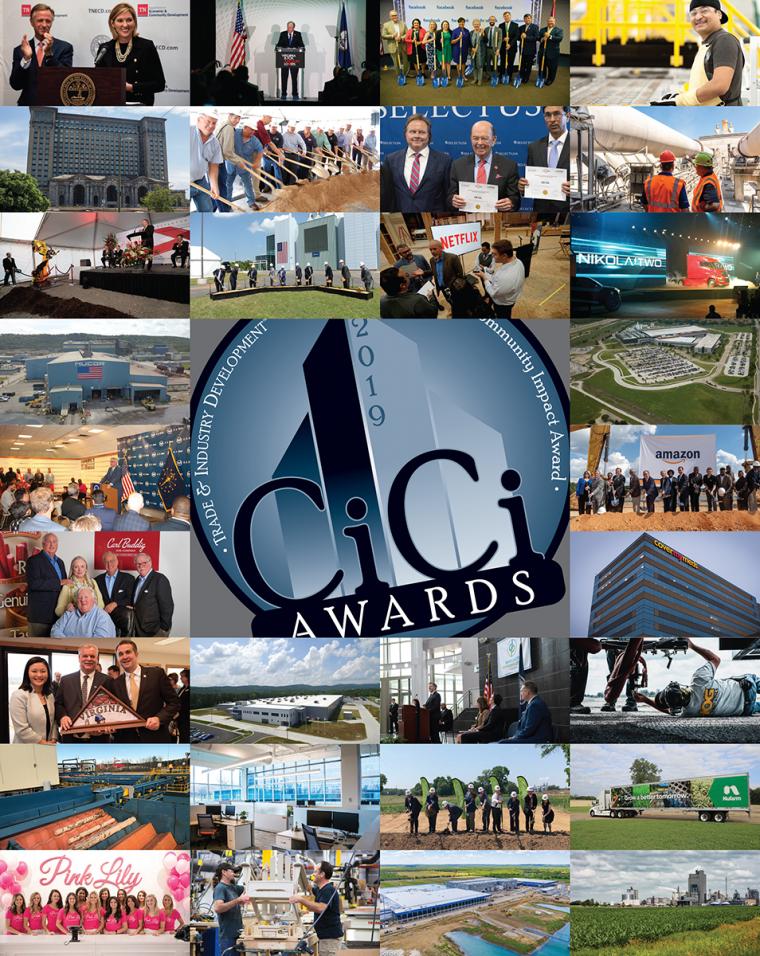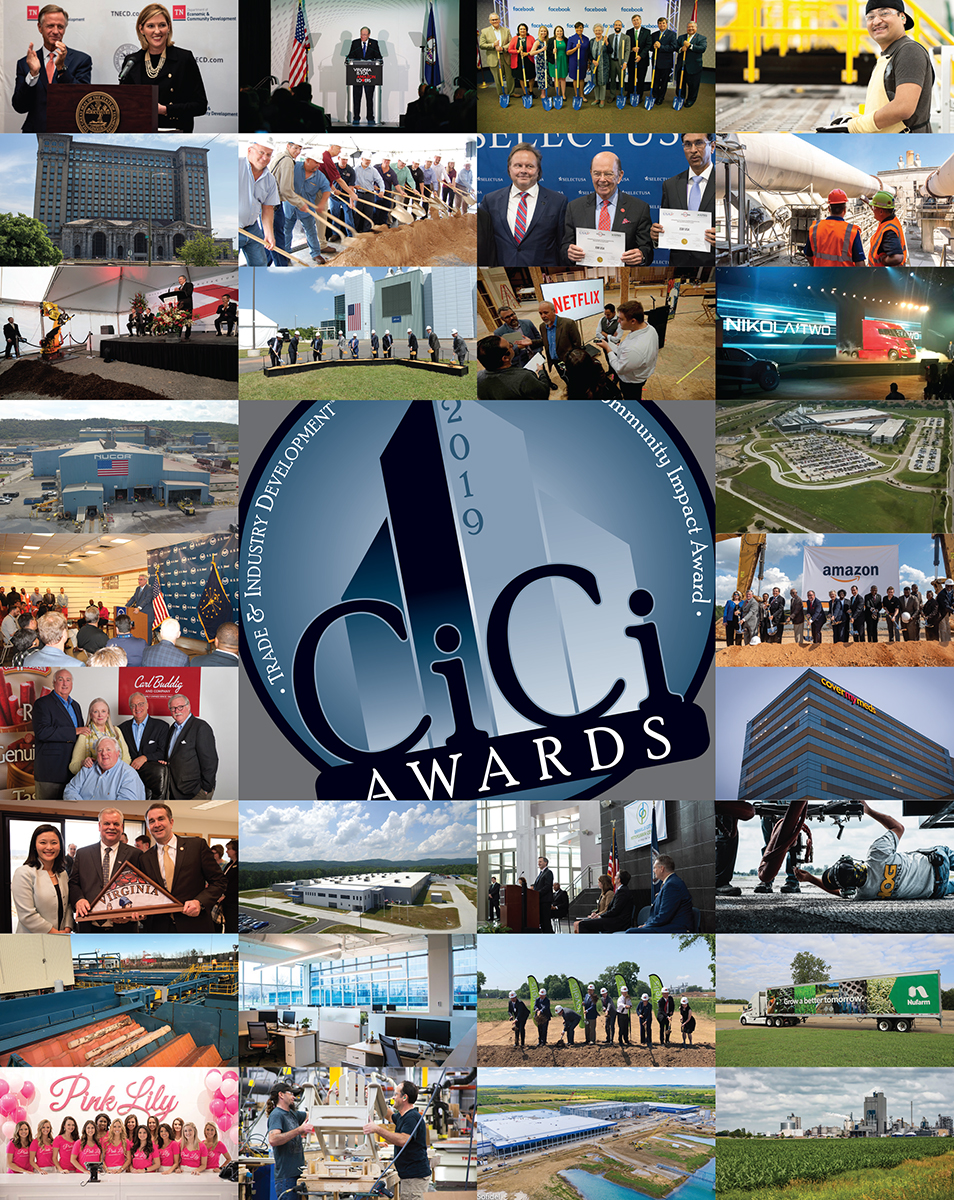 Businesses shape our communities. They bring in revenue, but they also propel regions of our country forward, impacting residents in countless ways. So much of what happens in a state, in a community, is determined by the businesses that decide to locate and develop there.
Trade & Industry Development's 14th Annual CiCi Awards honor key projects around the country that promise—through extensive capital investment or influential community impact—to help shape the communities in which they are located, and in which they continue to develop and grow.
The 30 winners are again divided into two categories: 15 in Corporate Investment and 15 in Community Impact. The numbers behind the capital investment are impressive. Of the 30 award-winning projects, which represent 28 different companies, the total capital investment planned is nearly $20 billion ($19,764,575,170 to be exact). The number of direct jobs created is 51,910, with countless more indirect positions associated with these projects.
Digital-based companies are well represented on our CiCi Awards lists, led by Amazon, which has three locations among the winning ranks: a major headquarters in Arlington, Va., that will create 25,000 new jobs, a data center in Nashville, Tenn., looking to employ 5,000, and a logistics center in Bessemer, Ala., that will create 1,500 new jobs.
Adding to the digital push is the expanded Texas Instruments facility in Richardson, Texas, with its $3.2 billion investment, followed by the Micron Technology project in Manassas, Va., at $3 billion. Netflix is creating a new U.S. production hub in New Mexico that will bring a $1 billion investment and 1,000 new jobs. And Facebook will build a new data center in Huntsville, Ala., too. All told, the total investment by digital companies is nearly $11.4 billion.
Traditional manufacturing companies are also well represented on our list, led by three major steel firms. U.S. Steel Corp. is investing $750 million to expand its facility in Gary, Ind., while Nucor Steel is expanding its plant in Gallatin, Ky., with an investment of $650 million. And JSW Steel USA is investing more than $522 million for a new facility in Mingo Junction, Ohio.
Other manufacturing companies include Lehigh Cement Co. in Mitchell, Ind.; Green Bay Packaging in Green Bay, Wis.; England Furniture in Lee County, Va.; Polywood in Roxboro, N.C.; the Novelis Corp. in Elkton, Ky.; the Harlow Group in Danville, Va.; Nufarm in Greenville, Miss.; Hog Technologies in Stuart, Fla.; and Sofidel America Corp. in Inola, Okla.
Automakers had a strong showing on our list, too, led by three new facilities: a Mazda Toyota manufacturing plant in Huntsville, Ala., with its $1.6 billion investment, the Nikola Motor Co. in Coolidge, Ariz., at more than $1 billion, and the new Ford plant in Detroit at $740 million.
Two solar companies also were 2019 CiCi Award winners. First Solar is investing $900 million in a new facility in Troy Township, Ohio, and Hanwah Q CELLS made our Community Impact list with its new facility in Dalton, Ga.
With the help of close partnerships involving local economic developers and state entities, each of the 30 CiCi Award recipients have detailed, compelling plans to build or expand their facilities, creating jobs and investing in their communities and states. And each of these projects are inspiring examples of what can be achieved in communities throughout the country.
About the Author