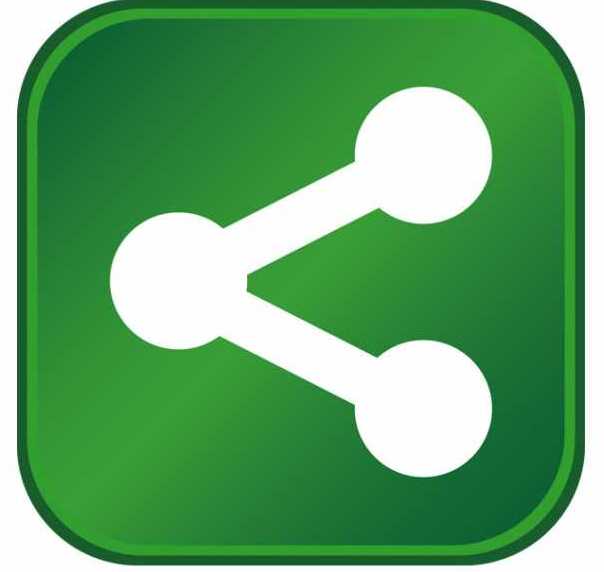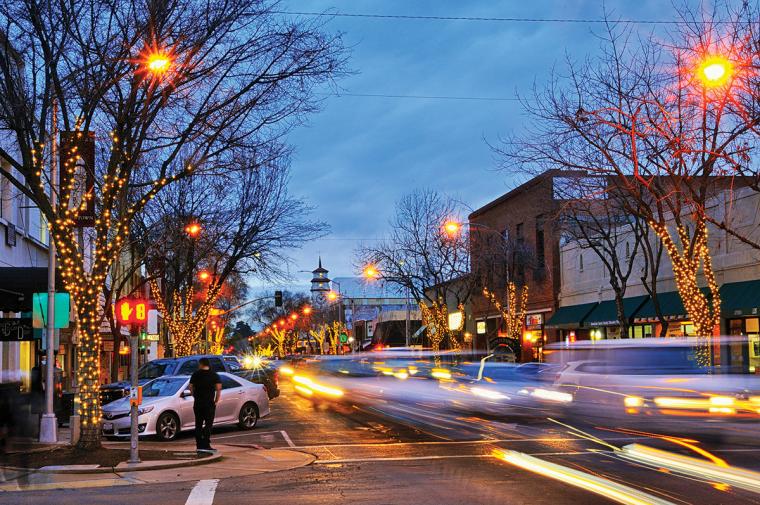 To thrive in 2022 and beyond, companies need an educated workforce with the right resources to support their families. To attract skilled employees, regions need excellent academic and training options that offer the right skills, but they also need a good quality of life that will induce workers to stay in area – or relocate from elsewhere. This means excellent schools, suitable housing, safe communities, an affordable cost of living and access to a wide variety of recreation and cultural activities and shopping. 
Following is a brief overview of several communities that provide excellence in workforce, education, and quality of life.
Village of Arlington Heights, IL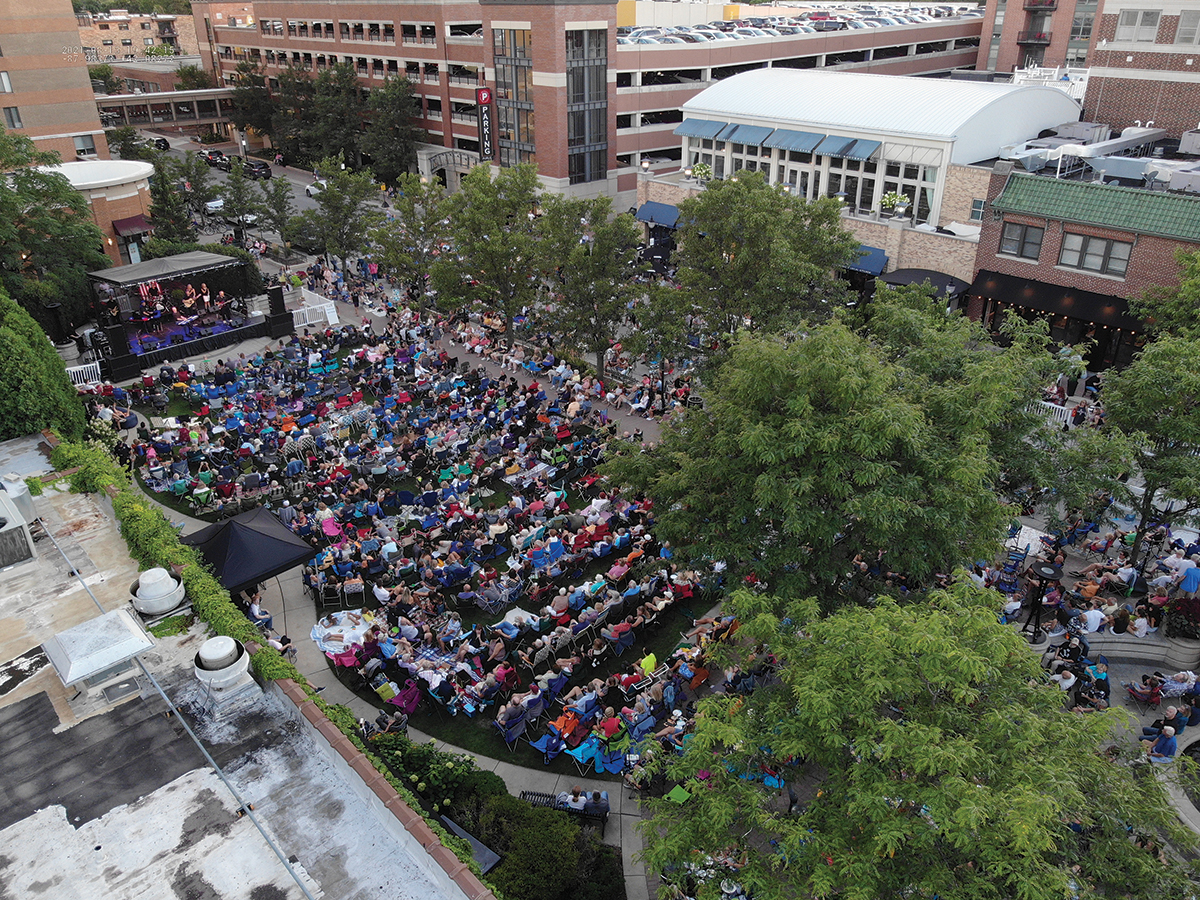 Arlington Heights is a growing, thriving municipality just northwest of Chicago, home to nearly 78,000 residents with a median annual household income of nearly $100,000. Its position in the Chicago market is second to none, with two Metra commuter rail stations linking it to Downtown Chicago, direct access to three interstate highways, and a 15-minute drive to O'Hare International Airport (ORD). Location has helped validate Arlington Heights as a great corporate destination, with Northrop Grumman, HSBC, Amazon, and Frito-Lay (PepsiCo) having opened operations in the community over the past few years.
Quality of life is exceptional in Arlington Heights. The Arlington Heights Memorial Library is regularly awarded five stars by Library Journal, the publication's highest rating. The community is also served by the Arlington Heights Park District and its 50+ public parks. In addition, healthcare rates highly in the community thanks to Northwest Community Hospital. Arlington Heights also features a vibrant downtown, offering an enticing urban lifestyle with over one thousand modern residences, 35 restaurants and eateries, and more than two dozen shops and boutiques. Downtown is also a Chicago area destination for entertainment, featuring multiple live music venues and the Metropolis Performing Arts Center for top-notch concerts, comedy, and live theater in an intimate setting.  
With an exceptional quality of life, a wealth of amenities, and unparalleled access throughout the Chicago area, Arlington Heights is primed to continue to grow and thrive.
Caldwell, North Carolina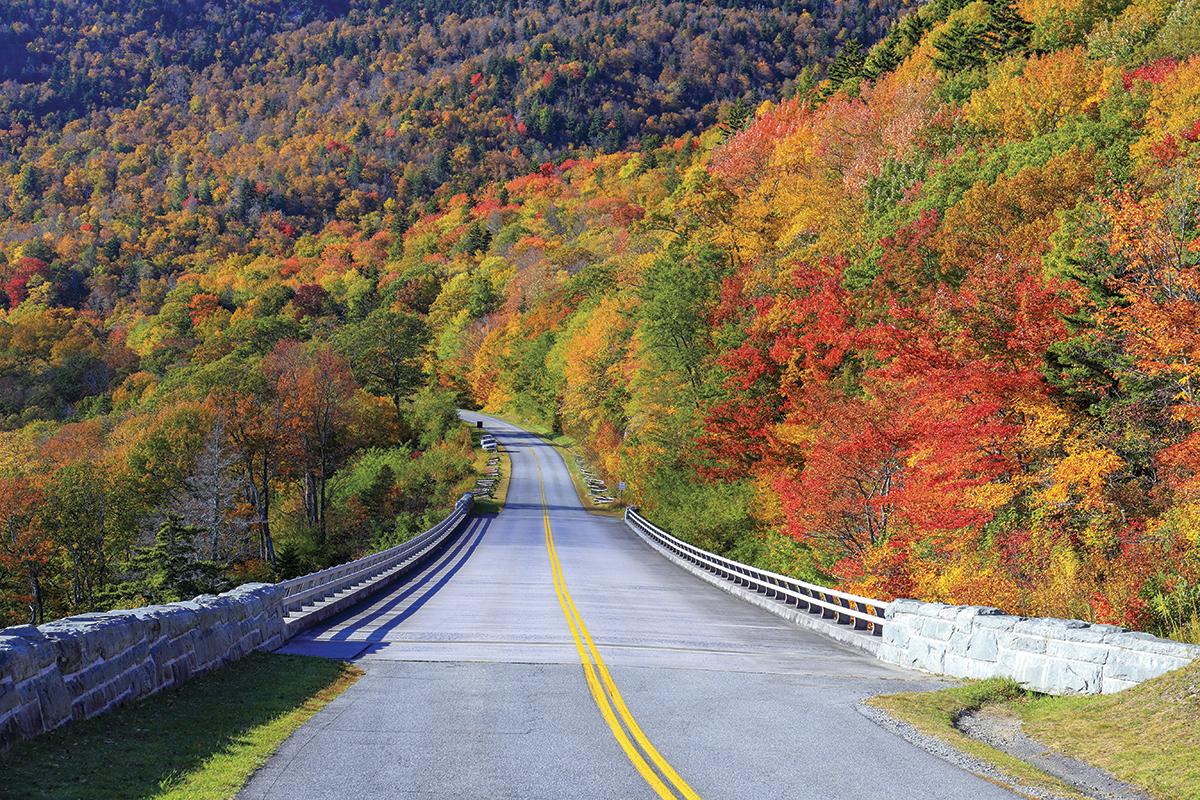 Little more than an hour from Charlotte-Douglas International Airport is Caldwell County, part of the Hickory, Lenoir, Morganton MSA. Bordered by miles of Lake Hickory on the south with Grandfather Mountain and the Blue Ridge Parkway on the north, Caldwell County boasts some of the most diverse and beautiful geography of North Carolina. 
Ranked the fourth most affordable place to live in the country and the fifth best place to live in North Carolina by U. S. News and World Report, the Hickory, Lenoir and Morganton metro area is a well-kept secret. But not to everyone.
The last 10 years' economic development has transformed opportunity and quality of life in Caldwell County. The most advanced, modern-day companies — old and new — are in Caldwell, from Google to Sealed Air, Exela Pharma Sciences to Stallergenes Greer, Bernhardt to McCreary Modern, and the list goes on. Twenty-first century, well-paying jobs abound in the beautiful mix of rural and metro.
Some of the world's leading companies already know. Featuring a short drive from the major metros, a roll-up-your-sleeves workforce, affordable cost of living and abundant outdoor recreational offerings, Caldwell County is perfectly positioned for a bright future.
Hernando County, Florida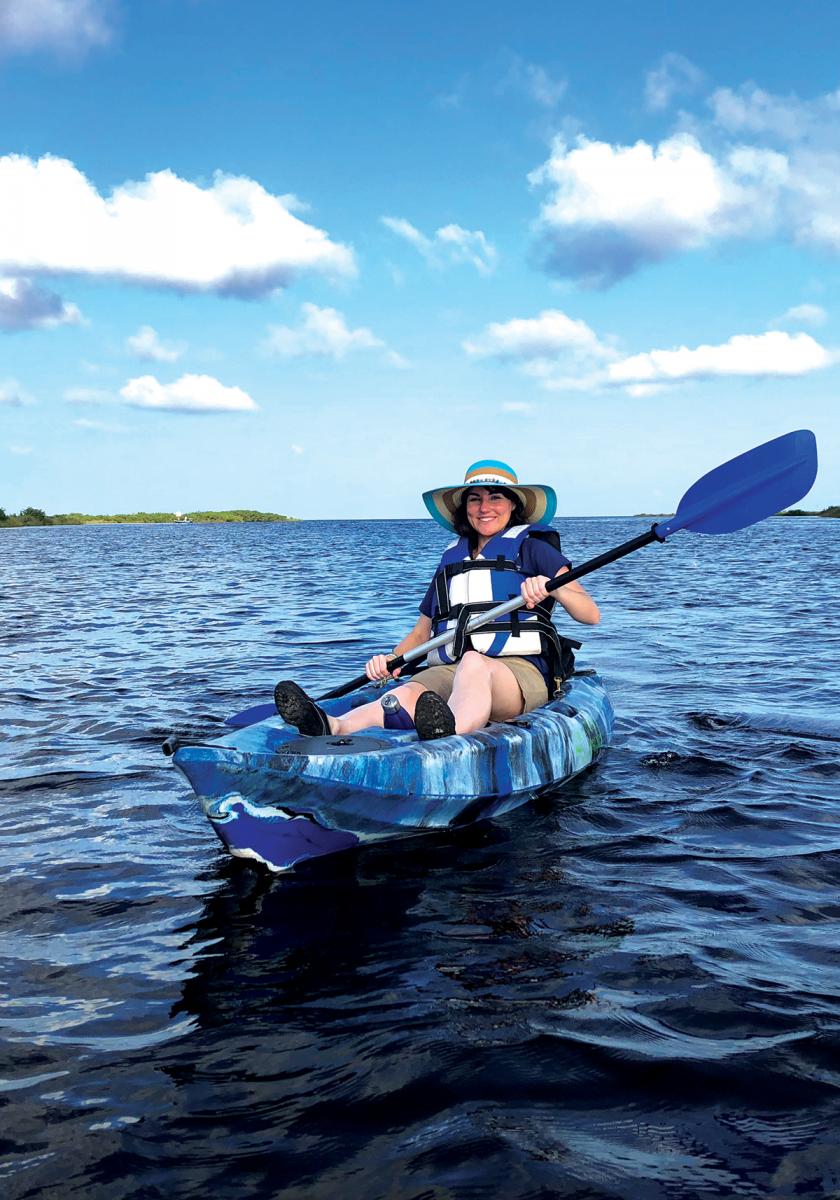 "All work and no play make …" for an impossibility in Hernando County. Recreational activities are so abundant and varied, it is no wonder this area is known as Florida's Adventure Coast. Live in Hernando County and compare picture-perfect sunsets on the Gulf of Mexico. Surrender often to the lure of some of west Central Florida's best fishing, scalloping, and boating. Inland, enjoy playing championship golf courses and kayaking a matrix of waterways. Watch for birds and other wildlife while exploring forests and nature preserves on some of Florida's top-rated trails by foot, bicycle, or horseback. 
For more high-octane adventures, zip through trees at FLG X Extreme Adventure Course, pedal miles of paved or forested bike trails or power up an ATV at Croom Motorcycle Area to find out why it was once named "One of the 10 Coolest Places You've Never Heard of" by the World Wildlife Fund.
The metro markets of Tampa and Orlando are only a short drive away and living in Hernando County means access to a wide range of professional sports venues, concert halls, cultural and fine arts, as well as some of the top-ranked beaches in the U.S. Enjoy big-city conveniences in an active suburban community where the cost of living consistently ranks lowest of Tampa Bay's seven-county region.
The region offers residence choices from waterfront to country club to ranches to historic homes. Combine endless outdoor recreation with business-friendly government, available land, and abundant and well-trained workforce to find that Hernando County is a natural choice for business relocation and expansion. Visit the Virtual Visitor Center for more information about the Hernando County lifestyle. VisitorsCenter.FloridasAdventureCoast.com.
Indian River County, Florida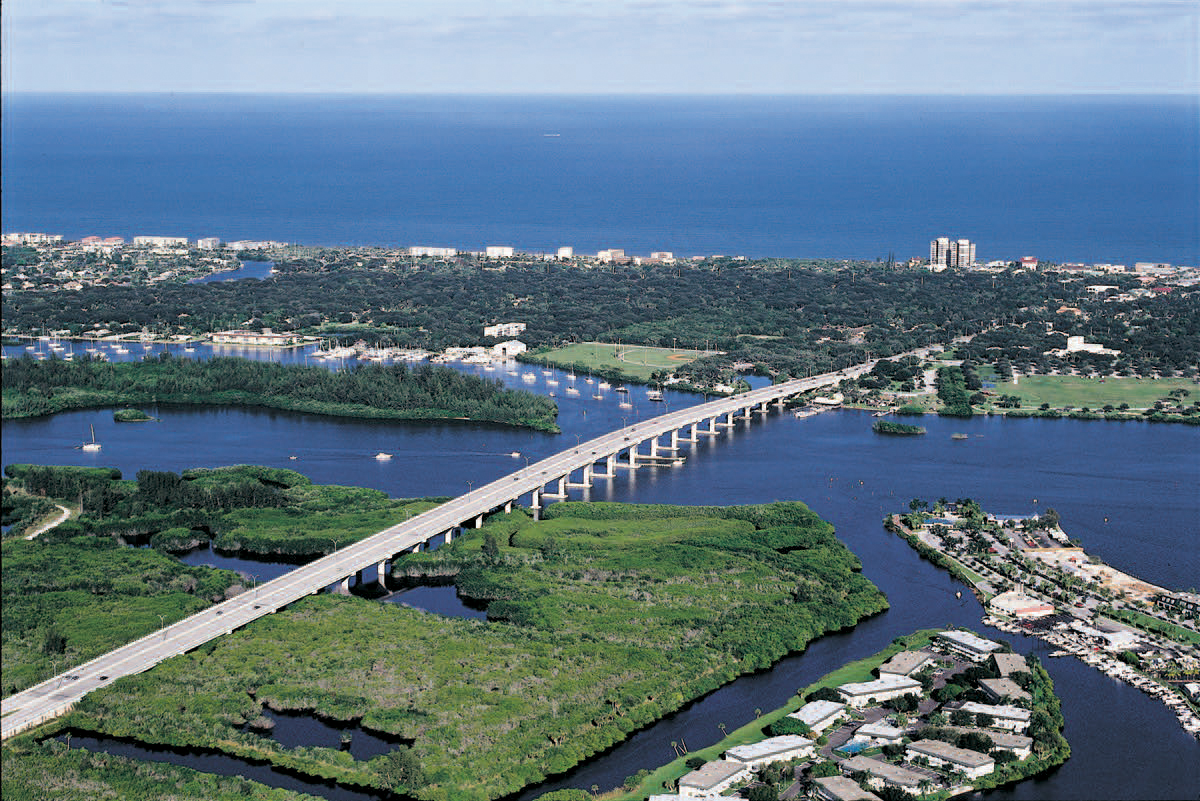 Indian River County – Vero Beach, Sebastian and Fellsmere — strikes a perfect balance between business and pleasure. Those who live, work, or visit Florida's Central East Coast experience a safe and affordable community rich in history, cultural amenities and natural resources, with year-round mild temperatures for a variety of outdoor activities. Many corporate executives have located their companies to the area because of their positive vacation experiences, and many have winter homes in the area.
The area offers easy access to markets with none of the usual urban sprawl, traffic, or congestion. Commute times within the county are no more than 30 minutes, and less than an hour within the tri-county region. Indian River County is within three hours of 17 million consumers: 90 percent of Florida's population.
It's also a cost-competitive place to locate or expand a business. The county offers competitive property tax rates, and Florida has no state income tax. State and local incentives are also available to eligible relocating and expanding companies. 
Because location is central to success, Indian River County isn't just where you want to be – it's central to where your business ought to be.  
For more information on locating your company to Indian River County, visit www.indianrivered.com.
Johnston County, North Carolina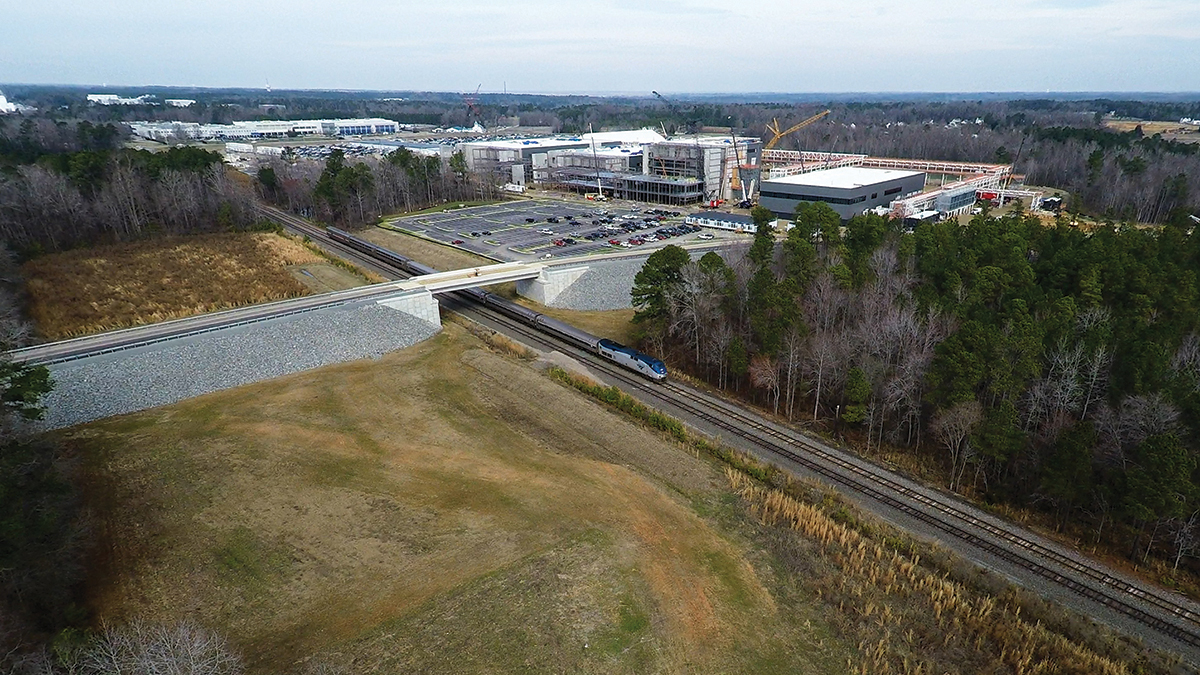 Johnston County, or JoCo to locals, is conveniently located along I-95 and I-40, where you will find a variety of attractions, local festivals, unique boutique shops, a little nightlife, good people, and even better barbecue. Just a short drive east from Raleigh, the state capital, the county is situated along the Neuse River, with great connections to history, entertainment, dining, lodging, and outlet shopping, along with a generous helping of true southern hospitality. With a growing culinary and craft beverage scene, as well as revitalized downtowns, you don't have to travel far to enjoy the relaxed small-town way of life.  
Shop, eat, and experience museums – from celebrating Hollywood film star Ava Gardner, born just outside Smithfield, to the Bentonville Battlefield State Historic Site, which holds living history events throughout the year. Discover the area's farming heritage, which dates to the early 1700s, at the Tobacco Farm Life Museum. JoCo's farming roots provide agritourism experiences for the whole family, a bountiful selection of locally grown produce, and tasty "made in JoCo" food products. 
Outdoor enthusiasts can spend time nearly year-round in our beautiful outdoors by kayaking the Neuse River, biking on one of several greenways, or exploring wooded trails while bird watching at Howell Woods Environmental Learning Center or Clemmons Educational State Forest. Learn more at johnstoncountync.org.
Kentucky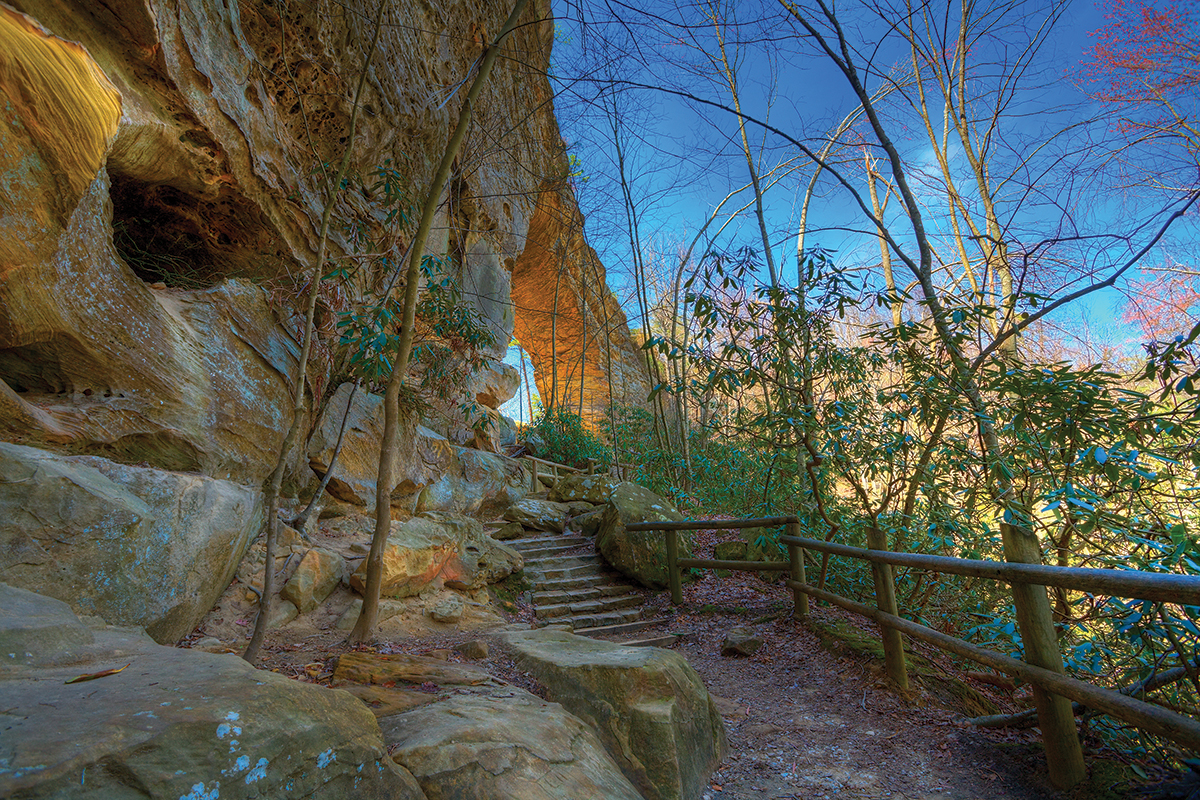 For those seeking the perfect blend of affordability and a high quality of life, several signs point to Kentucky as an ideal landing spot. The Bluegrass State boasts one of the nation's lowest costs of living, ranked seventh in the category by U.S. News and World Report. The state's prices for housing, groceries, utilities, transportation, and other living expenses sit well below the national average.   
Long commutes are another pervasive issue that can diminish U.S. residents' quality of life – but not in Kentucky. The Bluegrass State's average one-way commute is around 23 minutes, ranked second lowest among states east of the Mississippi River. 
Complementing Kentucky's comfortable living is a wide array of world-class events and attractions such as the Kentucky Derby, a thriving bourbon scene, dozens of beautiful natural parks, food and music festivals, and a multitude of outdoor recreation spots throughout the commonwealth. Featuring world-class attractions like the iconic Kentucky Bourbon Trail, the rolling hills and winding river valleys of Mammoth Cave National Park, and the hiking, biking, and climbing opportunities at Red River Gorge, Kentucky has something for everyone. 
Several factors make Kentucky a great place to raise a family, including the state's 173 school districts and public libraries to help children succeed. These features are among the many that make Kentucky not just a great place to do business, but a great place to live life to the fullest. For more information, visit https://ced.ky.gov/kyedc/busloc.aspx
Liberal, Kansas
Liberal is named for the liberality of its first lone settler who freely shared water with travelers despite its scarcity. Today, the town of over 20,000 residents is a diverse population with amenities like top-rated educational institutions with five new schools built in the last six years. The area features Seward County Community College, multiple recreational facilities, and hospitals – all while maintaining that small-town feel.
Liberal is the official "Home of Dorothy" from The Wizard of Oz. Come explore Dorothy's House and the Mid-America Air Museum, the largest air museum in Kansas and fifth largest in the country, with a collection of over 100 aircraft. Coronado and his band of 36 Spanish soldiers came through the area in 1541, looking for the fabled Cities of Gold, leaving behind a few small items on display at the Coronado Museum. Each summer, watch Liberal's very own semi-pro baseball team, the Liberal Bee Jays, who have won four National Championships. Enjoy Adventure Bay Water Park on hot summer days. 
Liberal's Pancake Day is an annual race held on Shrove Tuesday with Liberal women competing against the women of Olney, England, attracting national and international attention. A wide range of shopping and a variety of food is available from the quaint downtown shops to some national retail chains.  
Come find out why "There is no place like home" in Liberal, Kansas.
Titusville, Florida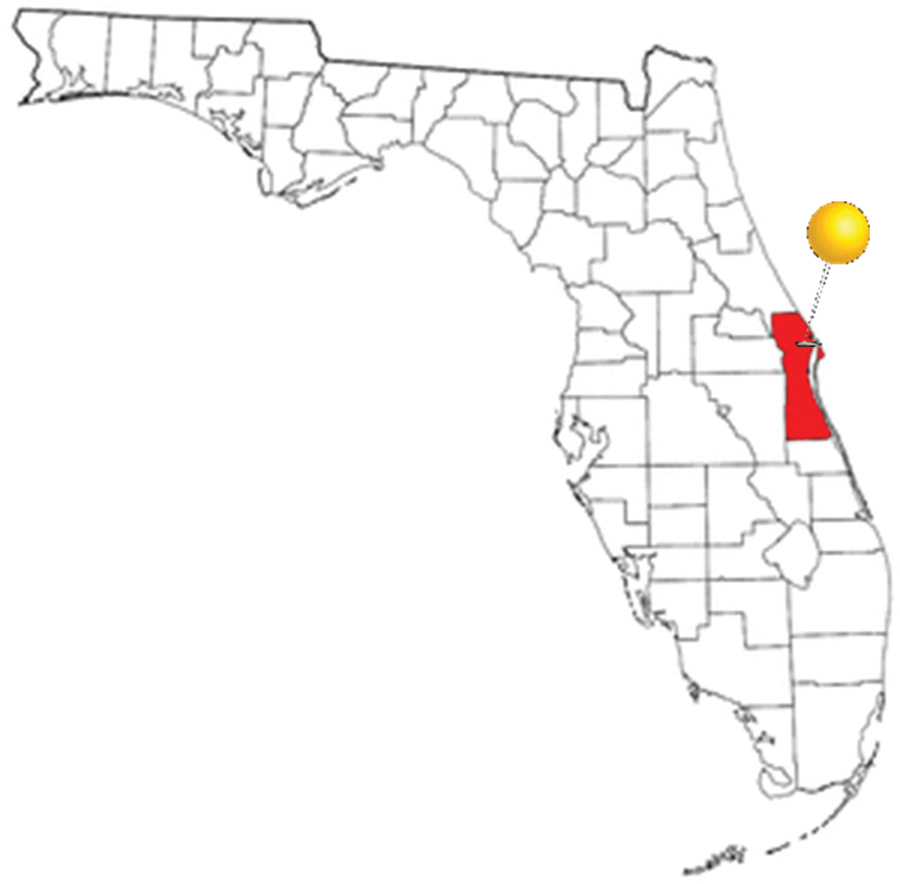 Titusville is experiencing an unparalleled resurgence, not only because of its storied past with the space program and its space-related infrastructure, but also its aesthetic character and historic charm.
Nestled along the scenic Indian River Lagoon on Central Florida's "Space Coast," the City of Titusville provides its nearly 50,000 residents with a comprehensive array of public amenities and conveniences. The Space Coast encompasses more than 72 miles of captivating shoreline and the communities of Brevard County.
Near to pristine beaches and myriad activities, life in Titusville is well-rounded. Renowned for its recreational opportunities, Titusville's historic downtown now serves as the junction of three major multi-purpose trails. Orlando and its legendary theme parks and attractions are 45 minutes away.
With an ample supply of pre-existing housing, Titusville continues to incorporate additional residential units. Housing starts are a useful indicator of community viability and vitality for site selectors when determining locations for new retail and commercial venues.
The region is served by three international airports and the Space Coast Regional Airport, Interstate 95, U.S. 1, and the Florida East Coast Railway. In addition, nearby Port Canaveral features the benefits of Foreign Trade Zone (FTZ) 136.
Business owners contemplating the Sunshine State will find Florida's business climate to be favorable. Advantages include streamlined business regulations and a business-friendly, cost-competitive tax structure. Since most startups are S corporations, LLCs, partnerships, or sole proprietorships, they will not incur state income taxes, nor is state income tax imposed on individuals.
In a word, Titusville is resilient. Not only has it survived the cessation of two U.S. space programs, but because of steadfast elected leaders and dedicated administrators, the city has managed to reach new heights each time.
Visalia, California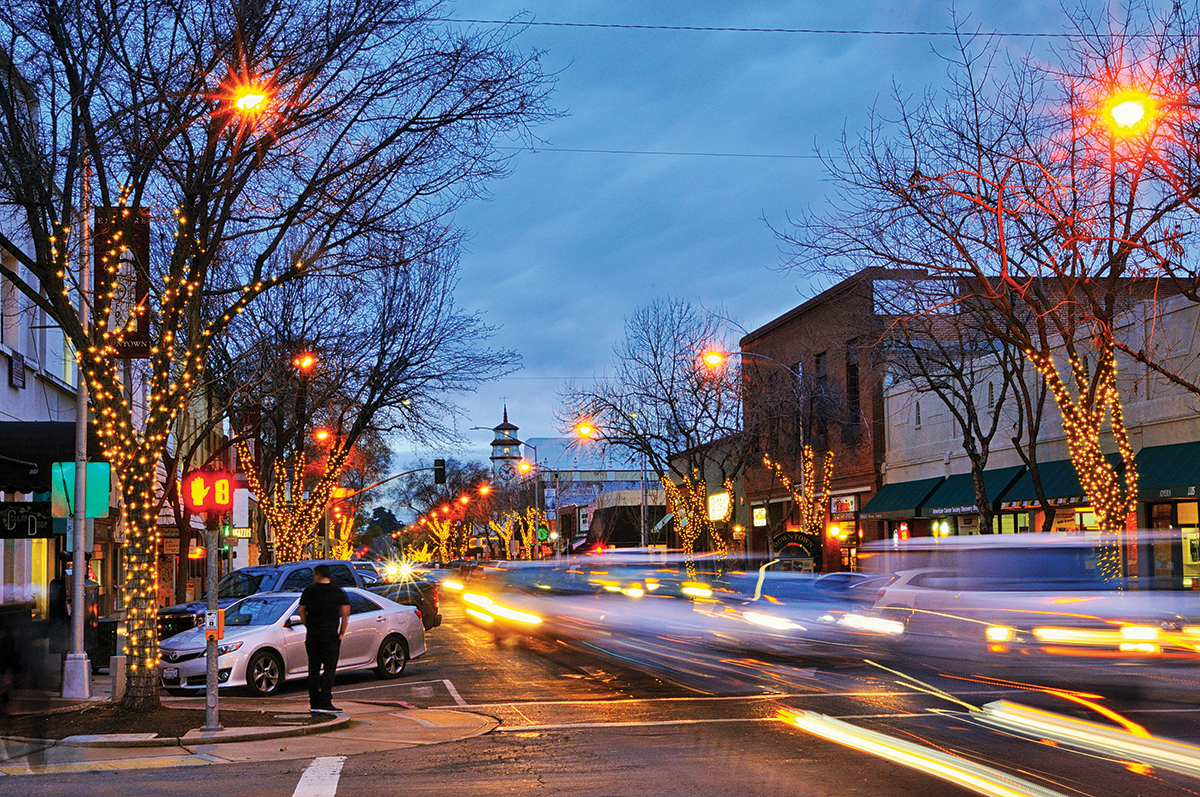 Visalia, California is a thriving community midway between Northern and Southern California and between Central Coast beaches and the snow of Sequoia National Park. Extensive parks and trails provide an array of recreational opportunities, including "tot lots," playgrounds and picnics, baseball and football, softball, pickleball and more. Visalia offers outdoor fun for all ages. Visalia is also close to the Sequoia and Kings County national parks, with hiking, kayaking, fishing and spectacular views of the majestic trees just an hour away.
Housing remains affordable and the weather allows for year-round outdoor activities. Visalia is the jewel of the valley thanks to its attractive downtown with a wide variety of restaurants and activities. As "The Other California," Visalia offers an average 21-minute commute and lower development costs.
Options abound for families looking for choices in education: it offers public and private schools, independent studies, and charter schools for kindergarten through high school. Visalia offers private universities such as Brandman, Fresno Pacific and the University of Phoenix. Public and private schools offer musical productions, ballet, dance and more, with the historic Fox Theater as a landmark backdrop.
"Visalia is friendly and a great place to do business," noted Lisa Walsh, the current chairman of the non-profit Visalia Economic Development Corporation. 
For more information, visit www.visaliaedc.com. 
Volusia County, Florida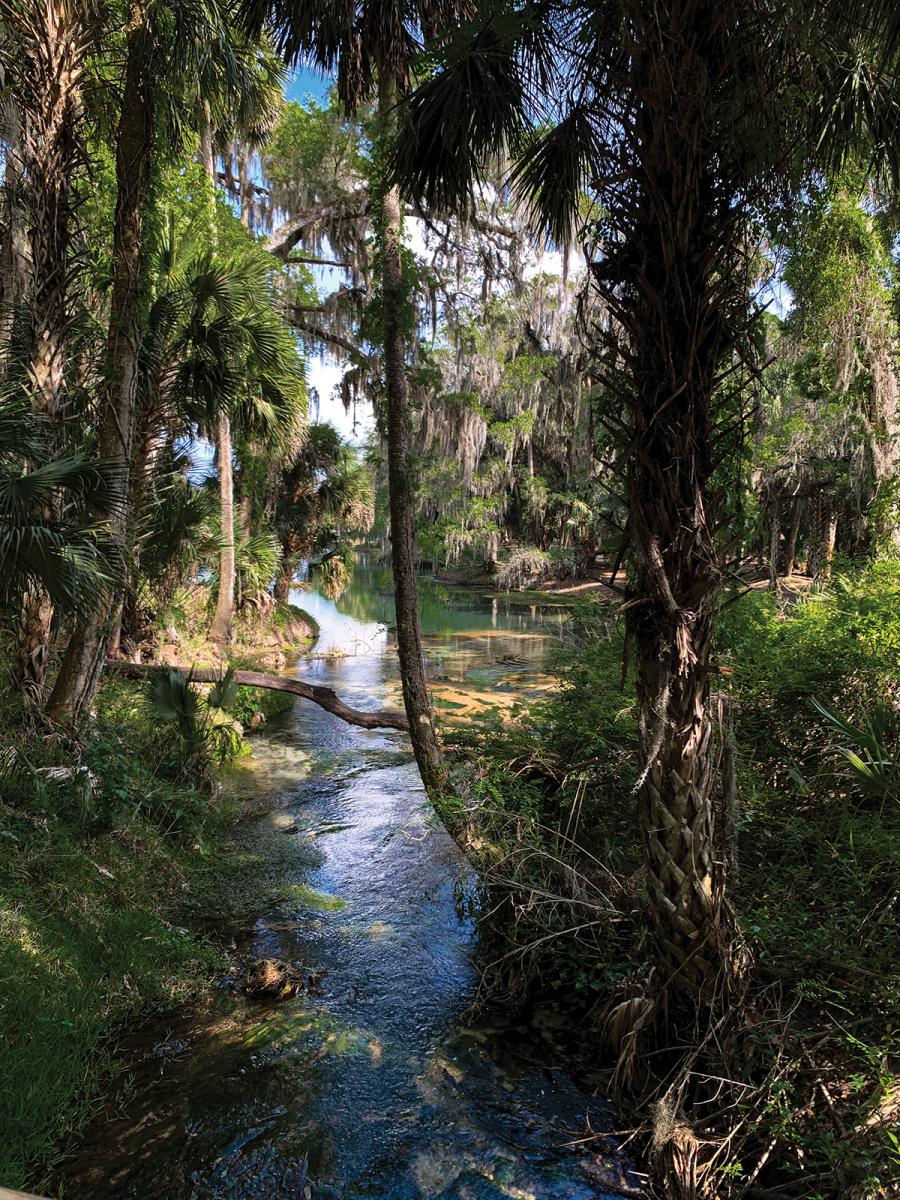 Volusia County is one of Florida's fastest-growing regions and has been ranked among the nation's "Best Places to Live." It is easy to see why! Volusia boasts sunny summers, sandy strolls, arts and culture, small-town charm, and big-city amenities. Top it off with affordable living and a flourishing economy, and Volusia County has something for everyone.
Daytona may be the "World's Most Famous Beach," but once you have had the tourist experience, there is even more to enjoy about life in Volusia County. Blanketed in forest, dotted with crisp springs, and crisscrossed by miles of trails, Volusia County is an outdoor recreationist's playground. DeBary is a hub for three of Central Florida's major bicycle trails, making it a mecca for the region's cyclists. On top of that, Volusia's temperate clime makes its miles of beaches inviting year-round.
 Volusia has cultural offerings to stimulate the mind as well. Patrons of the arts love the exhibitions at Daytona Beach's Museum of Arts and Sciences, Port Orange's ArtHaus, and the African American Museum of the Arts in DeLand. History buffs appreciate the views from Ponce Inlet Lighthouse. No foodies go home hungry after sauntering through downtown DeLand or along New Smyrna Beach's Flagler Avenue. If you like to play as hard as you work, you can't beat Volusia County. Why not extend your stay?
Yancey County, North Carolina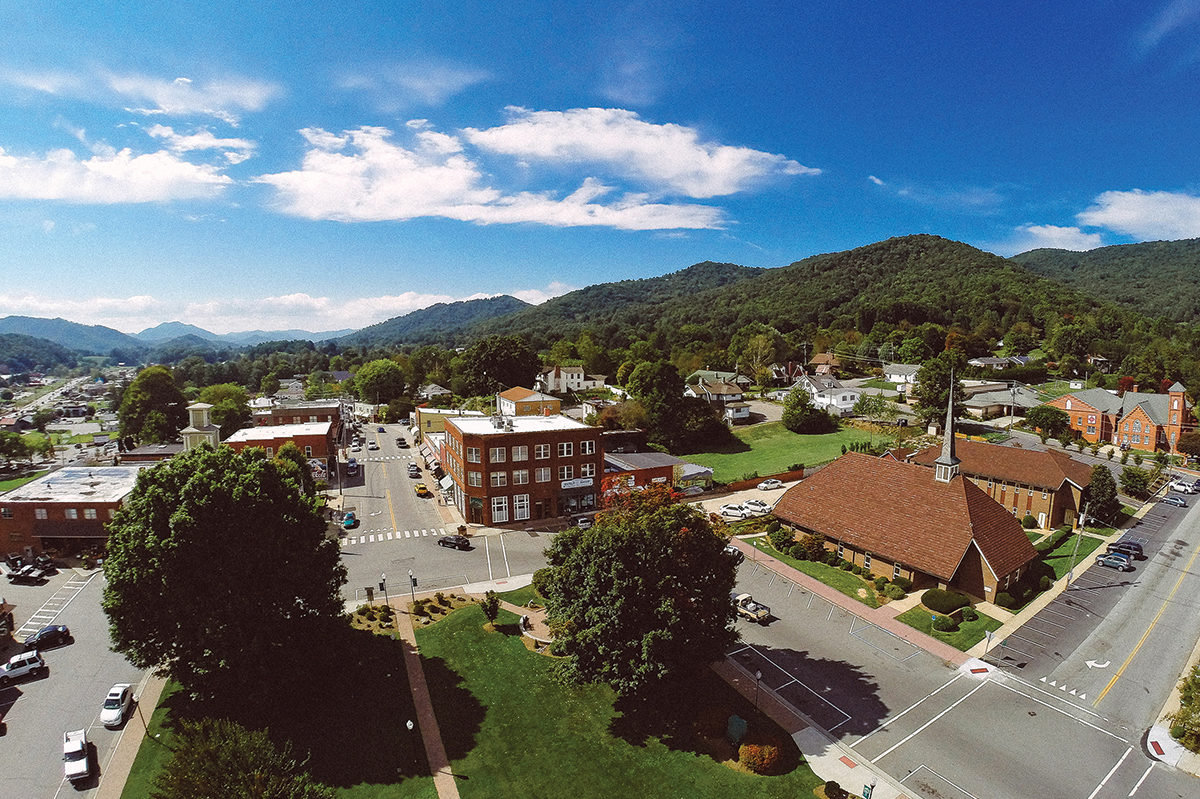 Outdoor adventure, a nationally recognized arts scene, four distinct seasons and a revitalized county seat are the hallmarks of Yancey County in the Blue Ridge Mountains of North Carolina. Businesses get a win-win: the advantages of small-town mountain living with excellent connectivity – both digitally and transportation-wise.
The Yancey County town of Burnsville is less than 20 minutes from Interstate 26 via a recently upgraded four-lane highway, and just 40 minutes from Asheville, one of the most popular cities in the Southeast. Asheville affords the amenities, activities, and luxuries companies desire, along with the intersection of two interstate highways and a well-connected airport. Additionally, the metro area of Tri-Cities, Tennessee is an hour in the opposite direction. It is also a great place to work from home: in 2015, an Internet fiber project made Yancey the first "gig county" in North Carolina.
Burnsville and Yancey County offer attractive living costs, low taxes and crime rates, and more than 100 miles of public hiking trails. Yancey County is home to Mount Mitchell State Park, the highest point east of the Mississippi River at 6,684 feet. Kayaking and trout fishing are available on clear mountain rivers. Graduates of the nearby Penland School of Craft have created a robust arts scene of potters, glass blowers, wood workers and weavers. Downtown Burnsville bustles with shops and restaurants, along with one of the top craft breweries in the North Carolina mountains. T&ID