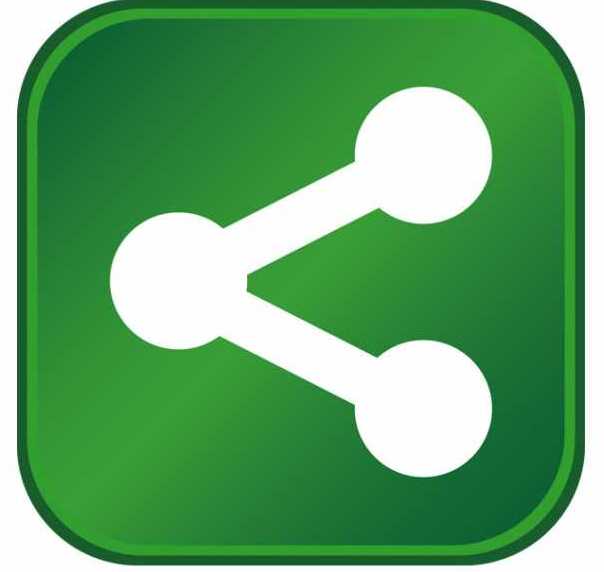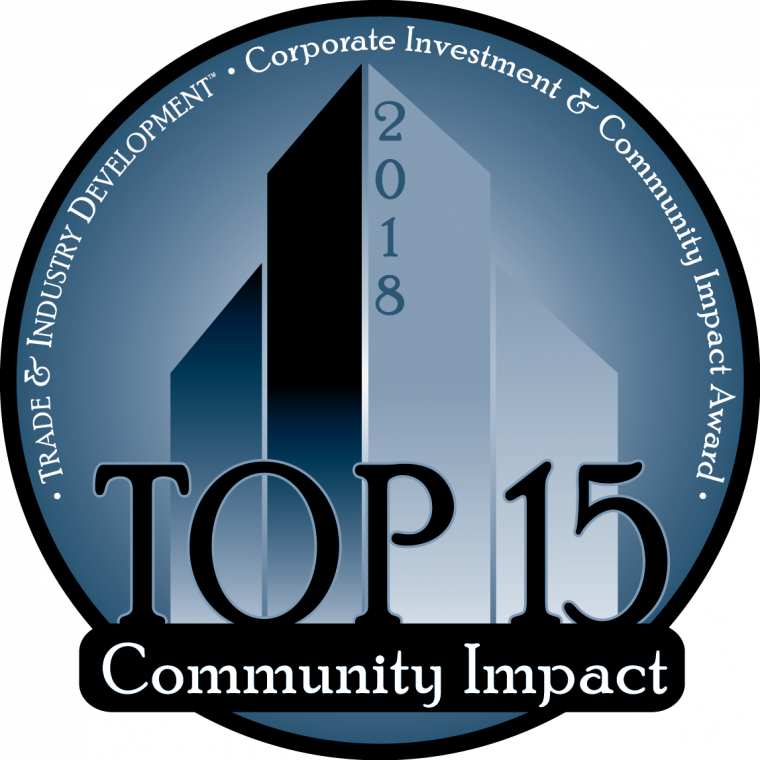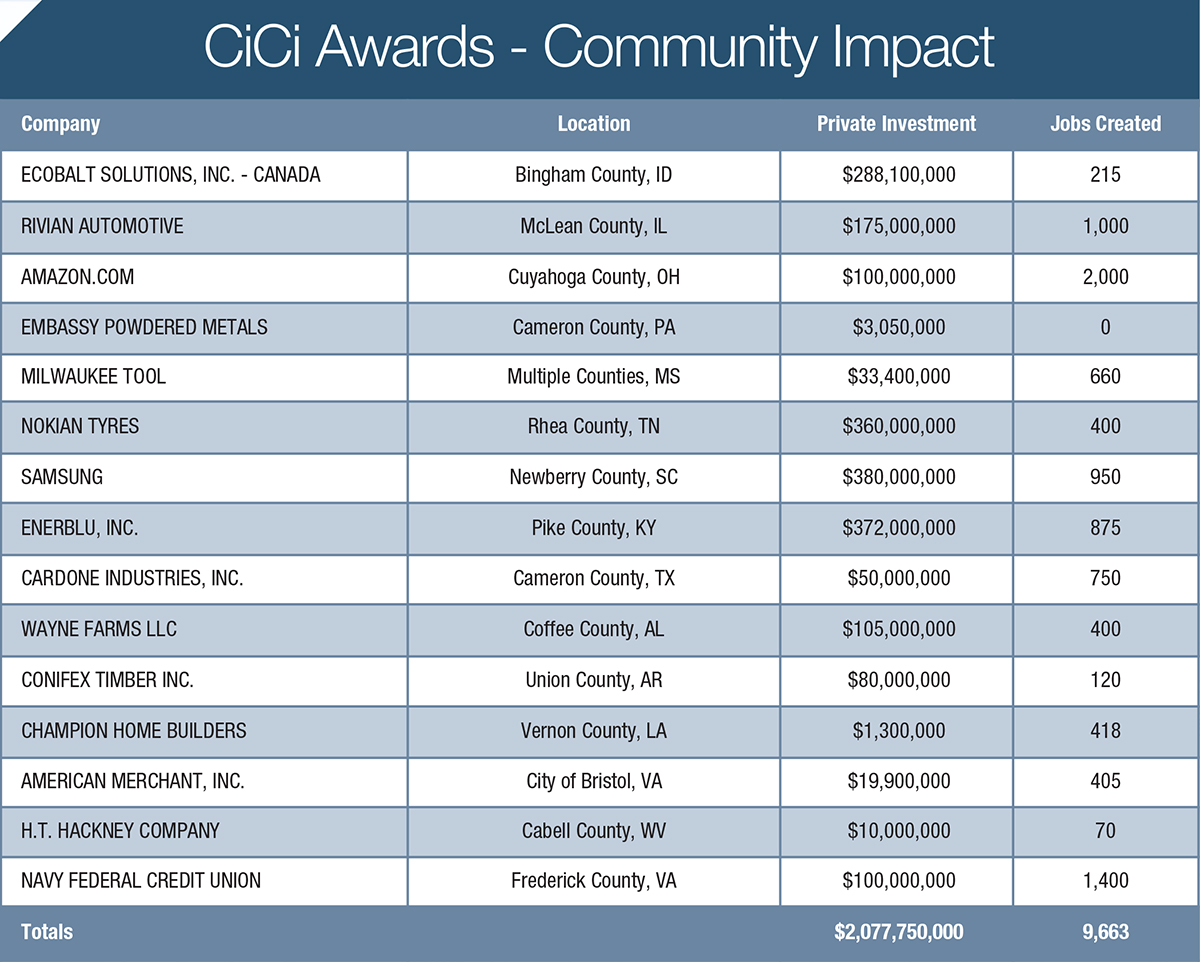 When a company's site selection team decides to locate in a community or expand the company's existing operations there, it's more than just a standalone business decision. It's a move with a pronounced ripple effect, similar to throwing a pebble into a pond.
For the 13th annual CiCi Community Impact Awards, Trade & Industry Development is recognizing 15 projects announced in 2017 that demonstrate how a company's site selection decision truly can make a difference to the community where it has chosen to locate.
In their project announcements, the collective 15 Community Impact Awards recipients recognized here pledged a total of $2,077,750,000 in capital investment. They also expect to collectively create 9,663 new jobs and even more important, bring these jobs to communities that need them the most.
Not only are these investment and job creation figures impressive, they are the impetus for the ripple effect. The CiCi Awards projects provide the momentum to encourage other companies, from direct suppliers to local retail and restaurants, to establish businesses of their own in the location to serve the ancillary needs of the CiCi Awards company and its workforce. Plus, with new jobs and tax revenue, this entire awakened business environment drives infrastructure revitalization throughout the area as well.
Similar to the phrase 'It takes a village to raise a child,' it takes a village to create a CiCi Community Impact Awards project, too. None of the Community Impact Awards projects would have a chance of driving positive impact without the hard work of community leaders, local and state development entities and economic developers, along with the visionaries at the companies themselves.
The 13th annual featured Community Impact projects span a number of industries, including mining, automotive, ecommerce, manufacturing, food processing, textiles and corporate services, demonstrating that no single field has a monopoly on making a difference locally. What kind of difference will they make? While a number of the CiCi Community Impact Awards recipients' announced projects are destined to fill a void created by another company's failure in a location, each has a committed to a development project that will have a very unique economic impact in its chosen area.
Take for example, Amazon, which is among the 15 notable Community Impact Awards recipients. In North Randall, Cuyahoga County, Ohio, the second most populous county in the state, the online retail giant is turning an abandoned site that was once the location of the largest mall in the United States into a new fulfillment center. By doing so, it's adding 2,000 permanent, full-time jobs to an area that as a consequence of the mall abandonment has experienced considerable economic challenges, despite the size of the county.
Samsung is another company making a big impact, but in a different size county. Newberry County, South Carolina, is a county of only 38,000 citizens and was reeling from the closure of a Caterpillar plant in 2016 which eliminated 325 of the highest wage manufacturing jobs in the area. Samsung's $380 million project, announced in June 2017 and completed six months later, not only renovated the former Caterpillar facility, but originated 954 jobs as well, which included the rehire of many of the workers who had previously lost their jobs at Caterpillar.
These are only two of the inspirational stories behind the 2018 CiCi Community Impact Awards. Read them all to see the major transformation a company's location can make in the communities they select around the country.
Wayne Farms LLC
Enterprise, Alabama
Wayne Farms is a poultry powerhouse. As the sixth-largest vertically integrated poultry producer in the U.S. with annual sales exceeding $2 billion, it has 11 facilities located throughout the Southeast – and six in Alabama. Wayne Farms' already formidable presence in Alabama will be even greater with its $105 million expansion at its facility in Enterprise.
Wayne Farms' impact on the region and community is huge. Its positions average around $13 per hour, well above minimum wage. Indirectly, the south Alabama expansion will impact about 48 local and regional farms, adding 160 new poultry houses which will spur more than $60 million in construction costs and add more than $12.3 million in aggregate annual payrolls to support Wayne Farms' production. The commercial economy will further benefit because local corn and grain purchases by the new South Alabama Feed Mill – largest startup feed mill in the nation – are expected to exceed three million bushels.
The expansion in southeast Alabama's Wiregrass region is expected to be completed in January, 2019. It will increase the size of the current 120,000-square-foot facility by adding 117,000 square feet of processing space, upping production by more than 30 percent. It will also add 30,000 square feet of amenities and 22,000 square feet of live receiving and holding facilities. The company plans to hire an additional 400 employees to staff the expanded plant, bringing the total workforce to more than 1,600.
"We're one of the biggest poultry producers in the nation, and our business model revolves around a vertically integrated, farm-to-table operation that includes local farms, feed operations and processing facilities working in concert to meet production requirements for our customers" said Clint Rivers, Wayne Farms president and CEO.
"Enterprise and the Wiregrass region offer the right mix of resources, capital assets and a strong agricultural base to make expansion here a strategically sound decision for our long-term growth. Available labor and robust employment, a pro-business attitude, transportation access, strong community support, production partnerships with outstanding local family farms – everything we need to build and sustain our regional operation and grow our business is right here," added Rivers.
Wayne Farms serves some of the largest industrial, institutional and foodservice companies across America, including Chick-fil-A, Zaxby's and Lean Cuisine. The new line at the Enterprise facility will focus on Wayne Farms' new product, NAKED TRUTH premium chicken brand. This brand features antibiotic-free chicken raised to Global Animal Partnership (GAP) step two program standards, which is an advancement in how poultry is currently raised.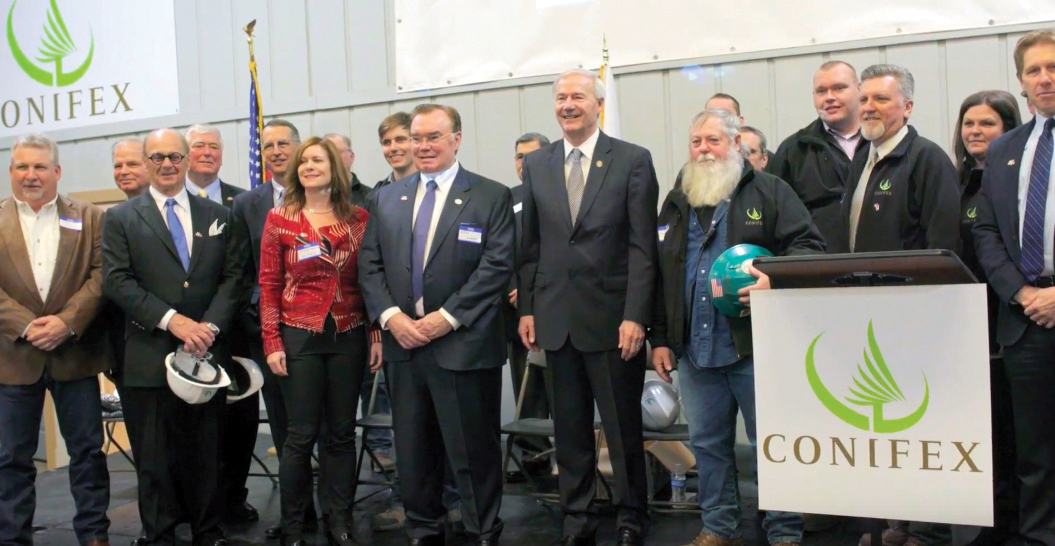 Conifex Timber Inc.
El Dorado, Arkansas
Conifex, a forestry and sawmilling company, is modernizing and restarting a state-of-the art sawmill complex in El Dorado, Arkansas. The mill will be on a site formerly owned by Georgia Pacific that was shut down abruptly and has been vacant for more than a decade. In the process, Conifex will create approximately 120 new, full-time jobs as a result of its approximate $80 million commitment to the facility.
The company will manufacture structural grade spruce pine fir dimension lumber and plans to produce 180 million board feet initially. The company will purchase approximately 700,000 tons of sawtimber per year, valued at $30 million, from suppliers within a 60-mile radius.
The yellow pine timber industry is unique to Arkansas. The project will benefit timber owners, timber harvesters, timber processors, plant maintainers, suppliers and product transporters. The timber and paper products industry in Arkansas employs about 70,000 through direct and indirect jobs with an annual payroll of more than $1.4 billion. The estimated state and local taxes paid by the timber industry total approximately $115 million.
"Timber plays a vital role in our state's economic vitality," said Arkansas Governor Asa Hutchinson. "The industry directly employs more than 37,200 workers in Arkansas, and I'm thrilled to welcome Conifex to the state. This will have a significant economic impact on many families throughout South Arkansas."
Conifex is headquartered in Vancouver, Canada, and this investment will be the company's first facility not only in Arkansas, but in the U.S. South.
"This project provides Conifex with access to lumber and timber markets in the U.S. South. Our commitment of $80 million to this facility will ensure the long-term sustainability of this site and contribute to our overall company growth," said Conifex CEO Ken Shields. "We are pleased by the warm welcome and professionalism of the government and private sector partners we have worked with here in El Dorado and throughout the state."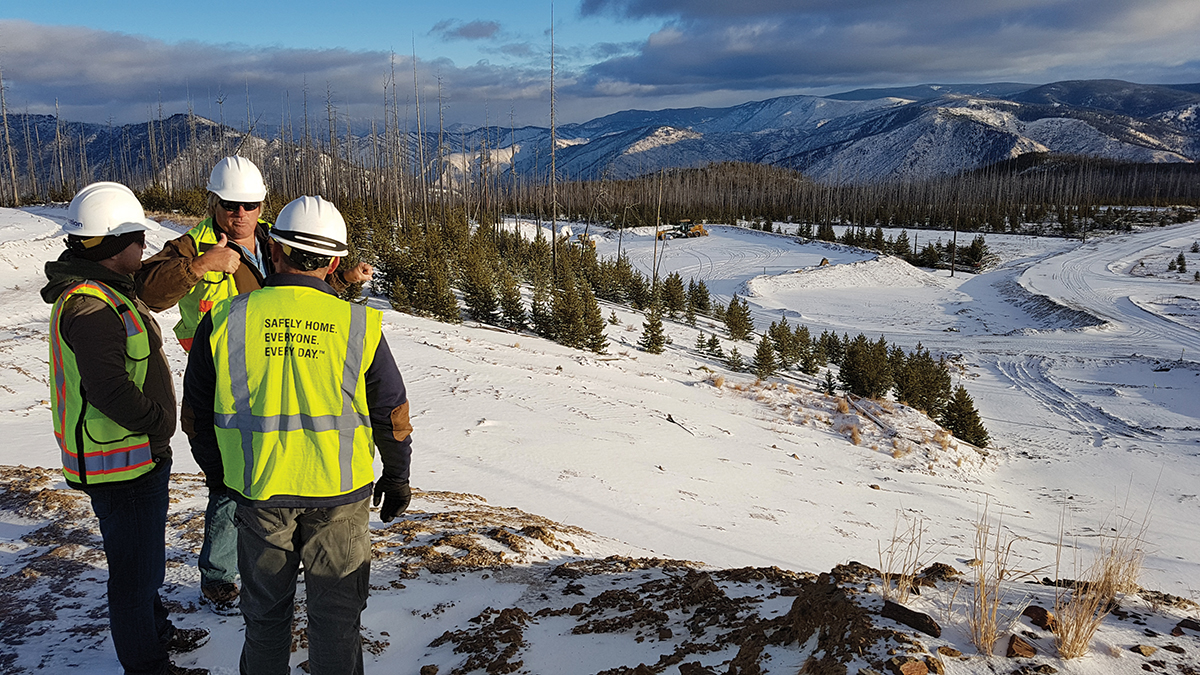 eCobalt Solutions, Inc.- Canada
Blackfoot, Idaho
Vancouver, British Columbia-based eCobalt Solutions, Inc. is developing a cobalt mining operation in Salmon, Idaho, as well as a hydrometallurgical refinery on a railhead in neighboring Blackfoot, Idaho. The Salmon mine is the only environmentally permitted primary cobalt project in the United States. With pre-construction activities already underway, the vertically integrated Idaho Cobalt Project is designed to produce cobalt for the rechargeable batteries market. The total capital and reclamation cost is estimated at $288.1 million.
Idaho Cobalt Project will create 125 jobs at the Salmon mine, along with up to 90 more at the Blackfoot Refinery. It's is a significant corporate investment in Eastern Idaho with massive economic benefits over 12 years, because the project will support mining and refining capabilities through 2029. The refinery jobs will pay $60,000-$70,000 annually.
The Idaho eCobalt mine will produce a cobalt/copper/gold concentrate, then process that mixture to produce cobalt sulfate heptahydrate, which is used in the production of rechargeable batteries. In addition, the company is in the process of requesting funds to build a new railroad spur in Blackfoot, vital to improving its mine-to-refinery transport capabilities.
With eCobalt's investment, Eastern Idaho will now be the primary location in the United States for high-reserve-grade cobalt material. Cobalt is a critical element in popular rechargeable batteries. Currently, over 50 percent of the world's supply is mined in conflict-stricken Democratic Republic of Congo. The Congo disruption, combined with the growing rechargeable battery usage, has put growing pressure on the cobalt market and made the eCobalt project crucial to the battery industry.
"This is a robust project that could eventually be the sole primary producer of cobalt in the United States. The future outlook for the electric vehicle and lithium-ion battery markets further supports sustained and long-term demand for cobalt – a critical ingredient in the cathodes of rechargeable batteries, said Paul Farquharson, president and CEO of eCobalt. "Our project is an important development for the battery supply chain enabling access to a secure, stable, ethically sourced and environmentally sound supply of battery grade cobalt sulphate, mined safely and responsibly in the United States."
The company's decision to operate a refinery in Blackfoot was driven by existing water and sewer lines to support the refinery's construction site, an ideal strategic location with nearby highway and rail access to transport cobalt and a large local and regional labor pool.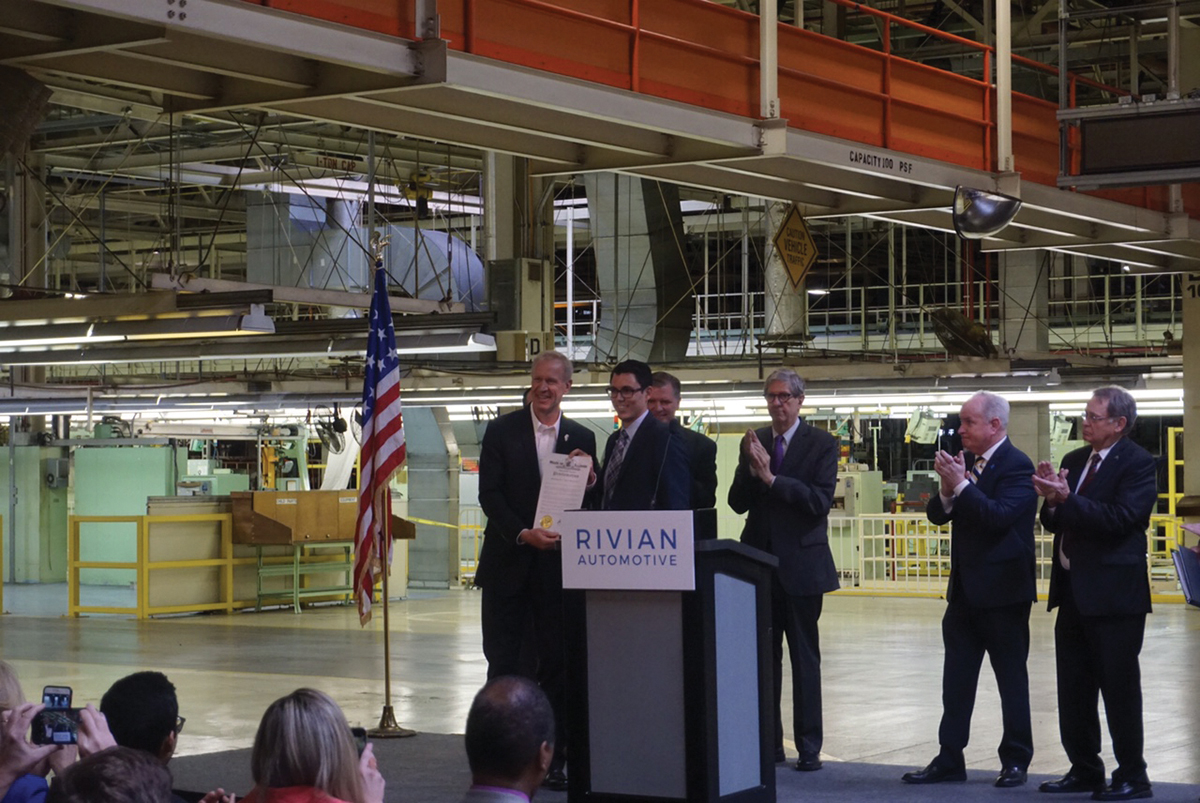 Rivian Automotive
Normal, Illinois
Rivian Automotive, the Michigan-based electric car startup company, is revitalizing a vacant 508-acre, 2.4-million-square-foot site that formerly was a Mitsubishi Motors North America plant in Normal, Illinois. The project includes investments of up to $175 million by 2024 – and will bring back 1,000 jobs.
The Rivian manufacturing plant will be a full automotive production facility. The automaker plans to release a five-passenger truck in 2020 and a seven-passenger sport utility vehicle after that.
When Mitsubishi announced in May 2016 the closure of its plant, 1,200 central Illinois residents lost their jobs that previously provided more than $120 million in economic impact for the region. Not only were there direct implications of salaries and benefits, but suppliers and local businesses felt the fallout, many of which were forced to move or close up shop.
Rivian Automotive, based in Livonia, Michigan, is an electric automotive technology company founded in 2009 with development operations in Detroit, Michigan, and San Francisco, California. As Rivian began its search for a manufacturing facility, it quickly became clear that the vacant former Mitsubishi Motors auto assembly facility in Normal would fit its needs.
"We initially were looking at this facility from the point of view of equipment assets – not necessarily to buy the whole thing," said Rivian CEO RJ Scaringe. "What we immediately started to see was that this was much more than a plant; it was a community in line with how we viewed the world."
The plant had been left operational after Mitsubishi ceased operations. The turnkey nature of the plant allowed the company to begin production nearly two years in advance of its original projections. Additionally, the region offered a high-quality and uniquely skilled workforce for assembly positions.
"Rivian is investing in the future of Illinois," said Sean McCarthy, director of the Illinois Department of Commerce. "The auto industry is the fourth-largest employer in the state, and this investment gives Illinois a significant presence in the emerging electric vehicle market."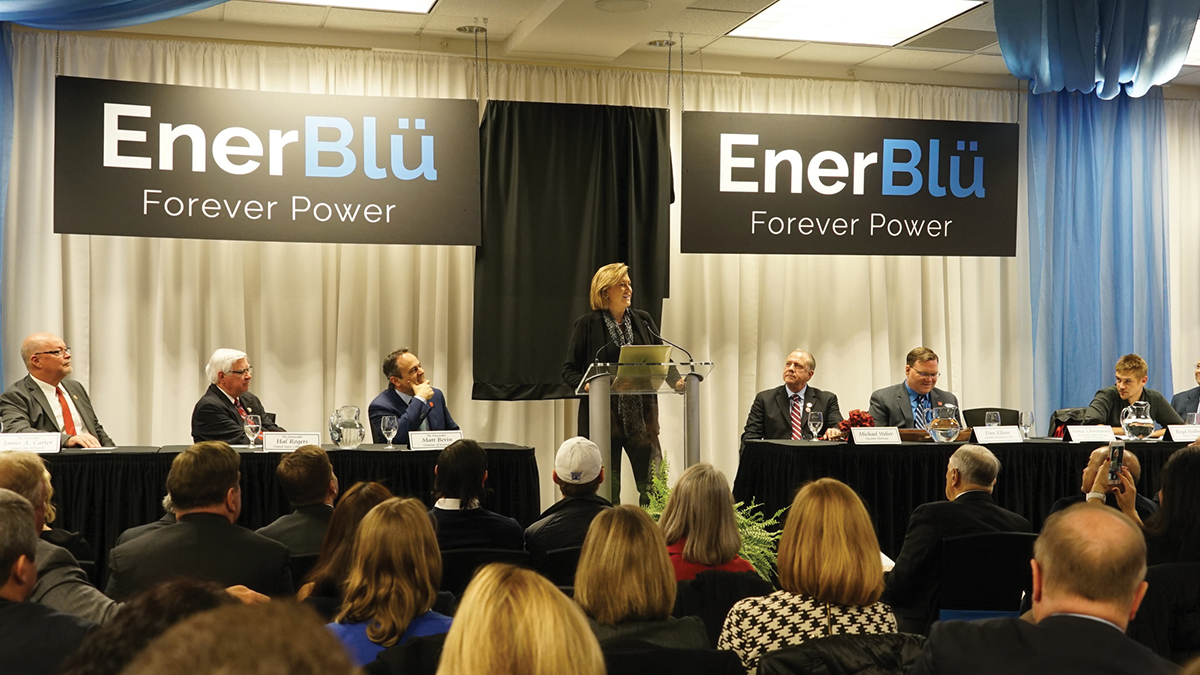 EnerBlu, Inc.
Pikeville, Kentucky
EnerBlu, a high-power energy-storage provider, is locating its headquarters and manufacturing operations Kentucky. The company will invest $372 million and create 875 full-time jobs in eastern Kentucky with the establishment of a production facility in Pikeville, and an additional $40 million and 110 jobs by relocating of its headquarters to Lexington, Kentucky, from California.
EnerBlu will construct a one-million-square-foot, high-tech facility in Pikeville to manufacture lithium-titanate (LTO) batteries, called EnerBlu Advanced Energy Storage Units. The batteries will power transit buses, commercial trucks, military vehicles and other equipment. Construction is scheduled to start in mid-2018 and the facility will open in 2020. Currently, more than 70 percent of the world's LTO production is located in China. The Pikeville facility will be the first LTO factory in the U.S.
For the past several generations, southeast Kentucky has been a region primarily supported by a single industry: coal mining. In recent years, the coal industry has been in steep decline causing the loss of almost 13,000 jobs in the region. The loss of such valuable jobs in a short period has left many areas in eastern Kentucky economically devastated. Many mine workers were forced to move out of the region or accept lower-paying jobs.
The EnerBlu project will bring true replacement-wage jobs for the mining industry and allow former mine workers to continue working in the energy sector, though now in a sustainable form of energy. The ancillary businesses that will co-locate to supply EnerBlu, and the resulting secondary growth from these businesses, will change the economic landscape of the region for many years to come.
"Creating a team that is building something meaningful that can benefit both the local and global community is not only exciting, but very meaningful to us," said Michael Weber, executive chairman at EnerBlu. "You cannot imagine how thrilling it is to play a part in helping revitalize a region and put coal miners back to work through retraining and good jobs. It is tremendously gratifying to be more than just a company that sells products, but to also make an impact on people's lives."
In selecting Kentucky, EnerBlu leaders noted the state's logistical advantage of being within a day's drive of 65 percent of the U.S. population, the availability of a trained workforce in eastern Kentucky and low costs for industrial power contributed to their decision.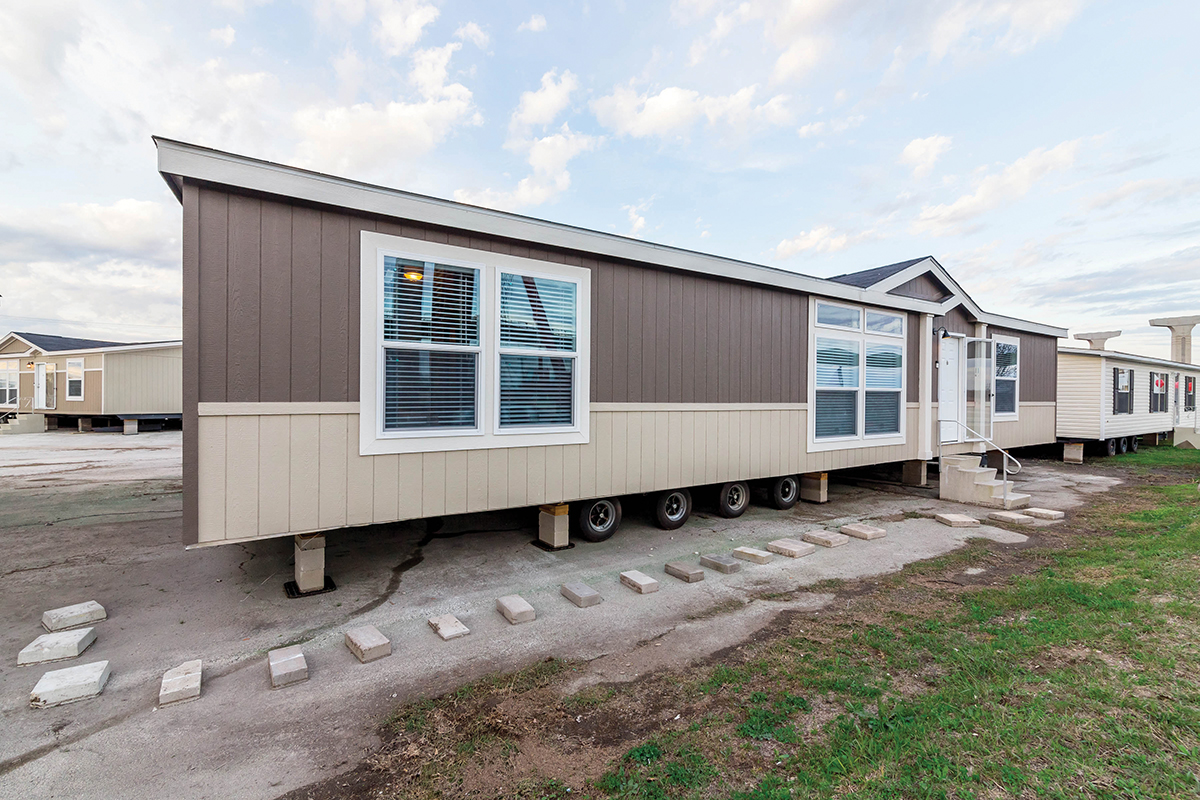 Champion Home Builders
Leesville, Louisiana
Champion Home Builders is making a $1.3 million capital investment to build manufactured homes in Leesville, Louisiana. Champion, which operates 28 manufacturing facilities throughout North America, will occupy two existing buildings totaling 246,000 square feet in Leesville's Northside Industrial Park.
The business will generate 200 new direct jobs with an average annual salary of $35,000, plus benefits. Louisiana Economic Development (LED) estimates the project also will result in 218 new indirect jobs, for a total of 418 new jobs in Vernon Parish and the central Louisiana region.
In a community where the per capita income falls below $20,000 annually ($19,313) and the poverty rate exceeds 25 percent (25.5 percent, according to the U.S. Census Bureau), the economic boost Champion Home Builders will provide is highly significant. With step payroll increases agreed to by the company, the Champion site in Leesville will produce an annual payroll of $8.2 million by 2027, or more than $40,000 per job. Over a 10-year period, LED estimates the Champion Home Builders project will produce more than $14.5 million in new state and local tax revenue.
"Manufacturing accounts for a substantial portion of Louisiana's economic output, and we are happy to add Champion Home Builders to that roster," Louisiana Governor John Bel Edwards said. "Leesville and Vernon Parish will provide a good home for this national company, and the jobs created by this project will be filled by a talented workforce in central Louisiana. Champion is a leader in its field. We congratulate the company on its continued growth and welcome Champion to Louisiana."
The company projects that 60 percent of the customer base for the new facility's products will be in Louisiana and 40 percent will be outside the state.
"This is a tremendous opportunity to produce Champion's award-winning manufactured homes in Louisiana, the third-ranking state nationally in manufactured housing sales. We're thrilled to serve the great people of Louisiana, as well as to tap into the impressive legacy of Leesville's workforce. Without the hard work and support from the teams at Louisiana Economic Development and the City of Leesville, we wouldn't have secured a new home in 'the best hometown in the world,'" said Wade Lyall, southern region vice president at Champion Home Builders.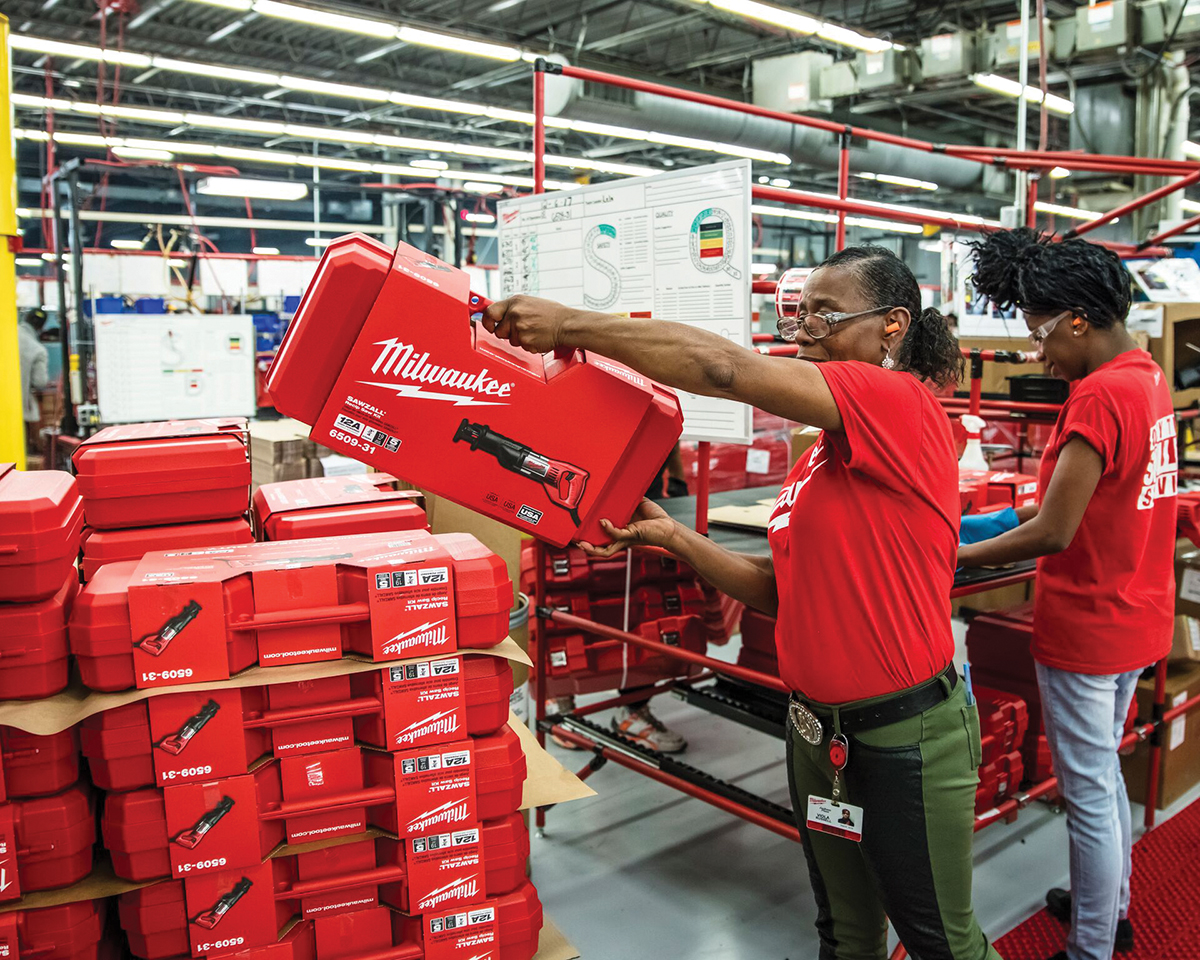 Milwaukee Tool
Multiple locations, Mississippi (Jackson, Greenwood, Olive Branch)
Milwaukee Tool is expanding operations at three Mississippi locations, investing $33.4 million and creating 660 jobs. The expansions are planned for the company's sites in Greenwood, Jackson and Olive Branch. Milwaukee Tool will create the additional jobs at all three of its Mississippi facilities over the next four years to accommodate cordless power tool manufacturing, accessory manufacturing and additional distribution capacity.
The addition of 660 jobs by Milwaukee Tool throughout its three Mississippi locations will significantly benefit each of the local economies. Three hundred new jobs in Greenwood, which is in the Mississippi Delta – the poorest region of the state – especially will have a strong impact on the region. Milwaukee Tool's continued investment in its Greenwood location – as well as Jackson and Olive Branch – will play a role in building stronger communities in an area of the state known for poverty and unemployment.
Milwaukee Tool is a leading manufacturer of heavy-duty power tools, accessories and hand tools for professional users worldwide. The Jackson plant makes power tools, the Greenwood location makes saw blades and Olive Branch is a distribution center. All three locations will undergo building renovations and site improvements.
"Milwaukee Tool is dedicated to driving growth and creating new jobs in the United States," said Steve Richman, group president at Milwaukee Tool. "We currently employ over 3,000 people in the USA, more than 1,600 of which are in Mississippi. We are deeply committed to investing in our people as we continue to deliver disruptive innovation and the highest quality products for our users and distribution partners."
"This is Milwaukee Tool's fourth expansion in Mississippi since 2012," said Glenn McCullough, Jr., executive director of the Mississippi Development Authority. "The company's success demonstrates the state's commitment to supporting our corporate partners through dedicated teamwork and providing a business environment that enables companies to achieve their goals in Mississippi."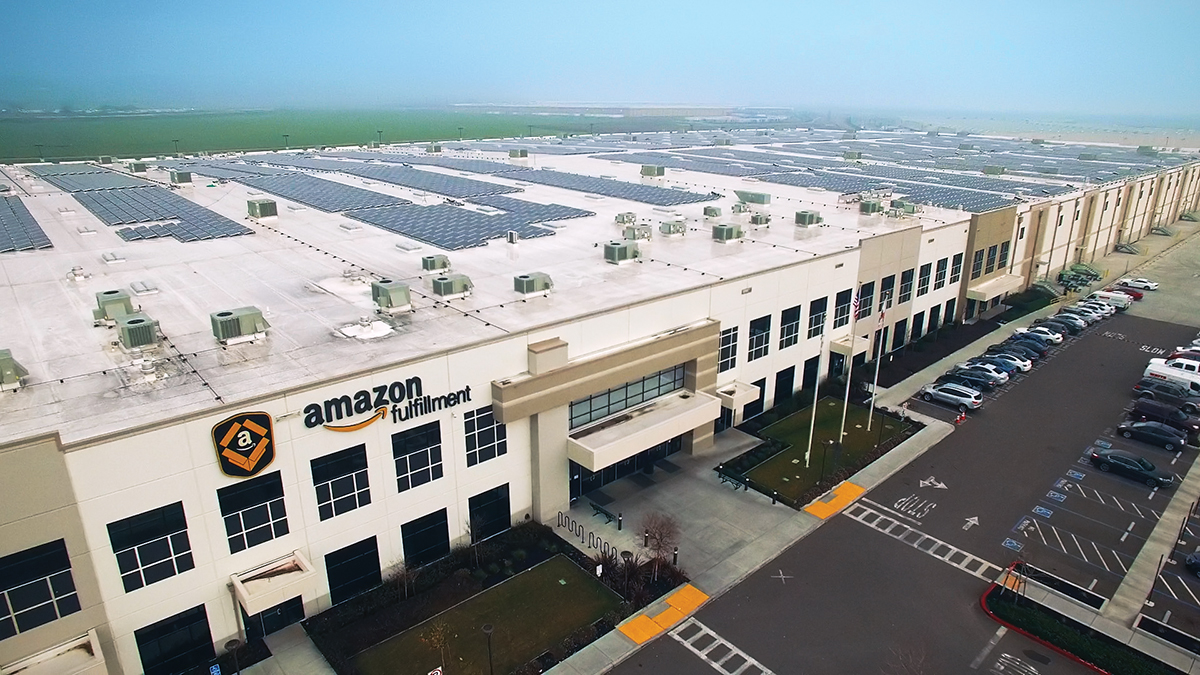 Amazon.com
North Randall, Ohio
Online retail giant Amazon is already a welcome presence in Ohio, employing more than 4,500 full-time hourly associates at its two existing Ohio fulfillment centers in Etna and Obetz. Now the company has turned its sites to North Randall in Cuyahoga County. The Amazon.com investment will bring 2,000 permanent, full-time jobs to an area that has experienced considerable economic challenges. This $100 million investment will revitalize an abandoned site that was once the location of the largest mall in the United States.
"Words cannot begin to express what Amazon's commitment to the development of its fulfillment center means for the Village of North Randall," said North Randall Mayor David Smith. "This is a generational project that not only redefines the future of our community but the future of more than 2,000 Cuyahoga County residents who will be employed at the facility."
Amazon employees at the more than 855,000-square-foot fulfillment center will pick, pack and ship smaller customer items such as electronics, toys and books.
"Our ability to expand in Ohio is the result of two things: incredible customers and an outstanding workforce in the state," said Sanjay Shah, Amazon's vice president of North American customer fulfillment. "We very much appreciate the state and local elected leaders who have supported Amazon's arrival in North Randall and look forward to bringing more jobs and investment in the coming months."
Full-time employees at Amazon receive highly competitive pay, health insurance, disability insurance, retirement savings plans and company stock starting on day one. The company offers up to 20 weeks of paid leave and innovative benefits such as Leave Share and Ramp Back, which give new parents flexibility with their growing families. Amazon also offers hourly employees its Career Choice program which helps train employees for in-demand jobs at Amazon, and other companies, so they can prepare for the future and take full advantage of the nation's innovation economy. The program pre-pays 95 percent of tuition for courses in in-demand, high-wage fields, regardless of whether the skills are relevant to a future career at Amazon.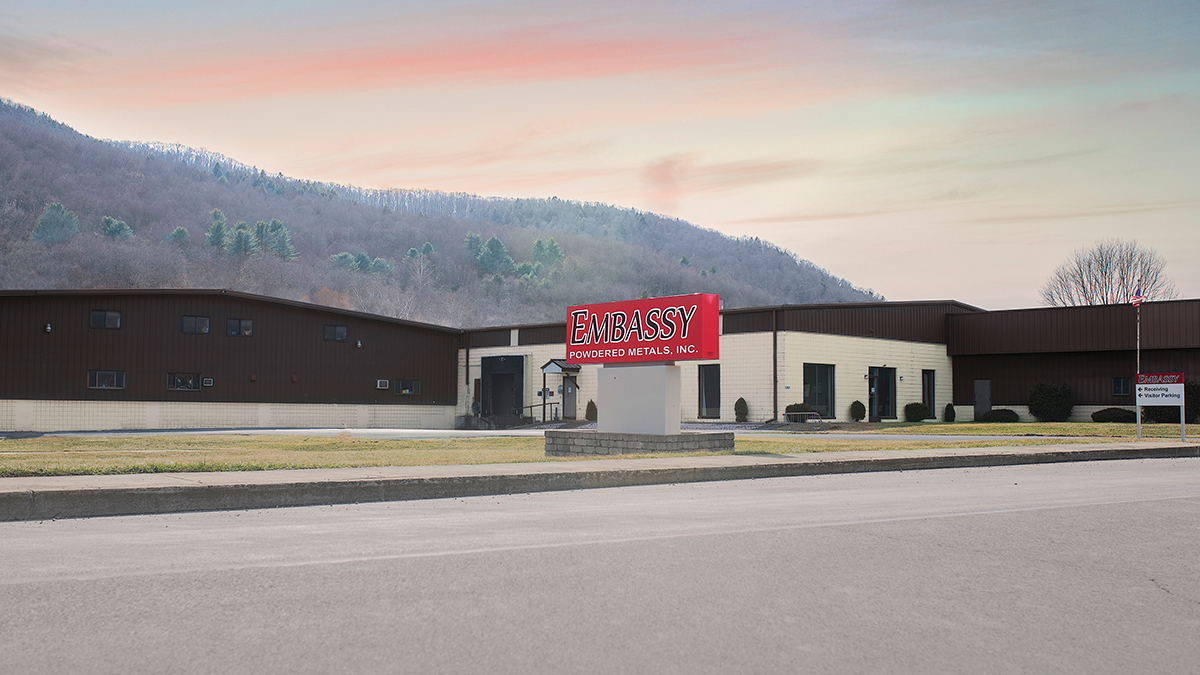 Embassy Powdered Metals
Emporium, Pennsylvania
Cameron County, Pennsylvania, has been a hub for manufacturing and powdered metal process innovation for more than 50 years. That's why it was a blow when Fansteel, Inc., the owner of American Sintered Technologies (AST) located in Emporium decided to seek a buyer for AST and, if one could not be found, intended to cease AST operations. This would have put 47 people out of work. The powdered metals sector in Cameron County plays an integral role in a strong and growing statewide sector, and is critical to the economic health of Emporium Borough and Cameron County.
Local company, Embassy Powdered Metals saw an opportunity both for its business and the community. To fulfill its long-range business plan of expanding operations through acquisition, Embassy entered into a purchase agreement with Fansteel to buy AST. Embassy will invest $3,050,000 in the purchase, which includes AST's real estate and machinery and equipment assets. Embassy has committed to retaining a combined total of 96 full-time employees from the two companies over the next three years.
Founded in 1996, Embassy Powdered Metals, headquartered in Emporium, is a privately held and operated powdered metal manufacturing facility.
"Embassy Powdered Metals and American Sintered Technologies are both very important to Cameron County's economy," said Cliff Clark, executive director of the Cameron County Industrial Development Authority. "Embassy's acquisition of the assets of American Sintered Technologies will save 47 jobs that very likely would have been lost and will give Embassy the manufacturing space it needs to grow.
"It was a natural perfect fit for our growing business here in Emporium," said Steve Aharrah, president of Embassy Powdered Metals. "Both privately held companies were locally built on foundations of community partnership and shared success with customers, employees and vendors. These commonalities will help produce a seamless integration of our companies' philosophies and services."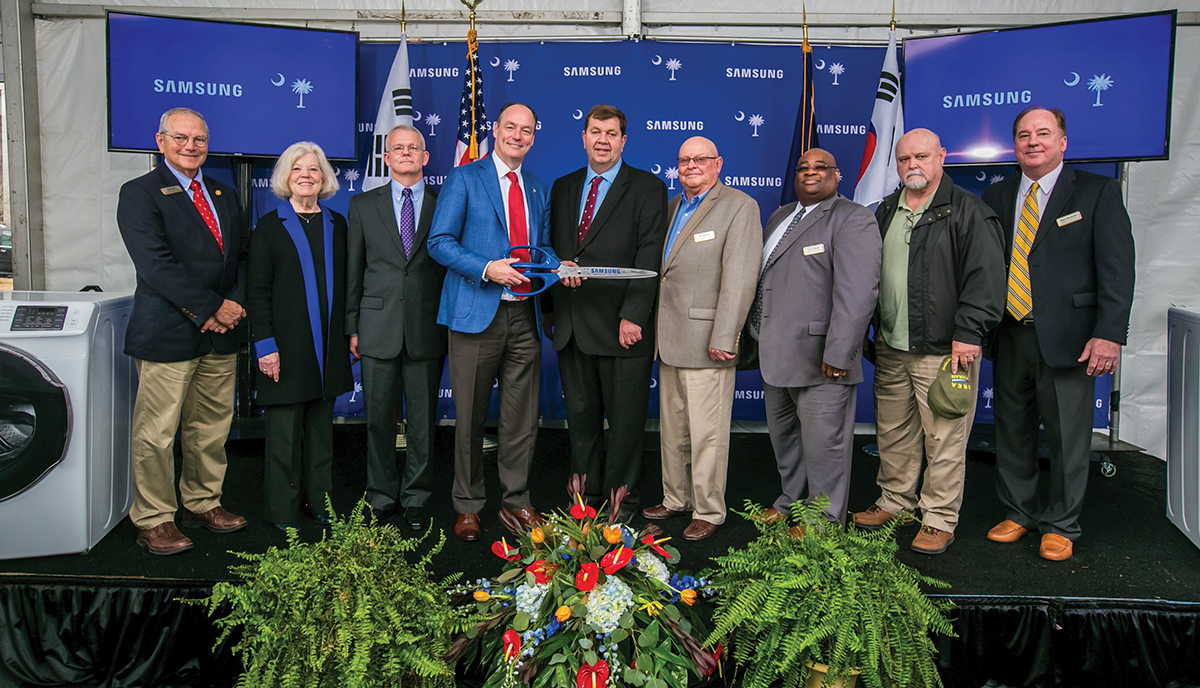 Samsung
Newberry, South Carolina
In April of 2016, Caterpillar shocked the Newberry County, South Carolina, community by announcing it was closing the local electric generator plant, which employed about 325 of the highest wage manufacturing workers in the area. For a county of only 38,000, this job loss was devastating. A year later, an announcement by Samsung turned the local economy around.
In June, 2017, the home appliance manufacturer publicized plans for a $380 million, 954-job project in Newberry that will manufacture high-end washing machines. Not only did Samsung renovate the former Caterpillar facility, it hired many of the workers that had lost their jobs. By December, 2017, the Newberry facility was already up and running. The plant employs workers across a broad range of advanced manufacturing roles, including craftsmen, operators, engineers and other technical and non-technical positions.
"For nearly 40 years, Samsung has steadily expanded our operations in the United States, creating thousands of jobs and investing billions of dollars in cutting-edge manufacturing facilities, research and development," said Samsung Electronics America President and CEO Tim Baxter. "With this investment, Samsung is reaffirming our commitment to expanding our U.S. operations and deepening our connection to our American consumers, engineers and innovators who are driving global trends in consumer electronics."
The Samsung plant will create a ripple effect felt throughout the county that could create up to 4.2 jobs in supply and service industries for each new manufacturing job created. This multiplier effect will spin-off businesses such as restaurants, security firms, janitorial services, retail and Samsung suppliers.
The ultimate vision is for the Newberry facility to serve as Samsung's U.S. hub for home appliance manufacturing. Home appliances, such as washing machines, made at the South Carolina facility will be sold primarily to U.S. consumers — the fastest-growing market for Samsung.
"It's incredibly exciting that a company of the size and caliber of Samsung would choose our community for such a large and important manufacturing project," said Newberry County Council Chairman Henry H. Livingston III. "We have a long manufacturing history here in Newberry County, and this writes a whole new chapter."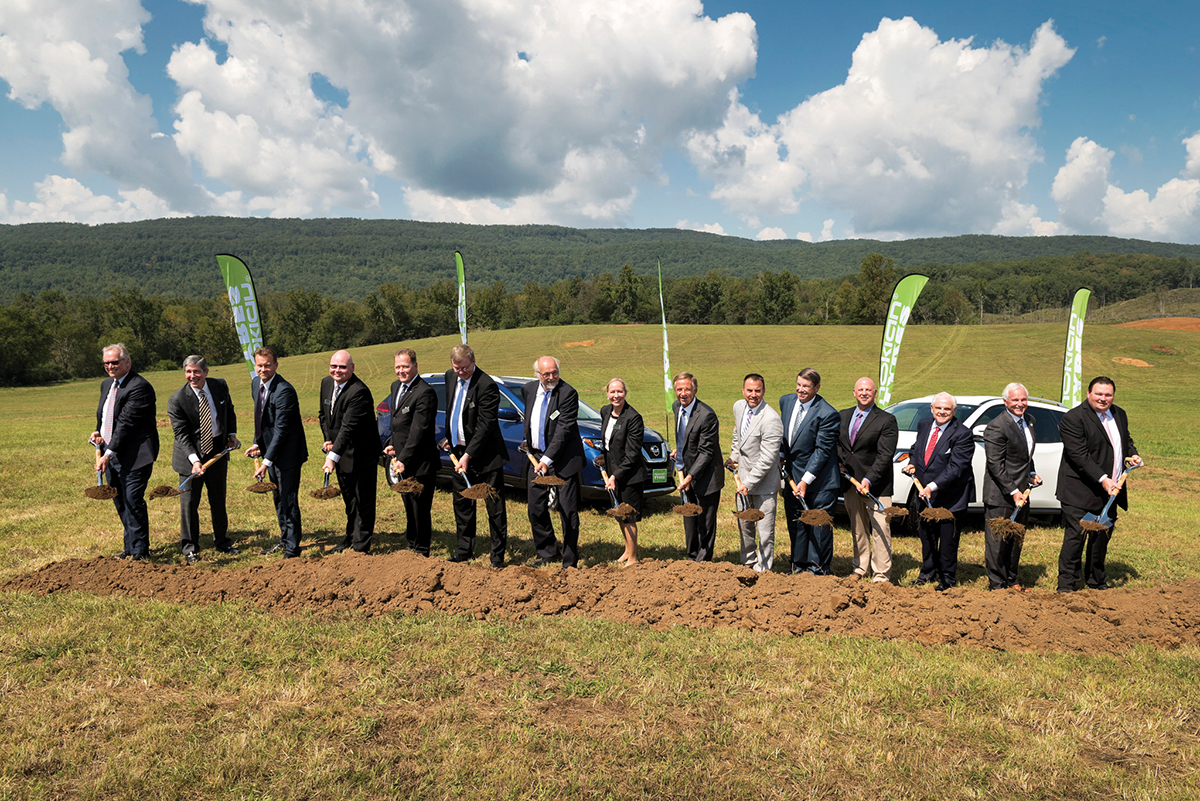 Nokian Tyres
Dayton, Tennessee
Headquartered in Finland with a North American sales office in Vermont, Nokian Tyres supplies innovative tires for cars, trucks and special heavy machinery mainly in areas with special challenges for tire performance. It recently made a heavy-duty announcement in Dayton, Tennessee, with its plans to build a new tire manufacturing facility there.
Nokian Tyres will invest $360 million in the facility, which represents the largest foreign direct investment in Rhea County's history – and will create at least 400 new jobs.
"This investment will forever change the economic landscape of our entire region and provide hundreds of great-paying jobs right here in Dayton," said Dayton Mayor Gary Louallen.
"Selecting a North American site shows our commitment to our customers in one of our most important growth areas," said Andrei Pantioukhov, interim president and CEO of Nokian Tyres. "The Dayton/Rhea County site was selected based on several factors, including skilled workforce availability, logistical advantages and a business-friendly administration. After thorough investigation, it was clear that Tennessee was the best choice for the factory, and we are proud to become part of the community."
Nokian Tyres' new Tennessee facility will focus on manufacturing passenger, SUV and light-truck tires. The company will begin construction on the new 830,000-square-foot facility in early 2018, and the facility is expected to be completed in 2020.
"I appreciate Nokian Tyres for making this significant investment in Dayton and for choosing Rhea County as the location for its new manufacturing facility," said Community Development Commissioner Bob Rolfe. "With the creation of these 400 jobs and the substantial investment of $360 million, Nokian Tyres' choice in selecting the rural community of Dayton will be an enormous boost to Rhea County and its citizens as well as the state of Tennessee as a whole. I look forward to our future relationship with Nokian Tyres, and I am excited to watch this company grow in our state."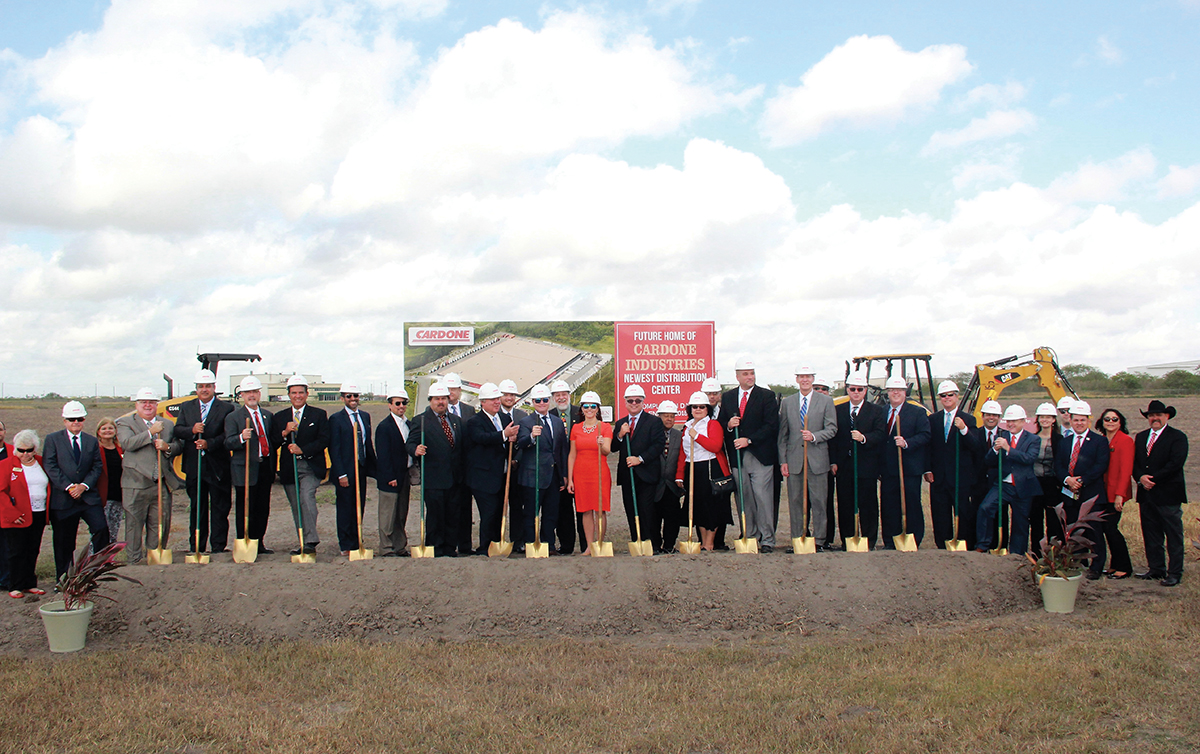 CARDONE Industries, Inc.
Harlingen, Texas
CARDONE Industries, a global leader in the automotive parts industry, is building a state-of-the-art distribution center in the Harlingen Industrial Park – the largest industrial project to ever break ground in Harlingen, Texas. This new facility will create up to 750 new jobs, in addition to the 400 jobs CARDONE Industries currently holds in Cameron County.
The new distribution center is intended to support growing production at the company's manufacturing facilities, one of which is located just across the U.S./Mexico border in Matamoros, and will be constructed with the capacity for future expansion as needed. CARDONE is the largest privately held automotive parts remanufacturer in the world, offering over 90 product lines and 46,000 SKUs of automotive hard parts. Operations will begin in the summer of 2018 and should be completed in December 2018.
The facility is expected to lower the unemployment rate for Harlingen and Cameron County. Over the first 10 years, the facility will generate approximately 1,100 direct and indirect jobs in the region, and the salaries for those workers would add $328 million to the local economy. It is also expected that over that same period taxable sales from the spending of the workers and their families would total $128 million.
"As CARDONE continues to grow, we need to augment our distribution and logistics capabilities in order to handle our increasing volume and the growing number of product lines." said Stan Gowisnock, CARDONE Industries CEO. "Having this new distribution center in close proximity to our South manufacturing facilities will help us get those products in our customers' hands quicker than ever before."
The expansion will have a ripple effect on the local economy. The new facility will require cardboard and plastic wrap to transfer the remanufactured items from the distribution center to the customer. An additional 50 trucks traveling in and out of Cameron County will require fuel and maintenance, plus the new facility will also require landscaping services, food service providers and maintenance service providers. The project is expected to attract more than 400 new residents to Cameron County and will add $5 million in new residential property value.
"We are excited to see the positive impact their presence will make on the city of Harlingen and the entire region. This is the kind of project that generates a positive impact locally and shows the world that Harlingen has something special to offer," said Raudel Garza, manager & CEO of the Harlingen Economic Development Corporation.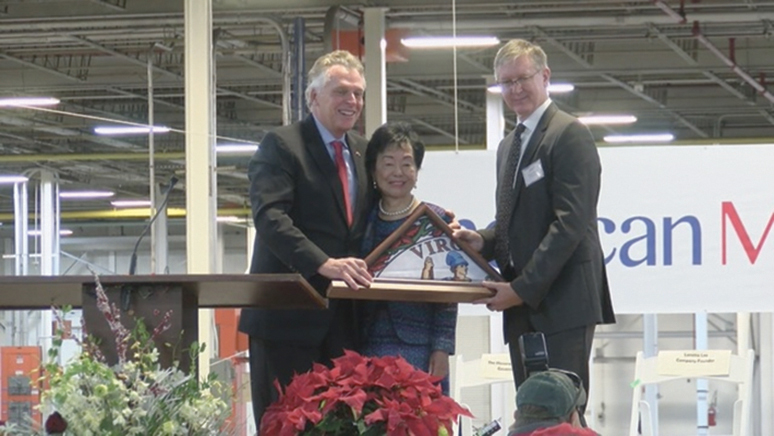 American Merchant, Inc.
Bristol, Virginia
American Merchant, a subsidiary of a Hong Kong-based designer and manufacturer of home textiles, seasonal décor products and leather shoes, will invest $19.9 million to establish its first U.S. manufacturing operation and locate it in Bristol, Virginia. The textile company is moving into the former building of Ball Corporation, which was one of the region's largest employers. The plant closed in early 2016, affecting approximately 230 employees.
This investment is significant because Bristol is doubly distressed; the 2016 unemployment rate was 5.1 percent and the 2015 poverty rate was 19.3 percent. Along with the jobs lost when the Ball plant closed, the community has also experienced a decline in the regional economy due to the downsizing in the energy sector. This new project represents critical job opportunities for the displaced workers.
American Merchant, Inc., a subsidiary of Merchant House International Ltd. (MHI Group), is a newly formed company that will manufacture embroidered hand and bath towels in Bristol. With this project, the company is able to expand its home décor line into the United States.
Merchant House International is bringing textiles back to America due to plentiful cotton supplies, cleaner and more sustainable energy and lower tax rates than China. The company currently sells its products in the U.S., Australia, Canada, the United Kingdom and China.
"Virginia has had a rich history of manufacturing textiles for hundreds of years," said Loretta Lee, chairwoman and founder of Merchant House International Ltd. "With retailers increasingly challenged by ecommerce competitors, speed-to-market is vital. Therefore, manufacturing and warehousing in Virginia will be a great advantage, and we are delighted to return our industry to this beautiful state. We have been warmly welcomed by state and local officials, and we feel certain we have found the right home for our business. We visited a number of states, but after careful analysis, Virginia finished at the top of every list."
"The addition of over 400 new jobs and the revitalization of a former manufacturing facility is a big win for the City of Bristol, and we welcome American Merchant as Virginia's new corporate partner," said Todd Haymore, Virginia's secretary of commerce and trade.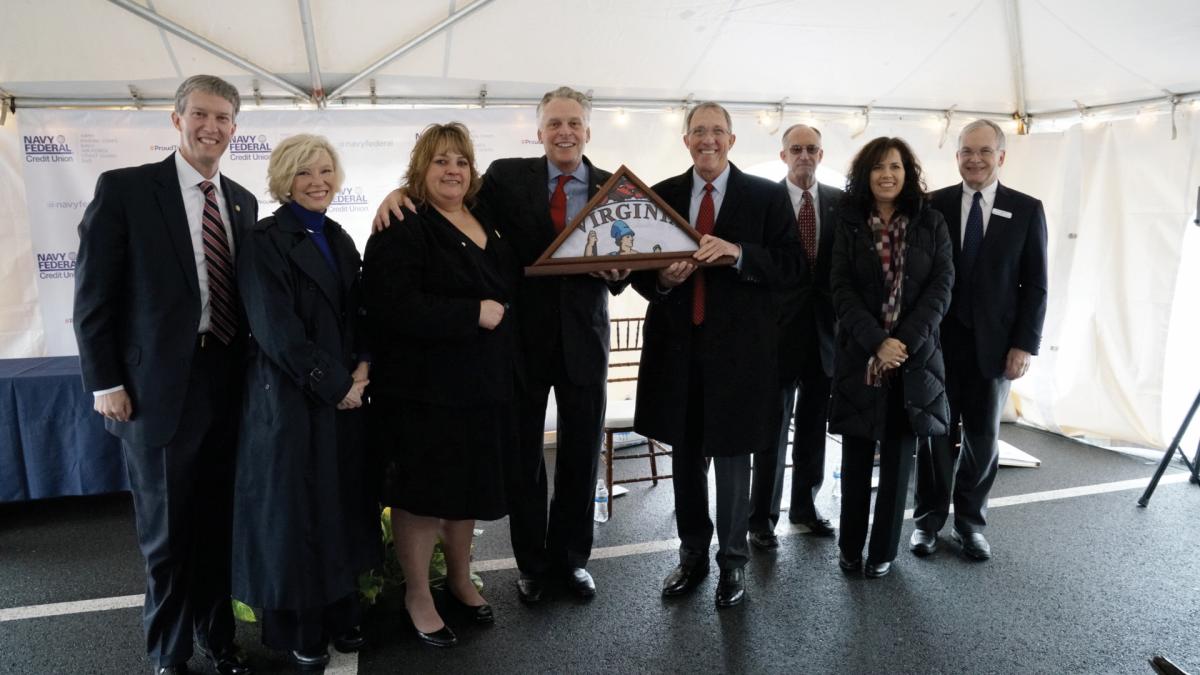 Navy Federal Credit Union
Frederick County, Virginia
Navy Federal Credit Union will invest $100 million to expand its Winchester operations center in Frederick County, Virginia. The project will nearly double the Virginia-headquartered company's workforce and physical square footage in Frederick County – and bring 1,400 new jobs.
The company's growth and investment over nearly 40 years is a testament to Virginia's business environment, infrastructure and workforce. This expansion opens up highly desirable employment opportunities that didn't exist in the area previously. These jobs will have a significantly positive impact on the economy, because the prevailing average wage in Frederick County is currently $41,648, and these new jobs will have an average salary of over $60,000.
An expansion of this magnitude is transformational for both Frederick County and the entire state. In addition to the numerous new jobs, Navy Federal Credit Union's services help support the men and women of the military and their families worldwide. As the world's largest credit unit, Navy Federal has six million members and a workforce of more than 14,000 employees.
"Navy Federal Credit Union continues to expand its footprint in Virginia as a major employer, and is consistently ranked one of the best companies to work for in the country," said Secretary of Commerce and Trade Todd Haymore. "This tremendous expansion in Frederick County will offer residents of the Northern Shenandoah Valley a career option without a considerable commute out of the region, which is paramount to a successful local and regional economy."
"At Navy Federal, our No. 1 goal is to provide exceptional member service," said Cutler Dawson, Navy Federal president and CEO. "We are delighted with the talented and hardworking employees at our Frederick County-Winchester operations center, and this expansion will allow us to build upon our success there."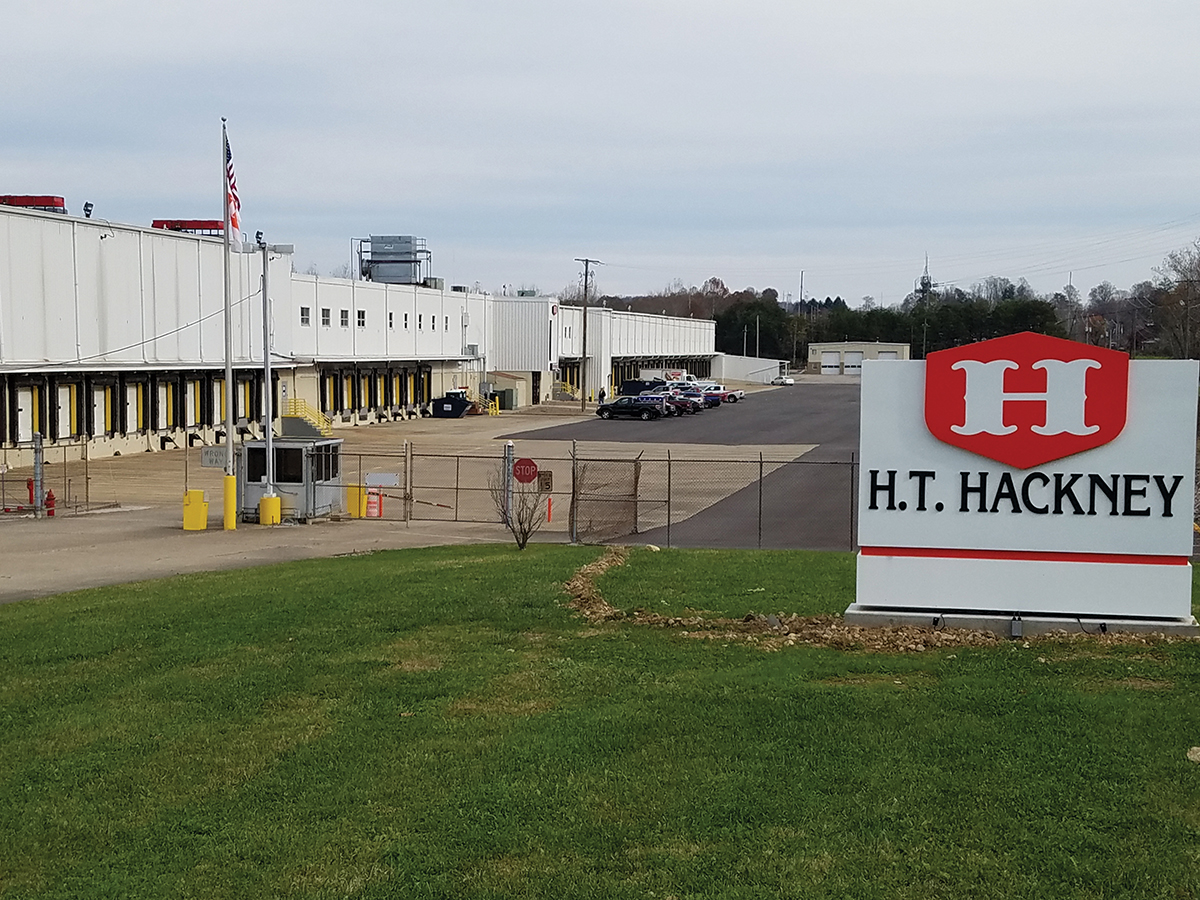 H.T. Hackney Company
Milton, West Virginia
One of the largest wholesale distributors in the United States, H.T. Hackney Company is opening a warehouse and distribution facility in Milton, West Virginia. The Cabell County facility will be the company's first facility in the state. The company's warehouse and distribution center will be a 246,000-square-foot facility situated on eight acres, bringing 70 new jobs to the area.
This new investment is huge news to a small, rural town with a population of 2,423 at the 2010 census. When the Super Value Building closed in 2014, Milton lost jobs, income and property taxes. In such a small community, a loss like that strains the economic and social fabric.
H.T. Hackney purchased the former grocery warehouse, returning the facility to productive use and adding to the community's economic vitality. At the new facility, H.T. Hackney will hire for a number of new positions, including Class A CDL drivers, office workers, building and equipment maintenance personnel, diesel mechanics, warehouse workers and sales staff.
"I'm proud H.T. Hackney chose our state for its warehouse and distribution center," said West Virginia Governor Jim Justice. "I know from my own experience in business that a company has to make smart decisions to last, and this company has been around since 1891. This announcement shows confidence in West Virginia, our workforce and our future. I look forward to working with them to bring more jobs and opportunities to the people of West Virginia."
Established in 1891, H.T. Hackney stocks more than 30,000 different products and serves more than 20,000 retail locations in 22 states.
"We are looking forward to moving into the Milton community, where we will be better positioned to serve and supply area retailers. Brian Waugh, who is COO of one of our key customers, Par Mar Stores, is from the Milton area and has been very helpful and encouraging in our move to this location," said William "Bill" Sansom, CEO of H.T. Hackney. T&ID
About the Author