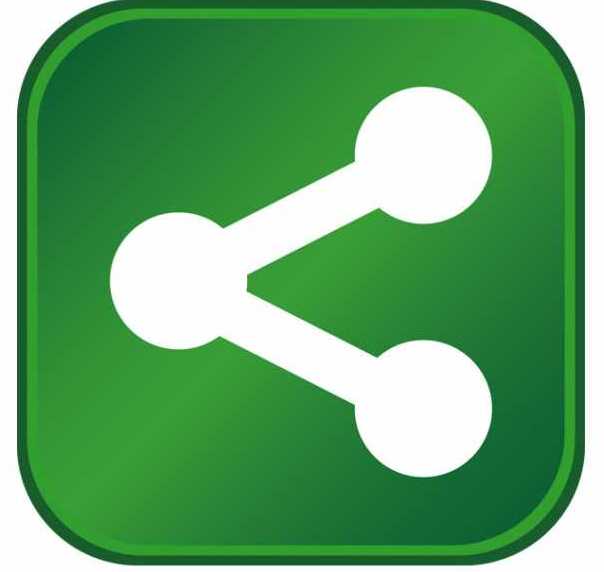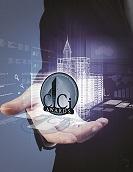 Corporate development projects are more than dollars and cents for many communities. Oftentimes this development is a lifeline for its citizens. Many communities around the country are still struggling with double-digit unemployment rates or loss of entire industry segments from the last economic downturn – and have a critical mass of skilled workers eager for solid employment.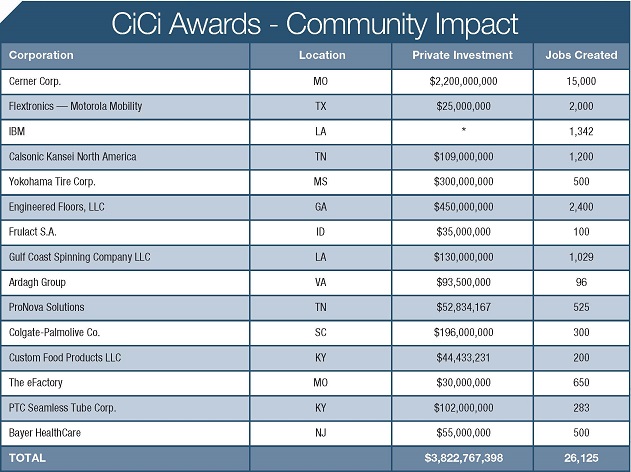 The Community Impact category of Trade & Industry Development magazine's 9th Annual CiCi Awards not only highlights 15 U.S. companies that announced economic development projects during 2013, but celebrates programs that will make a big impact on their respective communities as well. The Community Impact Awards also recognize the local and state economic development agencies that work in lockstep with their communities to attract this kind of development.
Every Community Impact Award recipient has a great story behind the project. And behind the project are hundreds or even thousands of people who stand to benefit, each with their own stories as well.
Some projects, like Cerner Corporation's $2 billion redevelopment of the former Bannister Mall site in Kansas City, Missouri, to build a new global headquarters, are huge.
Others are smaller, dollar-wise, such as Customer Food Products' expansion of its operations center in Owingsville, Kentucky. However, this investment will yield 200 new jobs, a significant number in a county of only 11,800 and an unemployment rate of more than 10 percent. 
One thing these Community Impact Award recipients have in common is that their investments are causing a chain reaction in their areas. For example, Missouri State University (MSU) in Springfield is redeveloping the site of a former food plant to house The eFactory, a technology-oriented small business incubator that expects to assist 450 new businesses over the next five years.
Another example is the Ardagh Group's metal packaging manufacturing plant in Roanoke County, Virginia. Not only will this new facility create 96 new jobs, it has already spurred another business, Canline Systems, a manufacturer of conveyor systems, to locate in the area.
Ardagh Group is Luxembourg-based and a number of the Community Impact Award recipients have an international component to them, too.
Motorola Mobility, a Google company, and its manufacturing partner Flextronics are exceptional because they are reshoring jobs at their smartphone manufacturing facility in Tarrant, Texas – the first smartphone assembly facility on U.S. soil. And Rupert, Idaho, with a population of 5,000, is now home to Frulact S.A.'s first North American operations. Frulact is a dominant player in Europe, the Middle East and Africa that develops fruit-based products for the food preparation industry.
However, regardless of the origins of the business, each is these Community Impact Award recipients signifies innovation, progress and, ultimately, revitalization in North America.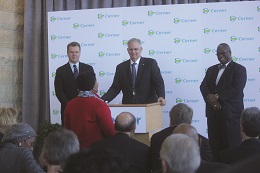 Cerner Corporation
Kansas City, Missouri
When a large business establishment closes, it can devastate a community – even more so when this establishment was a once-vibrant mall that housed dozens of stores and employed hundreds of people. This happened in Kansas City, Missouri, with the Bannister Mall, once one of the largest malls in the area. After years of decline, the mall closed and was demolished in 2009, leaving behind a void and urban blight.
However, a jaw-dropping $2 billion economic development by Cerner Corporation is breathing life into that location – and the entire region.
Cerner Corporation will redevelop the Bannister Mall site, a 237-acre area, as part of an expansion of its global headquarters that will extend its nearby Innovation campus. Cerner is a global supplier of health care information technology solutions, services, devices and hardware. This new development will lead to 15,000 new full-time jobs.
The redeveloped site will include a training center, potential future data centers, along with associate amenities such as on-site daycare, a health clinic, food service and a fitness center. The company currently has more than 8,700 employees in Kansas City, with nearly 3,000 at the Innovation campus.
Cerner's expansion in Kansas City is the largest economic development project in the state's history. The monumental project not only creates thousands of good-paying jobs for Missourians, but also transforms an economically depressed area into a thriving business hub.
"We've started demolition on the Three Trails redevelopment to provide the space Cerner needs," said Cerner President Zane Burke. "In addition, the extended campus will provide an economic boost to the area, allow Cerner to expand its valued community partnerships and further reinforce the region's reputation as a technology and innovation hub."
 "Missouri is the home of our world headquarters and our Innovation campus. We look forward to significantly expanding our presence in the state with this project as our company continues to grow," said Cerner Chief Financial Officer Marc Naughton.
 "A transformative expansion like this project is what our economic developers and partners strive for each and every day – to grow our state and provide Missourians with more opportunities," said Missouri Governor Jay Nixon.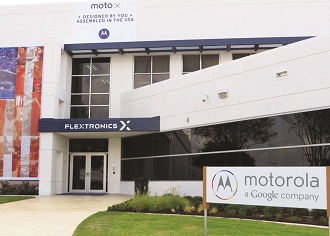 Flextronics – Motorola Mobility
Tarrant, Texas
Apples baked in pie may be the ultimate symbol of Americana, but it is Motorola Mobility that will forever symbolize the spirit of Made in America when it comes to one of America's most beloved products — the smartphone.  
As one of the most exciting technology reshoring stories, Motorola Mobility, a Google company, and its manufacturing partner Flextronics have opened the first manufacturing facility in the U.S. for the assembly of smartphones just outside of Fort Worth, Texas. This exemplifies the return of manufacturing to U.S. soil. In addition, this $25 million investment is expected to bring 2,000 jobs to the area.
"Google is a place where we take bets," said Google Executive Chairman Eric Schmidt when Texas Governor Rick Perry and others gathered for a tour of its new Flextronics facility in Tarrant, Texas. "This is a bet we're taking on America, on Texas, on this incredible workforce that's assembled here. We think this is a safe bet. The reason is, the math works."
Motorola Mobility CEO Dennis Woodside said that making their flagship product in the U.S. was the right thing to do. Because the economics had shifted, making phones in the U.S. was not that much more expensive now than making them in Asia.
Second, he said it's beneficial to have the people designing Motorola Mobility's products closer to those who build them at Flextronics. This means the iterative process of innovation involving redesigns and refining becomes a lot easier.
"Doing that work of actually assembling the phone close to home will allow us to fix things faster, innovate faster," said Woodside.
"Motorola Mobility's decision to manufacture its new smartphone and create thousands of new jobs in Texas is great news for our growing state. Our strong, healthy economy, built on a foundation of low taxes, smart regulation, fair legal system and a skilled workforce is attracting companies from across the country and around the world that want to be a part of the rising Texas success story," said Governor Rick Perry.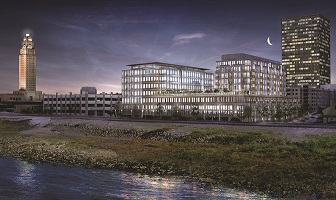 IBM
Baton Rouge, Louisiana
Five years into its mission to build a Smarter Planet, IBM faced a crucial business decision: What site in which state would best support a new 800-job technology center to provide comprehensive data, cloud computing, software application and maintenance services for IBM's domestic customers? In March 2013, IBM announced Baton Rouge, Louisiana, as IBM's ideal partner for its technology center.
Louisiana's dynamic higher education initiative led by Louisiana State University, which will collaborate with IBM on research and workforce solutions, played a strong part. This $14 million higher education initiative, led by LSU, will triple the number of undergraduate degrees in computer science awarded annually by the university, placing LSU among the top 15 programs nationally in terms of bachelor's degrees awarded. Students will collaborate with IBM on forming real-world Smarter Planet solutions with the company while still in school.
"The very strong partnership that we've developed with IBM, the state and the academic institutions is just tremendous," said Christine Alford, chief operating officer at IBM Global Consulting Services.
IBM leaders also embraced Louisiana's collaborative partnership that includes an aggressive state-led partnership combining state, city and parish government resources, including a new riverfront development built by the Baton Rouge Area Foundation.
This $55 million urban development is under construction with a completion date targeted for early to mid-2015. Baton Rouge Area Foundation's affiliated nonprofit, the Wilbur Marvin Foundation, will own and manage the eight-floor, 100,000 square-foot IBM Technology Center, as well as a companion 11-floor residential tower with nearly 100 riverfront apartments and townhomes.
In the interim, IBM has hired more than 100 professional employees and has begun operating its corporate technology services center at a temporary office location in Baton Rouge. Ultimately, this IBM project will generate 1,342 permanent jobs, along with the 600 construction jobs.
"We're going to continue to build a Smarter Planet, and today's the day we're going to start in Baton Rouge. We took this step to build the supply of high-value skills we can apply to our clients' most important business transformations, and we believe this partnership advances that strategy in powerful ways," said Colleen Arnold, senior vice president of Application Management Services at IBM Global Business Services.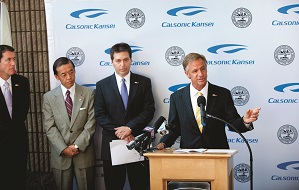 Calsonic Kansei North America
Lewisburg, Shelbyville and Smyrna, Tennessee
For the fourth year in a row, Tennessee has ranked as the No. 1 state in the nation for automotive manufacturing strength. A recent announcement from Calsonic Kansei North America (CKNA) is making it likely the state will receive this distinction for a fifth year.
CKNA is the largest parts supplier to Nissan in North America, manufacturing exhaust systems, thermal components, cockpit modules, consoles, front-end modules and dash modules for the automotive industry as a Tier 1 supplier.
In September, 2013, CKNA announced the company will invest $109 million and add 1,200 new manufacturing jobs across its facilities in Lewisburg, Shelbyville and Smyrna, Tennessee.
"We are grateful to Calsonic Kansei for this significant investment that is creating more than 1,000 Tennessee jobs," Tennessee Governor Bill Haslam said. "Along with supporting existing businesses, a big part of our economic development strategy is to focus on the things we do well, and this expansion further solidifies our state's leadership in auto manufacturing."
CKNA will invest $49.8 million at its Lewisburg facility, which manufactures electronic components for meters, inverters and dash electronics, and plastics components for interiors. Approximately 526 new jobs will be created over the next three years, in addition to the current 1,117 people already employed at this location. CKNA's investment in Lewisburg will also include the construction of a new 300,000 square-foot warehouse facility.
CKNA will invest $57.6 million at its Shelbyville facility, which manufactures exhaust units, catalytic converters and manifolds. Approximately 489 new jobs will be created over the next three years, in addition to the 1,010 people who currently work at this location.
CKNA will invest $2.1 million at its Smyrna facility, which is located within the Nissan plant and places Calsonic products into the Nissan vehicles. Approximately 183 new jobs will be created over the next three years, in addition to the 469 people who are currently employed at this location.
"CKNA is pleased to announce its largest expansion in our history in Middle Tennessee," said Bob Masteller, vice president of human resources and legal at Calsonic Kansei North America. "We believe the citizens of Tennessee are one of the best workforces in the world, and we are pleased to be a part of the community in Middle Tennessee."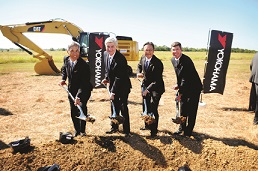 Yokohama Tire Corporation
West Point, Mississippi
When a major employer shutters its facility, the result can be devastating to a community. That's what happened in 2007, when Sara Lee Corp. closed its Bryan Foods meat processing plant in West Point, Mississippi, which forced the lay-off of nearly 2,000 employees. Following the plant's closure, unemployment in Clay County reached 19 percent, and for five years the county held the highest unemployment rate in the state.
However, as unfortunate and difficult as a situation like this is, it also creates a highly motivated workforce – an advantage to companies considering locating to the area.
In April 2013, the Yokohama Tire Corporation announced the company would locate a commercial truck tire plant on 500 acres in West Point, Mississippi. The facility, which will have the capacity to produce one million tires annually, is the company's first in the U.S. to be built from the ground up and will create 500 new jobs in its initial phase. Yokohama Tire is the North American manufacturing arm of Japan-based Yokohama Rubber Company, a global tire manufacturing and sales company founded in 1917.
Yokohama will invest $300 million in the initial project phase, with future expansions potentially increasing the company's investment to more than $1 billion. It will create 500 new jobs, with potential future expansions expected to bring employment at the plant to 2,000.
The immediate impact of Yokohama's decision to locate in West Point is already being felt around the local community, as well as the entire region. It is estimated that over the next two years, anywhere from 800 to 1,200 construction workers will be on site building the plant.
This has increased activity in restaurants, hotels and other local and regional businesses. Because Yokohama made a commitment to utilize local businesses, business has increased significantly for a wide range of vendors in West Point and the surrounding areas. It has also increased air travel through the nearby Golden Triangle regional airport, as well.
"This is an historic day for Yokohama. The building of a new plant in the U.S. confirms our commitment to the North American marketplace. I'd like to thank Governor Phil Bryant and the State of Mississippi for their fortitude in bringing this to fruition," said Hikomitsu Noji, the company's CEO, president and representative director of the Yokohama Rubber Co.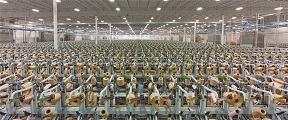 Engineered Floors, LLC
Dalton and Chatsworth, Georgia
As the birthplace of the broadloom textile industry, Georgia is known worldwide as a leading producer of carpets. Carpet companies operating in Georgia supply over 90 percent of the United States' carpet market and 54 percent of the United States' carpet exports. However, during the economic downturn, the floorcovering industry was hit hard, causing the region around Dalton, Georgia, to experience double-digit unemployment numbers.
Engineered Floors, LLC is a Georgia carpet industry success story, whose growth is helping turn those numbers around – and fueling a resurgence of the carpet industry.
Engineered Floors announced that it will spend $450 million to build two manufacturing complexes over the next five years that could employ up to 2,400 workers. It will construct manufacturing and distribution facilities in Dalton, Georgia, and a manufacturing facility in Chatsworth. Northwest Georgia is home to the company's corporate headquarters, two large manufacturing facilities, a tufting operation and a distribution center. The company currently employs 1,400 in the region.
"The story of Engineered Floors is the story of a Georgia-grown company's continued commitment to, and investment in, northwest Georgia," said Georgia Governor Nathan Deal. "Georgia provides the business environment, workforce training and unparalleled logistics infrastructure to fuel growth for the floorcovering industry, which has been a cornerstone of the state's economy."
Engineered Floors, LLC was founded in 2009 by Bob Shaw, a pioneer in the floorcovering industry who also founded the highly successful Shaw Industries, which he later sold to Warren Buffet. Now in his 80s, Shaw came out of retirement to start Engineered Floors, partly to bring jobs back to his hometown and because he believes the industry is recovering.
"Yes, I'm committed to this area. I'm a citizen of northwest Georgia," said Shaw. "But the truth of the matter is that you don't build businesses necessarily unless you can be successful. We are pleased that these new facilities will allow for further job creation for the area."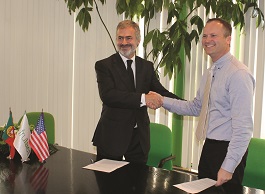 Frulact S.A.
Rupert, Idaho                
What does the small, rural community of Rupert Idaho, with a population of just over 5,000, have in common with Morocco, France, South Africa and Portugal? The answer is Frulact S.A., a company headquartered in Portugal that specializes in the development and production of fruit-based preparations for application in the food industry, especially for dairy, ice cream, pastries, juices, nectars and soft drinks.
Frulact is a leader in the European, Middle Eastern and African markets – and hopes to be the same in North American with its first entry into the United States. The company will open a $35 million, 200,000 square-foot fruit processing facility in the fourth quarter of 2014. Approximately 100 employees will be hired when the facility is at full production, with more jobs expected to be added as business grows.
"We are thrilled to build our first U.S. location in Rupert," said Joao Miranda, president and CEO of Frulact.  "After looking at locations in Idaho, Utah, Montana and Nevada, we selected Rupert because of the sense of community we feel here and its ideal location to service customers throughout the United States. We look forward to operating in Rupert and getting established in the U.S. production and distribution market," he said.
Federal, state and local incentives were one of the key reasons this international powerhouse chose Rupert, Idaho. Another was the area's infrastructure itself.
Jan Rogers, executive director of Southern Idaho Economic Development Organization (SIEDO), said "Rupert was able to stay competitive against many other communities thanks to Rupert voters' support of major waste water facility upgrades that were completed in 2012.
This foresight by voters to improve their wastewater treatment operations played a significant role in Frulact's decision to select Rupert for their very first American operation."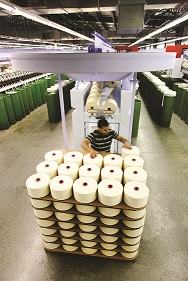 Gulf Coast Spinning Company LLC
Bunkie, Louisiana
Legacy industries around the country, such as textiles, have largely gone off shore, taking numerous jobs with them. But savvy developers in Louisiana have combined new technology along with ingrained regional textile expertise to spin gold for the community of Bunkie, Louisiana.
Through an aggressive investment in new cotton-spinning technology, Gulf Coast Spinning Company and its affiliated Lacassine, Louisiana, mill called Zagis USA, are restoring agribusiness manufacturing in a once-proud U.S. textile industry.
It began when Zagis opened a 128,000 square-foot, cotton-spinning mill in late 2009 in Lacassine, where the company employs 79.
The Gulf Coast Spinning investment in Bunkie represents the second phase of the project, with a $130 million capital investment that will push total investment in facilities and equipment to $150 million – twice the original announced investment of $75 million.
Together, the mills will create 386 new direct jobs and result in an estimated 1,040 new indirect jobs, for a total of more than 1,400 new jobs in Louisiana. Gulf Coast Spinning will begin construction of the new 500,000 square-foot mill in Bunkie in mid-2014. The new mill will be built on a 43-acre site in the Bunkie Industrial Park, where infrastructure improvements are under way.
When both mills are fully operational by the end of 2015, Gulf Coast Spinning and Zagis could consume approximately 20 percent of Louisiana's entire cotton crop of roughly 130,000 acres, a record-low level of cotton planting in 2013 that the presence of the mills will help stabilize. In addition to supporting Louisiana's farm producers, the mills will add value to cotton – that has been missing in the state – before the crop is exported as yarn to clothing manufacturers overseas.
"The continued investment in Louisiana represents our belief that this state has the critical infrastructure, energy and workforce advantages that will allow us to grow and prosper in the future," said Dan Feibus, CEO of the Gulf Coast Spinning Company. "With the great support at every point in the process – from civic leaders in Bunkie, Cleco and the Louisiana Department of Agriculture and Forestry – we have been fortunate to be able to work with LED and its world-class, business-savvy team. LED's commitment to rural economic development and its focus on helping existing businesses grow and prosper has been a critical help in making this a reality."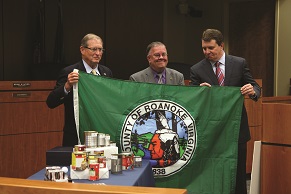 Ardagh Group
Roanoke County, Virginia
As they say, nothing happens in a vacuum. Economic development success stories can usually begin with a starting point, with a chain reaction following. In Roanoke County, Virginia, one of the starting points is Ardagh Group's $93.5 million metal packaging manufacturing plant. This project represents largest single manufacturing investment in Roanoke County's history.
It began when Ardagh Group, a Luxembourg-based global leader in glass and metal packaging solutions for most of the world's leading food, beverage and consumer brands, signed a long-term supply agreement with ConAgra, a major customer. This necessitated that the company add capacity in the eastern United States.
The company, with more than 100 facilities and 18,000 employees in 25 countries, produces 26.6 billion containers a year. To accommodate the new ConAgra business, it needed to open a new facility. Ardagh Group selected Roanoke County over a handful of other locations.
The company is completely renovating an existing, cavernous building to accommodate manufacturing of 4.5 million cans per day, which represents approximately five percent of the total U.S. food can market. It expects to add 96 jobs to the local economy.
"We looked at many sites for our expansion and the decision to establish a Roanoke County facility was driven by factors such as the business tax structure, cost of living, infrastructure, logistic advantages, proximity to our major customer and the availability of skilled labor," said James Willich, CEO of Ardagh's metal packaging business in the U.S. "We look forward to beginning operations by the third quarter of 2014."
The economic benefits don't stop there. As a result of Ardagh's new facility, Canline Systems, a manufacturer of conveyor systems, recently chose to locate in Roanoke County.
"This represents the largest single manufacturing investment in Roanoke County's history, and we anticipate even greater long-term investments from the company and its suppliers. We're delighted that Ardagh has the confidence to invest in our region and we look forward to assisting them in this transition," said Michael Altizer, who was chairman of the Roanoke County Board of Supervisors at the time of the announcement.
ProNova Solutions
Alcoa, Tennessee
One of the most promising and significant advances in cancer treatment is happening in Tennessee. In addition to saving lives, ProNova Solutions is making a serious impact on the Blount County, Tennessee, economy as well.
In February, 2013, ProNova Solutions announced the medical sciences company will locate a headquarters facility and research and commercialization laboratory at the Pellissippi Place technology research and development park in Alcoa, Tennessee. It represents an investment of more than $50 million and the creation of 525 new jobs.
ProNova will construct two facilities on 26 acres in phases over the next few years. The first phase consists of a 30,000 square-foot, two-story office and research building with a 40,000 square-foot assembly and test area initially supporting 35 employees and growing to 110 by 2015. Phase two adds a 120,000 square-foot, two-story building and ultimately 525 jobs.
ProNova, in coordination with Provision Health Alliance in Knoxville, is developing next-generation proton therapy technology to treat cancer. Proton therapy benefits include a significant decrease in tissue damage, decrease in debilitating side effects and a decrease in secondary cancers from unnecessary radiation exposure, which brings the potential for patient cost savings by decreasing these complications.
"This is an important milestone for ProNova Solutions that signifies not only the next step in the advancement of proton technology, but it's also an important investment in the Blount County community," said Dr. Terry Douglass, chairman of ProNova Solutions. "With the Provision Center for Proton Therapy located in Knoxville and now the ProNova site in Alcoa, this is truly a regional effort and one we hope will benefit not only the citizens of East Tennessee, but that it will bring the next innovation in cancer treatment to patients and physicians across the globe."
"Tennessee is a top 10 state when it comes to research and development expenditures, and we are focused on leveraging our state's extraordinary R&D assets, commercializing new technologies and growing innovative companies right here in the Volunteer State," said Economic and Community Development Commissioner Bill Hagerty.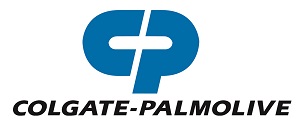 Colgate-Palmolive Company
Greenwood, South Carolina
Colgate-Palmolive's decision to invest a new production facility in Greenwood, South Carolina, is making a huge impact on a community that has experienced a series of economic blows during the height of the global recession. The most devastating was in 2007, when a local textile mill that once employed generations of South Carolinians closed its doors. 
Soaring unemployment and the falloff of the economy in Greenwood County, a district of almost 70,000 people, was the steepest in the country by two counts. According to an analysis of Census Bureau figures made public, Greenwood's poverty rate more than doubled to 24 percent from 2007 to 2010, the largest increase for any county in the nation. The recession's impact on Greenwood County was so dramatic that it made national news.
The town's economy will get a fresh start with the new $196 million Colgate-Palmolive facility that will bring in 300 new jobs. The plant will produce liquid hand soap for its Softsoap brand for the North American market, as well as deodorant for its Mennen Speed Stick brand for both domestic and global markets.
"We're pleased with the opportunity to locate our new operations in South Carolina," said Mike Corbo, vice president of Global Supply Chain for Colgate-Palmolive. "Greenwood County had a building that was a perfect fit for our needs, offers us a talented workforce and excellent market access. We appreciate all the support we've received from the state Department of Commerce and the South Carolina Coordinating Council for Economic Development, as well the Greenwood Partnership Alliance and Greenwood County."
The state's workforce, infrastructure, proximity to markets and access to the state's seaport facilities were all key factors in the decision for Colgate-Palmolive to locate in Greenwood County. Colgate-Palmolive jobs will aid Greenwood County's communities both directly and indirectly and will allow them to remain sustainable for years to come.
Custom Food Products LLC
Owingsville, Kentucky
In sparsely populated regions, such as Bath County, Kentucky, the addition of a new employer can make a significant impact on the entire economy.
Custom Food Products, a subsidiary of CTI Foods, will invest more than $44 million to expand its operations center in Owingsville, Bath County, Kentucky, with plans to create up to 200 full-time jobs in the Bluegrass State.
Custom Foods/CTI manufactures processed beef, pork, chicken, turkey, soups, sauces and tacos for packaged food manufacturers and foodservice chains in North and Central America. The Owingsville plant currently employs approximately 150 people. The expansion will bring the total number of employees at the Owingsville facility up to nearly 350, and will allow the company to expand its services to the East Coast market.
 "CTI has been seeking to expand its Central and East Coast manufacturing presence for several years. With the acquisition of Custom Food Products last year, our way to the future became clear," said Bobby Horowitz, president and CEO of CTI Foods. "As part of our investigation prior to purchasing Custom Food Products, we spent significant time in Owingsville and were very impressed with the attitude, skills and desire of current associates to make the business successful. After investigating several other options on the East Coast, it became clear to our management team that we wanted to significantly expand our operation in eastern Kentucky."
This project will generate approximately $3 million in annual payroll, translating into nearly $50,000 in occupational taxes collected annually, and will have a significant impact on the county's 10.1 percent unemployment rate. With a population of only 11,800 in the entire Bath County, these new jobs will make a significant impact on the local economy, with a ripple effect into increased opportunities for local businesses such as restaurants, gas stations and auto dealerships.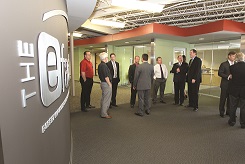 The eFactory
Springfield, Missouri
When one door closes, a smart community finds a way to open another one. In Springfield, Missouri, in 2008, the Willow Brook Foods plant shuttered and with it, 750 local employees lost their jobs.
In its place, Missouri State University redeveloped the former industrial plant as the Robert W. Plaster Center for Free Enterprise and Business Development. Of the facility's 120,000 square feet, 40,000 were devoted to The eFactory, a tech-oriented small business incubator that was designed to foster entrepreneurship and community development. The incubator expects to assist 450 business clients over the next five years.
The eFactory assists entrepreneurs in any stage of the business planning process up through the start-up phase. It offers offices, labs and manufacturing space to companies involved with manufacturing, medical device and health services, logistics and supply chain management and technology.
The eFactory's presence in Springfield has not only provided immediate economic benefits – within the first two months of opening, The eFactory created 33 new full-time jobs – it will also have a long-lasting impact on the Springfield business community. The incubator is projected to create 650 jobs and facilitate the investment of $30 million in small business over the next five years.
One recent company that The eFactory helped was CrowdIt, a crowd-funding site that touts facilitating the "New American Dream."
"Crowdfunding is an emerging trend to provide capital to businesses and we are excited to have CrowdIt located at The eFactory," said Allen Kunkel, associate vice president for economic development at Missouri State University. "The eFactory is a support system for entrepreneurs and big thinkers and we applaud CrowdIt's vision to help ordinary people fund their dreams through the power of the crowd. The facility is here to help in as many ways as possible and we look forward to CrowdIt's future successes."
Jason Graf, CEO and co-founder of CrowdIt, said, "The Incubator is a nucleus of energy and innovation and we will share our walls with some of Missouri's most creative individuals. I can't wait to see what big ideas come out of The eFactory over the next few years."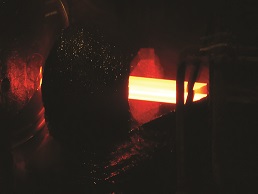 PTC Seamless Tube Corp.
Hopkinsville, Kentucky
When a company reuses and essentially recycles an existing facility, it not only reduces waste but reduces job loss as well.
In Hopkinsville, Kentucky, PTC Seamless Tube Corp., which produces seamless steel tubes for the energy industry, plans to invest more than $102 million to establish a manufacturing operation, creating 283 jobs with it. As part of this project, PTC will retrofit and expand its Hopkinsville facility, which will ultimately include approximately 256,000 square feet of building area. The project will involve the acquisition of property adjacent to the existing site, re-working the layout of the facility and the installation of manufacturing equipment.
Another subsidiary of PTC Seamless' parent company, PTC Group Holdings Corp., formerly operated a manufacturing facility at that location, producing tubular goods for the automotive industry. PTC Group Holdings Corp. was forced to shift its manufacturing closer to its customer base, and consequently decided to close its Hopkinsville facility.
PTC's renewed focus on Hopkinsville represents a shift in the company's operations from producing more traditional mechanical tubular products toward producing seamless steel tubes for the energy industry, such as oil country tubular goods (OCTGs), which include high-strength tube products used in oil and gas wells and certain other industrial applications.
"We are very pleased to be returning to Hopkinsville, where we have a long history of working with the community to create meaningful employment opportunities in manufacturing," said Peter Whiting, chairman, president and CEO of PTC Group Holdings Corp.
"I am thrilled that PTC Group Holdings Corp. is making a return to Hopkinsville's strong industrial community. PTC Seamless Tube's decision to retrofit its former Hopkinsville facility to accommodate the growing market for tubular goods also shows the value of businesses investing in Hopkinsville," said Senator Whitney Westerfield, of Hopkinsville. "As we continue to develop a skilled, educated workforce and strengthen public safety, Hopkinsville becomes an increasingly attractive place for businesses to call home."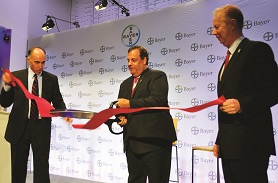 Bayer HealthCare
Whippany, New Jersey
Global healthcare giant, Bayer HealthCare, knows a thing or two about making lives better. Its move to Whippany, New Jersey, was one of them.
It wanted to consolidate its operations in Morristown, Montville and Wayne, New Jersey, and Tarrytown, New York, into one location, bringing all of its employees in those locations under one roof.
After considering a New York location and more than two years of searching, Bayer purchased the vacant, former Alcatel-Lucent campus in Whippany, with plans to move 2,400 employees into this new headquarters. Investing $50 million in capital and creating an additional 500 jobs, Bayer not only revitalized an empty facility, but kick-started the economy of the surrounding community. Bayer is now the largest employer in Whippany's Hanover Township. 
"Although the aim of this project is to bring our employees together in one location, this initiative is about growing together as well as building the brand and reputation of our company," said Marijn Dekkers, chairman, Bayer AG Group, Board of Management. "Whippany is our footprint on the East Coast now, as we invest further in the U.S."
"Bayer HealthCare is honored to now be a part of a community where we can continue to grow and thrive. We have a longstanding history of favorable results in research and development that has led to innovative products that make people's lives better," said Phil Blake, president, Bayer Corporation.
"New Jersey has a long and rich heritage as the hub of the pharmaceutical industry in the United States," added New Jersey Governor Chris Christie. "This new facility will provide a state-of-the-art workplace for more than 2,000 employees while promoting responsible, environmentally friendly policies and practices."
About the Author