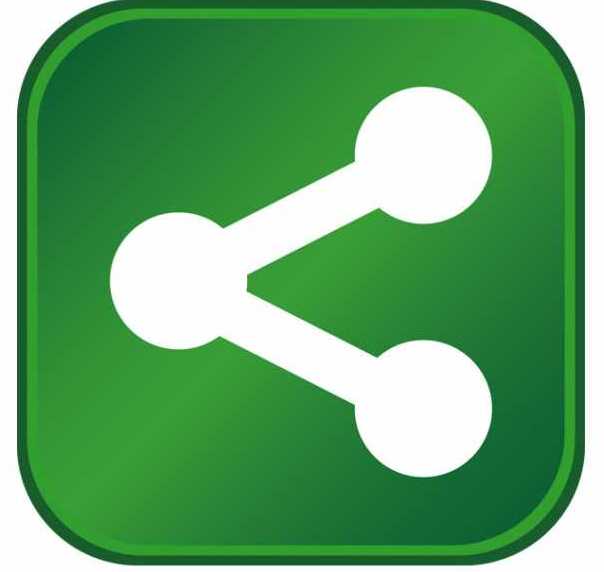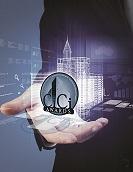 The Corporate Investment category of Trade & Industry Development's 9th Annual CiCi Awards recognizes 15 U.S. corporations that announced during the year 2013 capital investments for the construction of new facilities or major expansions to current operations that surpass the  dollar amount of other economic development capital investments announced in the United States in 2013.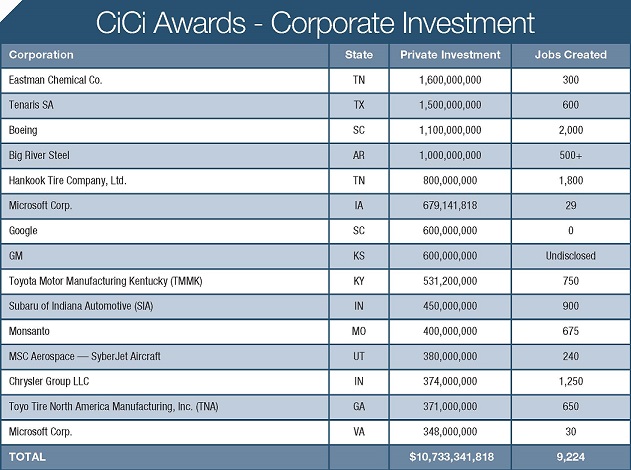 As the CiCi Awards Investment category reveals, the year 2013 welcomed 15 economic development projects with incredible capital investment amounts fueling them. In fact, the Investment category of the 9th Annual CiCi Awards highlights an impressive four capital investments for economic development totaling $1 billion or more.  Of the 15 companies recognized for a CiCi Award in the Investment category, the range of investment is from $348 million to $1.6 billion. A number of the investments build on previous investments in the same location, and for some of them, the 2013 investment commitment will bring the total investment by the company to $1 billion or more at that site or in that state.    
One of the many notable aspects of the corporate investments being recognized this year is the range of industries increasing their footprint and employee bases. There are steel companies, one of which is a steel mill and one a steel pipe company, a near total handful of well-known automakers, two quality tire companies, a biosciences company, two aircraft/aerospace manufacturers and a couple of technology companies — including one the world's most recognizable search engine companies plus one of the most recognized software companies in the world which is being recognized with two CiCi Awards for making two capital investments in two different states.
In some cases, the investments announced by these companies in 2013 will be transformational for several communities in the sense that they will actually establish those communities where their development will take place as industry-specific hubs, which in turn is expected to draw additional investment from similar business types and suppliers.    
Many of the investments are the largest ever made either by the company or the largest in the community where the development will take place. Also, it is exciting to see some foreign-based companies making very large capital investments in U.S. locations. And at a time when job creation is so critical to the U.S. economy, it is thrilling to see that so many of these large capital investments for facility and production development will also result in new hiring initiatives, sometimes very substantial new employee headcount and payroll and tax base additions.  
It is important to also draw attention to the role of economic and resource assistance provided by the state and/or local economic development entities in landing these huge investments in their communities. It behooves corporate site selectors charged with making location decisions in 2014 to note these incentives and all of the particulars of the deals described in the following pages and consider the fit of the locations highlighted to their own expansion, relocation and new facility aspirations.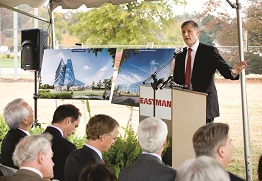 Eastman Chemical Company
Kingsport, Tennessee
It is referred to as "Project Inspire," and certainly a capital investment of $1.6 billion for the expansion of the nearly 100-year-old Tennessee company Eastman Chemical Company is nothing short of inspirational, to say the least. And to make it even sweeter, this project will enable the creation of 300 new jobs at Eastman. The investment will also allow the company to invest in new growth opportunities, safety and environmental projects, increased warehouse capacity, building renovations and expansion of its corporate campus.
At the time of the investment announcement, Tennessee Governor Bill Haslam said, "For nearly 100 years, Eastman has been crucial to the state's economy, growing into a global brand, and today's announcement means they will continue to grow right here where they started. This investment will bring hundreds of high-quality jobs to the state and I appreciate Eastman's continued investment in Tennessee."
Eastman is headquartered in Kingsport, Tennessee, and has approximately 7,000 employees – more than half of its total number of employees worldwide – in Northeast Tennessee, making it the region's largest employer.
"This represents a landmark capital investment that will modernize and expand our largest manufacturing site and corporate campus here in Kingsport," Eastman Chairman and CEO Jim Rogers said in a statement. "I can think of no better way to honor our long-term commitment to this site and surrounding community than through this very significant investment in our future." He also commented, "Eastman is proud to be making a significant investment in Tennessee. Project Inspire will allow us to remain a global leader and further expand our ability to provide solutions and build on our 100-year heritage of innovation. This multi-year project will culminate in Eastman's 100th anniversary in 2020."
It was reported that Tennessee would be providing funding for expansion of the corporate campus in addition to improvements in road infrastructure, plus the provision of a grant to address the need for advanced manufacturing training at Tennessee's Regional Center for Advanced Manufacturing located in Kingsport.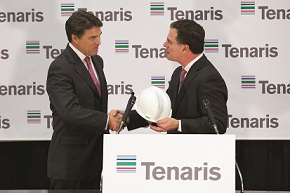 Tenaris SA
Bay City, Texas
People often return from trips out of town and exclaim that the experience was priceless. For Texas Governor Rick Perry, his economic development trip to Italy in 2012 will instead be remembered with a colossal monetary amount associated with it: $1.5 billion. No, that's not what the trip cost, but rather the amount to be invested by Tenaris SA, a global manufacturer of steel pipe products used for drilling in the energy industry, in a new facility in Bay City, Matagorda County, Texas, that is attributed to Governor Perry recruiting the company's leadership during that trip and also at the Formula 1 race in Austin.
The deal, announced by the Governor on February 15, 2013, is expected to create 600 new jobs with an average salary of $66,000 in Bay City, a rural area of Texas.
The one million square-foot facility will include a state-of-the-art seamless pipe mill, heat treatment and premium threading facilities. Once complete, the mill is expected to produce 600,000 tons of pipe annually.
Germán Curá, president of Tenaris North America, explained the company's motivation to spend over a billion dollars on this new facility in Texas. "We chose Texas and Matagorda County because of the strong business climate and its proximity to transportation hubs." He continued by saying that additional factors affecting the decision included "a skilled workforce and Houston, which is the epicenter of the energy industry and home of Tenaris' North American headquarters." 
The state provided $6 million through the Texas Enterprise Fund (TEF) to close the deal.
A deal of this magnitude is expected to have a nice ripple effect in attracting additional business to the area. Texas State Representative Dennis Bonnen said, "Tenaris' decision to locate its facility in Matagorda County has boundless positive implications for our local and state economies."
Texas State Senator Glenn Hegar concurred. He said, "Matagorda County will still be known as No. 1 in Christmas bird count, but now we can add a major steel pipe manufacturing facility to the list of reasons to live and work at the mouth of the Colorado River."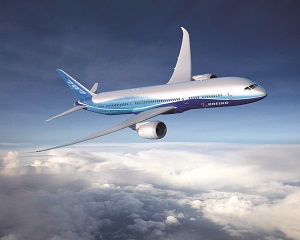 Boeing
North Charleston, South Carolina
When Boeing decided in 2013 that it needed more space to spread its wings to produce its 787 Dreamliner, it decided to do so right where it already felt at home in North Charleston, South Carolina. And clearly, Boeing envisions its wingspan as very large. In April 2013, it announced it would be investing an epic $1.1 billion to double its footprint in North Charleston on an additional 320 acres adjacent to its existing campus where it already employs 6,000 people and will add 2,000 more jobs with this investment. The expansion of facilities and staff is needed to keep up with demand for its commercial airliner, the Boeing 787 Dreamliner.
This is the biggest announcement made by Boeing since 2009.
The announcement has stirred excitement all around. Senate Finance Chairman Hugh Leatherman was quoted as saying, "Our state could very well become the aerospace hub when you bring all these suppliers in here to supply not only Boeing but possibly Airbus in Alabama." 
South Carolina Governor Nikki Haley commented, "Boeing is now a part of the fabric of South Carolina. So this is family and when family does well, we all get excited."
The State of South Carolina is providing $120 million in incentives to offset Boeing's upfront expansion costs, including the purchase of property. It is also providing Job Development Credits.
Boeing spokeswoman Candy Eslinger said, "We appreciate the strong support Boeing has received in South Carolina since we began expanding our presence and investments here just a few years ago. The South Carolina business environment is one of the things that attracted us here originally. We are proud of our partnership with the state and the mutual benefits we have achieved working together for the people of South Carolina, the customers who fly our airplanes and for Boeing."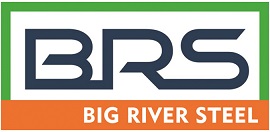 Big River Steel
Osceola, Arkansas
It makes a great deal of difference when a company's chief executive officer who also heads a group of investors backing his company's economic development project that entails a more than $1 billion investment has intimate knowledge of the area where the project will develop. That was the case when Big River Steel made the decision in January 2013 to build a new steel mill in Mississippi County, Arkansas, with an immense $1 billion price tag that will directly employ more than 500 people with average compensation of $75,000 a year.
John Correnti is the CEO of Big River Steel who found himself in that position. "Having lived in Arkansas for over 20 years and having been involved in building and operating two other world-class steel mills in the state, I know firsthand that the quality of the workforce in Arkansas is outstanding and well suited for the high-paying jobs we intend to create," he said. "Arkansas's geographic location in the heart of the markets we intend to serve, the state's well-developed transportation infrastructure as well as the availability of reliable electrical power and the 'can do attitude' of the government officials in Little Rock, Mississippi County and Osceola make Arkansas a great place for Big River Steel to make its investment." 
"The Big River Steel project will change the demographics of Mississippi County and Osceola in particular, now and for generations to come," said Osceola Mayor Dickie Kennemore. "It will continue to improve our economy and will positively impact all our citizens and every aspect of their lives and every entity in our community."  
The Governor of the State of Arkansas agreed. "A project of this scope will be a catalyst for job creation, investment and economic development beyond this one facility," Beebe said. "Building Big River Steel will mean up to 2,000 construction jobs, and it will help us recruit more supplier businesses and steel consumers to Northeast Arkansas."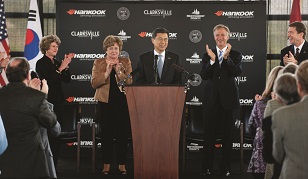 Hankook Tire Company, Ltd.
Clarksville, Tennessee
It's always welcome news when a company makes the decision to locate new operations in a community. It's positively thrilling when it's a Korean tire company that rolls out its plan to invest a whopping $800 million to locate its very first U.S. manufacturing facility and along with it 1,800 new jobs in your community. That was the case for the city of Clarksville located in Montgomery County, Tennessee, when Hankook Tire Company, Ltd., a worldwide manufacturer of superior-quality and high-performance radial tires, made that exact announcement on October 14, 2013 and its choice of the Clarksville Corporate Business Park for its U.S. manufacturing operations. 
"I want to thank Hankook Tire for its substantial investment in Tennessee and for the 1,800 jobs they'll create in Montgomery County," Tennessee Governor Bill Haslam said during the ceremony when the announcement was made. "The auto sector is a key industry cluster where Tennessee has a distinct advantage with more than 900 auto suppliers and manufacturers, and today's announcement reinforces our goal of becoming the No. 1 location in the Southeast for high-quality jobs."
Tennessee Economic and Community Development Commissioner Bill Hagerty didn't hold back his enthusiasm for the project and the capital investment intended by Hankook Tire, proclaiming it to be "a watershed moment for the state of Tennessee."
Incentives for the project included a combination of tax credits and infrastructure and job training grants, a training center, cultural assistance, tax abatement, road improvements and a Tennessee Valley Authority (TVA) grant.
Becoming the largest tenant at the Clarksville Corporate Business Park, Hankook Tire plans to build its facility on 469 acres over the next few years. Construction scheduled to commence in 2014 will result in a 1.5 million square-foot advanced manufacturing facility that will produce high-end performance tires.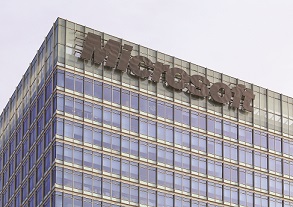 Microsoft Corporation
West Des Moines, Iowa
Everyone knows Microsoft Corporation, the global company that develops, manufactures, licenses and supports a range of software products for computing devices, is nothing less than a powerhouse. Now it has something new to add to its reputation. With its announcement on June 21, 2013 that it would be making a huge capital investment of $677.6 million for a massive data center expansion in West Des Moines, Iowa, it may also be credited as the force responsible for shifting the economy of the region. Formerly, the area was best known as a hub for insurance and financial services headquarters; however, the addition of Microsoft to a region where  Facebook and Google also have a significant presence with data centers nearby will establish West Des Moines as a technology hub. A prominent site selection consultant referred to Iowa's fortune in landing all three of these deals as the "holy grail of economic development."
If that distinction is not enough, city leaders revealed that Microsoft's June 2013 investment announcement represents the largest capital investment for economic development in Des Moines' history.
Microsoft has had a data center operation in West Des Moines since 2009 where it employs 50 people. The expansion announced in 2013 is expected to add another 29 full-time jobs. In addition, 200 new jobs are expected to enhance the local area during construction, which is due to be complete by 2015.
The expansion will feature a modular design so capacity can be quickly added and it will emphasize "green" emissions practices. 
Microsoft will be eligible for as much as $20 million in tax credits for this project. This includes $15 million in a sales and use tax refund that Microsoft can expect to receive during construction plus a $5 million investment tax credit when it completes the project. This incentive is icing on the cake to the attraction of the state's ample supply of land, superb access to high-speed fiber and the fact that natural disasters are very infrequent, all of which are highly desirable qualities for data center operations. The state's exemption from sales and use tax on equipment and computer purchases as well as on electricity makes it even more attractive to data center operations, making Microsoft's investment dollars a win for all involved.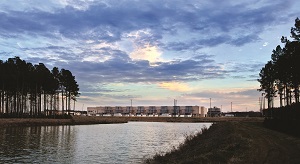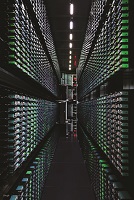 Google
Berkeley County, South Carolina
The company name Google is so synonymous with Internet search that it has come to be used as a verb commanding one to find information on the web; "just Google it." Clearly, if any company needs data centers, it's Google, so it is no surprise that it heavily invests its fortunes into facilities that securely store the information jewels that are the lifeblood of its existence.
On January 18, 2013, Google made the announcement during a groundbreaking ceremony at Mt. Holly Commerce Park in Berkeley County, South Carolina, that it would be investing an extraordinary $600 million at the data center site — its third data center announcement in South Carolina in six years, bringing its total investment in the state to over $1.2 billion.
Google's Data Center Operations Manager Eric Wages proclaimed at that ceremony that "when Google first announced plans to come to Berkeley County in 2007, we were attracted to not only the energy infrastructure, developable land and available workforce, but also the extraordinary team from the local community that made us feel welcome. Today's announcement is just a continuation of our investment in the state. Google is proud to call Berkeley County home."
Google's newest massive investment will undoubtedly produce superb data center facilities. Google operates some of the world's most efficient data centers – the company's facilities consume 50 percent less energy than the typical data center. In 2007, Google made a voluntary commitment to become carbon neutral, and to reach this goal the company strives for efficiency and sustainable business practices. At the Berkeley County site, Google is experimenting with ways to collect storm water and use it to cool the servers inside the data center.
Supplementing its monetary investments, Google also financially invests in supporting science and mathematics programs in the local schools. Since 2008, it has awarded more than $885,000 in grants to local schools and nonprofits. It also has helped implement a free, downtown Wi-Fi network in Goose Creek.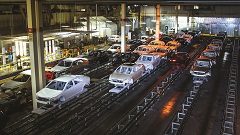 General Motors (GM)
Kansas City, Kansas
General Motors (GM) has made a roaring recovery from its decline a few years ago and is putting all its muscle into developments that will help it continue to rise again to glory as one of America's preeminent automotive manufacturers. In fact, in early January 2013, it announced it would invest $1.5 billion in North American facilities during that year. Just a few weeks later, it made the announcement that it would invest a hefty $600 million in the Fairfax Assembly and Stamping Plant in Kansas City, Kansas, clearly a substantial part of that $1.5 billion commitment. It is also one of GM's largest plant investments ever, and builds on nearly $2 billion invested in Fairfax in the last decade.
Construction at the 3.2 million square-foot plant is expected to take about two years to complete, increasing the footprint of the plant by about 15 percent to 3.7 million square feet. This includes construction of a new 450,000 square-foot paint shop, installation of a new stamping press and other upgrades. Vehicle production schedules will be unaffected by the construction, keeping the plant's three shifts of nearly 4,000 hourly and salaried employees on the job.
"General Motors is one of the largest employers in Kansas and Kansas City and this announcement plays an important role in continuing to grow the economy of Kansas," said Kansas Governor Sam Brownback. "We build great things in Kansas and GM's commitment means we will continue to do so for years to come."
"This major investment is a vote of confidence in the employees and leadership of this plant and will allow them to continue producing beautiful, world-class vehicles like the Chevrolet Malibu and Buick LaCrosse with the same quality workmanship that has defined the Fairfax complex for nearly 70 years," said GM Chairman and CEO Dan Akerson.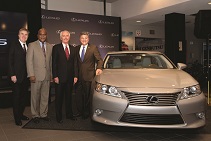 Toyota Motor Manufacturing Kentucky (TMMK)
Georgetown, Kentucky
Proving once again that Kentucky is a dynamo in the global auto industry, on April 19, 2013 Toyota Motor Manufacturing Kentucky (TMMK) announced it will invest a whopping total of $531,200 in its Georgetown, Kentucky, plant, along with news of a very exciting new manufacturing venture. To the delight of the community, Toyota said it will invest $360 million for its first-ever U.S. production site for the Lexus ES 350 model, the top-selling Lexus sedan in the world, to be established in Georgetown, Kentucky. As to the remainder of the investment announced, Toyota will invest an additional $171.2 million in other Georgetown plant refurbishments.
This investment is the second-largest ever made by Toyota in its Georgetown plant and the largest since the $800 million addition of Plant 2 in 1991, more than 20 years ago.
Thanks to these monumental investments, TMMK will produce about 50,000 Lexus vehicles a year starting in 2015. The expansion for Lexus will create 750 new jobs in the Commonwealth.
"Since its arrival here in 1986, the impact Toyota has had on Kentucky has been immeasurable, and the addition of Lexus production only adds to that enduring legacy," said Kentucky Governor Steve Beshear. "The numbers that jump out right away include the 750 jobs and the more than $530 million investment, but the establishment of production for the Lexus ES 350 will also afford Kentucky a tremendous opportunity to expand and strengthen its vast supplier base, creating even more growth potential in the future. Kentucky is proud of the confidence Toyota continues to demonstrate in our vibrant and skilled workforce as they prepare to make a vehicle model that, like them, has earned a reputation for high quality."
Governor Beshear's administration developed key legislation that allowed Toyota to evaluate the benefit of moving Lexus ES production to the Commonwealth. To secure Toyota's investment and job growth in Georgetown, the Kentucky Economic Development Finance Authority preliminarily approved the company for tax incentives up to $146.5 million through the Kentucky Jobs Retention Act.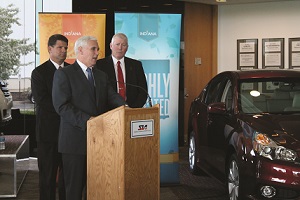 Subaru of Indiana Automotive (SIA)
Lafayette, Indiana
"Love: It's what makes a Subaru a Subaru." That's the advertising slogan Subaru used in 2013, and certainly that's what the town of Lafayette, Indiana, felt when it learned on May 8, 2013 that Subaru of Indiana Automotive (SIA), a subsidiary of Japan-based Fuji Heavy Industries, Ltd., would be expanding its operations to add the production of the Subaru Impreza, creating up to 900 new jobs by the end of 2016 and making a humongous capital investment — of between $400-$450 million — to do so.
This very substantial investment will allow SIA to expand the plant's production capacity by approximately 100,000 vehicles annually. This will include construction to grow SIA's total footprint on its 832-acre Lafayette campus by more than 500,000 square feet. The project will also involve the installation of new equipment, primarily in the paint and body assembly sections as well as changes to improve overall process flow.
More than 3,600 Hoosiers work at the company's Lafayette campus, with more than 600 workers added in the last four years alone. In 2012, more than half of all Subarus sold in North America were built at SIA. Subaru set its fourth consecutive year of record sales in the U.S. market in 2012.
"A lot of us can remember when it was first announced that Subaru was going to locate in Lafayette and what that would mean for our economy," said Lafayette Mayor Tony Roswarski when the 2013 investment was announced. "They have far exceeded any of our expectations. And today they will do that again with this announcement which is the largest in our and their history. We are privileged to be a partner with Subaru, their management here and in Japan and every associate on this momentous occasion. I couldn't be more pleased with their continued confidence in our community and look forward to our shared growth and prosperity."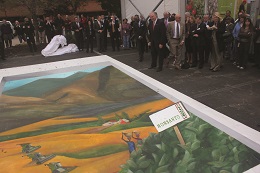 Monsanto
Chesterfield, Missouri
Missouri's strength in the bioscience industry sector received a significant boost when on April 23, 2013 Missouri Governor Jay Nixon announced a major economic development investment by Monsanto. Monsanto, a global industry leader in bioscience and sustainable agriculture, is investing more than $400 million in an expansion at its Chesterfield Village Research Center. The project will enable the creation of an estimated 675 new jobs over the next three years, as well as an estimated 700 construction jobs at peak construction.
Monsanto plans to add a new state-of-the-art research building, 36 new greenhouses and 250 additional laboratories, as well as additional plant growth chambers to facilitate development of its seed and trait pipeline. Greenhouses and plant growth chambers, which can be programmed to represent any climate around the world, are a critical component of Monsanto's research, offering Monsanto scientists an opportunity to observe and select only the best-performing seeds for in-ground testing.
Monsanto's expansion project earned the company the 2013 Governor's Business Project of the Year award for its continued commitment to invest and expand in Missouri and strengthening Missouri's position as a global leader in the biosciences.  
"In Missouri, we take great pride in our state's status as a leader in the biotechnology industry, and Monsanto's $400 million expansion in St. Louis will accelerate our state's continued growth in this area," Governor Nixon said.
Monsanto currently has 1,000 employees at its 1.5 million square-foot Chesterfield site, which already houses hundreds of laboratories, plant growth chambers and two acres of greenhouses. Construction and renovations are scheduled to be complete in 2017.
"This planned expansion will ensure that our researchers have the facilities they need to discover and develop the next generation of agricultural products," said Jerry Steiner, executive vice president, sustainability and corporate affairs at Monsanto. "It is through this research we can provide valuable tools for farmers who want multiple options that deliver yield sustainably.

MSC Aerospace — SyberJet Aircraft
Cedar City, Utah
When MSC Aerospace (MSC) and its subsidiaries Metalcraft Technologies (MTI) and SyberJet Aircraft (SJA) announced that MSC will commence a major expansion with an equally major capital investment in Southern Utah, the aerospace industry could not help taking notice. The firm's $380 million expansion of its current manufacturing plant in Cedar City throughout a 20-year agreement with Utah will create more manufacturing capabilities and bring the final assembly of the world's fastest corporate jet to rural Utah. 
MSC and its subsidiaries MTI and SJA will pay an estimated $127 million in new state tax revenue over the 20-year life of the project. The Governor's Office of Economic Development Board of Directors has approved a 20-year Economic Development Tax Increment Financing (EDTIF) post-performance refundable tax credit of $32 million for MTI and SJA, or 25 percent of the $127 million in new state tax revenues which will be collected by the state. Over the lifetime of the agreement, the company will pay over $1 billion in new state wages to 1,200 incented jobs. This level of investment is very rare in rural communities.
MTI is an AS 9100:2009 Rev C aircraft parts and aero-structures manufacturer. MTI fabricates, processes and assembles a variety of detail parts, sub-assemblies and related tooling using aluminum, titanium and stainless steel in accordance with customer prints and specifications. MTI's customers are proprietary aircraft producers (OEMs) that include Boeing, Bombardier's Learjet, General Electric, Gulfstream, Lockheed, Northrop Grumman, SyberJet, Vought and others.
SJA produces the world's fastest and longest-range seven-seat light business jet – the SyberJet SJ30. The SJ30 is single pilot FAA-certified jet with a top speed of Mach 0.83 (486 kts / 560 mph) and a 2,500 nautical mile range.
Utah's aerospace and defense economic cluster represents about 4.5 percent of all state wages and the average wage in this industry is roughly 90 percent higher than Utah's average annual wage.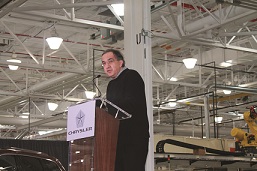 Chrysler Group LLC
Kokomo and Tipton, Indiana
The Chrysler Group LLC really put the pedal to the metal in 2013 when it revealed its capital investment commitment for expansion in Indiana, the Hoosier State. The company announced on February 28, 2013 its plan to invest a very impressive $374 million to expand its operations in north central Indiana, creating up to 1,250 new jobs by 2015.
This investment by Chrysler Group in Indiana has two parts. It will invest approximately $212 million to install additional tooling and equipment to produce eight- and nine-speed transmissions in three of its Kokomo plants, adding up to approximately 400 new jobs. In addition, it will acquire the former Getrag facility in Tipton, Indiana, and invest $162 million to establish an additional assembly site for the nine-speed transmission. The company will create up to 850 new positions as part of the project.
With this announcement, Chrysler Group has confirmed total investments of more than $1.6 billion in Kokomo for production of the eight- and nine-speed transmissions as well as various other process improvements at all four facilities in the area. The company currently employs more than 6,100 in Kokomo.
"Chrysler's future and the future of Kokomo and north central Indiana are tied together, and that future has never looked brighter," said Kokomo Mayor Greg Goodnight when the announcement was made. "Today's announcement is a product of the partnership Mr. Marchionne [Sergio Marchionne, chairman and chief executive officer of Chrysler Group] has developed with Chrysler and state and local officials to revitalize this company and it shows. It is seen on the factory floors and in the showrooms where sales of Chrysler automobiles outpace competitors."
Tipton Mayor Don Havens was equally pleased with Chrysler's investment decision, saying, "Tipton welcomes this Chrysler project and the attendant investment with enthusiasm and an appreciation for the economic development engine it promises to be."
Indiana Governor Mike Pence called Chrysler's investment "a landmark project" and said he believes it "marks another important step in the resurgence of the U.S. automotive industry."

Toyo Tire North America Manufacturing, Inc. (TNA)
White, Georgia
It's always exciting news when a Japan-based company choses to invest and grow in the United States. For Toyo Tire North America Manufacturing, Inc. (TNA) and White, Georgia, that's a feeling they have experienced since Toyo's first tire rolled off the line in White in 2006. Since then Toyo has more than doubled the size of the White facility through expansion projects and grown from 81 employees to more than 1,000 employees. But expansion news never grows old, especially when it carries with it an exceptionally large capital investment. Exhilaration was once again experienced on December 6, 2013 when TNA announced it will again expand its current facility, creating a total of 650 new jobs, this time investing $371 million into the project over the next four years.
The expansion of TNA will add 700,000 square feet to its current two million square-foot manufacturing plant by the end of 2017. At the same time, TNA will expand the warehousing footprint by 30 percent. These expansions will significantly increase the company's production and warehousing capacity to meet the growing demand within North America. Once completed, the expanded facility will continue to manufacture premium light truck and passenger car tires.
"We are proud to manufacture tires for North America, in North America," said Jim Hawk, president, Toyo Tire North America Manufacturing, Inc. "This plant and the people who work in it play an important role in supporting consumers and our dealers as the demand for our products continues to grow. This fourth expansion will help us answer that demand."
Steve Taylor, Bartow County sole commissioner, praised Toyo Tire's further expansion in Bartow County, saying, "They have been a great corporate partner for the community, having already created more than 1,000 jobs, and will soon have invested nearly $1 billion."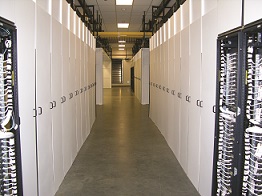 Microsoft Corporation
Mecklenburg County, Virginia
"Overjoyed." That's the sentiment expressed by Honorable Glenn E. Barbour, chairman, Mecklenburg County [Virginia] Board of Supervisors when he learned that Microsoft Corporation announced on January 30, 2013 plans to invest $348 million to expand its modular data center site in Mecklenburg County, Virginia. This is the third time Mecklenburg County has had the opportunity to rejoice over an incredible investment by Microsoft in its backyard. Microsoft's original Mecklenburg County project in 2010 involved an investment of up to $499 million. In 2011 the company invested an additional $150 million to expand the site. The project announced in 2013, therefore, represents the company's second expansion within 16 months and brings company capital investment to a total of nearly one billion dollars.
With its latest investment, Microsoft will build two additional facilities on its data center campus to increase capacity to serve its growing customer base and create 30 new jobs.
Virginia is one of the most active data center markets in the country and Microsoft's rapid development helps continue to establish it as an industry leader.
Virginia offers extremely competitive sales and use tax exemptions for large data center operations, including critical servers, routers, chillers, generators and enabling software.
Microsoft's original announcement in 2010 was transformational for Southern Virginia and with continued growth continually proves itself as an essential corporate partner to the region.
"The expansion of Microsoft Corporation bringing new jobs and investment to Mecklenburg County is especially good news in these tough economic times," said Delegate Tommy Wright, a member of the Virginia Tobacco Indemnification and Community Revitalization Commission that approved $2 million in Tobacco Region Opportunity Funds for the project. That was in addition to Virginia Governor McDonnell approval of a $200,000 grant from the Governor's Opportunity Fund to assist Mecklenburg County with the project. 
About the Author