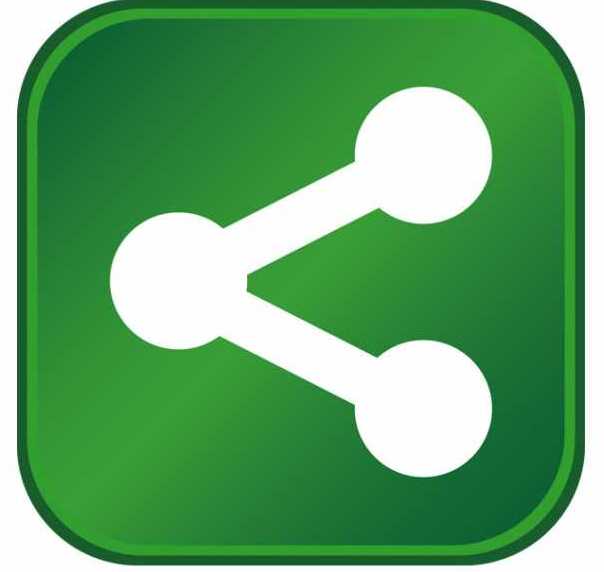 Whether it's nuts, beef, poultry, vegetables, grains, fruit or some other edible product a business may produce, there are some terrific locations in the U.S. that are ideal for their growth, and just as many that lend themselves to processing and packaging those sources of sustenance. With so many options, the choice for the location of a food/ag production center can be overwhelming. To help with that, the following information on some very choice areas of the country can aid in whittling down any business decision maker's short list.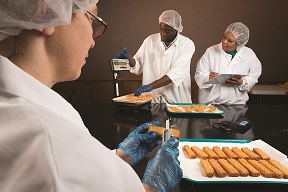 Bedford County, Virginia
Locate your business to Bedford County, Virginia, home to three top-quality business parks and a 63,000 square-foot food production facility now available in a Virginia Tobacco grant zone. With its prime location between the Roanoke and Lynchburg MSAs, there is access to a skilled and diverse workforce. In addition, Bedford County's tax rates are among the lowest in the Commonwealth of Virginia. The former Trident Seafoods facility, located in the Town of Bedford, has direct access to U.S. Highway 460 and is 131 miles west of Richmond, 180 miles southwest of Washington, D.C., and a short day's drive to New York City and Atlanta. This facility's 28-acre location within the Town qualifies it for several different local incentives including Enterprise Zone and New Market Tax Credit program incentives. This unique facility features:
9,475 square-feet office space

9,800 square-feet dry warehouse space

Additional 16,265 square feet of shipping dock, equipment rooms, maintenance shops, QA labs and more

Two production floors

Two storage freezers

IQF and spiral freezers

Ice (2) and ABC (4) machines

Water chillers (2)

20 tons of R&D CO2 capacity

94,500 pounds soy cooking oil capacity

12,000 pounds fuel oil capacity

Ample utilities including 69 KV of power and 12 KV backup -Propane tank onsite -FDA inspected and A+ BRC certified.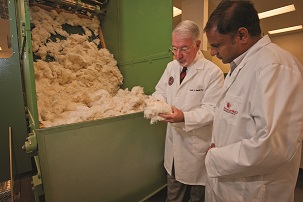 Lubbock, Texas
With a world-class university system, a high-quality operating environment, competitive cost for doing business and an integrated approach to addressing economic development and workforce issues, Lubbock, Texas, is a top place to do business. When it comes to agriculture and food production industries, Lubbock is a stand-out.
A major center for innovation and entrepreneurialism is located at Texas Tech University. In summer 2015, the university opened the doors to its state-of-the-art TTU Innovation Hub and Research Park. In February 2015, Texas Tech announced the park's first tenant, Chromatin, which is an ag-biotech company dedicated to uncovering solutions to some of the biggest global agriculture issues today. Other agricultural companies boasting a strong presence at Texas Tech and in Lubbock include Monsanto and Bayer CropScience — both of which create cutting-edge agricultural products for farmers across the country.
Along with a strong and continuously growing agricultural industry, Lubbock's food production presence is abundant. Various food production companies call Lubbock home, including Red River Commodities, Praters Foods, Inc. and Shearer's Snacks. In addition to these companies, the Lubbock Economic Development Alliance is facilitating interest from others across the country.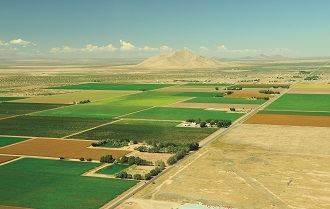 Luna County, New Mexico
Luna County is ripe for development of food processing and value-added products thanks to increasing yields, varieties of crops and efficient farm practices. According to the most recent U.S. Agriculture Census, farmers in Luna County have experienced increased profits and higher yields despite using fewer acres of land. Much of the county's pecans, grain, melons, onions and other produce are shipped out of state for processing because there are few food processing options locally. The largest chili processing plant in the world, operated by Mizkan Americas, is located in Luna County, but for the area's bounty of other agricultural products, a market has yet to be established that would allow for local processing. Aside from the plethora of land and labor available, the county is well situated with easy access to Interstate 10, multiple railways and Mexico to become a hub for growing, processing and shipping.  Additionally, the International Port of Entry's new commercial truck bypass means access to importing and exporting with Mexico has never been easier. The area's rich agricultural traditions, great weather and easy access to major transportation platforms provide a solid base for area farmers to continue increasing efficiency, yields and profits. With that base, Luna County seeks to continue developing food processing business opportunities with incentives for companies that wish to become part of the community and its agricultural legacy.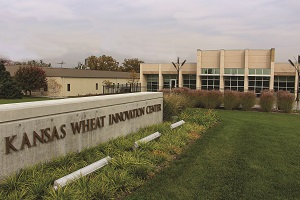 Manhattan, Kansas
Manhattan, Kansas, is a recognized leader in Global Food Systems applied research, and is part of the nationally recognized Animal Health Corridor which includes more than 125 animal health companies and 56 percent of total worldwide animal health, diagnostics and pet food sales. 
Manhattan is home to Kansas State University, a land grant research institution.  Presently more than 170 Kansas State University faculty are involved in food safety and security and animal health research, with projects tackling issues in plant health, animal nutrition, infectious disease and public health. The university's funding base for research annually exceeds $150 million.
Private agriculture/food production companies include Continental Mills, AIB, Heartland Plant Innovations, Tallgrass Brewery, Engrain and General Mills. The National Bio and Agro-Defense Facility (NBAF), a federal agriculture-based biosecurity research laboratory is currently under construction; the $1.25 billion project will solidify Manhattan as the global leader in agricultural research. Other assets include the Kansas Department of Agriculture headquarters and the USDA Center for Grain and Animal Research. 
Manhattan is located in the heart of the nation's food production belt with strong workforce talent that is knowledgeable and passionate about food production, both on the farm and in the production center. As a growing community located minutes from Interstate 70 and featuring commercial air service, Manhattan's convenient location helps food and agricultural businesses succeed.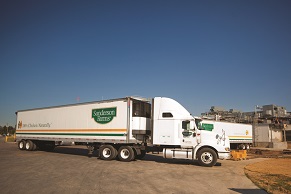 Mississippi
Globally recognized companies across a wide range of sectors are increasingly realizing the competitive advantages offered by a Mississippi location, including those in the agribusiness and food manufacturing industries. In fact, agribusiness and forestry is the state's No. 1 industry; in 2014, Mississippi had more than 37,300 farms covering 10.9 million acres. From catfish to cattle and from poultry to pecans, Mississippi's farms enable the state to compete successfully in agribusiness.
In 2014, Mars Food North America, producer of UNCLE BEN'S® and SEEDS OF CHANGE® products, announced a $31 million expansion at its Greenville, Mississippi, location. The project entailed the construction of a new state-of-the-art Research and Development Application Center to support innovations of the company's brands globally, as well as the expansion of its existing manufacturing operations.
Another agribusiness company that recently chose to invest in its Mississippi operations is Koch Foods, which announced in October 2015 it was expanding its Forest and Morton, Mississippi, locations. The project is a combined investment of $35 million and is creating more than 200 jobs.
These are just two of Mississippi's agribusiness successes. Leaders like Borden, Tyson, Sanderson Farms, Wayne Farms, Consolidated Catfish and many more call Mississippi home. Agribusiness and food manufacturing opportunities are abundant in Mississippi.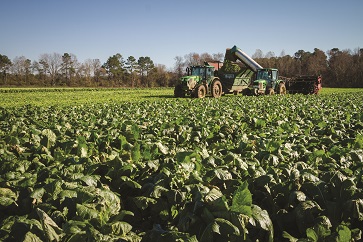 North Eastern Strategic Alliance (NESA), South Carolina
The North Eastern Strategic Alliance (NESA) region of South Carolina has great and storied heritage of agriculture and now the area is becoming known as one of the top locations for modern agribusiness-based projects in the southeast.
With more than 200 years of industry experience and 12,000 highly skilled agribusiness and food processing professionals working on 25 percent of the state's agricultural land, the NESA region plays a critical role in bringing products to consumers across the country. Thanks to state and local tax incentives, low operating costs, access to world-class infrastructure and a commitment to educate and train the next generation of agribusiness leaders, the NESA region is quickly expanding.
The region maintains one of the lowest corporate income tax rates in the southeast and offers a suite of generous corporate income tax credits, incentives and exemptions. Sales tax is even exempt on electricity and fuel – already some of the least-expensive rates at 20 percent below the national average — used in the manufacturing process, production machinery and equipment, raw materials and packaging materials.
The formula for the NESA region's success is simple: train the highest quality workers in the industry, continuously work to improve infrastructure and maintain policies to keep businesses' profits in their own hands.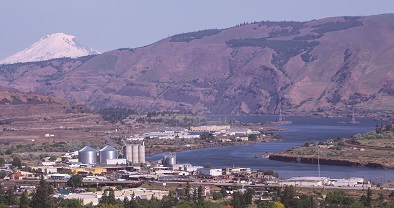 The Dalles, Oregon
At the heart of Pacific Northwest agriculture, The Dalles, Oregon, has a growing base of food and agricultural production. Included are small startups like Copa di Vino, a growing nationwide label; rapidly expanding PowderPure, an innovator in production of fruit and vegetable powders; and veteran Oregon Cherry Growers, producing fresh and ingredient fruit for some of the nation's most popular products.
The Columbia Gorge Industrial Center in The Dalles has state-certified, shovel-ready land available for new businesses in the field.
The Dalles also offers some of the lowest power rates in the Pacific Northwest, thanks to sustainable hydropower. A well-supplied, mountain-fed municipal water system and a workforce of more than 46,000 are also business assets.
Major north-south and east-west transportation routes intersect at The Dalles, making market delivery a snap.
The Dalles has tapped into Bonneville Power Administration's dark fiber to provide data speeds fast enough to meet the needs of Google, which recently expanded its data center there. Businesses that move there also can benefit from multiple business assistance and incentives that save time and money.
Located at the sunny east end of the magnificent Columbia River Gorge National Scenic Area, an unrivaled outdoor playground, The Dalles offers the benefits of a small-town lifestyle just 75 minutes from, Portland, one of America's most popular cities.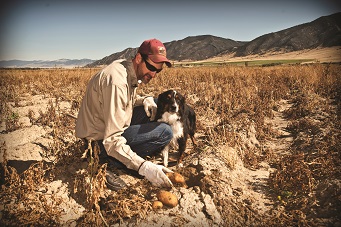 Southwestern Montana
Southwestern Montana is a great place to grow and process food for a number of reasons. This corner of the state offers readily available and affordable land and easy access to major freeways for distribution as well as great local markets. With Butte at its center and numerous small towns scattered throughout the region, there are many communities that grow and support food processing throughout the region.  Food processors that choose to operate in Southwestern Montana enjoy easy distribution access to all of the major population centers in Montana, established local distributors and easy access via truck and rail to the western states as well as Canada.
The region is home to a variety of world-class ag producers that currently ship their product out of state for processing, so the demand for processing is high. A variety of products are produced in the area including wheat and potatoes, a variety of greens, apples and many other crops in smaller scales. Among the other benefits of the region is the low cost of living, a readily available workforce and a regulatory climate that is pro-business.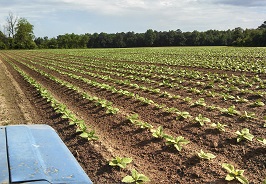 Springfield, Ohio
If you are hungry for opportunities to grow, then Greater Springfield, Ohio, is the place to be. Springfield is the home of some of the food industry's most well-known and well-respected companies from Dole and Reiter Dairy to Woeber's Mustard and Gordon Food Service. Their growth and leadership combined with industry-specific resources such as a STEM School focused specifically on bioscience, energy, environment and agriculture, an abundant and clean water supply and an efficient and easily accessible transportation system, Springfield, Ohio, is feeding people across the country and all over the world. In fact, Springfield has a 28 percent higher concentration of agribusiness and food processing industries than anywhere else in the United States. Located along Interstate 70 between Columbus and Dayton, Ohio, Springfield is within half a day's drive of key markets in the South, East and Midwest and eastern Canada. With easy access to Interstates 71 and 75, near two international airports and served by two major rail lines, Springfield is an ideal location to get products to market quickly and affordably. Greater Springfield attracts and nurtures growing businesses that rely on a unique mix of technology, resources, human capital, ideal location and business-friendly environment.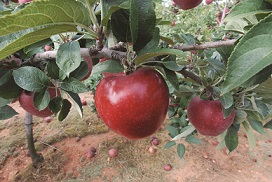 Wilkes County, Northwest North Carolina
Wilkes County is located in the regional center of Northwest North Carolina. It is bordered by eight contiguous counties, all within a 45-minute drive, providing an available workforce of 261,000 and total population of 550,000. The county consists of 760 square miles, 150 acres of which are used for agricultural and forestry purposes. Wilkes is the seventh-largest agriculture revenue producer of the state's 100 counties and is second in hay and broiler production, third in all cattle production and fifth in beef cattle production. The average annual rainfall is 49 inches with an average temperature of 56 degrees making it prime for agriculture endeavors.
The county is endowed with an unlimited supply of water from the Kerr Scott reservoir, a 6,200-foot ILS/DME airport and a 380-acre NC Certified Industrial Park. Wilkes County is served by the Highway 421 Expressway with access west to Boone/Blowing Rock and 20 minutes to the east is Interstate 77.
Wilkes is home to one of Tyson Foods' largest and most efficient poultry processing operations with employment of 2,200. In addition, there are 121 independently owned poultry farms in the county that provide broilers for processing. There are multiple cured ham operations in Wilkes County that supply fast food, convenience and chain operations. The Brushy Mountain range south of town offers a temperate climate zone for tree, small fruit and vegetables.
The InterFlex Group's North American division is headquartered in Wilkes and it produces flexible packaging for the food industry. WorldWide Protective Products in Wilkes manufactures protective gear and apparel for the food service industry.
About the Author