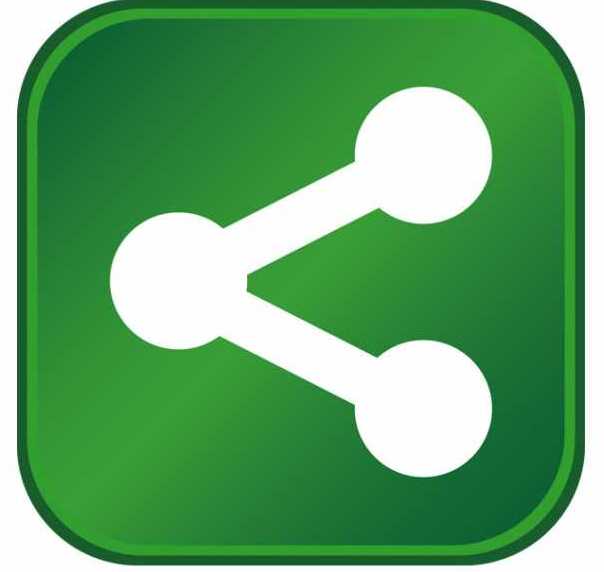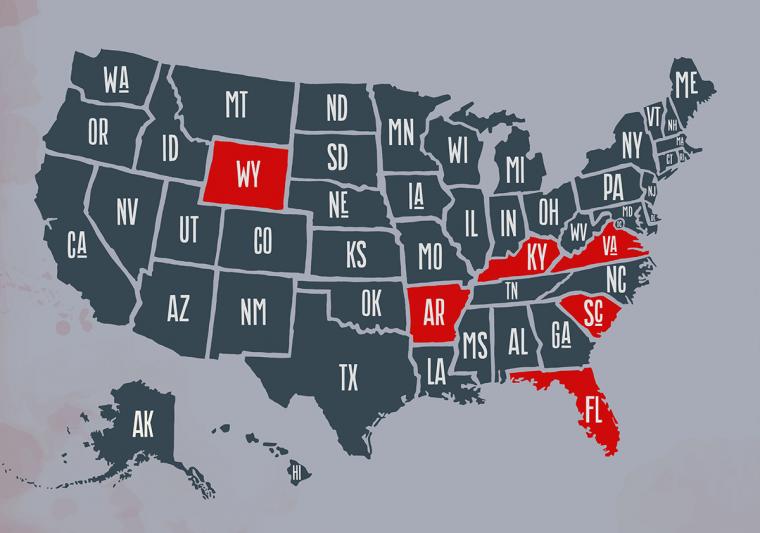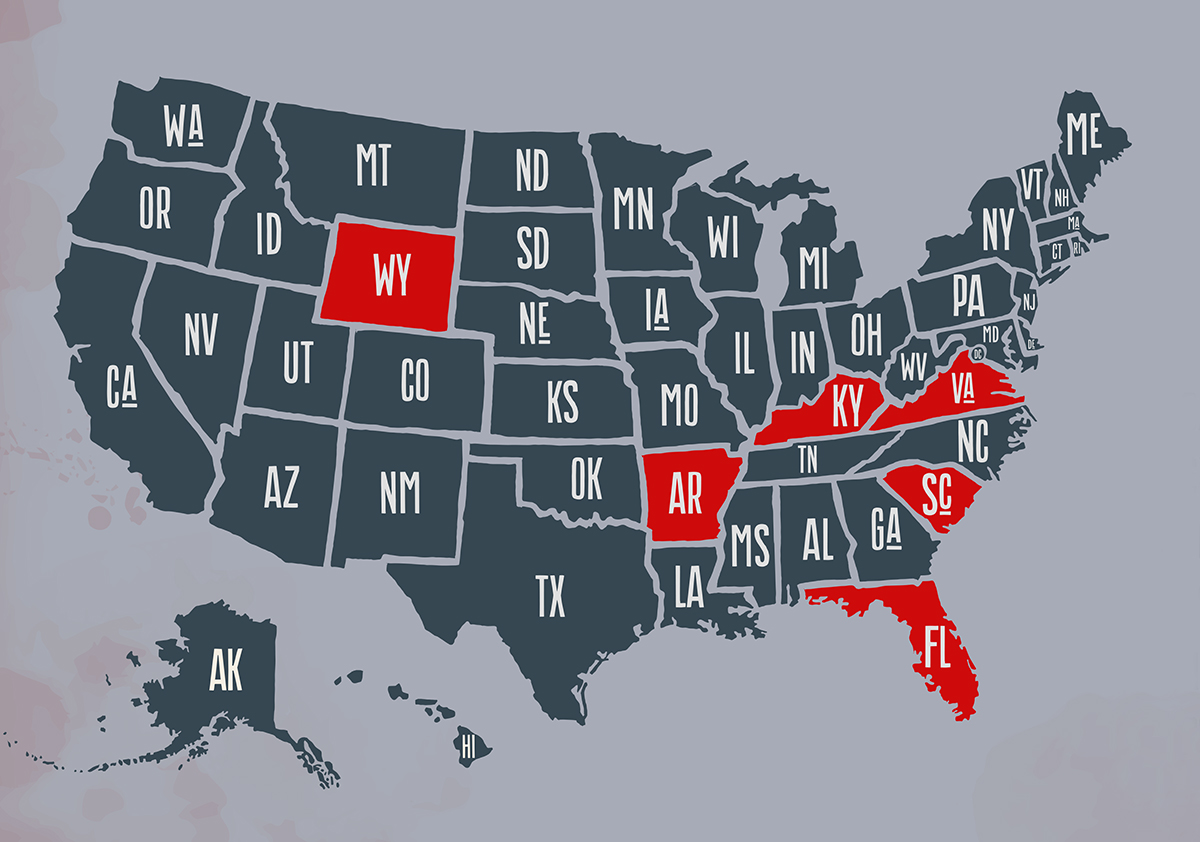 Every business aspires to find the best location for its prosperity and the preponderance of an unparalleled workforce. It's a no brainer. The challenge is that the parameters that define "the best" location aren't stagnant. Every year brings a new business climate of must-haves, and that means businesses need to continually explore new locations. The options are vast, but not all qualify as top sites. Following is an exclusive glimpse into American sites that may be the perfect fit for your business's location specifications.
Cape Coral, Florida
Ranked among the best places to live and do business — located in a tax-friendly state — Cape Coral is a prime location for small business owners considering a new launch, relocation or expansion.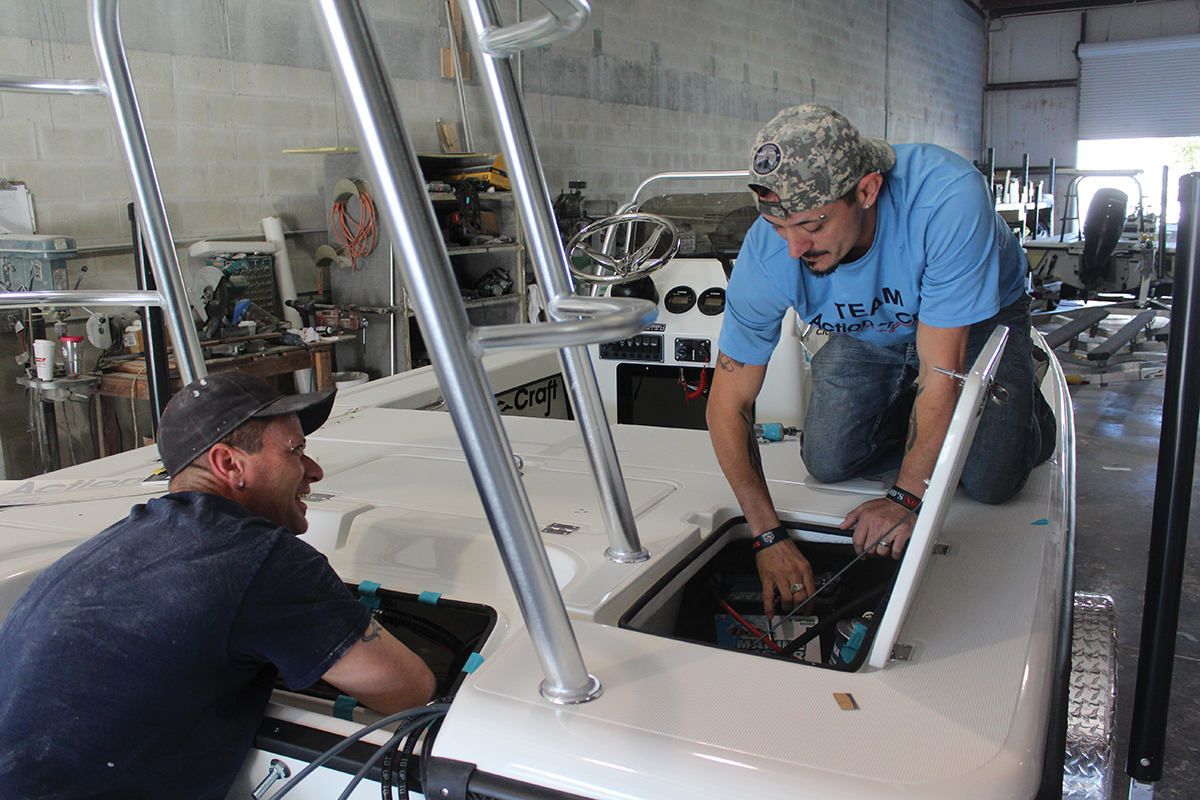 Cape Coral's ideal, year-round climate, diverse real estate offerings and competitive cost of living attract national attention. The Cape Coral Metro Area is experiencing a sharp growth trajectory in both jobs and population, ranking in the Top 10 fastest-growing in the nation. New mixed-use developments and investment zones are creating opportunities for new small businesses.
The city has a population of over 179,000 — a year-round customer base in need of professional services, healthcare, home maintenance and shopping, dining and artistic venues. Cape Coral's population swells from November through April, augmenting the local customer base.
Cape Coral is the largest city in Southwest Florida — and one of the most unique. The city is home to 400 miles of navigable canals and is surrounded by the Gulf of Mexico and the Caloosahatchee River. The city's natural amenities spur sectors such as recreation, tourism, marine and related manufacturers, distributors and retailers.
In addition, Cape Coral is a foodie and entertainment destination, with many hotspots and renowned establishments and community festivals that regularly draw thousands from throughout Southwest Florida.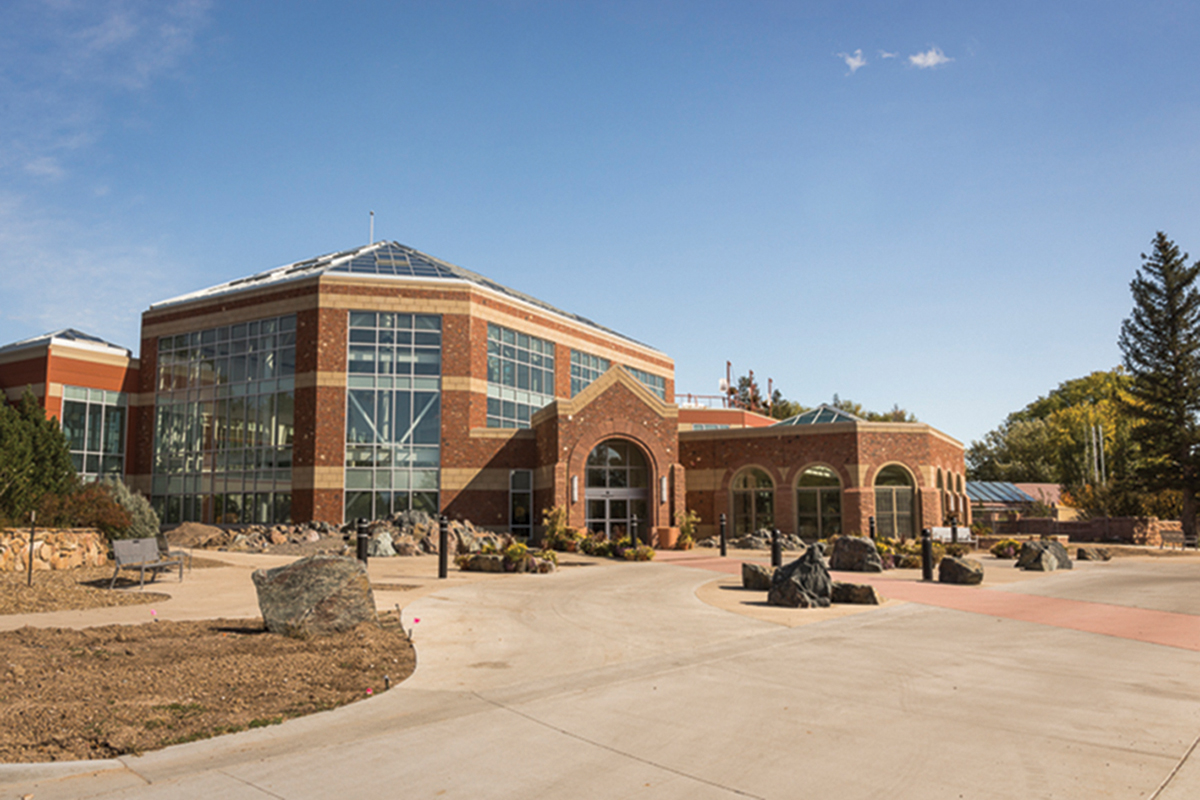 Cheyenne, Wyoming
At the northern end of the Rocky Mountain Front Range Urban Corridor, Cheyenne benefits from its position as Wyoming's Capitol as well as its proximity to the Front Range cities of Colorado. At the same time, Cheyenne enjoys an extraordinarily favorable tax and regulatory climate and excellent communication structure to include multiple long-haul fiber optic carriers with service up to 100 GB.
Cheyenne is also the home to FE Warren Air Force Base. Warren Air Force Base is a terrific source of an educated and disciplined workforce made up of current and retired military members. Wyoming is a right-to-work state with employer-friendly labor rates and laws.
Cheyenne has invested wisely and generously in quality of life initiatives. Without the major urban reconstruction and remediation costs of larger cities, Cheyenne can focus its resources on improvements for the future: a $1.46 million expansion to the Greater Cheyenne Greenway, a $16M Botanic Garden development, expanded parks, downtown historic districts, new schools and community college facilities.
Cheyenne is a location of choice partly because of its location — near the geographical and time center of the North American continent. Cheyenne manages a transportation triple play with the intersection of Interstates 80 and 25, two major railroads and Denver International Airport (DIA) 90 minutes away. With several shovel ready business parks, Cheyenne is one of the top sites for business relocation and startups.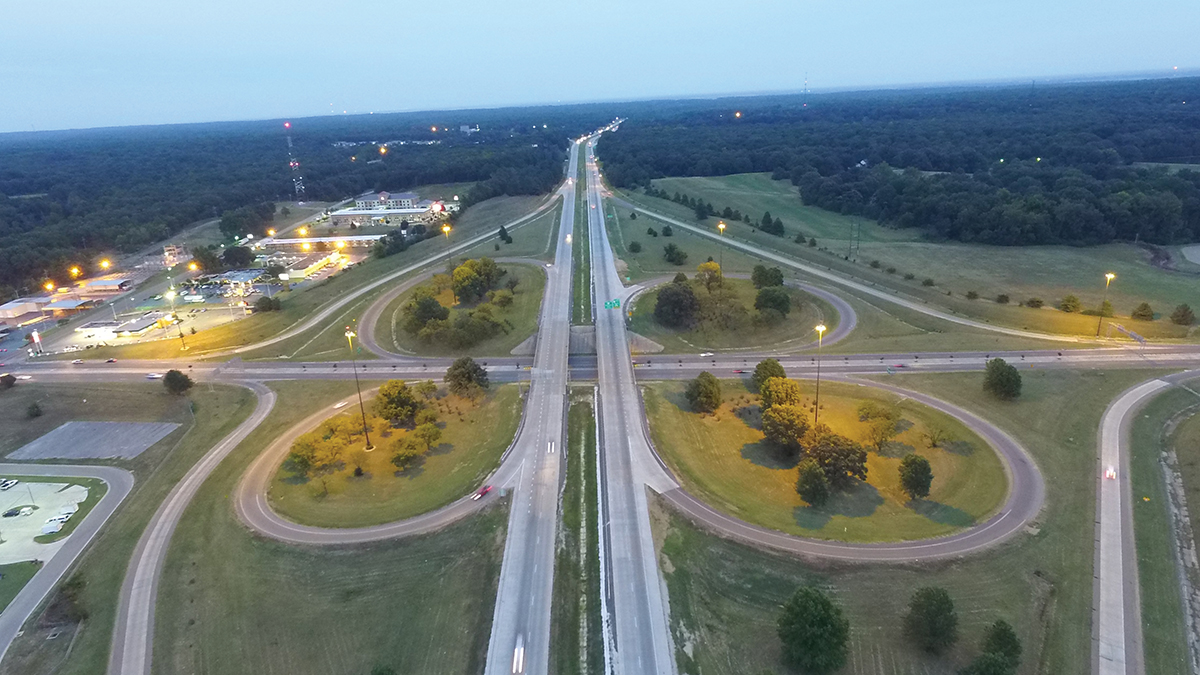 Forrest City, Arkansas
Forrest City, Arkansas, is defying the cold, hard facts that are driving many rural Southern communities into extinction. Despite high poverty, education levels that are lower than the U.S. average and an unemployment rate higher than the national average, it's working to build its industrial base and provide jobs for its residents and those of the surrounding region.
Forrest City's location along Interstate 40, about 45 minutes from Memphis and 90 minutes from Little Rock, along with its strong and varied industrial base, has kept it viable when many other towns have withered away. Major employers in the community include Boar's Head, which employs about 600 people; a federal correctional institution, which employs another 600 and several smaller manufacturing operations.
Construction is expected to start late this summer on the renovation of a shuttered Sanyo manufacturing plant, closed since the early 2000s, where a Chinese textile company, Shandong Ruyi Technology group, will hire 800 people and, at full production, spin 800,000 tons of Arkansas cotton into superfine yarn that will be exported to its knitting and weaving mills internationally.
"Our location is great, and we have good sites that are shovel ready in our Forrest City Industrial Park, right alongside the interstate," said Kay Brockwell, whose company, Future Focus Development Solutions serves as economic development consultant to the Forrest City Chamber of Commerce and the Forrest City Industrial Development Corp. Brockwell said. "With the addition of easily customizable workforce training resources at East Arkansas Community College, we can provide everything a business needs."
Mecklenburg County, Virginia
Mecklenburg County, Virginia, offers a 46-acre site is in the Roanoke River Regional Business Park. The site is cleared, graded and has all utilities to the site – ready for business. This site is located in a Virginia Enterprise Zone, which affords a business extra incentives. Best of all, the site is located strategically between Richmond, Virginia, and Raleigh, North Carolina, with excellent access to four-lane, interstate quality highways.
The business climate is diverse, which creates a good location environment. Mecklenburg County, Virginia, has several training institutions, specializing in manufacturing technology, healthcare and IT/computer-based courses. The area has seven business/industrial parks, all with available land and each with a graded pad ready to build on. Taxes are among the lowest in the state and land is very affordable.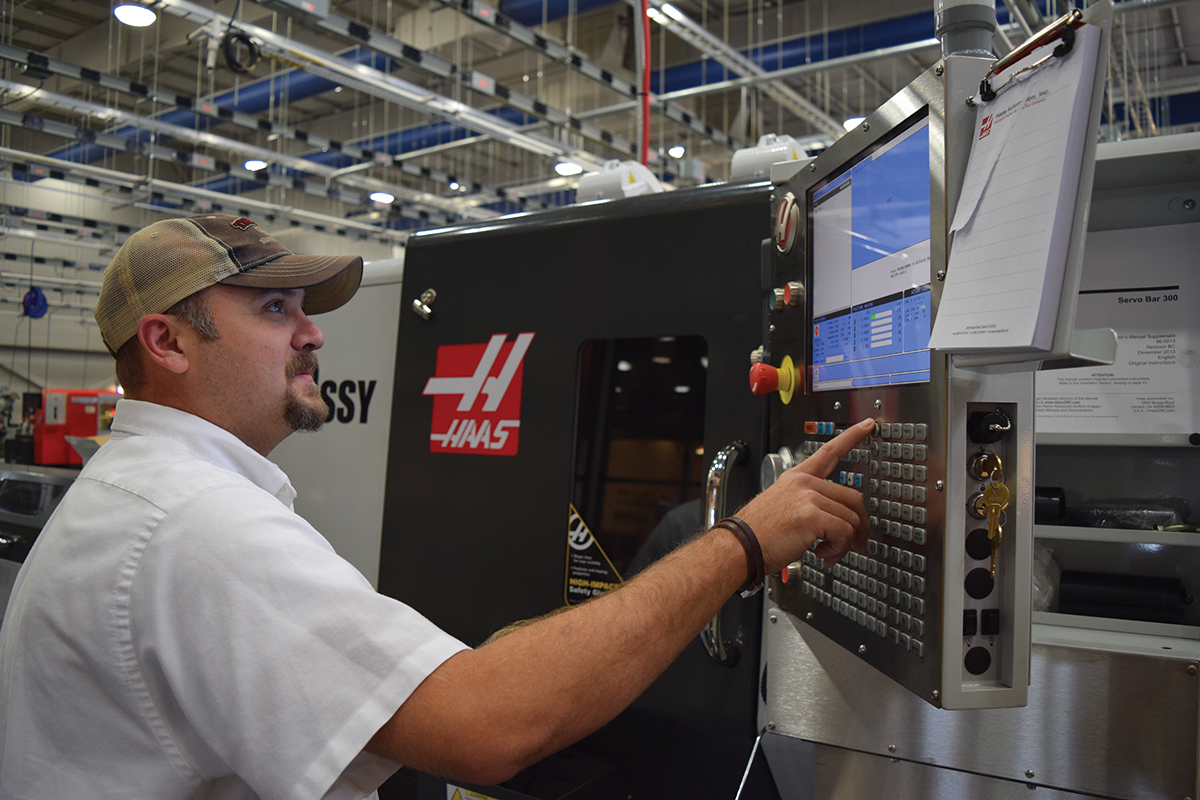 NESA Region of South Carolina
Companies across the nation struggle to find locations for manufacturing and distribution facilities due to increasingly high real estate costs along major logistics corridors and a lack of available workforce. With a workforce of nearly one million within an hour's drive of the region's center, a strategic location at the intersections of I-95 and I-20 and home to an inland port terminal and major CSX railyard, the NESA Region of South Carolina is a location that has proven to be successful for many companies.
Generations of manufacturing experience has led the region to develop the educational infrastructure needed to recruit and train a workforce for most any kind of manufacturing or warehousing operation. Major facilities for well-known companies like Honda, Otis Elevator, INA Schaeffler Group, Nestle Waters, Sonoco, Nucor, Wyman Gordon, AVM, Harbor Freight Tools, Mohawk, DSM and Nan Ya Plastics, and others dot the landscape and provide evidence that a quality workforce is supporting these companies.
A non-profit economic development group known as NESA provides a one-stop shop for site selection assistance, connection to workforce training and staffing services, connection to state and local incentives granting entities and other technical support services that companies would normally spend a lot of time attempting to find. Additionally, NESA maintains a comprehensive database of available industrial real estate and engineering due diligence documents to further expedite a site search.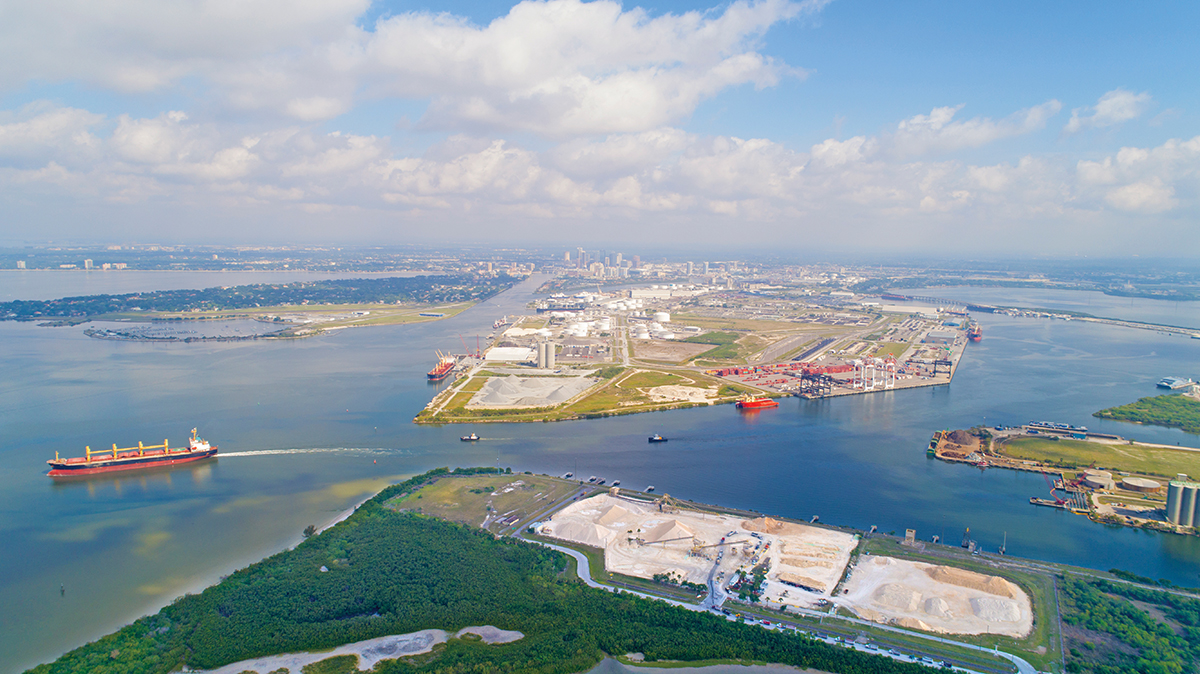 Port Tampa Bay, Florida
Port Tampa Bay is Florida's largest cargo tonnage port, servicing the fastest-growing region in Florida, along with key markets in Central and South America, Mexico and Asia via the Panama Canal. Port Tampa Bay is the closest full-service U.S. port to the expanded Panama Canal, and is strategically positioned for emerging opportunities in Cuba (formerly Port Tampa Bay's largest trading partner).
The West Central Florida market, normally referred to as the Tampa Bay/Orlando I-4 Corridor, includes the ever-expanding Tampa Bay and Orlando regions — the 10th-largest metropolitan area in the United States. This region is home to almost half of Florida's more than 20 million residents. In addition, the region welcomes more than one million tourists annually, resulting in a huge and expanding consumer market. The Tampa Bay/Orlando I-4 Corridor has the highest concentration of distribution centers in Florida, which is also one of the largest in the Southeastern U.S.
To serve this growing market, Port Tampa Bay and container terminal operator partner Ports America recently invested in new post-Panamax cranes and phased build-out plans to quadruple the size of this deepwater terminal as the business continues to grow. For the first six months of 2018, the Port has seen its container business increase by 65 percent. Another recent facility development was the opening of a new state-of-the-art on-dock refrigerated warehouse to serve the region's growing appetite for food and beverage products and the significant grocery retail presence in the I-4 Corridor region, as well as the rest of the State of Florida and the Southeastern United States.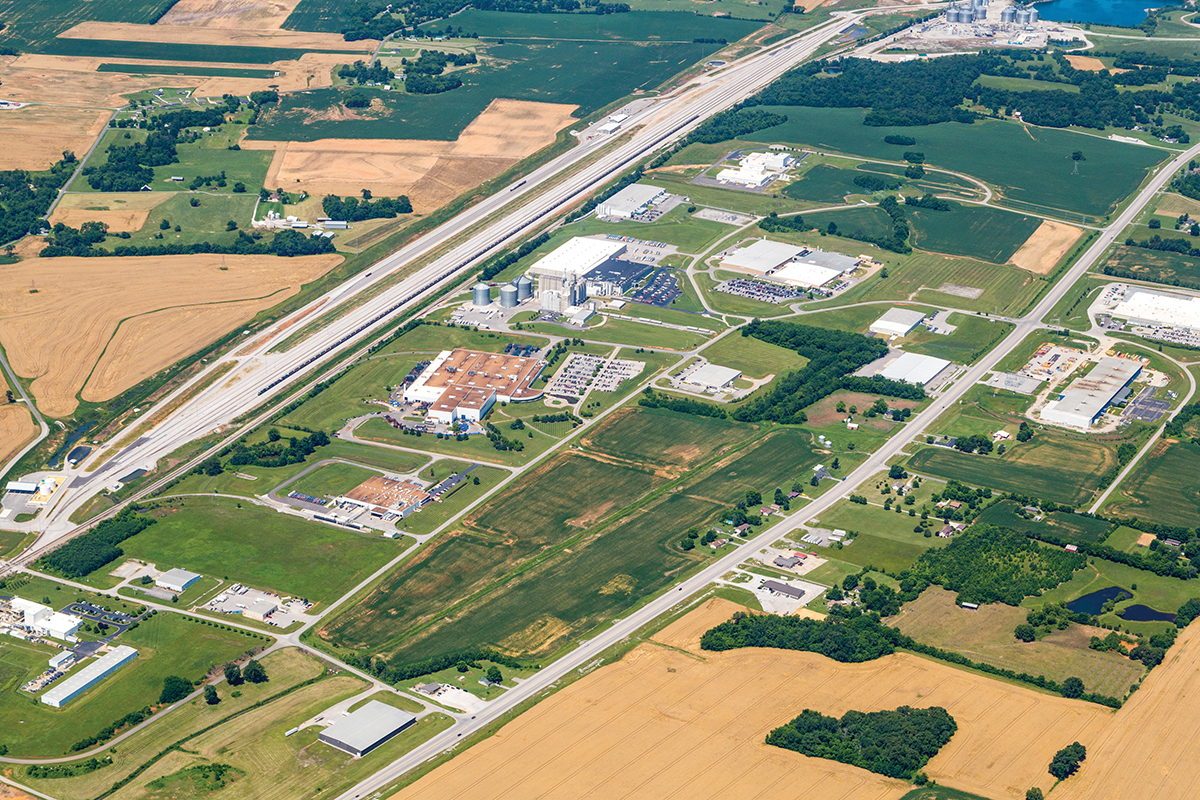 South Western Kentucky
The South Western Kentucky region of Christian, Todd and Trigg Counties is a great place to grow or expand a business. Its target markets include automotive, data centers, distribution, aerospace and defense and agricultural-related industries.
Within the region there are several attractive amenities it can offer from Interstates I-24 and I-169, four-lane divided highways, CSX rail, educational universities and a diverse industrial base. There are over 50 manufacturing facilities, 16 being international companies. The region pulls from Fort Campbell Army Base, which lends 400-600 soldiers per month into the workforce. The labor force, which includes 291,000 people across the metropolitan statistical area, commutes up to 1.5 hours to work in the region every day.
Having TVA power, along with other great utility partners make the area very attractive as well. Logistically, the region sits within a one day's drive of nearly 70 percent of the other states across the nation. The Nashville International Airport is just 60 miles southeast, which is a positive as well. Several incentive programs locally, statewide and through TVA help industries locate in the area. Between the Workforce Investment Board and Hopkinsville Community College, there are numerous training opportunities for employees. The rural setting in South Western Kentucky makes the quality of life enjoyable with Land Between the Lakes, low housing costs, low sales tax, greenway trails and close proximity to major markets. T&ID
About the Author