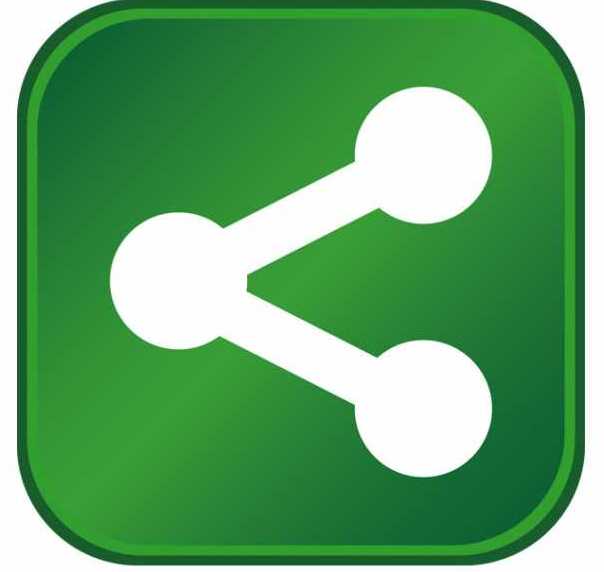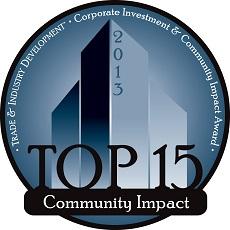 New and retained jobs, improved schools and local infrastructure improvements are just some of the many ways corporate economic development investments can make a huge impact on the communities in which they either expand or plant roots for the first time.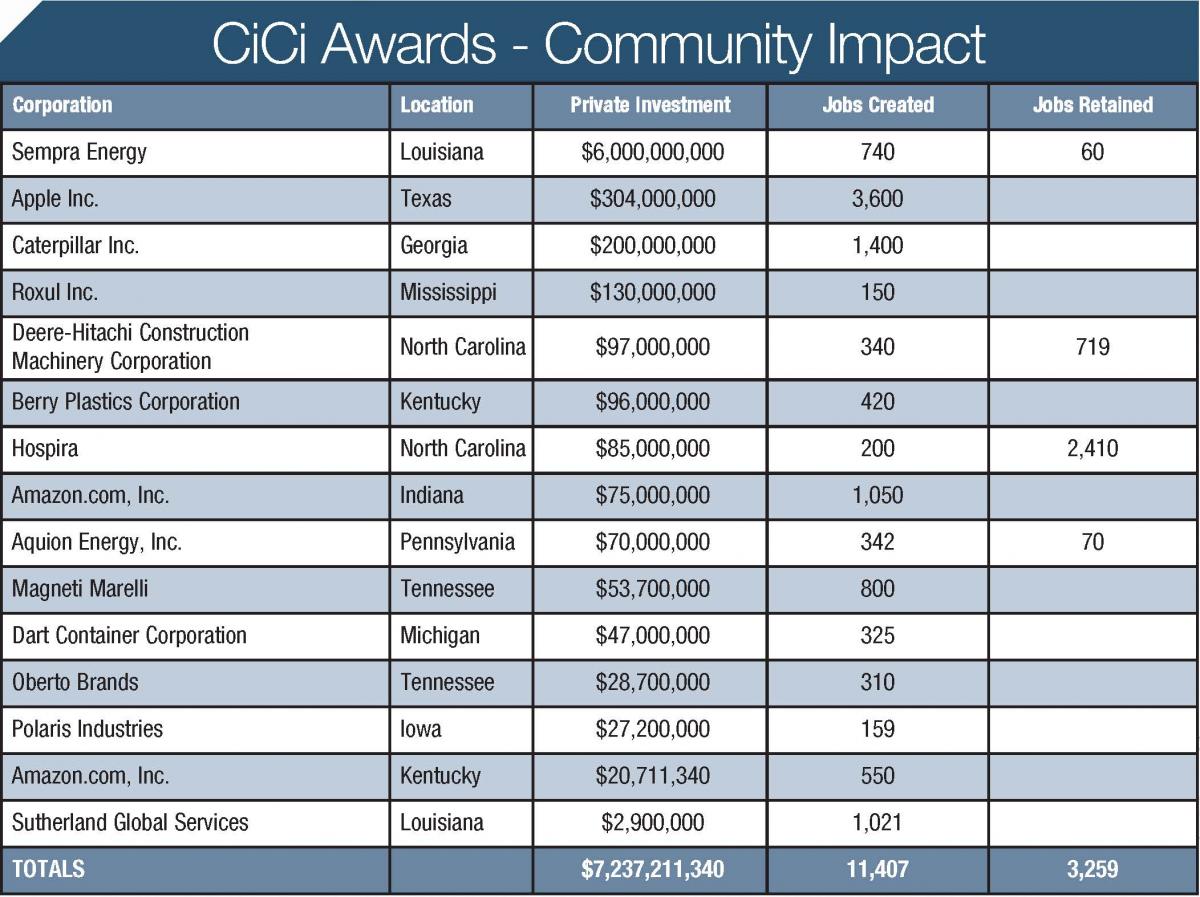 In many cases, when people outside of a community learn of a corporate development project, they are unaware of some of the extenuating circumstances that community has been facing, such as severe unemployment or loss of entire industry segments, that will be rejuvenated with the new business activity the company promises.
Sometimes the dollar amount of these corporate investments is not overwhelmingly large, but in perspective with the need of the community, the opportunities and potential they represent can be monumental.    
Recognizing this, the Community Impact category of Trade & Industry Development magazine's 8th Annual CiCi Awards program is dedicated to highlighting 15 North American companies that announced an economic development project during 2012 that in some extraordinary way will make a big difference to the community it has chosen for its development.  In addition, the Community Impact Awards give a nod to the projects' respective state and local economic development agencies as without their work to attract the development, the community may have been overlooked for the investment.
Every one of the recipients of the 8th Annual CiCi Awards, Community Impact category, has a great story to tell of how its development impacted the community in which it landed its project. As you read through the descriptions of these projects on the following pages, you'll find projects such as Amazon in Indiana, Roxul in Mississippi and Polaris in Iowa that brought new jobs to a community that had been hard hit with job losses, not to mention Deere-Hitachi that announced it largest expansion in its history, creating 340 new manufacturing jobs in an area that experienced a 45 percent decline in manufacturing jobs over a 10-year period.
You'll also learn about a community that was already experiencing an 11.9 percent unemployment rate that could have lost 2,400 jobs had one company decided to expand elsewhere.  Another company even came back to life, so to speak, having shuttered its doors a year before only to reopen and create 260 more jobs than it provided when it closed.
Impact can also be felt by the very commodity the company produces, as is the case for both Sempra Energy and Aquion Energy, Inc.
The CiCi Community Impact category also highlights several foreign-based companies that are investing in America, one of which reshored two years ago and is continuing its expansion.
Another thing you'll find impressive is that environmental concerns come into play in a couple of the projects where the company is either revitalizing an abandoned property or is actually producing an environmentally conscious product. 
Finally, you'll find some very recognizable corporate names in this category, which signifies continued innovation, progress and contribution among the nation's business giants.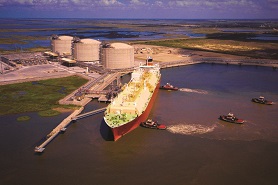 Sempra Energy
Hackberry, Louisiana
While normally the CiCi Awards shy away from energy announcements (for myriad reasons), the Sempra project in Louisiana announced on May 3, 2012 carries with it an impact that not only affects the state or region but the entire nation. With the recent development of technologies that allow for cost-effective methods for extracting natural gas, the U.S. has become a major player in energy development. While supplies of liquefied natural gas (LNG) in the U.S. have increased tremendously (thus driving the price down), worldwide demand has also increased. Unfortunately, there aren't many terminals in the U.S. designed for exportation (until recently terminals were designed for import only). Therefore, this Sempra project will open up the logistical avenues for exportation of LNG to the world. Impacts like these are game-changing in terms of the United States' ability to be a major energy supplier to the world – changing the paradigm that has existed for half a century.
At the local level, this project will have major impacts as well. First, this is not a small deal. In fact, Sempra Energy's LNG subsidiary will develop a $6 billion natural gas liquefaction export facility at the site of Sempra's existing Cameron LNG receiving terminal in Hackberry, Louisiana, that already employs 60. The new project will be designed to ship the natural gas abroad and will result in 130 new direct jobs that pay an average of $80,000 annually, plus an estimated 610 new indirect jobs.
Octavio M.C. Simoes, president of Sempra Energy's LNG operations, commented, "This project will bring extensive economic benefits to the region, the country and support the continued growth of our natural gas industries as well as international gas markets."
Louisiana Governor Bobby Jindal agreed, saying, "Sempra's decision to move forward in developing a new LNG export terminal in Louisiana is great news for our state and our people." He continued, "Facilities like this will help support thousands of jobs in the energy industry across our state and will ensure quality jobs for Louisiana families for years to come."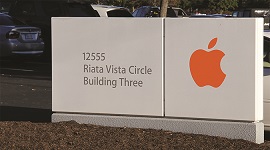 Apple Inc.
Austin, Texas
When Cupertino, California-based Apple Inc. makes an announcement of any kind, the world perks its ears, even if it's about its latest product iteration, which has come to be expected. But when Apple makes a U.S.-based economic development announcement, that's another story — its big news.
So on March 9, 2012 when Apple announced it would invest $304 million in a new campus in Austin, Texas, to handle it customer support, sales and accounting —one that would create more than 3,600 new jobs — everyone recognized this had major implications, especially given the fact that Apple is known to offshore parts of its business and that many major corporations in Apple's league often choose to offshore their back-office and customer care needs.
Couple that with the fact that this is one of the largest job-creating deals ever announced in Austin, and it's easy to see why this was immediately viewed as a gamer-changer for the city.
Brian Gildea, Austin's economic development manager, told Wired magazine, "To put it in perspective, prior to the Apple announcement, the largest single job creation from one project was 1,000."
Julie Huls, president of the Austin Technology Council, told Austin Business Journal just how much these jobs and the presence of Apple in Austin really means.  "I think it's a game-changer for the state of Texas and Austin," she said. She continued, "It's a scale-tipper for Austin to have an A-list company like Apple."
The new campus will more than double the size of Apple's workforce in Texas over the next decade.
In exchange for Apple's commitment to create these new jobs in Texas, the state has offered Apple an investment of $21 million over 10 years through the Texas Enterprise Fund (TEF). When completed, it will be one of the largest job-creation projects in TEF history, and one of the largest capital investments by a TEF recipient. The agreement was contingent upon the finalization of contracts and a local incentive agreement with the City of Austin and Travis County.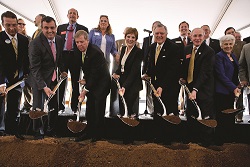 Caterpillar Inc.
Clarke and Oconee Counties, Georgia
Caterpillar Inc. made an announcement on February 17, 2012 that was nothing short of earth moving for the two Georgia counties of Clarke and Oconee. The company said it would build a new one-million-square-foot manufacturing facility that will be part of its Building Construction Products Division on more than 250 acres of a prominent industrial site, commonly known as the "Orkin Site," that spans Clarke and Oconee counties.
The highlight of the deal is that when fully operational, the plant will employ 1,400 people, the vast majority of whom will be hired from the local area, and the project will bring a total investment of $200 million to the state.
These staggering figures prompted Georgia Governor Nathan Deal to proclaim the project "a game-changer for Clarke, Oconee and surrounding counties throughout northeast Georgia."
Oconee County Chairman Melvin Davis was thrilled by the news, as well. "With this location, the company will become the largest private employer in Oconee County and an integral part of our community," Davis said.
The Atlanta Business Journal reported that Jeffrey Humphreys, director of the Selig Center for Economic Growth at the University of Georgia, said the project will have an economic impact of $1.4 billion, with $33 million in annual state and local tax revenue, and reported Caterpillar anticipates its suppliers will relocate 2,800 jobs to Georgia and surrounding states in addition to numerous construction jobs.
But the impact doesn't end with jobs and investment. With this project, Caterpillar is joining a growing number of manufacturers that are bringing their production to U.S. shores, in this case locating its production of small track-type tractors and mini hydraulic excavators from Sagami, Japan to Georgia.
Caterpillar is eligible for job tax credits and a project development grant totaling $45 million in addition to jobs training offered by the state under Georgia's Quick Start program. Athens-Clarke and Oconee incentives of more than $30 million over 20 years include tax abatements and infrastructure construction.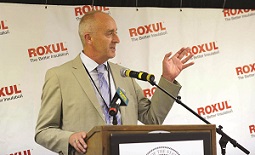 Roxul Inc.
Marshall County, Mississippi
Marshall County, Mississippi, is a Tier III county, meaning it is one of 28 counties in Mississippi with a combination of the highest unemployment rate and lowest per capita income.
In summer 2012, officials from Roxul, part of Denmark-based Rockwool International, announced plans to invest approximately $130 million to construct a manufacturing facility in Byhalia, Marshall County, Mississippi. The facility will be the company's first U.S. manufacturing plant and will create 150 highly skilled, technical jobs.
As a double impact, not only will this be Roxul's first U.S. plant, it will also be the first manufacturing facility to locate in the Chickasaw Trail Industrial Park.
With the arrival of the company to the area, the tax base will increase dramatically, benefitting public schools and upgrading police and fire protection. 
Additionally, Roxul, which is a leading manufacturer of stone wool insulation products, a fiber-based insulation made from natural stone and recycled content, has already proven to be a great corporate citizen, hiring Marshall County engineering and architectural planning firms and making a generous monetary donation to the local school system on the day of its announcement.
"Roxul is thrilled to be building its first manufacturing facility in the United States. We appreciate the warm welcome we have received from the State of Mississippi and look forward to becoming an active member of the community," said Trent Oglvie, president, Roxul Inc.
The Mississippi Development Authority (MDA) worked closely with company and local officials to help facilitate the project. The agency provided loan assistance through the Mississippi Industry Incentive Financing Revolving Fund for site preparation, as well as assistance for road improvements and workforce training. Additionally, Marshall County and the Appalachian Regional Commission provided assistance for infrastructure improvements.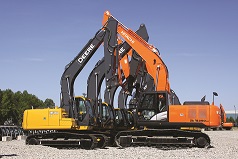 Deere‐Hitachi Construction Machinery Corporation
Forsyth County, North Carolina
Manufacturing is historically and today of great importance to the local economy of Forsyth County, North Carolina. Unfortunately, Forsyth County's well-known strengths in tobacco, textiles and furniture have been severely impacted with the decline of these traditional industries. In the last two decades, manufacturing employment in Forsyth County dropped from 32,303 in 1991 to 17,865 in 2011 — a 45 percent decline.
Hope for a turnaround in this situation came on October 5, 2012 when Deere‐Hitachi Construction Machinery Corporation, one of the largest manufacturers and distributors of excavators in the Americas that is a partnership between Hitachi Construction Machinery Co. Ltd. of Japan and Deere & Co. of Moline, Illinois, announced plans to invest more than $97 million to expand operations in its Kernersville, Forsyth County, North Carolina, facility. In addition, it said it would purchase 60 acres and open a second 330,000-square-foot plant.
Music to the ears of the community, the company said the project will also generate 340 new jobs by the end of 2016 in addition to retaining 719 jobs.
This is the largest expansion at one time in the company's history.
"This investment will have a significant positive impact on the State of North Carolina, providing additional employment opportunities for Deere‐Hitachi as well as many of our North Carolina‐based suppliers," noted, Al Seeba, chairman and CEO of Deere‐Hitachi.
It is a testament to the business appeal of North Carolina that Deere-Hitachi Construction Machinery Corporation decided to make this large investment on its soil as it was reported in Winston-Salem Journal that Japan and China were also considered for this expansion.
The company has been awarded a grant of up to $510,000 from the state's One North Carolina Fund and Forsyth County commissioners approved a more than $1 million incentives package, according to myfox8.com.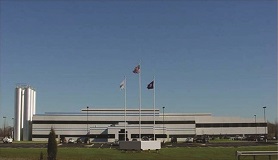 Berry Plastics Corporation
Madisonville, Kentucky
Everyone loves a comeback story, and that's the case with new life for Berry Plastics Corporation in Madisonville, Kentucky. On October 30, 2012, a little more than a year after the company announced it was closing its doors, the company announced the reopening of its Madisonville operation, along with the investment of $96 million in the plant and the creation of more than 400 full-time jobs.
When the company shuttered the facility as a result of a redistribution of production to its other manufacturing facilities, it had employed approximately 140.
The company plans to reconfigure its Madisonville operation to increase the company's production capacity, having an even greater impact on Kentucky and especially the Madisonville area.
The location of Berry Plastics in Madisonville will have a significant economic impact on the community and entire area. The initial employment of 420 plus the total investment projected by Berry of $96 million sets a significant milestone of being the largest industrial project announced in Hopkins County in the last 15 years.
Kentucky Governor Steve Beshear said, "As we know very well, that 420 isn't just a number. That represents 420 of our families — Kentucky families — who are going to be able to lay their heads down on their pillows at night feeling a lot more confident and secure …."
The direct jobs will generate a payroll in excess of $12,600,000 per year. These jobs will generate 816 indirect and induced jobs and an additional payroll of $20,367,360. State and local tax collections will increase by $14 million. The total value added to the economy will exceed $100 million.
Overall, Berry Plastics' economic impact to Madisonville, Hopkins County and all of Kentucky makes it one of the largest, most economically significant manufacturing location/expansions in 2012 in the area and state.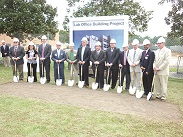 Hospira
Nash County, North Carolina
In a county that is experiencing an 11.9 percent unemployment rate, the loss of a business that employs approximately 2,400 people would be devastating.
That is what Nash County, North Carolina, faced had Hospira, the world's largest generic injectable pharmaceutical manufacturer, chosen to relocate when it came time to expand.
Instead, on August 27, 2012, the provider of injectable medicines and infusion technologies announced it would modernize and expand the capabilities of its current Rocky Mount operations in Nash County.
To top it off, the company plans to create 200 more jobs and make new capital investments for the construction, improvement, upfitting and equipping of existing and new facilities. The capital investment will be at least $85 million over the next three years and could grow to be up to $270 million over the next 10 years.
"This is great news for Nash County," said Representative Angela Bryant of Rocky Mount. "Hosprira's expansion is a testament to their success in Rocky Mount and their ability to thrive here."
The project was made possible in part by a $645,000 grant from the One North Carolina Fund. The state grant will be based on the company investing $85 million over the first three years of the project.
The Governor of North Carolina at the time of the announcement, Bev Perdue, said, "It's always great news when existing companies choose to invest new resources in our state. This announcement gives another shot in the arm to the North Carolina economy. "
Hospira contributes a great amount to the tax base of Nash County with a tax base of approximately $149 million. Salaries will vary by job function, with new positions including technical, supervisory, production and support roles. The average annual wage for the new jobs will be $51,780, plus benefits. The Nash County average annual wage is $34,112.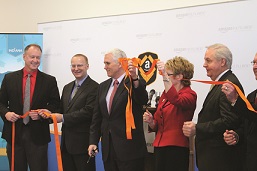 Amazon.com, Inc.
Jeffersonville, Indiana
Long-term job seekers know the debilitating feeling of futility when the realization hits that they have exhausted all sources of potential local employment to no avail. For many in the Jeffersonville, Indiana, area that ended when on March 27, 2012 one of the most well-known companies in the U.S., Amazon.com, Inc., announced plans to locate a new fulfillment center in Jeffersonville, Indiana, and its need to hire as many as 1,050 employees by 2015.
Jeffersonville Mayor Mike Moore told the news station WDRB that the jobs announcement by Amazon represented "a lot of good news for some local people around here looking for jobs for some time."
His observation was validated on July 11, 2012 when 1,300 people appeared at the job fair Amazon held in an effort to immediately hire 1,000 warehouse workers at the rate of $11 per hour, plus benefits, with plans to hire more at a later date.
One of those job seekers, Carolyn Deutsch, told WDRB that she was at the job fair because she had been out of work for a year and was finding it very difficult to find a new one. She was hoping Amazon would be the answer to her dire situation.
In addition to its Jeffersonville job creation, Amazon is investing $75 million in this project, in what will be its fifth fulfillment center in Indiana, bringing the company's total footprint in the state to more than four million square feet.
Not only will this deal help the state cement a position as a transportation, logistics and distribution hub, the state says Amazon's investment will have an incredibly positive impact on its economy.
Amazon's incentive to be sure it fills its announced job openings is the Indiana Economic Development Corporation's offer of  up to $2,000,000 in conditional tax credits and up to $300,000 in training grants based on the company's job creation plans. These tax credits are performance-based.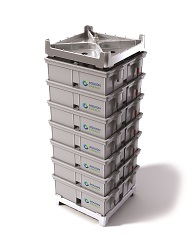 Aquion Energy, Inc.
Westmoreland County, Pennsylvania
The community of Westmoreland County, Pennsylvania, received news on February 20, 2012 that would impact it for the better on multiple levels and have a positive influence for years to come.  That was the day Aquion Energy, Inc., a developer and manufacturer of revolutionary Aqueous Hybrid ion (sodium ion) batteries and energy storage systems, announced it had chosen Westmoreland County as the site for its first full-scale manufacturing facility.
First, the development of Aquion as a full-scale manufacturer brings the pride of producing a "home-grown" new technology that was spawned at one of Pennsylvania's leading universities, Carnegie Mellon University.
Second, Aquion's business model represents a promising and transformative energy-related technology that will make wind and solar power generation more efficient. Aquion's unique technologies and products have been specifically developed to meet the demanding requirements of both small and large-scale energy storage applications
Third, and of great impact to the community, Aquion expects to create over 400 high-tech manufacturing jobs at this new facility by the end of 2015. It is a prime example of how the economy in the emergent energy sector can grow by supporting locally trained talent.
"What started out as a concept at Carnegie Mellon is now growing into a large-scale manufacturing operation that will create hundreds of new jobs in the region," said Pennsylvania Governor Tom Corbett.
Finally, Aquion is lessening its carbon footprint by leasing space within a large existing facility in the borough of New Stanton from the Regional Industrial Development Corporation of Southwestern Pennsylvania (RIDC).  RIDC President Don Smith, Jr. remarked, "This major investment is a key step in expanding high-quality manufacturing jobs in our region."
Aquion has been supported to date with funding from Kleiner Perkins Caufield & Byers, Foundation Capital, Advanced Technology Ventures and the U.S. Department of Energy. Aquion was assisted in its factory site selection process by Greenville, South Carolina-based consultants McCallum Sweeney.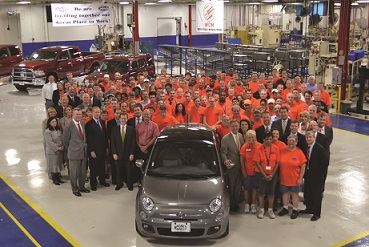 Magneti Marelli
Giles County, Tennessee
For a location in need of good jobs, the infusion of 800 stable automotive-related positions is an answer to many wishes. And making it even sweeter, the jobs are the result of an Italian company investing in the U.S.
This is the story of Magneti Marelli, a top global automotive systems and components supplier with its base in Italy that announced on June 14, 2012 it will set up a new automotive lighting operation at the company's existing U.S. facility in Pulaski, Tennessee, that will create 800 jobs.
"What a great day for the citizens of Giles County," Janet Vanzant, county executive, said. "Today's good news means jobs, and that is always good. Magneti Marelli has been a great corporate citizen for several years, and we all welcome this expansion."
Agreeing with Vanzant, Community Development Commissioner Bill Hagerty commented, "The creation of these new jobs will have a large impact on the residents of this area."
In addition to the 800 new jobs, Magneti Marelli is investing $53.7 million for the creation of its lighting operation in Giles County.
"What a wonderful day in Pulaski," Pulaski Mayor Pat Ford said. "Magneti Marelli's announcement today has to be the biggest economic development project in the history of Pulaski and the jobs that will be created are sorely needed."
Pulaski is not alone. The impact of this investment will be wide-felt in Tennessee.
"[This] announcement is good news for Giles County, but this project is going to have a very positive impact throughout all of southern middle Tennessee," Dan Speer, executive director, Pulaski-Giles County Economic Development Council, said. "A great deal of hard work and cooperation went in to this project, and I would like to thank Governor Haslam, Commissioner Hagerty, along with the entire Community Development staff, TVA and the local Workforce Development Board."
Incentives for the project included a combination of tax credits and infrastructure and job training grants on the state and local levels. 

Dart Container Corporation
Mason, Michigan
Corporate acquisitions can be detrimental to a location when one of the parties leaves the area. In the state of Michigan, the decision by Dart Container Corporation when it acquired Illinois-based Solo Cup Company to not only stay in the state, but to invest $47 million for a campus in the city of Mason to accommodate 325 new employees, the impact on the community was nothing short of tremendous.
Dart, a "home-grown" manufacturer of food-service packaging products, plans to build a new 110,000-square-foot corporate headquarters building and 500,000-square-foot warehouse facility as well as to expand existing buildings on its Alaiedon Township campus to integrate Solo Cup corporate and administrative operations into its Mason location in Michigan.
The employment growth will be fueled both by the relocation of some Solo Cup Company staff from the Chicago area to Mason and new jobs that will be available to Michigan residents.
Michigan Governor Rick Snyder remarked that this deal reflects the strength of the state of Michigan when it comes to economic development.  "Dart's decision to invest and add jobs here is economic gardening in action," he said.
"We are excited about expanding employment opportunities on our Mason campus, where our founders launched our company more than 50 years ago," said Dart Executive Vice President and General Counsel James Lammers. "We are thrilled that the growth of our company will create hundreds of new administrative, engineering, technology and skilled trade jobs in the state."   
The company will receive a $3 million performance-based grant from the Michigan Business Development Program as well as a 12-year property tax abatement valued at $5.2 million from Alaiedon Township.
To receive the state grant, Dart had to demonstrate a need for funding based on a cost disadvantage for Michigan over the competing site of Lake Forest, Illinois.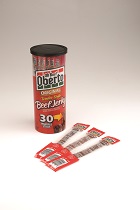 Oberto Brands
Nashville, Tennessee
Oberto Brands, a national leader in the meat snacks category and maker of the popular Oh Boy, Oberto! jerky line, announced on November 14, 2012 its plans to open a new production facility in Nashville, Tennessee, in the first half of 2013, bringing hundreds of jobs to the area — 310, to be specific.
That in and of itself is something to laud and something that will greatly impact the residents in this Tennessee area. What is equally noteworthy is that this represents continued U.S. expansion for the company that reshored its food processing production from Brazil in 2010, creating nearly 300 U.S. jobs.
This new facility will help continue to ensure that, unlike many of the large meat snack producers, Oberto is perpetuating its commitment to Made in the USA it started in 2010 so that all of Oberto's U.S. products are created in the U.S. to guarantee only the highest quality and production standards, as well as to support the U.S. manufacturing industry.
The new facility will join Oberto's existing production facility at its headquarters in Kent, Washington. Tom Ennis, CEO of Oberto Brands, said, "We chose Nashville as the location for Oberto's new production facility because of its great business climate and incredible workforce."
While new to Oberto, the company is actually revitalizing an existing facility in Nashville, thus minimizing the company's carbon footprint. Nashville Mayor Karl Dean said, "I'm especially pleased that Oberto will be bringing an existing facility back to life. Filling vacant buildings in and around our urban core is important to the strength and future of our city."
The State of Tennessee ECD & L&WD, Tennessee Valley Authority, Nashville Area Chamber of Commerce, City of Nashville, Nashville/Davidson County Metro Council and CSX Transportation were involved in this project. Incentives for the project included a combination of tax credits and infrastructure and job training grants on the state and local levels.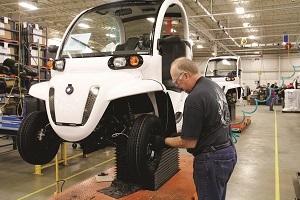 Polaris Industries
Spirit Lake and Milford, Iowa
Dickinson County, Iowa, was hit hard with significant job losses and plant closings during the recession, so two announcements of expansion and new development in one year by power-sports industry manufacturer Polaris Industries offered some needed healing to the community.
First, the company announced a $23.7 million expansion that would create 79 more jobs at its Spirit Lake facility that designs, manufactures and markets off-road vehicles, including all-terrain vehicles and the Polaris RANGER® side by side vehicles, snowmobiles, Victory and Indian motorcycles and on-road electric/hybrid powered vehicles.     
The Spirit Lake expansion will consist of a two-story approximately 40,000-square-foot building addition along with additional assembly capacity within the existing facility. It will also feature a new showroom and visitor's center.
This is a significant investment and the addition of more jobs will move Polaris to be the largest employer in Dickinson County and the second-largest employer in the four-county region. The Polaris plant is also at a very visible intersection in Spirit Lake and the physical expansion and improvements will be the front door to the community. The addition of a visitor's center will also bring more visitors to this significant tourist and manufacturing region of Iowa.
Also in 2012, Polaris announced it would again expand, this time in Milford, Iowa, and create an additional 80 jobs.
For this expansion, Polaris Industries executed a multi-year lease agreement with Klaussner Furnishings for its 365,000-square-foot manufacturing plant in Milford that was shut down the year before. Polaris will make an initial investment of about $2.5 million to upgrade the electrical system, dock doors, etc., and begin to add new manufacturing cells in early 2013. 
This project is a big boost to Milford where Klaussner Furnishings (formerly Stylekraft) was its largest employer and when it closed for good in August 2011 had employed as many as 1,400 in a community of 3,000. It also left over 500,000 square feet and 26 acres of manufacturing and distribution space empty.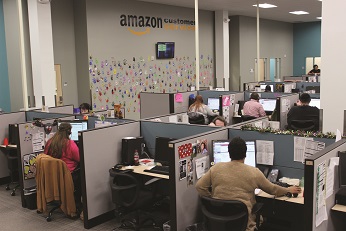 Amazon.com, Inc.
Winchester, Kentucky
The economy of Winchester, Kentucky, got a huge shot in the arm when on May 9, 2012 one of the business world's heaviest hitters and e-tail customer darling, Amazon.com, Inc., announced its plans to invest more than $20.7 million to open a new 70,000-square-foot customer service facility that will create more than 550 full-time and 600 seasonal jobs in the Commonwealth by 2017.
The combination of the investment and job creation will have a major community impact.
Winchester Mayor Ed Burtner said, "Being selected for a project of this magnitude will certainly positively impact our community, now and in the years to come. The investment and careers that Amazon will create will ripple through our economy, putting people to work and generating income for our region. This is what economic development is all about."
Amazon is already making a difference in the economy. It has hired 250 people and the unemployment rate has lowered as a result of these new hires. In addition, new people have moved to the area from numerous states. Employees are reporting that they are genuinely happy to be working for such an outstanding corporation.
The local community has never seen such an immediate impact from one location of a new business as it has with Amazon. "Amazon has already made a difference in our economy, and the intangibles they bring are not yet fully realized," said Todd Denham, executive director of the Winchester/Clark County Industrial Authority. "In 16 years of economic development, I have never seen such an immediate impact on a local community from one location of a new business as I have in Amazon."
This project will generate approximately $27 million in annual payroll translating into $540,000 in new occupational taxes collected.
The Kentucky Economic Development Finance Authority approved Amazon for tax incentives of as much as $10.25 million through the Kentucky Business Investment program. The performance-based incentive allows a company to keep a portion of its investment through corporate income tax credits and wage assessments.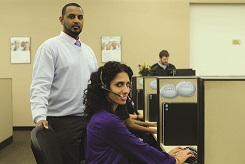 Sutherland Global Services
Alexandria, Louisiana
The infusion of 1,000 jobs along with the investment of $2.9 million in any area is enough to bring out the band, but when an announcement of this magnitude follows the departure of a company that was a seven-year fixture in the community and was responsible for 340 jobs, the news is nothing short of transformational.
For the community of Alexandria, Louisiana, that is exactly what happened when on March 14, 2012, Rochester, New York-based Sutherland Global Services announced its decision to locate a business process outsourcing and technology management center—its 34th center— in the same county that had lost 340 jobs.
Sutherland said it would invest $2.9 million to revitalize the existing 40,000-square-foot building for its business process outsourcing functions. The company will create 600 new direct jobs, with the project also resulting in an estimated 421 new indirect jobs, for a total of more than 1,000 new jobs in Central Louisiana.
The reaction to Sutherland's announcement was immediate. Louisiana Governor Bobby Jindal remarked, "It's a great day for Alexandria and a great day for the state of Louisiana." Likewise, Alexandria Mayor Jacques Roy said, "These jobs were needed, and we welcome them to the economy."
"With Sutherland's track-record of consistent business growth in all major global markets, I am confident the company will make a significant contribution to our economy and community with the provision of hundreds of jobs," said Jim Clinton, the Central Louisiana Economic Development Alliance CEO.
Central Louisiana Economic Development Alliance's vice president added to that, noting Sutherland Global had never closed one of its operations in its 25-year history, which was a good sign for a community that recently lost a large employer.
Adding legs to that thought, Jim Myers, Sutherland senior vice president of North American Service Delivery, declared, "We are committed to creating career paths — not just 600 jobs, but 600 careers."
About the Author