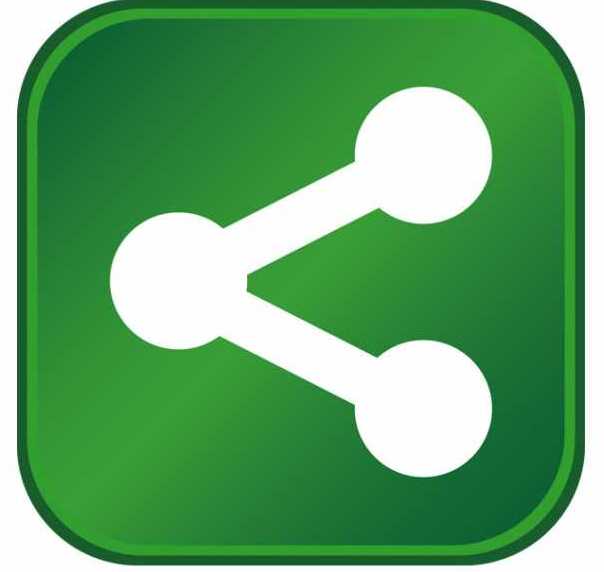 Trade & Industry Development Magazine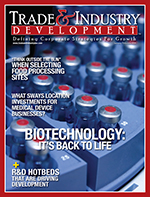 If your business is medical manufacturing, biotechnology or food processing, the new year of 2014 looks promising for corporate growth and job creation. Want to know why? This January-February issue of Trade & Industry Development features three must-read articles that provide expert insight and research into the state of these industries that will let you in on the reasons behind the prospects for their growth and, in some cases, they document actual locations that are hotspots for economic development and job growth.
Speaking of hotbeds, our exclusive article on R&D in our Sites & Programs column takes you into the locations that have successfully landed businesses because of their R&D business-oriented climate and you'll learn from the companies themselves what the draw was to these locations and how it is working out for them.
Of course, in this new year, Trade & Industry Development continues its tradition of uniquely opening its editorial to four individual states in each issue that we "Spotlight" to help corporate site selectors better understand the economic development dynamics in these states, including a glimpse into the incentives they offer. In this issue, we Spotlight the states of Indiana, Kansas, Wisconsin and Nebraska. The goal is to allow you to easily check them out to see if their ideologies match your corporate goals for growth in 2014 and beyond.
In this issue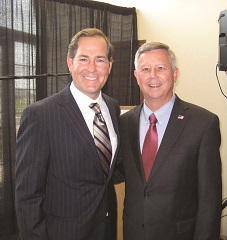 BY:
Catherine Lang
Check out the industry clusters that were the driving forces behind Nebraska's successful rebound and growing, healthy, thriving economy. more....